COLUMBIA — University of South Carolina trustees put the school in the hands of an administrator dubbed "Clark Kent" after a crisis from last week's controversial decision to reopen the search for new president.
USC gave a $450,000-per-year contract Monday to USC Upstate Chancellor Brendan Kelly, a communications expert, to become interim president while the hunt continues for a successor to Harris Pastides, who announced in October he would retire after an 11-year tenure.
The bespectacled, lanky 6-foot-5 interim president nicknamed for Superman's alter ego, starts Aug. 1 following the USC board's surprise decision Friday to not pick a president from four finalists chosen by a search committee.
The vote came after protests from students and faculty over the lack of a female finalist and some statements made by a front runner, the former superintendent from West Point.
No timetable was given in the new search for a leader of South Carolina's largest college but it is expected to last well into the next school year.
Trustees are seeking legal advice whether they must keep the same members on the search committee, said trustees Vice Chairman Hugh Mobley.
It is expected the same group of nine men and two women will oversee the hunt for a new leader again, board Chairman John von Lehe said.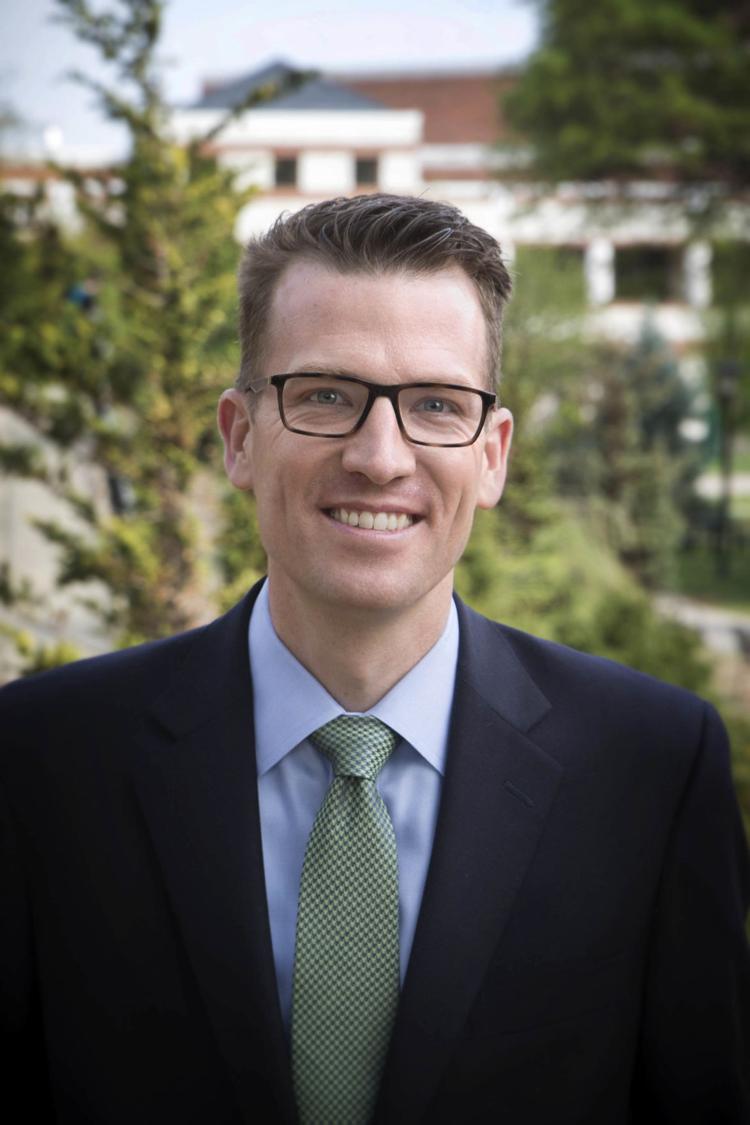 No decision has been made on whether to keep the same search firm that assisted in the first round, Atlanta-based Parker Executive Search, Mobley said.
USC used Dallas-based R. William Funk & Associates in the search that led to Pastides' hiring in 2008.
Mobley, who led the search committee, said he does not think the board's no-call on a president will scare away potential applicants.
"The thing we heard over and over and over (from candidates) was that the university had a good foundation, good bones," Mobley said. "That resonates."
USC's eight campuses have grown by 20 percent over the past decade to more than 51,000 students, including nearly 35,000 at the main campus in Columbia.   
Kelly's contract with USC lasts until the board wants to send him back to USC Upstate in Spartanburg. Kelly said working as an interim president is no different than having the job permanently.
"You're trying to have the best interest of the university and the students you're in service to," he said. "Universities are constantly evolving so status quo is not a goal. We have to continue to evolve."
Kelly won't have a provost or chief financial officer when he arrives in Columbia after departures left both positions open. He said he has faith that current staff can handle the jobs.
As interim president, Kelly will earn more than the $280,000 salary he makes at USC Upstate but will get roughly 40 percent of the Pastides' $1.1 million salary. Kelly, 44, also receives housing, a car and membership to dining and country clubs in a contract approved by trustees.
At USC Upstate, Kelly finished a five-year strategic plan to take on extra students at a school where enrollment has grown by 14 percent over the past decade. USC Upstate has nearly 6,200 students, making it the state's fifth-largest four-year college.
"We have been very impressed by his work," von Lehe said. "He's an excellent communicator. He's well thought of at Upstate."
Kelly came to USC's largest satellite campus two years ago from the University of West Florida where he led its advancement division, along with its foundation and historic trust. The speech communication specialist also chaired the Pensacola, Fla., college's School of Fine, Performing and Communication Arts.
Kelly has a bachelor's degree in public relations and a master's degree in communication from Eastern Michigan University, and a doctorate in rhetoric and political communication from Wayne State University in Detroit.