Former Vice President Joe Biden continues to hold a large lead in early polling for the 2020 South Carolina Democratic presidential primary, but it's another politician who has not entered the race, former Georgia House Minority Leader Stacey Abrams, capturing newfound attention from the early primary state's voters.
South Bend, Ind., Mayor Pete Buttigieg, who has been gathering more attention in the crowded field, also is gaining traction in South Carolina, according to a new poll from California-based Change Research shared with The Post and Courier.
The poll was taken from March 31-April 4, just after a former member of the Nevada state assembly accused Biden of touching and kissing her. While the poll was being taken, Biden promised in a video to be more mindful about personal space.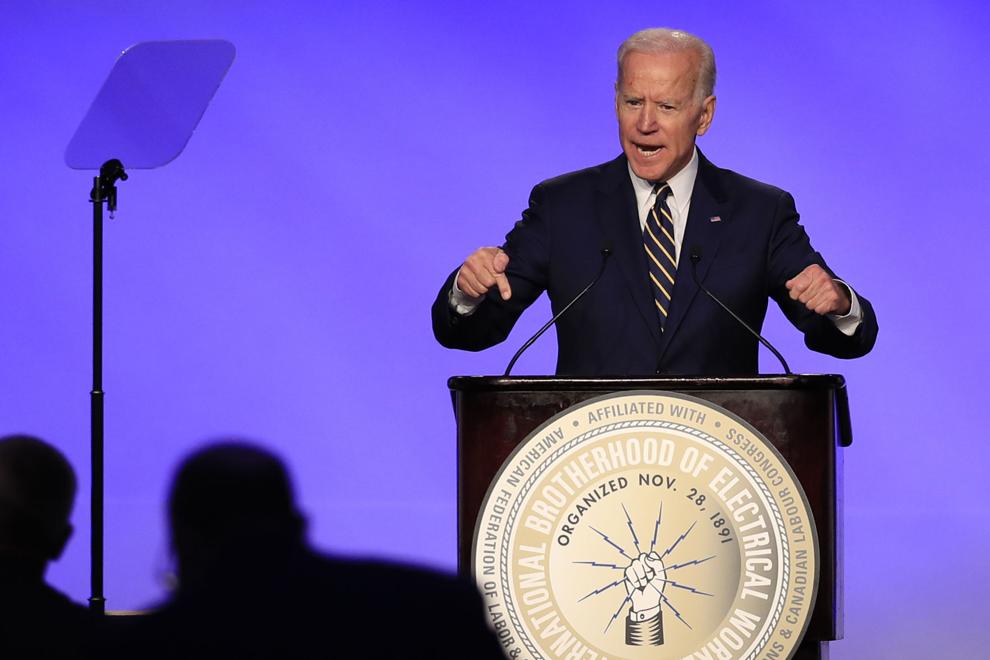 The accusation, however, did not hurt Biden with the 744 likely Palmetto State Democratic primary voters polled.
Biden, who is expected to join the race as early as this month, leads in South Carolina with 32 percent, more than twice as much as second-place U.S. Bernie Sanders of Vermont at 14 percent. Still, Biden dropped 4 percent from a Change Research 2020 poll in February, while Sanders was unchanged.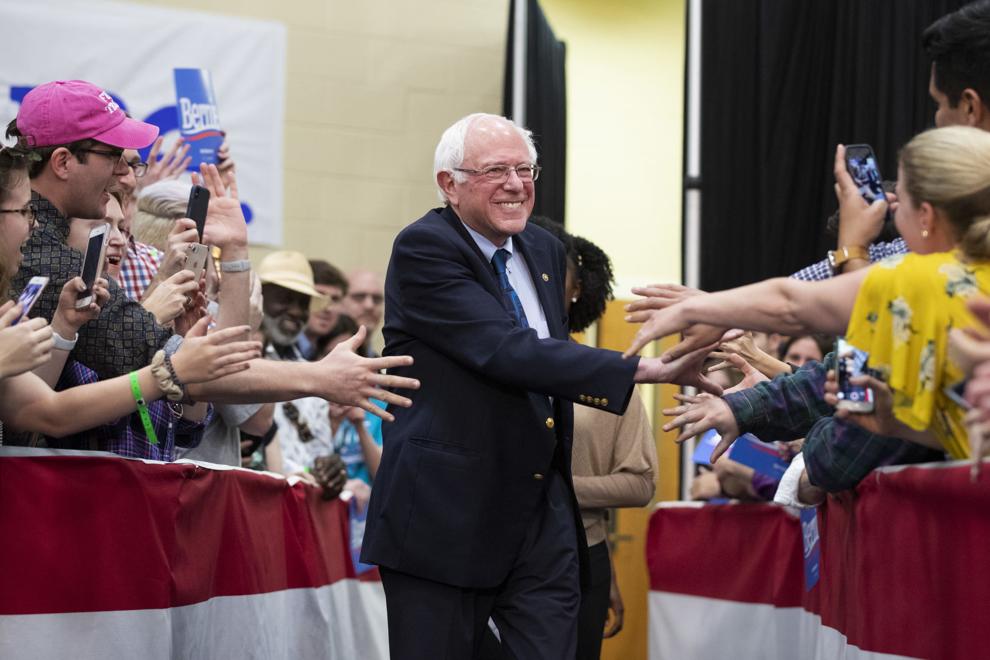 Bunched up after Sanders are U.S. Sen. Kamala Harris of California (10 percent) along with former Texas congressman Beto O'Rourke and U.S. Sen. Cory Booker of New Jersey (both at 9 percent).
Abrams and Buttigieg, who were non-factors in the February poll, showed up behind the leaders at 7 percent each just ahead of U.S. Sen. Elizabeth Warren of Massachusetts at 6 percent.
All other candidates, including U.S. Sens. Amy Klobuchar of Minnesota and Kirsten Gillibrand of New York, received 1 percent of support or less. The 2020 Democratic field has drawn 18 announced candidates so far.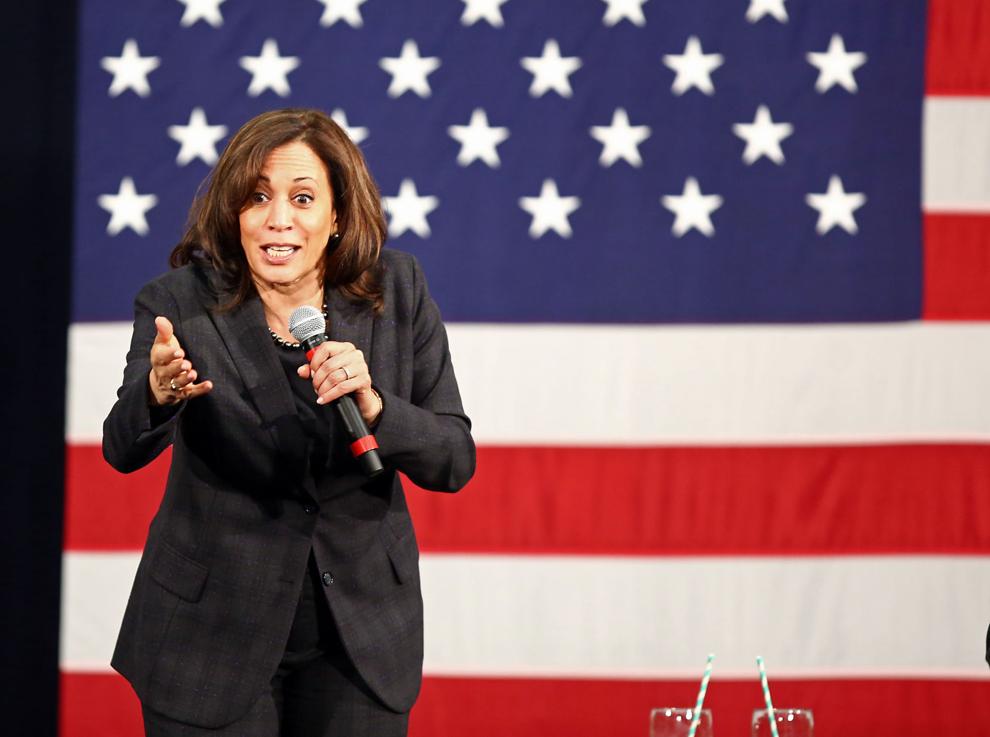 But it's Abrams, loser of last year's Georgia governor race that grabbed national attention, who is gathering appeal from voters in South Carolina.
She has not announced whether she will run for president and there has been talk of her teaming up on a ticket with Biden. While two announced African-American candidates have visited South Carolina since the beginning of the year, Abrams enjoys a Southern advantage over Booker and Harris, who come from the Northeast and West Coast, respectively.
She received 12 percent of support from black voters — slightly more than Harris and just less than Booker.  
Two out of three S.C. voters said they knew "a lot" or "a decent" amount about Abrams — roughly the same findings for O'Rourke, Harris and Booker. And Abrams had higher favorable ratings in South Carolina than O'Rourke, Booker and Warren, and she tied Sanders. Only Biden and Harris top her.  
S.C. Democrats believe Abrams is among the most honest and ethical candidates in the field (third behind Biden and Sanders), most likable (tied for fourth with Booker and Harris), smartest (tied for fifth with O'Rourke) and toughest (fifth ahead of O'Rourke and Booker).  
But she falters in a possible matchup with Republican President Donald Trump. S.C. Democratic voters ranked Abrams seventh both as most likely to beat Trump and most qualified to be president. Biden topped both rankings with support from eight of 10 voters.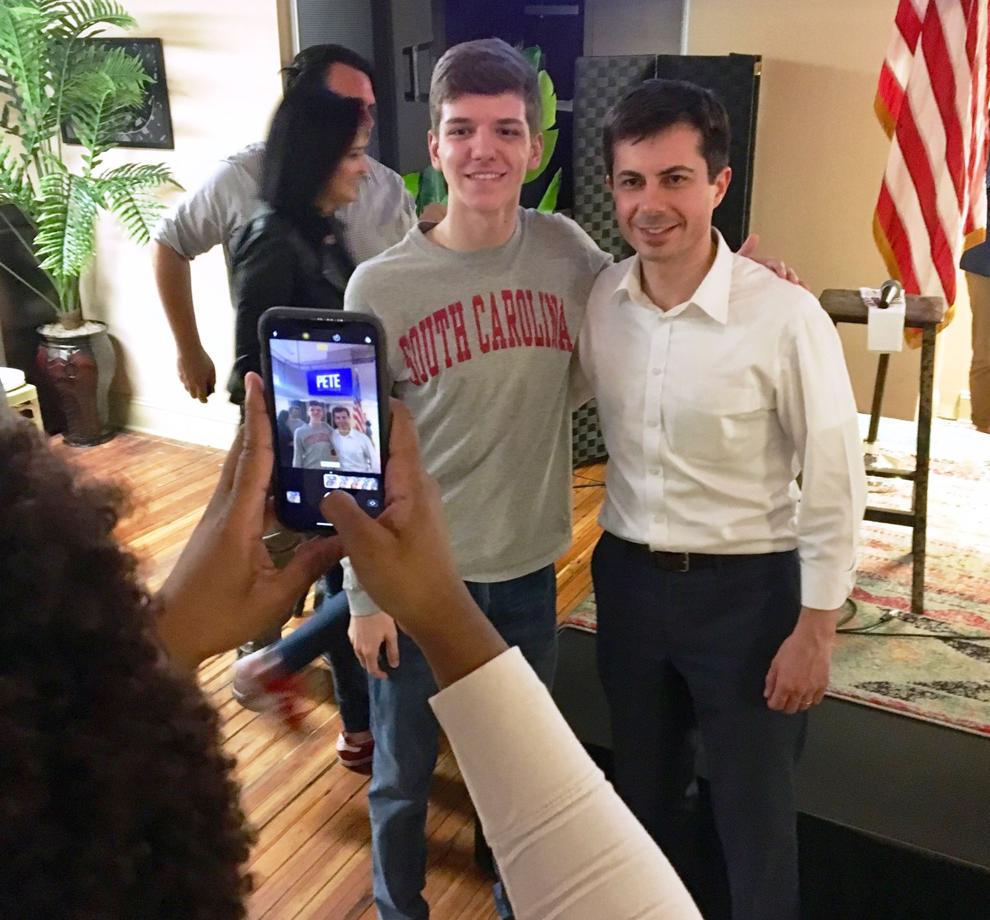 Buttigieg, who drew enthusiastic crowds during his first S.C. visit last month, has emerged among the leaders in South Carolina after not making an impression in a February poll from Change Research.
The youngest candidate in the field could become the first openly gay major presidential nominee. He ranked in the top half of candidates for name recognition, favorability, smarts, honesty and most likely to beat Trump in the April poll. 
Still, the primary remains 10 months away and much can change. 
If Biden does not enter the race, Sanders is the favorite in South Carolina at 24 percent followed by O'Rourke (16 percent), Harris (15 percent), Booker and Buttigieg (both at 12 percent) and Warren (11 percent). Other candidates received 2 percent of support or lower.
The poll's margin of error is plus or minus 3.6 percent.