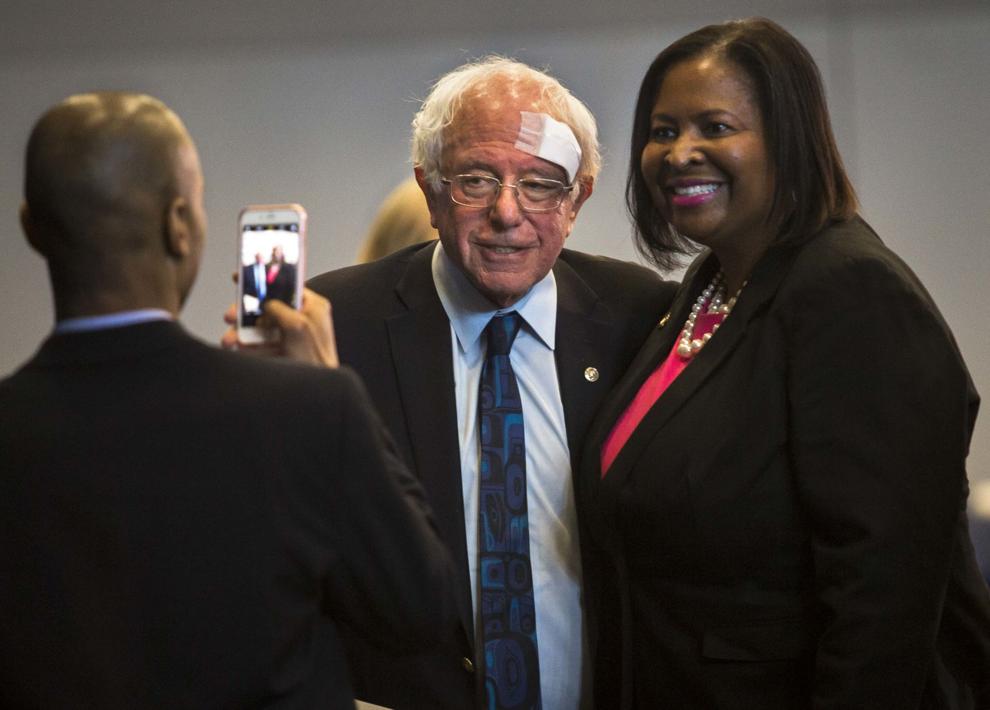 Democratic presidential candidate Bernie Sanders appeared at a health care roundtable in Charleston on Friday wearing a large gauze bandage on his forehead after cutting his head on a glass shower door in the morning.
The injury required seven stitches.
"Out of precaution, he went to a walk-in clinic to have it checked out," the campaign said in a media statement.
"He received seven stitches and received a clean bill of health."
Neither the clinic nor where Sanders, 77, spent the night in the Charleston area Thursday were disclosed.
The Vermont senator is taking part in a two-day trip around Charleston, his first to South Carolina since officially joining the Democratic field.
The clinic visit to get patched up did not prevent him from attending his scheduled events, joining a group of about 20 clergy for breakfast.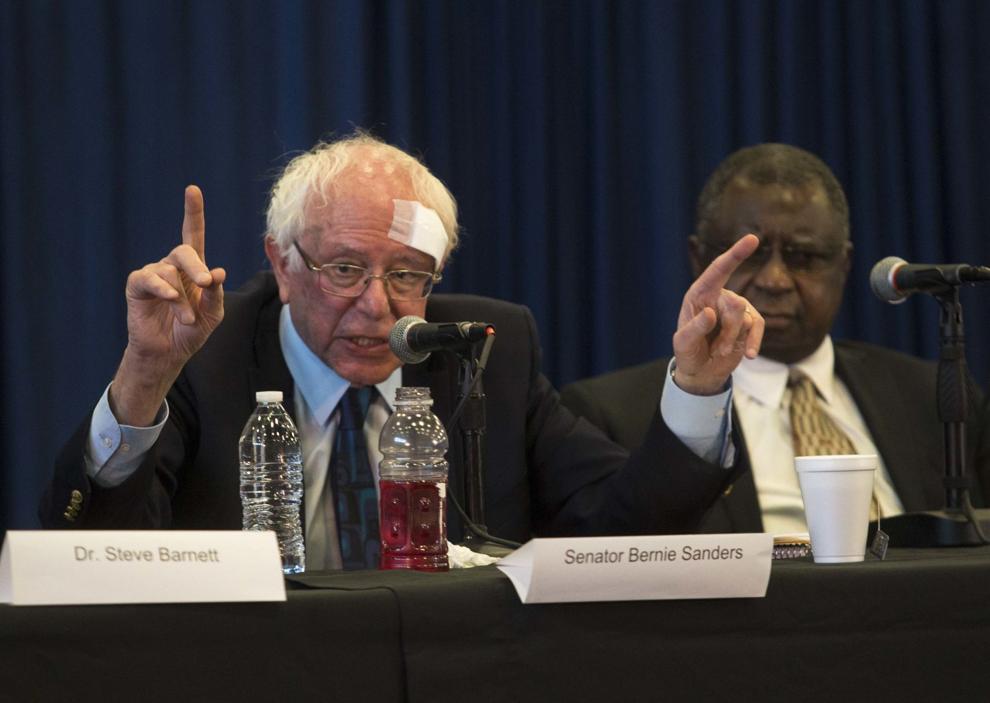 About 45 people attended the roundtable at the International Longshoremen's Association Hall in Charleston.
Sanders mostly listened to about seven panelists speak of the views on medicine.
"The idea of Medicare for all, comprehensive care covering all health care needs, a few years ago was seen to be a radical idea," Sanders said. "Turns out now in poll after poll the majority of American people support it. So we are making some progress."
"I think more and more people understand that health care is a human right that's not up for debate," he said.
He was scheduled to head to Nevada later on Friday.