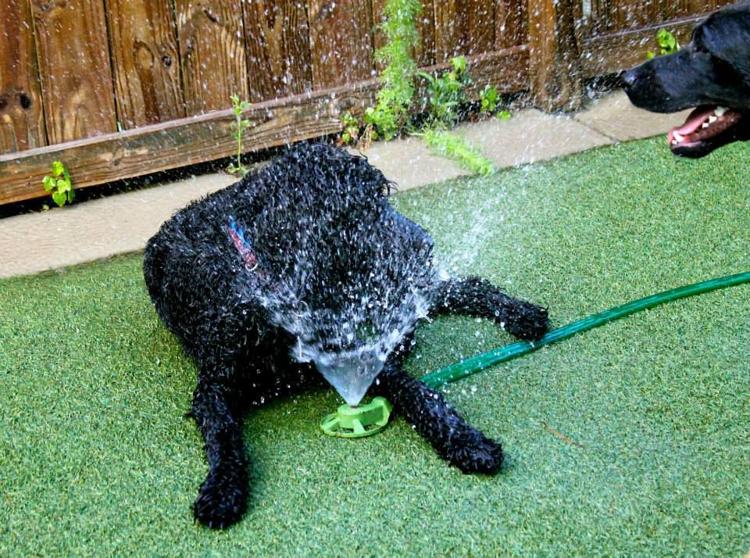 Whether heading out of town on a business trip or setting off on vacation, one issue that plagues pet owners is what to do with their four-legged friends. The dilemma is not unlike securing safe and reliable childcare if you have human children. Although your first instincts may be to hire a dog walker or ask a friend to stop by each day, another option to consider is pet boarding. With a little research and preparation, boarding can be a pleasant experience for your pet with many positive benefits.
Benefits of pet boarding
The greatest benefit of pet boarding is peace of mind. By choosing the right facility, you'll be able to travel knowing that your pet is in a safe environment. Your pet will also benefit from professional attention and medical care  they wouldn't otherwise receive if a friend or family member were to pet-sit. And, in case of an emergency the trained staffers will be able to administer prompt treatment. For instance, my dog injured himself when we boarded him one Fourth of July weekend because we underestimated the proximity to a subdivision with ample fireworks. We chose the facility run by and attached to our veterinarian's office, so the staff was well-qualified to treat his injuries quickly.
Choosing the right facility
The first step in choosing a pet-boarding facility is determining what your needs are and prioritizing them. Start by making a list of the facilities you are interested in, then verify which ones provide care for your type of pet. Some may specialize in only dogs, while others may also accommodate cats or more exotic pets.
When Marlee Griffith of Summerville was searching for a pet-boarding facility for her 5-year-old Australian Shepherd, Lucy, she relied heavily on reviews from trusted friends as well as those found online. "Cleanliness and politeness of staff were also important," she said. "I wanted to make sure my baby isn't caged for an entire week, but instead treated just as well as I treat her."
Other factors to consider are location, proximity to your veterinarian's office and whether your pet will need specialty care like administering medication or scheduled playtime. Some of these services will require additional fees on top of the base boarding cost, so be sure to ask upfront.
Once you have the options narrowed down, tour each facility. Potential customers should expect a warm welcome and be observant when they visit a boarding business, said Kristen Grimm, owner of Moonshadow Pet Resort on Johns Island, which cares for dogs, cats and even pigs. 
"Is the staff happy? Do the animals around them look happy?" she said. "Is everyone on the team trying to go the extra mile to try to accommodate and to try to provide exceptional service?"
Your tour should also go beyond the front desk, recommends Melanie Scofield, owner of Paw Plaza Hotel in Mount Pleasant.
"You should be allowed to see all kennel areas, enclosures, and play yards," Scofield said. "If a kennel won't show those areas, this is a red flag."
You also want to make sure your pet is comfortable with the new environment before dropping her off for a weekend. Amber Smyly, Moonshadow's general manager, recommends bringing your pet to tour the kennel. Smyly and Scofield also recommend starting with a day care appointment to help familiarize your pet with the sights and sounds of the kennel, as well as the routine of the day.
"It also helps show the pet that their human will be back for them," Scofield said. 
Preparing your pet
After you have decided on a pet boarding facility, you will need to make sure your pet has received all required vaccinations. The facility will verify this with your veterinarian or require that you submit a copy of their records.
"If your pet is on a special diet or treats, it is always a good idea to pre-bag the amount of food you want your pet to have per meal," said JoAnne Campbell, owner of Preppy Pet in Ladson. Additionally, if your pet needs any medications during its stay, make sure you let the staff know the detailed instructions that go with them. "This includes not only the dose, but the timing and if your pet needs this medication with food," Campbell said.
In addition to necessities such as food and medication, packing a few extras from home may help ease anxiety and make your pet's stay more comfortable. "I always take my dog's beds and at least one favorite toy for each," said Jan Holloway of Summerville. Other great options include a blanket or favorite treats.
"We always recommend that [clients] bring anything that would make their pet feel more at home," Smyly said. 
At the end of their stay, take the time to ask the technicians how your pet did. They may be able to make recommendations to make future stays more comfortable.
Whether you are interested in boarding your pet for the first time or looking for a new facility to better suit your needs, don't rush the process or be afraid of asking too many questions. The more time you take to research and prepare him or her for their stay, the better the experience will be for both you and your pet.