The curtains are about to come up on a new high school football season. Coaches, players and fans have made it to the proverbial 11th hour.
South Carolina High School League programs can crank up preparation for real on July 30 after spending the last several months zoned in on weight training, conditioning and 7-on-7 work against other teams.
South Carolina Independent Schools Association programs start a day earlier.
"It's always an exciting time for the coaches and players," said Stratford football coach Dennie McDaniel, a former Knights lineman who enters his fourth season at the helm on Crowfield Boulevard. "Each season is different from the last. It's the time of year you work so hard for. You get to see how your kids have progressed. It can also be nerve-wracking. I don't think there is a high school football coach anywhere that doesn't worry some. You put your sanity in the hands of 15-, 16- and 17-year-olds."
Football teams practice in helmets the first two days and can add shoulder pads on days three and four. Aug. 4 is the first day allowed in full pads, followed by the first chance to hit somebody with a different-colored jersey the next day.
Cane Bay coach Russell Zehr enters his 31st season on a high school sideline this fall. Day one still fires him up even though it can mostly be distributing equipment and dotting the I's and crossing the T's.
"I probably get more excited now because when you're a young coach it's always just about your position group," he said. "Now I've got this whole thing that I'm responsible for. It's exciting but you do get nervous about it because you don't know how kids are going to develop from one year to the next and you wonder if you spent enough time on all the things you needed to. You don't know if you did enough work.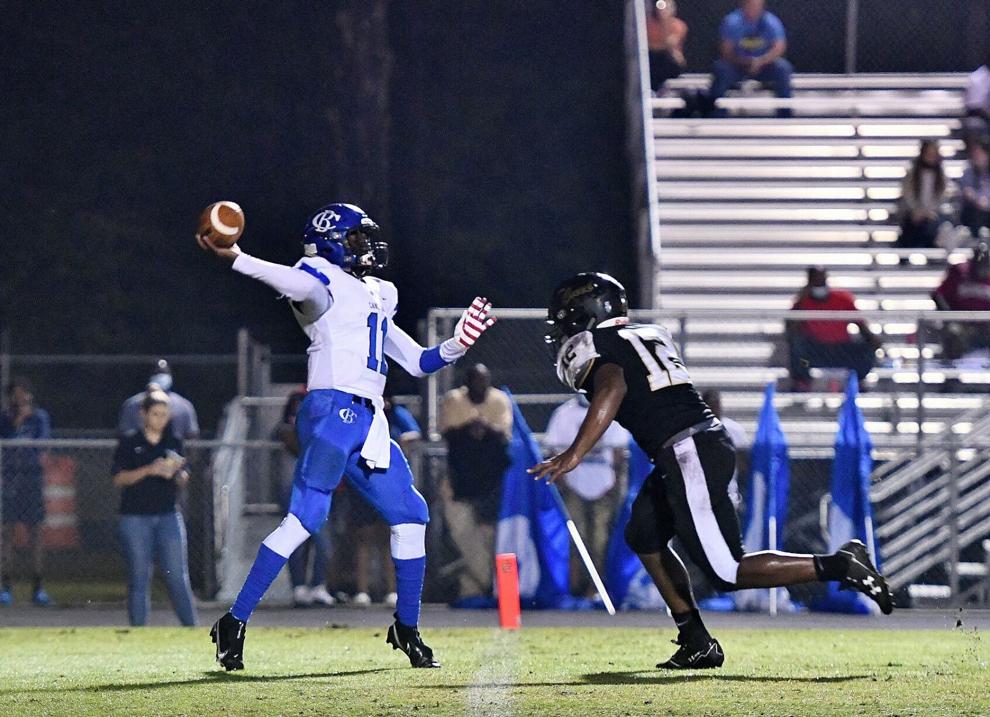 Week 0 of the regular season is slated for Aug. 20, with the first full week of football set a week later for Aug. 27.
Timberland (at Keenan), Cross (at Burke), Philip Simmons (at Georgetown), Hanahan (vs. Military Magnet) and Goose Creek (at Oceanside Collegiate) kick off their seasons in Week 0.
Cross coach Shaun Wright appreciates getting in a dust-up early. It helps his team snap into focus when the heat turns up in the summer.
"I have always loved the week zero games because it puts our guys in a sense of urgency during the month of July," Wright said. "We usually use the last few workout days to get prepared for our first game. This year we are opening up with Burke. We have had some really good games with them over the last few years and that will be the case again this year. They have some new coaches over there that I'm familiar with and they will present some challenges for us."
Teams that play on Week 0 receive a bye week later in the regular season. Those often prove beneficial for teams that need to get healed up or get back to the basics for a week of fundamentals.
Stratford (vs. Woodland), Cane Bay (vs. Orangeburg-Wilkinson), Berkeley (at Fort Dorchester) and St. John's Christian (vs. Beaufort Academy) open up in Week 1.
The lone Berkeley County School District program beginning anew this fall will be the Berkeley Stags. Jerry Brown begins his second stint in Moncks Corner after previously spending 18 seasons with the Stags, winning titles in 1994, 1996 and 2009.
He left Moncks Corner after the 2010 season.
Brown replaces Randy Robinson, who was 44-14 in five seasons as the Stags coach before retiring after the 2020 season. Brown was at Wade Hampton the last four seasons.
"Even after I left the first time my heart has always been right here in Moncks Corner," Brown said after being hired again in January. "There is no better place to coach high school football. In 18 years we made a lot of long-lasting friendships. It's such a loving town and it's a town that supports Berkeley football like no other. I am so excited to be back and can't wait to get started."
The lone district program to capture a region crown last season was Goose Creek, the two-time defending Region 7-AAAAA champion. 
The Gators are aiming to three-peat in the region but are replacing 26 seniors, including most of the defense. Most of the offense can return, including Region 7-AAAAA player of the year running back Demetri Simmons.
"That's the expectation," Gators coach Jason Winstead said. "Even though we've got a running back, quarterback and a receiver here or there back, we're still going to be really young. Our senior class this year is not going to be big but we've got a lot of kids who haven't played meaningful snaps. It's going to be a learning process for a lot of them."
With COVID-19 concerns allowing just two SCHSL teams from each region to advance to the postseason in 2020, playoff runs were harder to come by. The Berkeley County School District didn't have a team win a playoff game.
The Gators and Stags advanced to the Class AAAAA playoffs but lost in the opening round along with Hanahan in Class AAA and Philip Simmons in Class AA.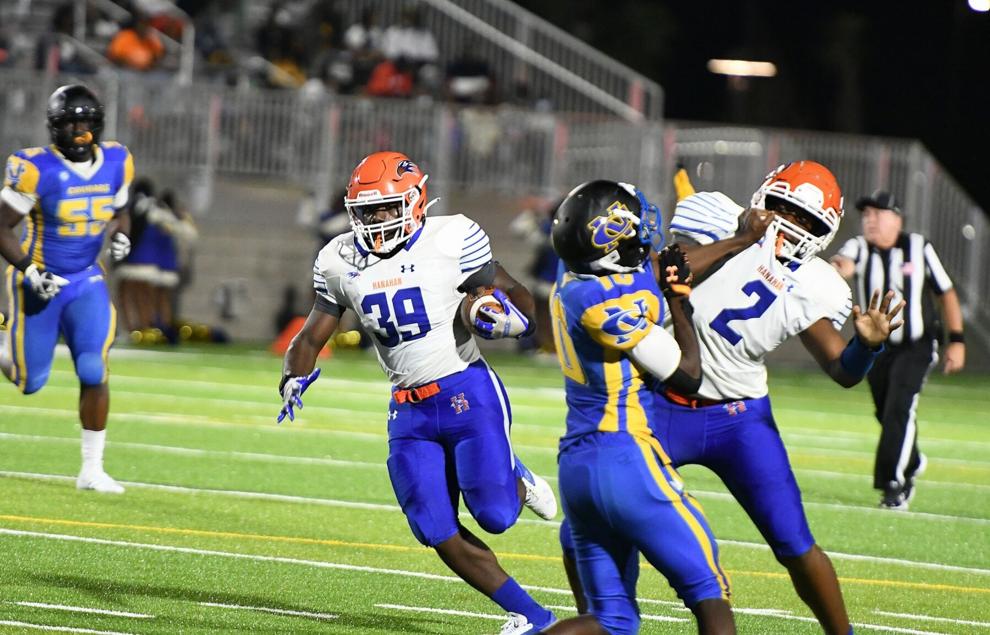 The lone squad to celebrate a playoff victory was St. John's Christian in the SCISA ranks. The Cavaliers advanced to the SCISA Class A semifinals behind dynamic quarterback Nai'Ryan Bookert, now at The Citadel.
Filling Bookert's shoes won't be easy but Cavaliers coach Brandon Clontz has some candidates.
"They all have some things we really like but also some stuff to work on," Clontz said. "Trent (Short) understands the offense but he's been a receiver. He's never taken snaps at quarterback. We'll see how he does making throws with people in his face. Ryan (Pierce) is a good athlete and a very smart kid who makes some good throws. Cayse (Thompson) is the wild card. He's not afraid of contact and he's a gunslinger. He's just got to get his arm stronger."