I first met Molly Greene in 2002. My daughter and I were going on a mission trip to Honduras and I was looking to make our experience as meaningful as possible. A friend of mine recommended talking to Molly before we went, and Molly graciously agreed to meet us at the Water Mission headquarters, then in West Ashley.
When we met, I was immediately struck by her goodness and her calling to provide safe water. She shared her experiences in Honduras, and after a tour of their facility, it was quickly apparent how remarkable and life-changing her ministry was. Their water systems could take water "the color of chocolate milk, deep brown with toxins, bacteria and hopelessness" and make that same water clear, pure and safe to drink.
That day I became a fan of Molly Greene and her husband, George, whose engineering skills designed these remarkable pieces of equipment. Water Mission has since provided safe water solutions for more than 4 million people in 55 countries, while also providing a gospel message of concern for the spiritual well-being of others.
Molly radiated the gifts of the Holy Spirit, especially love, kindness and goodness. She was not only the cofounder of Water Mission but was also its chief stewardship officer.
Every day Molly inspired others by demonstrating how we are called to serve others and to love our neighbor. She treated everyone with respect and had a gift of making everyone feel special by her attention and focus on you.
Like so many others, our hearts go out to her family. I pray they will be comforted by Molly's love for them and all her good works.
Molly, well done good and faithful servant. You have no doubt entered into the joy of your master.
PAUL HEINAUER
Station 20
Sullivan's Island
Dangerous roads
Kudos to The Post and Courier editorial staff for highlighting issues regarding our increasingly dangerous roads in the July 10 edition: "Charleston-area streets built for fast cars are inherently deadly."
Since infrastructure enhancements take time, and in most cases move at a glacial pace, I would suggest we focus instead on human factors involved in this troubling trend of dead pedestrians and bicyclists
• Drivers: Slow down, especially when approaching busy intersections. Put down your cellphone.
• Pedestrians: Act like drivers don't see you. Your life depends on it. Watch for yellow-light runners.
• Bicyclists: Wear appropriate clothing and use lighting to be more visible. Choose routes with vehicular traffic in mind.
Above all, more respect and patience would serve us all well. And slow down.
DON LEWIS
Goodlet Circle
Charleston
Rental crisis
About 20 years ago, my husband and I bought a small condo to rent.
We fixed it up and spoke with a few friends who were landlords for a few tips.
First and most important was to read potential renters the riot act before any lease was signed. Nonpayment of rent was among the biggest problems.
We had our lease written in baby talk. Let's face it, most tenants had been around the block. They had jobs and were educated but weren't lawyers. It's not rocket science: You pay, you stay. The rent was due on the first of the month, with a five-day grace period.
We couldn't believe some of the responses. "But I don't get paid until the 10th of the month." So budget. "What's a budget?" This from a newly minted college grad.
If they had a broken-down car, we would delay payment for a week or so. But a last-minute trip to Sandals in the Bahamas wasn't gonna work.
We told them we didn't chase after the rent; we don't fire a warning shot. If we don't receive it when due, an eviction notice goes out.
Surprisingly, many people just ignored the eviction notice. The second notice, however, got their attention. It's amazing how many tenants immediately went into attack mode. "You can't evict me. I've got my rights."
I would say, "You also have your responsibilities. By the way, I did mention to you when you signed the lease that you could go to the magistrate's office and get a free copy of the landlord/tenant act."
CHRISTINE EBEL
Emerald Forest Parkway
Charleston
Chief Caldwell
From 2007 until 2015, it was my pleasure to work with Moncks Corner Police Chief Chad Caldwell.
Almost every week we went to lunch together.
What an honor it was to be able to hear Chief Caldwell tell stories from his law enforcement career.
He would talk about working for legendary SLED Chief Pete Strom, solving the Pee Wee Gaskins case, heading up the Lowcountry Serial Rapist Task Force, investigating political corruption, working with a young assistant attorney general named Andy Savage and the details of solving specific crimes.
I used to tell Chief Caldwell that he was in charge of social services for the town.
He was always compassionate when dealing with everyone. Whether he was finding a way for a lost man or woman to make their way back to family, helping penniless individuals just released from the Berkeley County jail find a ride home, or finding housing for the homeless, Chief Caldwell was always kind and considerate in dealing with everyone.
A week before he passed on July 3, I had a very brief conversation with him. He said, "I am going, Marc. I love you." That conversation was one of the highlights of my life.
MARC HEHN
Wilson Road
Highlands, N.C.
Tour volunteer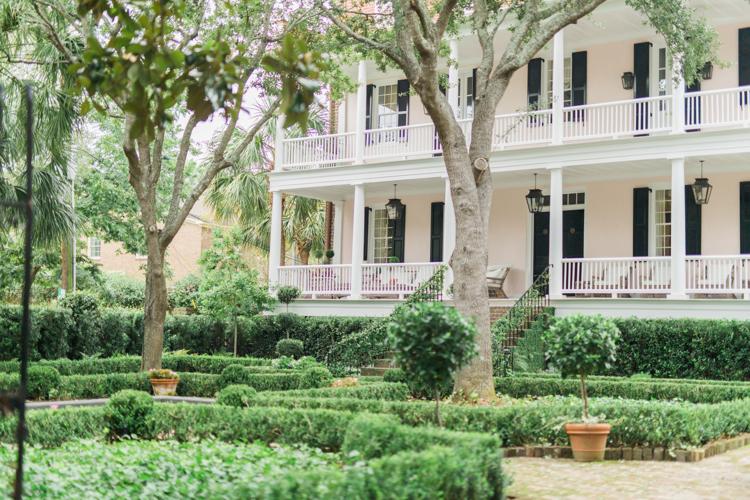 The Preservation Society of Charleston's annual Fall Tours takes place Oct. 3 to Nov. 2. I wanted to make sure everyone is aware of the volunteer opportunities available during the tours.
It's a great way to learn more about Charleston's history and its historic homes and gardens, and to meet new friends.
This is my second year as tour chairman and fourth as a volunteer. I've learned so much, made great friends and now know some fantastic people well-versed in the history of Charleston.
HOWARD C. EDMONDS
Macbeth Creek Drive
Charleston
Sad notice
First let me say that I appreciate The Post and Courier and the watchdog stories by Caitlin Byrd, Schuyler Kropf, Andy Shain, among others. You all perform a valuable service to our community.
I was, however, disappointed by The Associated Press story on the death of a terrific young man in Jacksonville, Florida, that was characterized as the "Fifth Clemson student to die in last 3 months hit by car."
Bryn Turner was a bright spot in many lives in Mount Pleasant. An avid outdoorsman with a particular love of surfing, he had an inspirational attitude toward life that could teach us all a lesson.
I can't imagine reading that blurb about one of my sons in the local paper, and hopefully his parents didn't.
RICK HALL
Backshore Drive
Mount Pleasant