Elections have consequences.
In May, the voters of Sullivan's Island came out in record numbers and voted overwhelmingly to confirm what everyone who lives here already knew.
We love our maritime forest and treasure the solace, awe and protection it provides.
Everyone who ran for office in support of the forest won by a landslide, and those who supported the deforestation of our island lost by a landslide.
The outcome and message could not have been made any clearer: Protect and preserve this gift from God and nature for all of us and for future generations.
Our current town council simply did what it was elected to do in hiring counsel to see what can be done to undo the damage.
I hope this sends a message to all of us who live in the Lowcountry. You don't have to accept overdevelopment, greed and the loss of our green spaces as our destiny.
Our children and grandchildren will thank us.
LARRY KOBROVSKY
Seabreeze Lane
Sullivan's Island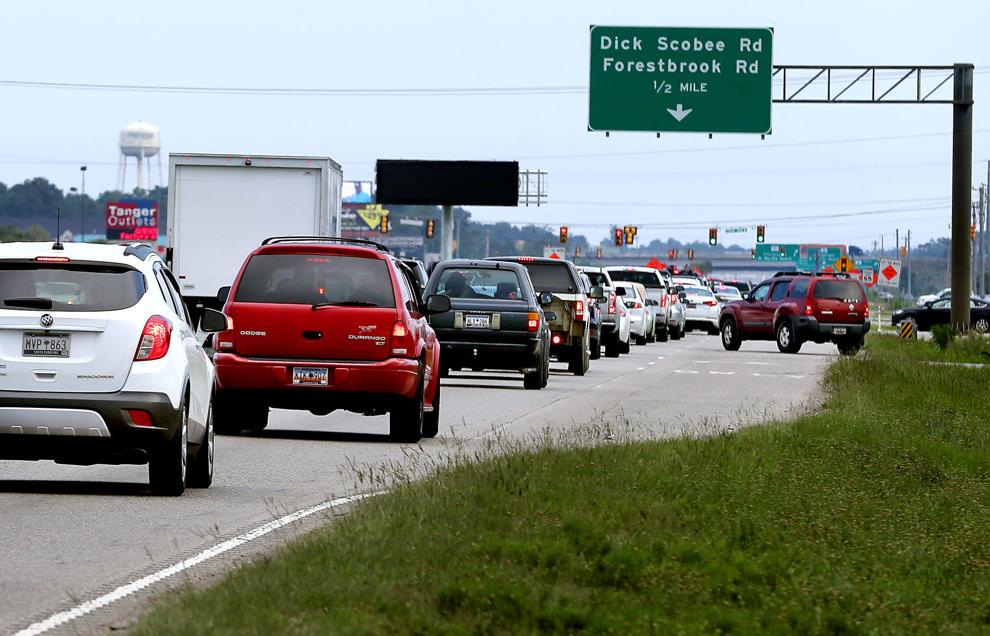 Better road option
South Carolina officials would be well-served by reviewing the history of Interstate 86 in New York state.
Beginning in the 1950s, New York began the transformation of U.S. Highway 17 to I-86.
Work was done to widen certain sections. Interchanges and bridges were added where needed until it was an interstate highway.
That is what South Carolina should do with U.S. Highway 501 rather than building an entirely new interstate.
Most of U.S. 501 between Myrtle Beach and Interstate 95 is a divided highway.
This would be the most economical and fastest way to accomplish the objective of improving traffic flow to and from the Grand Strand.
TOM MACMANUS
Golden Bear Drive
Pawleys Island
Cityscape loses identity
It saddens me to agree with the Oct. 6 letter writer about how development is trampling Charleston's charms.
I recall with nostalgia driving onto the peninsula from West Ashley and seeing the old Sergeant Jasper, which was not attractive.
Today, Charleston has begun to take on the cityscape of almost every other modern coastal town.
Boring, boxy commercial and apartment buildings abound and continue to sprout.
Development also has heavily impacted our infrastructure; witness the city's roads that have deteriorated notably over just the past 15 years.
Without the watchdogs of the Historic Charleston Foundation and the Preservation Society of Charleston, who knows where we would be or what we will become?
PETER GOODRICH
Tradd Street
Charleston
Kudos for Steve Bailey
The work by Post and Courier freelance columnist Steve Bailey is greatly appreciated.
Mr. Bailey focuses on controversial topics affecting our community and dares to identify those who deserve exposure, whether positively or negatively.
Some examples include Charleston County Council's deal with Joe Dawson, the catch-and-release pattern for violent criminals, East Side violence, the Jasper and its progeny of townhouses next door, cruise ships and, most recently, a doctor's video about the harrowing effects of COVID-19 on overly stressed hospital staff.
Reasonable minds might differ about some controversial issues. But reasonable minds cannot differ about the thoroughness of Mr. Bailey's research and the logic of his opinions. Some, especially those belonging to people who bear responsibility for problems highlighted in his columns, undoubtedly criticize his views.
A columnist expressing opinions knowingly signs up for blowback. It takes courage and integrity to accept criticism without being intimidated into silence.
Precisely because of the recent increase in censorship and intimidation of writers and speakers, we should celebrate those bold enough to tackle issues that need to be addressed.
GINNY BUSH
Water Street
Charleston
Prison term too short
So someone can conspire to take billions of dollars away from South Carolinians, personally pocket several million dollars, commit federal and state crimes, and the prison sentence is basically a slap on the wrist.
Even though former SCANA CEO Kevin Marsh forfeited $5 million as part of his plea deal, two years in prison for is a travesty for this serious of a crime. We need to overhaul our justice system to make it fair for all. There should be no special treatment for being rich.
JOE MCFALLS
Lazy River Drive
Charleston
9/11 promises forgotten
The 9/11 health fund is running out of money.
We were promised that the motto is, and will be, "Never Forget."
In an effort to get support for adding the needed funding, I wrote U.S. Sens. Tim Scott and Lindsey Graham as well as U.S. Rep. Tom Rice.
Mr. Graham was the only one to reply to my request.
He replied: "Thank you for contacting me regarding the Democrats' fiscal year 2022 Budget Resolution. On August 11, 2021 I voted against this resolution, which paves the way for more government and more taxes. This legislation will cost well over $3.5 trillion. The Democrats are creating an America that the next generation cannot pay for.
"This is a dream for those who want a socialist America and a nightmare for working Americans. I will continue to work against this liberal wish list."
9/11 was not a Democratic or Republican issue.
JOSEPH BENECKE
Country Trail
Aynor