There's a lot to unpack in "Uncovered," an innovative collaborative project between The Post and Courier and several smaller newspapers across South Carolina that debuts in today's editions and will continue throughout this year. The stories essentially are an expose within an expose: an epic tale of governmental corruption on all scales, bad behavior that too often slips by state and federal law enforcement and increasingly goes unreported by journalists because many smaller newspapers have had to either cut back or shut down.
The outer layer is serious. Reporters Tony Bartelme, Glenn Smith, Joseph Cranney and Avery G. Wilks detail many instances of lavish spending by local officials and how this erodes not only our collective governmental treasuries but also our trust in government. Their stories, based on reviewing about 12,000 pages of financial records and state ethics complaints, cite many examples, but South Carolina's five public gas authorities stand out.
These special purpose districts are governmental arms that provide natural gas to mostly small, rural parts of South Carolina, and many have a record of profligate spending on meals, trips and perquisites, such as a $2,247 shotgun for a retirement gift. Their boards of directors and CEOs don't answer to state regulators or voters, and, as board members of special purpose districts, their ethics filings are not as rigorous as those of elected officials (which aren't very rigorous themselves).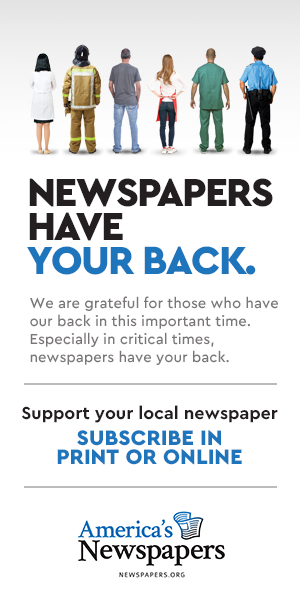 Of course, law enforcement is expected to crack down on corrupt practices, but the U.S. Justice Department prosecuted 40% fewer public corruption cases nationwide in 2019 than in 2000 as the FBI pivoted toward immigration cases in recent years. The state could help fill the void, but the State Law Enforcement Division has no dedicated white-collar crime unit. And the need is clear: SLED has investigated almost 2,000 corruption cases since 2010.
State lawmakers can make an immediate impact by granting the agency's budget request for 64 additional agents, including its first forensic auditor. Lawmakers also should hold officials governing special purpose districts to the same ethics standards as elected officials, including rules on the acceptance of gifts. Closing these loopholes is an easy fix that would not cost anything.
Even if those steps are taken, it's shortsighted to think more government can solve the problem of government corruption all by itself. Even the brightest and most talented investigators need to start with a tip. Kristine Artello, a corruption expert who teaches at Virginia Commonwealth University, noted that veteran investigators often relied on newspapers. "They would come into the office in the morning and the first thing they did was read the newspaper and make circles in the articles, saying, 'This smells funny. I want to investigate that,' " she told our reporters. "And that's what they started with."
But that's increasingly not an option, at least in a growing number of rural communities. At least 26 weekly South Carolina papers have shut down since 2007, and while 17 new weeklies started up since then, many of them serve larger metro areas that already have news outlets. And even some papers that survive are known as "ghost papers," organizations without the journalists or resources to investigate good tips. It's little surprise then that more than half of the South Carolina misconduct cases that led to criminal charges involved public officials and employees in rural communities.
South Carolina Press Association Executive Director Bill Rogers is well aware of the problem: "Having the press monitoring government is vital in a democracy, and, unfortunately, that's been reduced by staff cuts and closures." That is one reason The Post and Courier is sharing its investigation for free with several newspapers across the state.
The picture painted by "Uncovered" is the opposite of one single, horrible act, such as 9/11, and more like Chinese water torture. Its individual drops may seem like no big deal, but over time, it's a dramatically different story.
Good, honest, open government requires better accountability, and that's something all of us should support. It means elected officials pushing for more transparency and integrity. It means governmental employees and watchdogs willing to blow the whistle when they see something that's not right. And it means citizens staying engaged and following the news — and supporting those who do the often difficult and thankless but vital job of bringing it to us.