You're seeing our weekly Opinion newsletter. Receive a recap of South Carolina opinion and analysis in your inbox each Monday here.
---
Happy Monday evening everybody,
The son-in-law of S.C. Senate powerhouse Hugh Leatherman was back in the news this week, first receiving house arrest and probation for obstructing a federal investigation and then – you just can't make this stuff up – being arrested for soliciting prostitution.
That could land former DOT Commissioner John Hardee back in front of a judge for violating probation. And, as reporter Seanna Adcox reported this afternoon, the DOT commission plans to vote next month on un-naming the Columbia-area highway that bears his name.
(For background on Mr. Hardee, read my column from last month: Before the would-be bribe that wasn't illegal, the SC DOT board stint that was. And be sure to check out our editorial about the John Hardee Expressway: Another shameful reminder to stop naming roads for politicians).
Also, the state Attorney General's office sent a letter to SLED on Thursday requesting an investigation into Mr. Hardee. Reporter Andrew Brown speculated that the attorney general's office saw something suspicious in the details of the federal case, which concluded that the unidentified witness who said he bribed Mr. Hardee actually paid Mr. Hardee $27,000 in retainers to introduce the witness to other government officials. As Andrew noted, it's illegal for companies that lobby state government to keep state officials on retainer.
That got me thinking about what isn't against state law – and probably should be. In South Carolina, people paid for "promoting or opposing" government actions "through direct communication with public officials or public employees" have to register as lobbyists. They can't make campaign contributions or buy anything for legislators – not even a cup of coffee.
But even the best lobbyists can't always make the case as well as the people they working for, so sometimes those introductions are more important than the lobbying. So shouldn't we require these paid matchmakers to register, and abide by the same rules as lobbyists?
Finally, do you think the judge let Mr. Hardee off too lightly? Or should he not have even been prosecuted since the feds concluded that there was no underlying crime he was trying to cover up? Do you think the president should have been prosecuted for obstruction of justice – since the feds in that case also concluded that there was no underlying crime? And – here's this week's test – are your answers consistent? (But seriously, reply to this email and let me know your thoughts! I may include a few in next week's newsletter.) 
Three things we're talking about this week: 
1.  Highways and housing and flooding, oh my!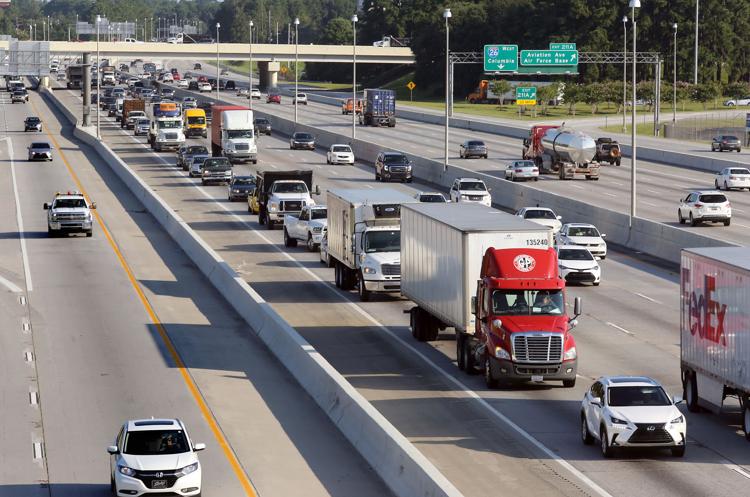 I once had an editor who said every news story was connected; you just had to get the transitions right. This week my colleague Ed Buckley went a long way toward proving that's true – at least in the Lowcountry – with editorials that connect highway congestion to housing (or the lack thereof) on the peninsula … and houses on the peninsula to our existential flooding problems … and flooding to a controversial new upper peninsula development project … and then a little jut out to connect highway spending decisions to the rising sea levels that are creating all of that flooding to start with.
Whew! I'm exhausted. But you can read all that below, along with a couple of guest columns that tie in to similar themes:
2.  Did somebody admit to being wrong?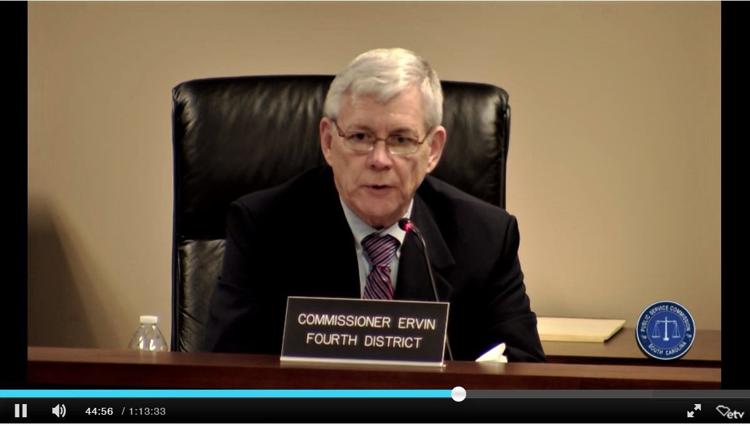 3.  Of course we have to talk about guns again
Gun supporters are right when they say most Americans use their guns responsibly. And that killers use lots of weapons besides guns. It's just that guns kill a lot more people, a lot faster than most other weapons.
We could make several modest changes to our gun laws without infringing on Second Amendment rights, and after a weekend in which two men killed 30 people in minutes, we renewed calls for them:
In our Tuesday editorial, we suggested broadening our too-limited background check laws, which are designed to make it harder for the criminals to buy guns, and put limits on high-capacity weapons.
And, in our Thursday editorial, we said we needed laws to make it easier for police to take immediate action against people who pose a threat to themselves or others.
And once again, leave it to Ed to bring home the "how everything fits together" concept, with a visit to an Italian town that has a simple solution for reducing violence – gun or otherwise. He doesn't actually mention Charleston highways and flooding and housing, but you can't miss their presence. Check out his column: How America's suburban isolation might be slowly killing us.
Readers also had lots of ideas about gun laws, and you can find those in our Tuesday, Wednesday, Saturday and Sunday letters to the editor.
Sometimes there's this one great nugget in a letter that eclipses the point of the letter. That happened Friday, when Jim Randall gave us this great illustration of the difference between a million and a trillion:
One million seconds is 12 days: one trillion seconds is 31,688 years.
Read Mr. Randall's entire letter here. (Scroll down to the last letter.) 
Now here's an entire letter from someone who understands that humor can be more biting than anger:
I just returned from my mailbox and was surprised to find my SCANA settlement check inside. Now I can finally take my wife out for that fancy cup of coffee I've been promising her.
WAYNE OSBORNE
Manor Lane
Mount Pleasant
More opinion & analysis from this week
That's a wrap.
I hope you enjoyed our newsletter. Please forward it to your friends, and if someone forwarded it to you, you can sign up here to receive it every week.
Also, if you aren't already a subscriber to The Post and Courier, you can subscribe here to help support the work we do everyday to serve South Carolina with news, analysis and opinion you can't get anywhere else. 
Remember, this is a work in progress. Respond to this email to let me know what works and doesn't work for you.
Have a great week.