The House's special committee to investigate Benghazi was created in the exact same manner as the Jan. 6 committee, and the Benghazi committee subpoenaed civilians and members of the Obama administration. Even Secretary of State Hillary Clinton showed up to testify.
I'm not comparing the merits of those two committees. In fact, I didn't think there was much merit to the Jan. 6 committee, which is why I voted against creating it. Four federal agencies and 10 congressional committees were already investigating the events of Jan. 6; we didn't need more.
I've made some promises to the Lowcountry. I promised to protect Parris Island. I promised not to raise your taxes, not to add to the deficit, and I promised to follow the Constitution. I said I would not blindly follow partisan politics, but rather vote for what is right — not for what is politically expedient — and, most importantly, represent our district.
On my first day in Washington, I swore an oath of office to the Constitution of the United States, and it is and always will be the foundation for every vote I take.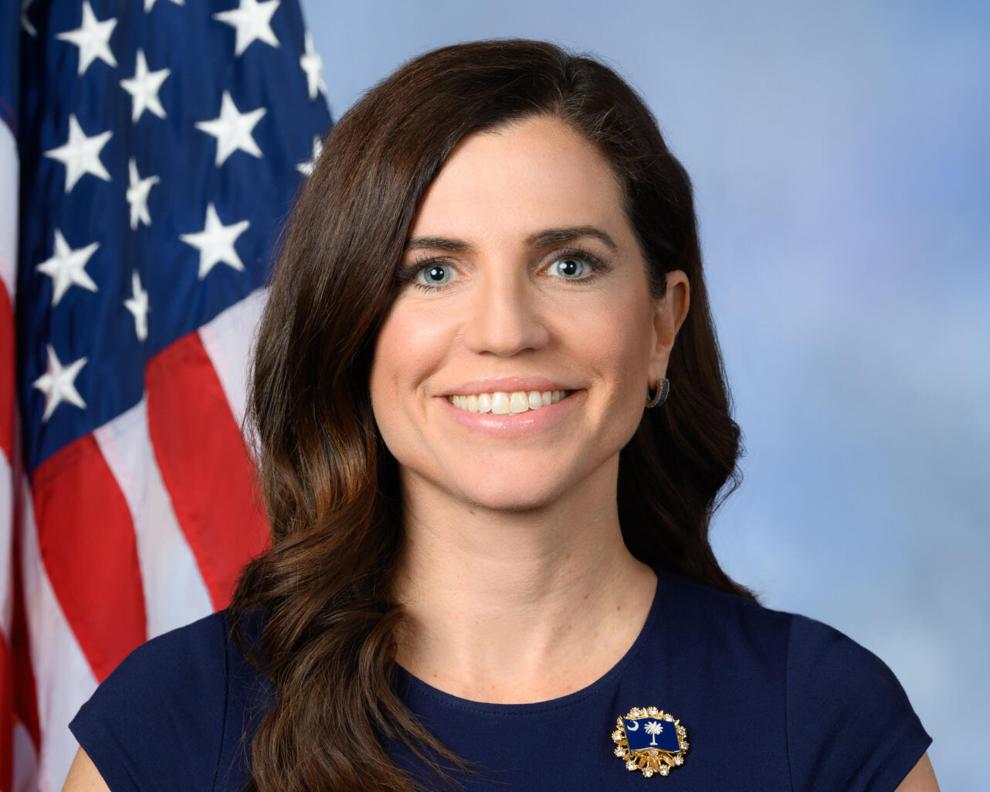 Congress has powers, and they are an important check on the other branches of government. Congress must have the ability to provide broad oversight, conduct investigations and make use of its subpoena power, which it used throughout our nation's history, from investigating the Titanic's sinking to exposing organized crime.
When Republicans were in control, we used this power to investigate Benghazi, the Whitewater land scandal, Vince Foster's death, Major League Baseball, Eric Holder and Lois Lerner, to name a few. We issued subpoenas for materials and testimony, and we didn't let anyone just walk away from our process.
Although I disagreed with its formation, the Jan. 6 committee was formed. Whether we like it or not, it's officially a committee of the United States Congress.
That's what the vote Thursday to hold Steve Bannon in contempt of Congress was about: It was a vote regarding contempt of a congressional committee, a vote to protect Congress' authority to investigate and issue subpoenas. It was a vote to follow the law and preserve congressional power of inquiry.
The question wasn't about whether the committee should exist or the merits of the subpoena itself. The question was simply: Does Congress have the ability to issue and enforce its subpoena power? I believe it does, and our courts do, too.
In McGrain v. Daugherty (1927), Justice Van Devanter wrote for a unanimous Supreme Court that "the power of inquiry — with process to enforce it — is an essential and appropriate auxiliary to the legislative function" and that " A legislative body cannot legislate wisely or effectively in the absence of information … and where the legislative body does not itself possess the requisite information — which not infrequently is true — recourse must be had to others who possess it."
Today, people want to lash out if we aren't aligned 100%. If we aren't 100%, then we can't possibly be aligned at all. That's a mistake.
Many of us are vocal about our disdain for "cancel culture" but then want to cancel those we disagree with, even within our own party. This makes no sense, but it reflects today's political atmosphere. We should hear each other out, then move on to the next issue.
I wish Speaker Nancy Pelosi's House was focused on the issues that matter. Unfortunately, that is not the reality of this Congress. But next Congress, if Republicans are in the majority, we will want and need the same tools to investigate the many crises being overlooked by the current administration: the southern border, Afghanistan and antifa, for starters. The subpoena power I just upheld will be crucial for learning more about those issues.
With the Constitution as my guide, the intended outcome of any vote I take won't be to protect anybody based on their political party, plain and simple.
So, imagine the positive impacts if Congress invested the same time, energy and effort into investigating all acts of violence, domestic terrorism, fraud, corruption and abuses of power, regardless of the politics.
You can be certain that as a ranking member of the Oversight Committee, I will be there implementing our right to do so, because my vote just protected our right to do so.
U.S. Rep. Nancy Mace represents South Carolina's 1st Congressional District.