Recently, several prominent wedding websites have responded to the calls of a social justice activist group, Color of Change, to restrict the promotion of weddings at historic sites that were once plantations where enslaved Africans were dehumanized and exploited for their labor.
The Knot, Pinterest, Brides.com and Zola are among the websites that responded to Color of Change's outreach, which has now been widely reported in this newspaper and elsewhere. These decisions and the original call by Color of Change, while attempting to reveal that some historic sites are still romanticizing the past, were shortsighted and painted all sites with the same broad brush.
Full disclosure: Every spring when I go Middleton Place — and I'm there pretty much every year if I'm not at Magnolia Plantation — to see the …
In truth, there are very few venues in the South including churches, colleges and universities and historic sites that don't have ties to enslavement in their histories. It's also true that telling the stories that make up American history, including African stories of suffering and survival, is made possible at historic sites by a variety of funding activities.
If thoughtfully executed, all pursuits can and should connect to the educational goals of historic sites and museums. Merchandise can be mission-driven and inspire further learning, history can be found in food and beverage activities, and wedding guests can be connected to a site's history. Despite current misconceptions, historic sites can be valuable partners in promoting equity and positive change.
For example, Middleton Place National Historic Landmark, a former plantation (much like Monticello or Mount Vernon) near Charleston, is first and foremost a steward of complex American history. Owned and operated by the Middleton Place Foundation, a 501(c)(3) nonprofit educational trust, the site represents a place where diverse stories stretch over centuries, and all of the people's narratives make it a microcosm of the story of America.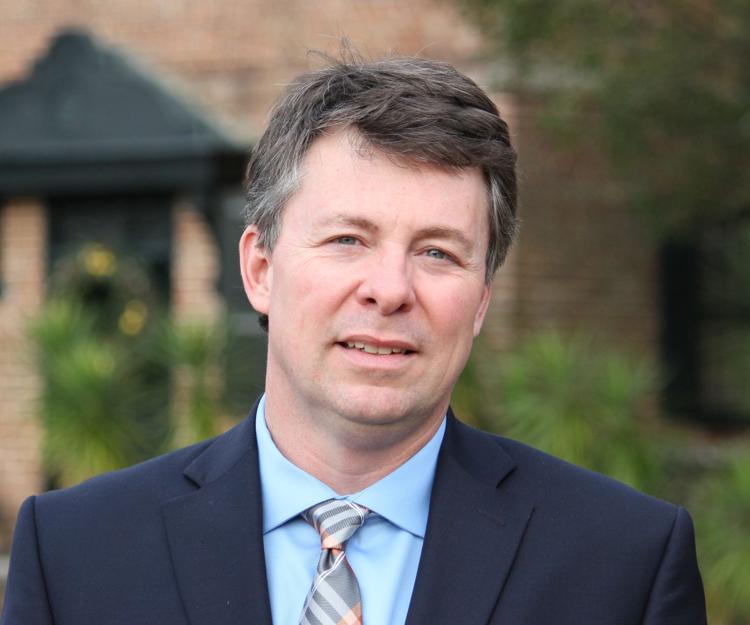 Today's educational programs reflect complicated histories, including two Founding Fathers and the hundreds of Africans and African Americans they enslaved. In addition to being a center for experiential learning, Middleton Place serves as a community resource, hosting everything from arts festivals and naturalization ceremonies to organic farming workshops and lectures, to racial reconciliation dialogues, and family reunions for descendants of the enslaved and enslavers. It also hosts weddings.
Middleton Place has been named a National Historic Landmark by the National Park Service because of its exceptional ability to illustrate the history of the United States. However, Landmark status (the highest level of importance for historic sites) does not entitle it to any funding from federal or state governments. Revenue from ticket sales, special events and charitable contributions are relied upon to execute the mission to connect people to the past. Funding is required for ongoing research that provides the foundation with authentic educational programs.
Transformative experiences are the ultimate goal and they often involve a very real range of emotions, including pain. We acknowledge and encourage every experience, but we could not accomplish those goals without revenue to support stewarding the site and paying employees a living wage.
You'd think that if we feel that strongly about streets we'll never drive on and monuments we didn't even realize existed, we would be sensitive to efforts to tell the stories of history that are important to everyone.
Sadly, there are still many historic plantation sites that get it wrong with a "moonlight and magnolias" narrative. Selling romantic experiences and profiting from the natural beauty of former plantations without acknowledging and atoning for the past is distasteful. But many historic sites take their responsibility to advance the conversation around slavery very seriously.
Every day the staff, volunteers and educational panels and guidebooks make certain that every visitor knows that Middleton Place exists because of the work of enslaved Africans and African Americans who were forced to create it, and who did so on land that was originally occupied by indigenous populations. And importantly, when a wedding occurs, the educational program is not turned off. History can't be changed, and it's critical that we learn from the often-painful lessons every chance we get.
The educational missions of all historic sites and museums can only be fulfilled with the help of a multitude of sources and supporters, and among those are newly wedded couples. It's not lost on those couples that having their wedding at a historic site helps preserve an important part of America. With every wedding booked, Middleton Place Foundation creates a new connection to the place, and perhaps in the process cultivates the next generation of stewards of American history.
Rather than grabbing media attention at the expense of historic sites, it would be constructive to have a dialogue about issues that concern groups like Color of Change. The invitation is always open to visit Middleton Place to begin the conversation.
Tracey Todd is president and CEO of Middleton Place Foundation.