None of Charleston's historic buildings exist in a vacuum, and the long-vacant art deco storefront at 609 King St. is a good example; it ultimately might owe its very survival to that fact.
The building, owned by Evening Post Industries, which also owns this newspaper, is in the footprint of the planned second phase of Courier Square, a major redevelopment around King and Meeting streets. Its development team recently asked the city's Board of Architectural Review for permission to tear down the small building.
But the request ultimately got sidelined because of historical research done on a property just to the south. The developers of Hoffler Place apartments hired historical consultant Brittany Lavelle Tulla to examine the history of their property on King just north of Spring. It had been vacant for decades, but it once held the Lincoln Theatre, which existed from 1919 to the 1970s and was the city's longest-running theater for African Americans. Hurricane Hugo's damage in 1989 led to its being torn down.
The Hoffler site also was part of what some called "Little Jerusalem," a thriving business district north of Calhoun with many Jewish-owned stores in an immigrant neighborhood. Those living and working here included African American families, immigrant Jewish families, Greek merchants, Chinese immigrants and others.
Tulla's research led to a new historical marker recognizing both the Lincoln Theatre and Little Jerusalem that will be dedicated this week. Her work there, along with other research on a nearby property, led the State Historic Preservation Office to suggest that this part of the city could be eligible to become a new National Register Historic District.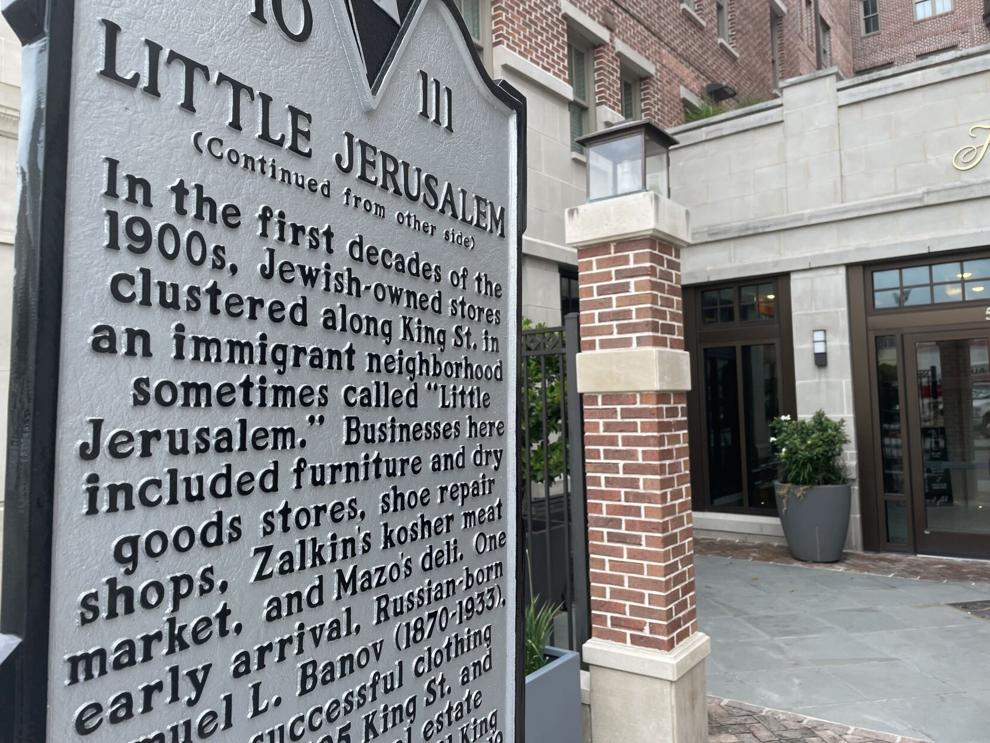 Local preservation groups cited the State Historic Preservation Office's findings when urging the BAR to reject, or at least defer, the demolition request for 609 King. Built around 1937 to house a butcher shop and other businesses, the modest single-story building would contribute to such a historic district. That was news to those seeking its demolition, so they wisely asked their request be set aside, at least for now.
That was a positive step. "There really is a resurgent interest by the city in the role that small local businesses play in the streetscape, in its history and also in the vibrancy of Charleston street life," Preservation Society of Charleston advocacy director Brian Turner said. "This building is representative of that."
Still, it might seem odd to try to save such a modest building that would be surrounded by a much larger, new complex. Wouldn't that look funny, even wrong?
Actually, the answer is no. And yet another neighboring building a few blocks north helps shed light on that. The new apartments at 511 Meeting St. faced a similar design challenge: Its property contained a modest, 2-story historic building far smaller than the new one planned there. But its architectural team responded successfully by wrapping the complex around the older building in a respectful, non-smothering way. The city approved a similar approach for the old Regis Milk site across the street, but it remains in an early stage.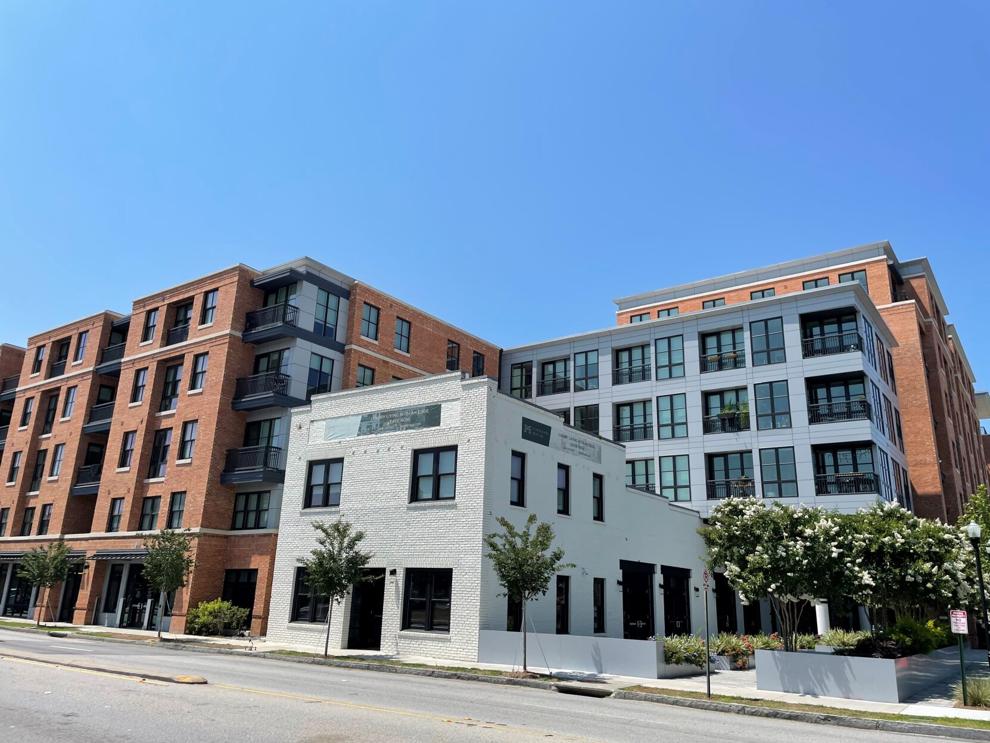 It's unclear when Upper King Street might become a new National Register Historic District (the city's existing National Register district runs up King only about as far north as Vanderhorst and John streets). It would take a lot of work. But Tulla notes 609 King is the last remaining storefront, "the lone survivor" in its block, that speaks to the street's "Little Jerusalem" era.
The Historic Charleston Foundation opposed the demolition of 609 King, calling it "one of the last remaining art deco buildings in Charleston" and noting the example at 511 Meeting.
Some might look at the building and not see much. While its geometrical detailing recalls the art deco era, it's certainly nothing high style. But at a time when the city is growing ever more concerned about the larger scale and height of its new construction, we're appreciating these smaller buildings even more.