Rewarding architects and developers by allowing their buildings a little extra height if their design is good enough might have made sense in theory, but its practice in Charleston is telling a different story.
Since the city changed its height ordinance a few years ago to reward projects for their "architectural merit," few developers have deserved it, though many have sought it. Perhaps that's not surprising. What self-respecting architect would present a plan that he or she didn't think has "architectural merit"?
Winslow Hastie of Historic Charleston Foundation is among those calling for the provision to be scrapped; he can recall one case where he might agree a design was good enough to merit the extra height, but it's not built yet. "The original idea was that it would incentivize developers to go the extra mile on quality materials, architectural details and contributions to the public areas around buildings," he says in a recent advocacy alert. "Except in a couple of rare instances, it has not worked out that way."
Kristopher King of the Preservation Society of Charleston has a similar take: The request for additional height due to architectural merit "in essence has become a 'by-right' approach for developers. We're constantly fighting buildings that are two stories taller than we envisioned. ... We feel like we're on our heels, and it puts city staff and the community in a difficult spot."
So absent a significant rewriting to clarify and specify what's meant by architectural merit — a clock tower? a cupola? a revolving restaurant (probably not) — that piece should probably go.
Fortunately, the city's Board of Architectural Review has had a pretty good track record in blocking these bids for extra merit-based height when that "merit" is not widely, publicly agreed upon. Still, now that new City Architect Tory Parish is settling into the job, the time seems right to rethink the whole thing.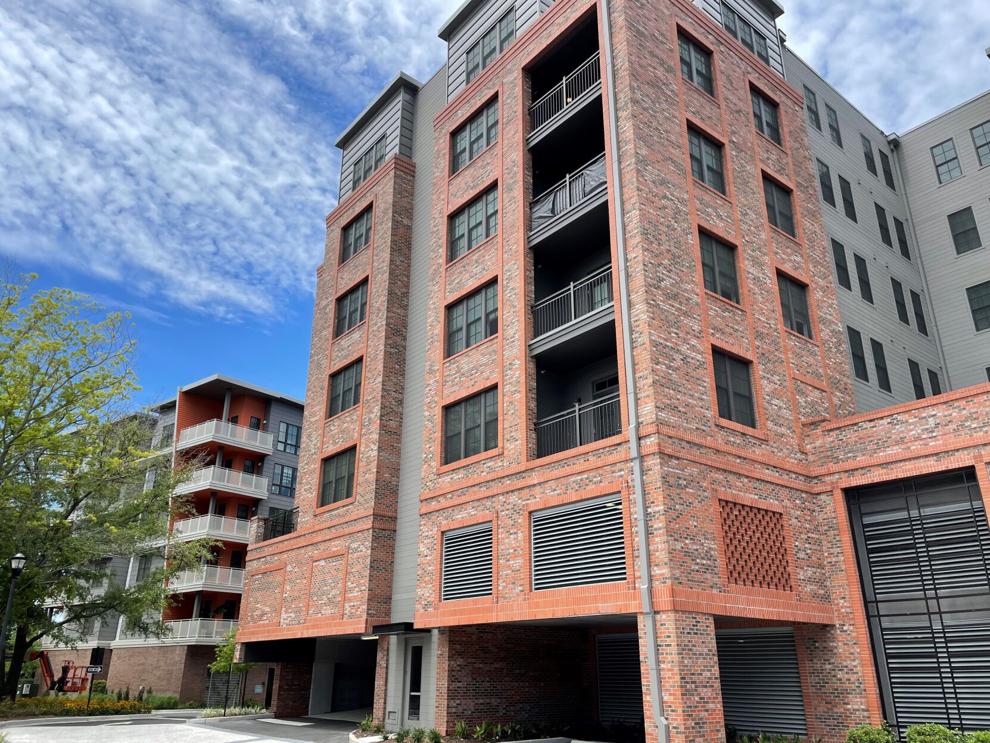 Of course, the overall height and roofline details are really just a small part of a larger question that Charleston and most other successful U.S. cities continue to grapple with, namely: What can they do about the proliferation of bland, boxy buildings across the cityscape? The homogeneity of the designs has led to all sorts of unflattering stylistic terms like "Fast Casual," "Developer Chic," and "Arts and Minecraft," though none has really stuck.
Brian Williams in the RetropolitanBlog has put it this way: "The criticism is that all of these block-long, five-story, carton-ish (and cartoonish) buildings all look the same — even though they are clad in different materials and colors, and some have balconies, and others are designed to look like a bunch of different buildings squished together, and still others are U-shaped (except for street-level retail) with apartment windows looking down on a second-story courtyard 'amenity decks.'"
He notes it's not their shape (after all, Charleston's beloved City Hall is basically a box) but their larger scale that makes them seem so boxy. In one sense, it's not the height of these new buildings but their vast widths.
Still, few think this type of construction is going away.
Justin Fox, a Bloomberg Opinion business columnist, notes the rise of these boxy buildings can be traced to Los Angeles architect Tim Smith's early 1990s realization that wood treated with fire retardant was suitable for use where codes required only outer walls to be fireproof and allowed up to five stories with a sprinkler system. In 1996, his company was able to build a 100-apartment building at about 65% of the cost of the next least expensive option. "The public didn't notice," Fox writes, "but West Coast architects and developers did."
"These buildings are in almost every U.S. city. They range from three to seven stories tall and can stretch for blocks. They're usually full of rental apartments, but they can also house college dorms, condominiums, hotels, or assisted-living facilities," he adds. "Close to city centers, they tend toward a blocky, often colorful modernism; out in the suburbs, their architecture is more likely to feature peaked roofs and historical motifs. Their outer walls are covered with fiber cement, metal, stucco, or bricks."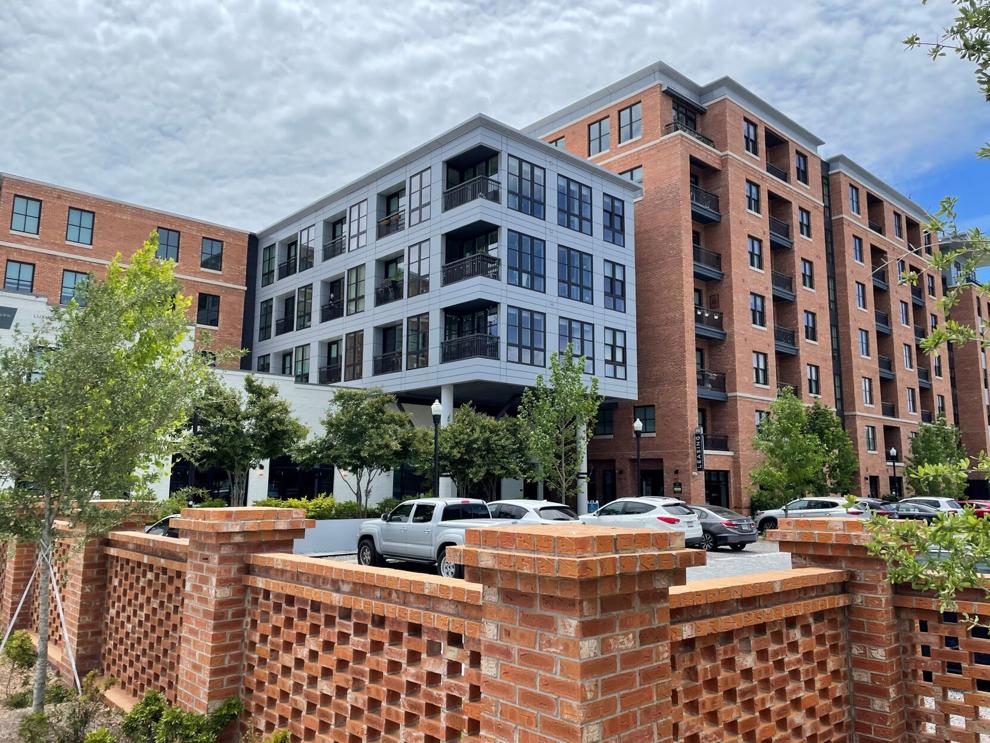 Certainly sounds familiar. So the preservation movement as it ages is facing a new challenge beyond saving older buildings and promoting suitable infill development on historic streets. The new challenge is: What can Charleston realistically do to improve upon its likely unavoidable wave of midrise boxes so they contribute to our city's unique livability and special sense of place?
We have few good answers, but at least we're identifying the big question. As Preservation Society advocacy director Brian Turner notes, "Like it or not, large-scale buildings will be a defining feature of architecture in 21st century Charleston."