Those who know little about Charleston's architectural history will likely be heartened to see the new pharmacy taking shape at the southeastern corner of Calhoun and East Bay streets: Its size, scale and general appearance are so much in keeping with buildings built in the historic district over time and unlike so many of our newer, larger buildings that people love to hate.
Those who are more familiar with the city's history might feel as if they're seeing a ghost, albeit a friendly, familiar ghost.
That's because the new Delta Pharmacy building looks very much like the corner store and home that stood on the same corner more than a half century ago. It was one of the so-called "Three Sisters," the demolition of which was considered a tragic and unnecessary loss at the time.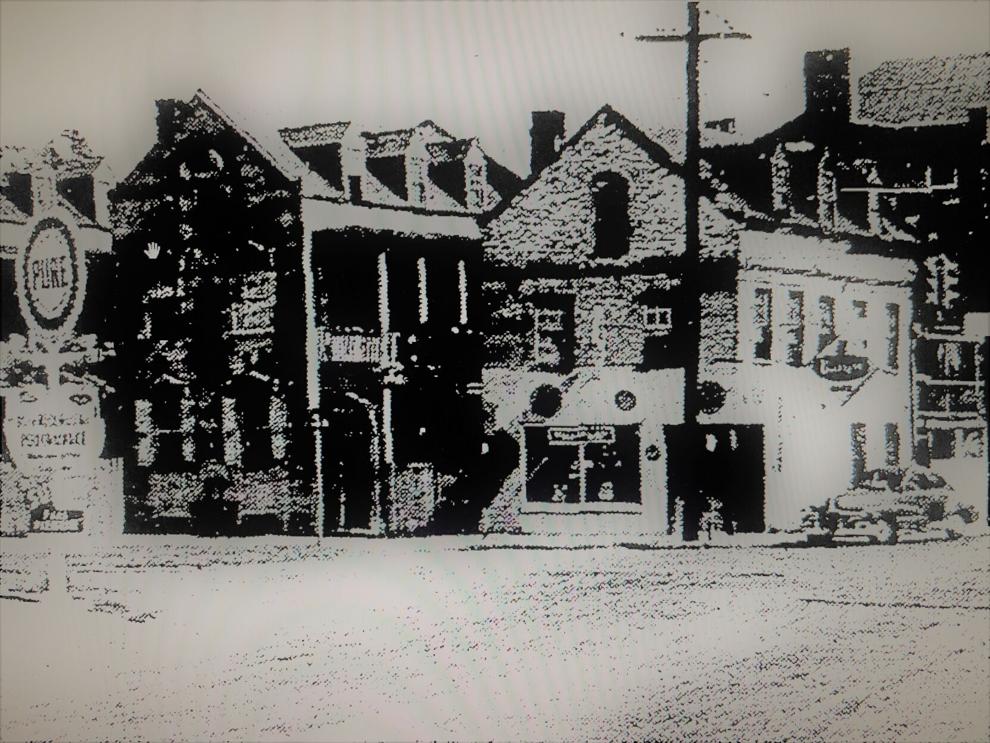 Architect Blake Middleton of the Middleton Group Architecture Studio said he took cues from the former 19th century building but modernized his design with some newer details. He calls it not a replica but rather an "homage" to the long–gone sister. Still, someone who last was in Charleston in 1961 and returned today might mistake it for a building that was recently renovated, not replaced.
"We weren't trying to rebuild but to harken back to what that corner felt like when it was there," Middleton says. "Obviously, the other corner is totally different."
Winslow Hastie, CEO of Historic Charleston Foundation, is a fan: "It's so refreshing to see a building that is scaled appropriately at such a prominent corner. We just don't see that anymore."
The loss of the Three Sisters was felt deeply for years. In 1977, a panel featuring a who's who of 20th century Charleston architecture and preservation listed the city's half dozen greatest architectural losses in the preceding quarter century. This was a period in which the Board of Architectural Review existed but protected only a much smaller slice of the old city; it originally had little or limited powers over historic buildings north of the City Market.
The panel cited the razed Charleston Hotel and the Charleston Orphan House and Chapel (still considered the city's two greatest architectural losses), as well as Aiken's Row on Wragg Mall, the First National Bank Building on East Bay Street, the west wing of the Old Citadel on Marion Square and the Three Sisters.
Panelists agreed the sisters, which dated from the 1840s, were examples of "needless destruction which accomplishes nothing," noting that the 37, 39 and 41 Calhoun St. sites were still vacant lots a decade after the homes were torn down. In 1962, Capt. W.J. Hart, then president of the Preservation Society of Charleston, said the Three Sisters "have withstood the ravages of fire, time and earthquakes — (but) they cannot withstand the shameful attacks of man." Two were torn down that year, the last one in 1964.
Preservationists like to say once a building is gone, it's gone forever, and that's most always the case. While the relatively new Bank of America building at 200 Meeting St. supposedly took cues from the Charleston Hotel once on the site (both buildings have monumental, two-story columns over a rusticated ground floor), no one would ever mistake the two. New York recently opened its new Penn Station in a similar neoclassical building across the street from the original. It's grand, but not the same, especially on the inside.
In Charleston, St. Philip's Church was rebuilt with a lot of similarity to its building that burned down in 1835, particularly its triple Tuscan portico. And the Cathedral of St. John the Baptist on Broad Street looks similar to its building destroyed in the 1861 fire. But both have notable differences, too.
Even historic buildings that survive often need (or just get) renovations so extensive that while they may look the same, they're more new than old. The White House is a great example of this; it was rebuilt entirely inside its original brick exterior walls during the Truman Administration. Other historic buildings, including the Charleston County Courthouse, have been renovated several times to the point where there can be a lively debate, with no easy answers, about what period to which it should be restored.
Replicating historic buildings seems surely to remain the exception, not the rule, no matter how many people might like to see more of it. (Middleton notes that his design met with nothing but favor from both preservation groups and the Board of Architectural Review.) The small lot at 41 Calhoun St. helped drive his design, but the lot is too small to build back something similar to the other two sisters.
Even with Charleston's strict preservation laws and its strong preservation ethic, its old buildings have come and gone. While most survive, even their appearances evolve subtly over time.
Add that reality to the larger new construction brought on by the city's popularity and the accompanying financial interest, and anyone can understand why it's so reviving to see a new building that looks like it's been here a while.