The past four years have included plenty of time for Rashad Byrd to get better acquainted with Statesboro, Georgia, as a top football player at Georgia Southern University, and the 2016 North Augusta High School graduate is now looking to take a major leap in the months ahead, with his hopes tied to the NFL Draft.
Byrd, whose parents are Carolyn and Charles Byrd, has two degrees for his Statesboro time: a 2019 bachelor's degree in public health, with a minor in marketing; and a master's degree in sports management, earned over the past few months. 
These days, his thought might be focused more on such places as Lambeau Field, Arrowhead Stadium and Heinz Field. Paulson Stadium, in Statesboro, has been his base of operations since 2016, serving the Eagles as an inside linebacker, including three years as a starter. The draft runs from April 29 to May 1. 
Byrd's Georgia Southern years included being named all-conference for three straight years. As for the road ahead, in terms of NFL preferences, he said he would appreciate a non-frozen environment.  He is, he said, "about 230 pounds and 6-foot-even."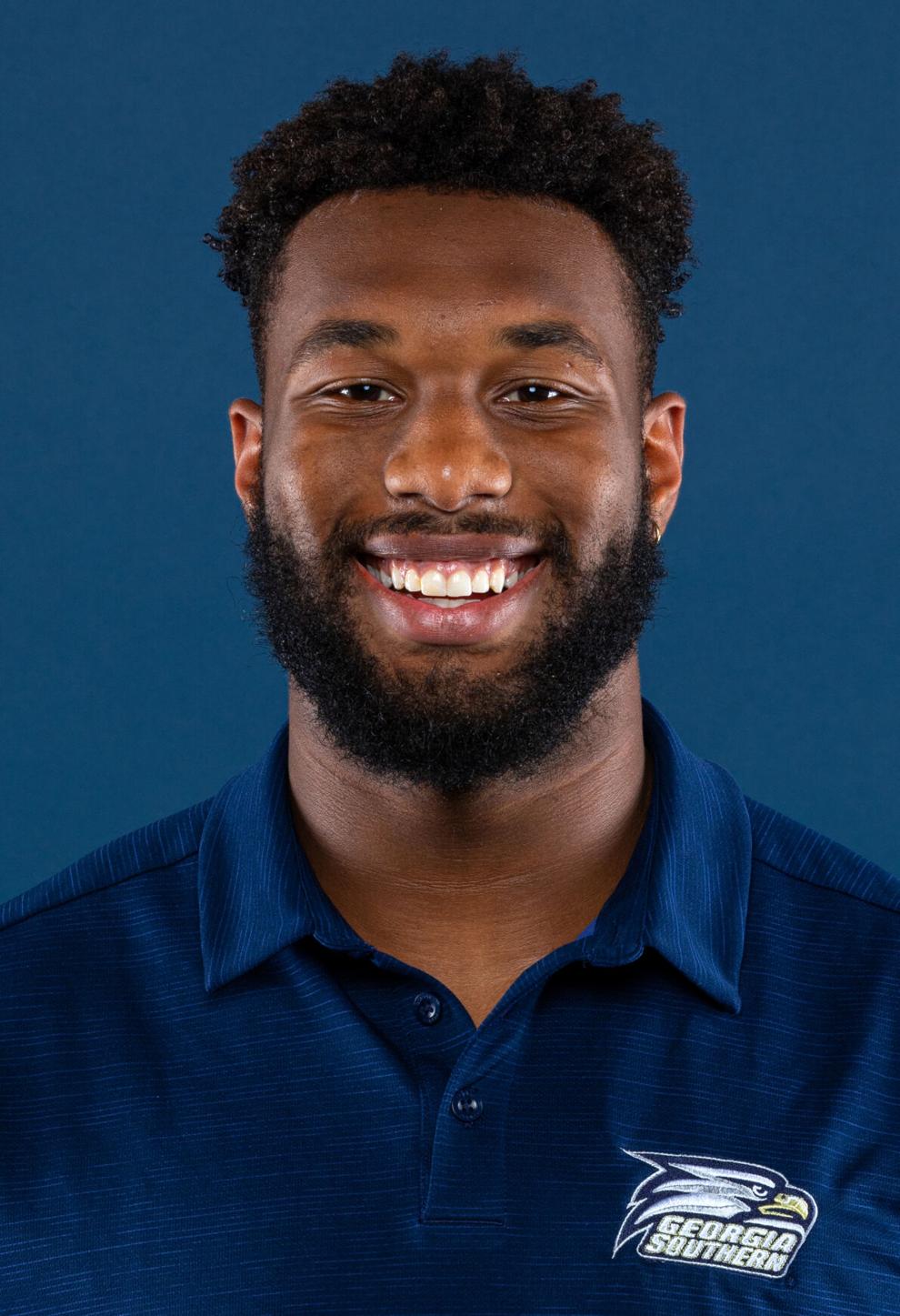 "I'm just working out, pretty much every day," he said, noting that the draft's first of four days includes the first round and possibly the second round, and the final day reaches from the fifth through seventh rounds.
His most recent game, he said, was in January in Hawaii, so the focus now is on staying in shape.
Among Byrd's believers is Craig Gilstrap, a longtime assistant coach at North Augusta High. He described Byrd as "the best leader on the football field that I have been around in my 26 years at North Augusta," both in school and on the field.
Former assistant coach Richard Bush, now the head coach and athletic director at Williston-Elko High, made similar comments.
"He was a great player. He's very smart, very instinctive. He's a great leader. He was someone who seemed to make every play from sideline to sideline, like you want a linebacker to be. I think he has set the bar very high for all linebackers that have followed him, since he left North Augusta High School." 
"I love Georgia Southern," Byrd said. "It's honestly a blessing in disguise, because I remember I came here for a camp when they were looking at me, and I did really well in my camp and showed what I could do, and they offered me after the camp, so I was like, 'Man, I'm not gonna be here,' and I ended up coming here.
"It was honestly the best decision I think I've ever made. It was just amazing – the people and just the culture, all the coaches, all the guys that I got to meet and play with. It was truly a blessing." 
Brian Thomas, North Augusta High's athletic director, was the Yellow Jackets' head coach during Byrd's local prime time. He described Byrd as "just a wonderful young man" and excellent role model. 
"He did everything you're supposed to do," Thomas added, noting that Byrd was mainly a linebacker but also saw time as quarterback, running back and tight end. 
Byrd is the youngest of his parents' three kids, and the trio includes some close contact with the NFL. His sister, Renee, is a human-resources manager, and his brother, C.J., is a former University of Georgia football standout who went on, as a defensive back, to have some pre-season action with the Tampa Bay Buccaneers and now works for Chick-fil-A, working as a consultant focusing on opening new restaurants.