What do New Orleans barbecue and car sales have in common?
What they have in common is Terry Lambert.
Lambert is an Army veteran who got his start "chopping barbecue" as part of a catering business. That business happened to be inside a car dealership where an Army man he'd known in the service was a salesman.
It wasn't long before Lambert himself entered the car biz and now, 22 years after he started as a salesman for J.C. Lewis Ford in Savannah, Lambert has his own dealership (and one with "a heckuva view," he'll tell you).
Terry Lambert Hyundai opened Sept. 1 at 5585 Jefferson Davis Hwy. in North Augusta. It's part of Greer, South Carolina's MCE Automotive Group.
Terry Lambert Hyundai sits on a spacious 11 acres; spacious, too, is the bright white and high-ceilinged sales floor from which, on a clear day, you can see "clean out to Fort Gordon," says Lambert, grinning wide.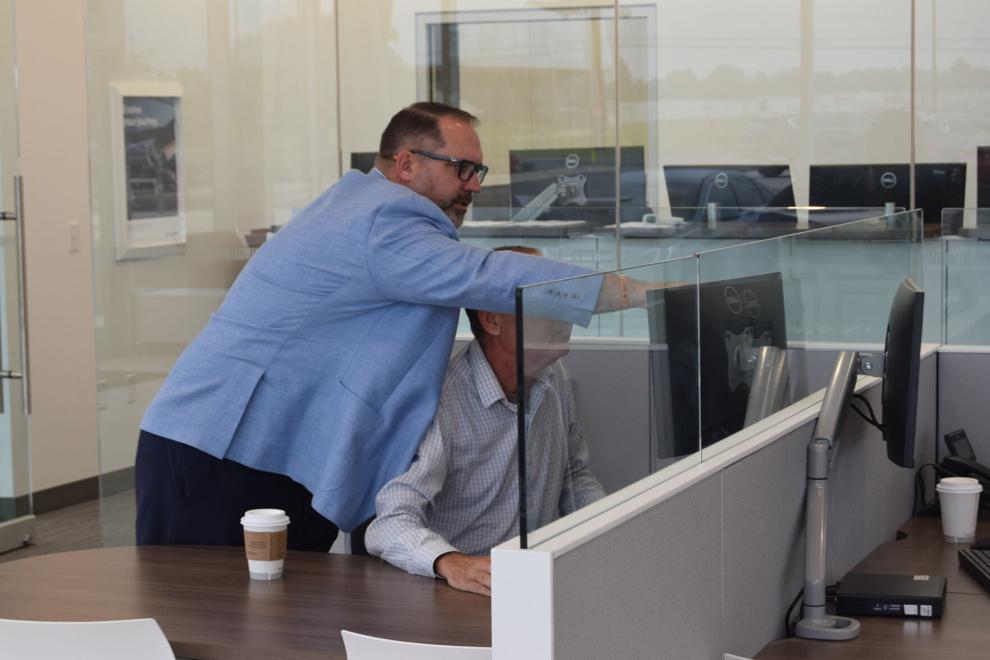 But mostly, "It's good to be home," he says.
Lambert is part-owner of the dealership alongside fellow car man and New Orleans homeboy, Mark Escude, with whom Lambert has worked for some five or six years. Escude owns another seven dealerships in the Upstate, and until now Lambert had been commuting the 115 miles between Greenville and his family in Augusta every week.
"When this became available, we called Hyundai and we found a way to make it happen," says Lambert. "It turned into a pretty nice place."
"This" had been a nearly two-thirds-constructed dealership that, after the property changed hands, had to be taken "down to the studs," the insulation torn out, the leaks repaired.
The dealership was a stop-and-start project, originally to open more than 3.5 years ago, in January 2019. But when its previous owner, a Texas-based investor, couldn't finance the project to completion, work on the site ground to a halt.
The property was sold in May of last year, and work resumed in December.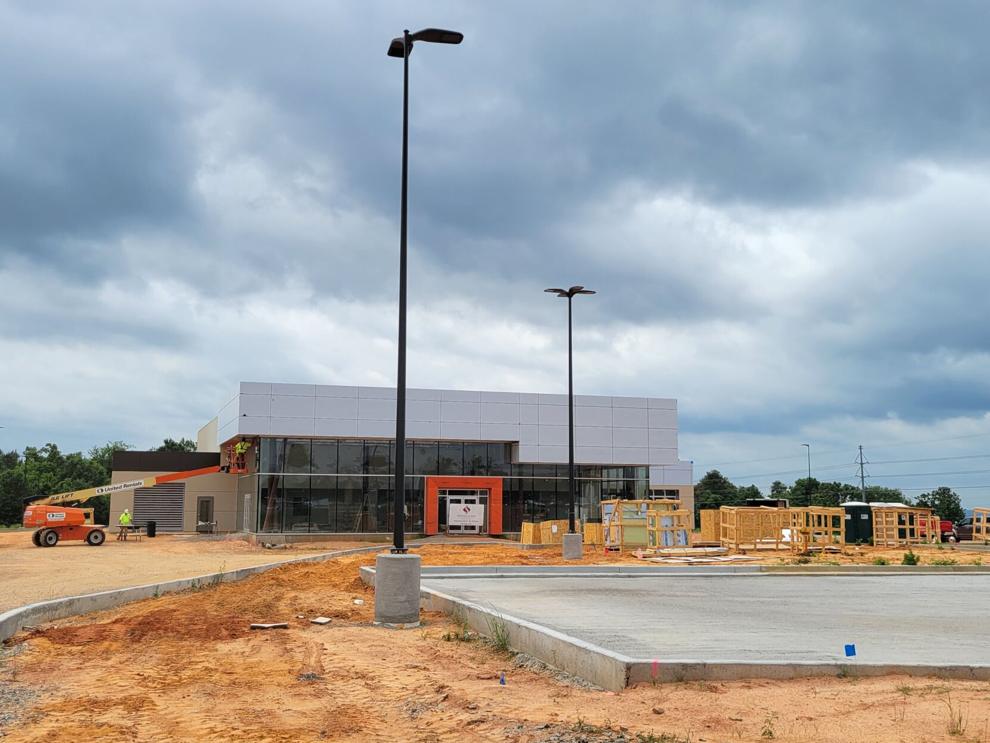 The work site had been open all that time.
Lambert recalls the stray dogs living in what, eventually, became the service department of the new dealership.
The front windows were stained at the bottom by months of rain sloshing into red clay, and the electric box had been stolen — part of the delay in opening even after work resumed; the lag time for getting a new box was weeks more than anticipated, says Lambert.
But what work could be done kept moving apace. It was only in June that that gleaming white interior had the plain gray, chalky look of raw sheetrock. In July, workers were on site pouring asphalt.
But the first shipment of inventory finally arrived (the electric box, too), and Lambert could open his Hyundai.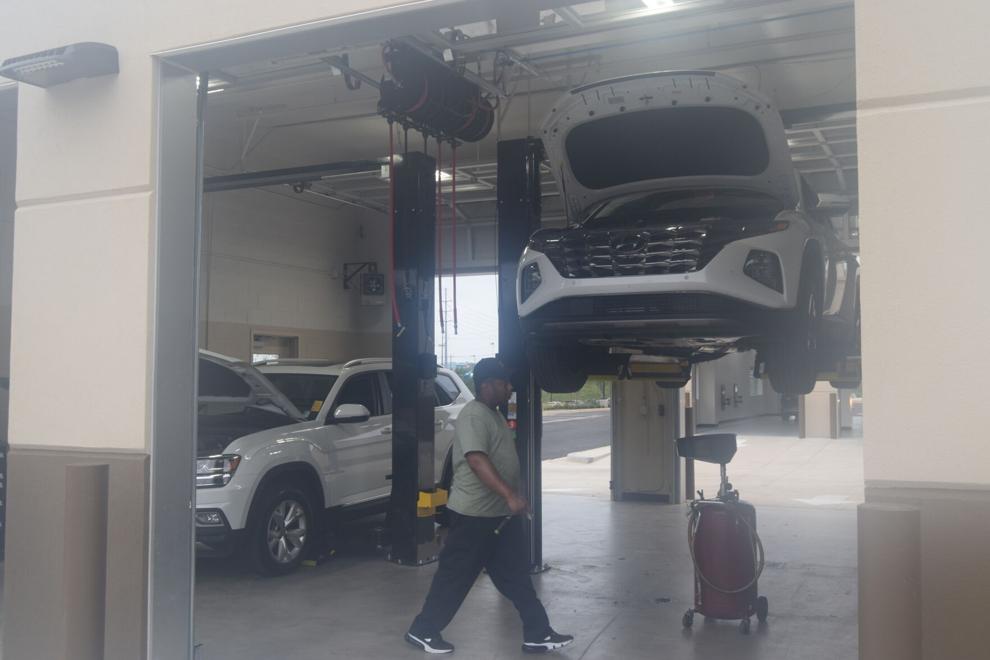 It's Sept. 2, day two of being open, and an employee pulls the plastic off cars just arrived. About 80 are on the lot today. Lambert says he intends to park an inventory of some 180 new and 60 used vehicles.
"You can't sell from an empty case," he says, smiling. They're words his grandfather, a butcher shop owner, would tell him as a kid, he says.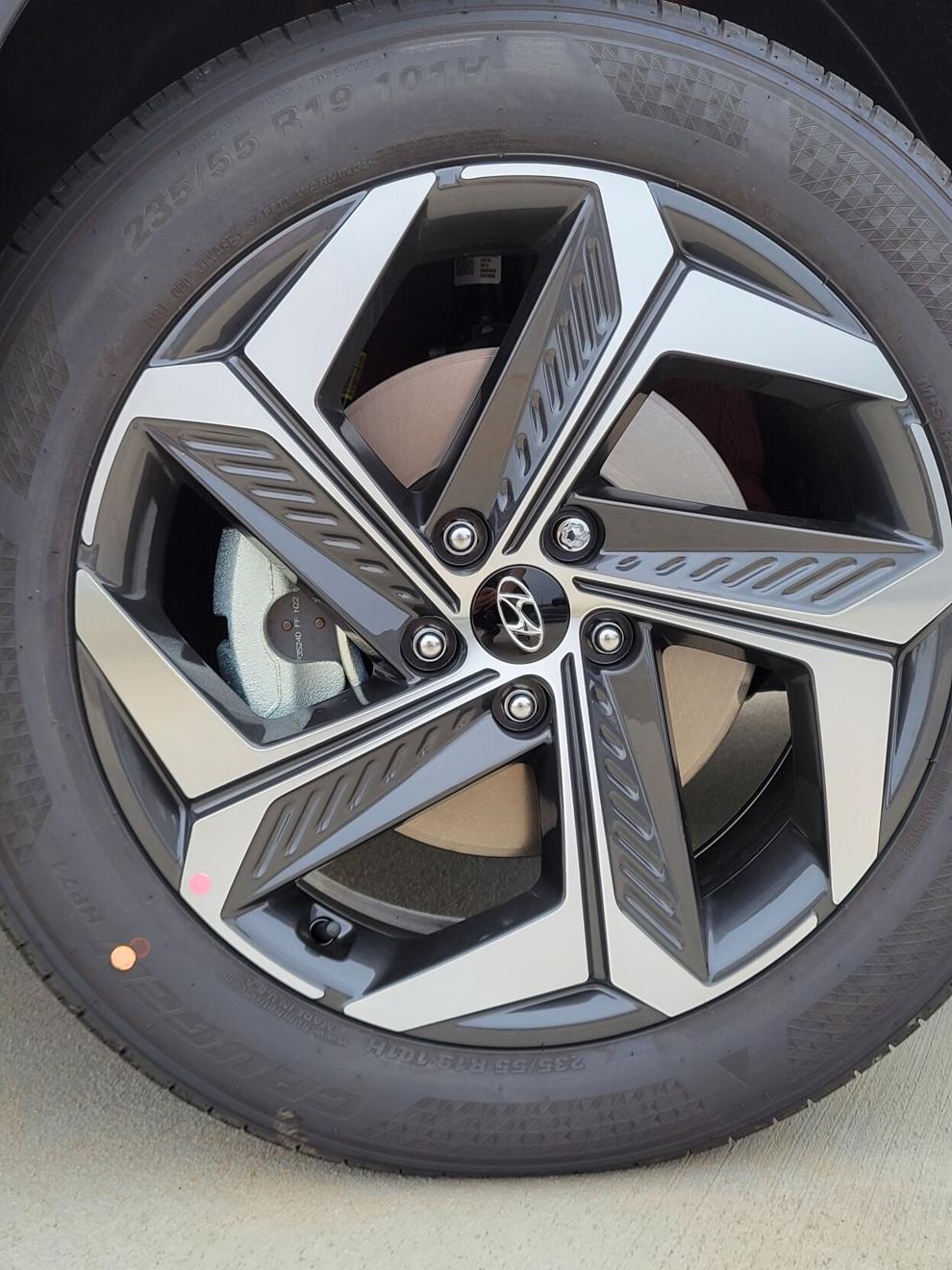 North Augusta's 'Motor Mile'
Terry Lambert Hyundai is only the most recent addition to North Augusta's colloquially named "Motor Mile" along Jefferson Davis.
The stretch of freeway between Interstate-520 and Atomic Road also boasts Toyota and Nissan, and a new Kia dealership is now under construction immediately next door to Lambert's Hyundai.
Jefferson Davis Highway is a straight shot from Augusta to Aiken, and just the 1.5-mile stretch between East Martintown and Atomic Road in North Augusta averages 21,800 daily trips — that's about 11,000 individuals passing through on a single day, according to traffic information collected by South Carolina Department of Transportation (SCDOT).
Even the relatively undeveloped area along I-520 from the state line up to Jefferson Davis averages 18,400 daily trips or 9,200 cars per day.
The confluence of Jefferson Davis and I-520 creates an ideal traffic flow for businesses able to leverage certain ancillaries to marketing — like bright lighting and in-your-face signage — that wouldn't be permitted closer to downtown or residential areas.
It's also an area that Will Williams, president and CEO of the Economic Development Partnership, said is "primed and ready for growth."
The vacant property backing onto the Toyota dealership and roughly bounded by Atomic Road, Jefferson Davis and the half cloverleaf between them is still unincorporated Aiken County and covers some 42 acres. Property records show that even in its fallow state, it has a total market value of $2.06 million.
But additional development happens slowly. "Things look like they happen quickly, but really things happen over time," said Williams.
Overall development of the "Motor Mile" has been unfolding over nearly three decades, but the pace of that development has accelerated.
Nissan went up in 1996 and Toyota, which had been across the freeway where Kia is now under construction, moved to its current location in 2012: a span of 16 years between them. Now, 10 years later, Hyundai has opened its doors. And it might take just one more year for Kia to do the same.
"A lot of that has to do with the population growth in the area," said Williams. "I'm not talking about the immediate area, I'm talking about the CSRA."
And density is key.
From both the consumer's standpoint and the business owner's, a clustering of like business is generally seen as a good thing.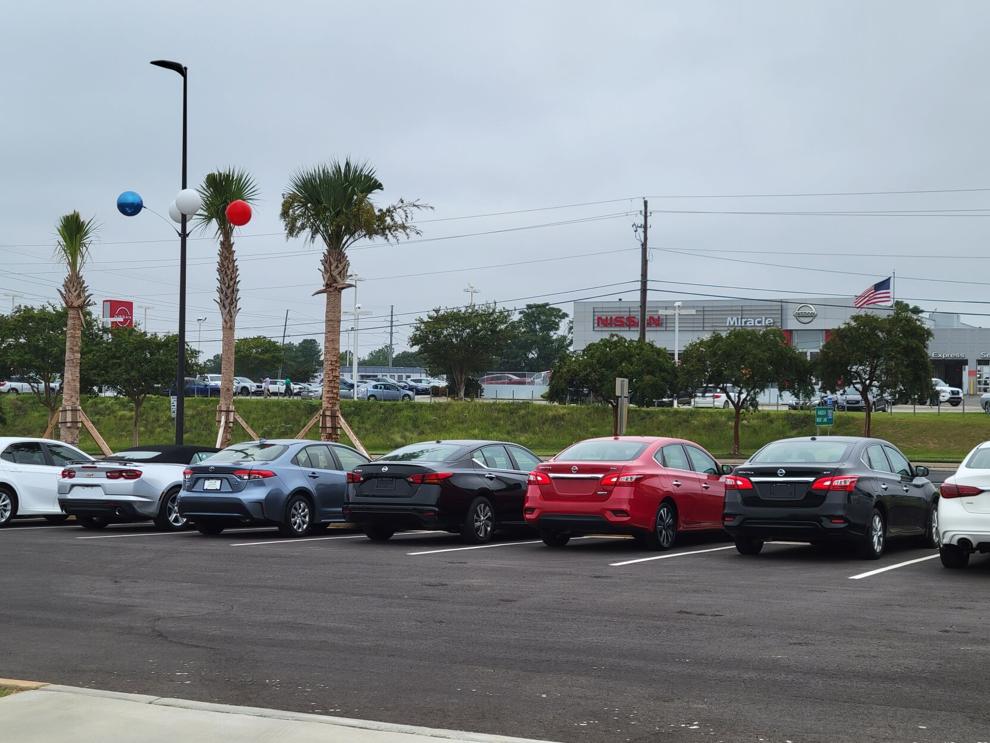 "It's an advantage to have other stores around you because it draws people to the area," said Hyundai's Lambert. "We kind of share in the advertising, if you will — we don't, but we do."
"It kind of builds on itself. Proximity is a good thing in these types of situations," said Williams about how further commercial investment comes out of existing business' success.
The kind of density now amassing along the "Motor Mile" is the kind that "starts aligning things that lead to other development," he said.
The city, county and school district will also benefit from the development of underutilized land.
The two existing dealerships on Jefferson Davis, the Nissan and Toyota, had a combined assessed value of nearly $490,000 in 2021 and brought in a combined $113,625 in county property taxes — plus another $36,000 for the city of North Augusta alone, tax records show.
The Hyundai property, in its 2021 state of incompletion, had an assessed value of just $36,335 and contributed just $8,400 in county property taxes.
By acreage, Toyota and Nissan together equate to the size of Lambert's Hyundai by itself; and Hyundai, now complete and open for business, will start contributing more in property taxes with fiscal 2023.
The Kia next door, when it opens, has an even greater tax potential, sitting on 16 acres.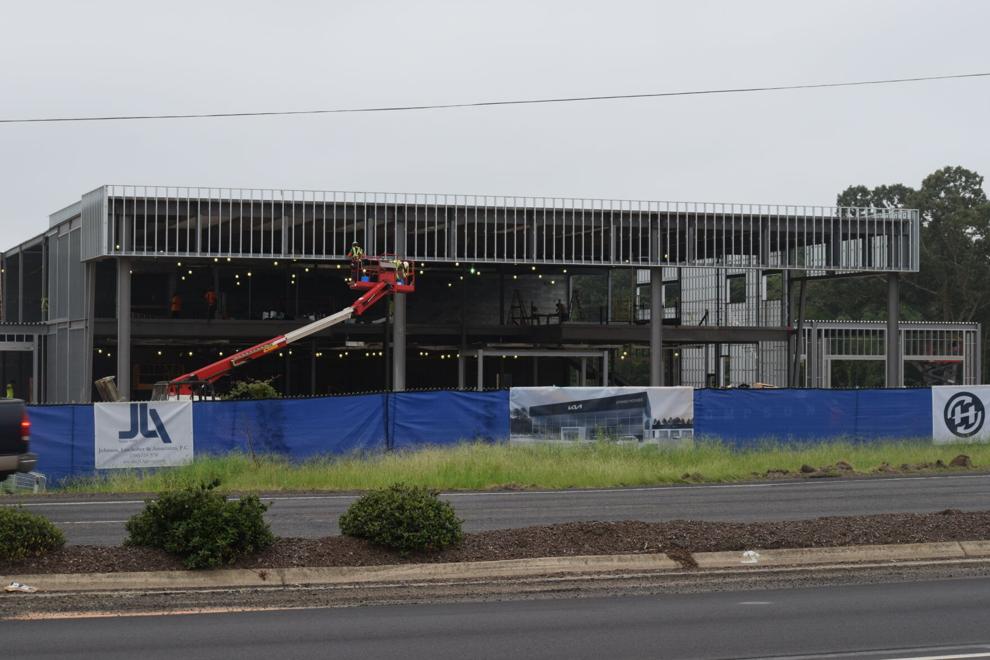 Beyond the property tax contribution, though, there's also the sales tax potential of commercial development and, as Williams of the Economic Development Partnership reminds us, that's a tremendous benefit to North Augusta and Aiken County.
"It will bring dollars from somewhere else — in this case, people will come from Georgia to shop here," he said of commercial development along Jefferson Davis. "It'll bring their money to be left in Aiken County."