The fastest growing sector of Edgefield County, Merriwether, has for 15 years been carrying the financial weight of fire protection for the entire county by funding nearly half of the Northside department and up to 12% of six other departments. It's done so by sending a good chunk of taxpayer money out of the district.
Since 2007, the people who live in Merriwether haven't been getting the full return on what they've been paying, and officials who represent Merriwether are fed up with it.
"Taxpayers are being cheated, that's the bottom line. They're paying their taxes, thinking it's coming to Merriwether; but in reality, it's going to fund the rest of the county," said Jerry Moody, who represents Merriwether on Edgefield County Council.
Councilman Moody, Merriwether Fire Chief Joey Smith and commissioners Greg Hurt and James Simpson are trying to alter the funding method such that all Merriwether's tax dollars stay in Merriwether.
Funding for Edgefield County's seven fire departments comes from both property and vehicle taxes. The departments each get their fair share of the property taxes and for six of the departments this is also true of vehicle taxes.
Not so for Merriwether.
Though the district generates 47% of the vehicle tax revenues used for fire protection in Edgefield County, its residents see the benefit of only a fraction of that money: most of it, just over 92%, leaves Merriwether for redistribution among the county's other six departments.
This arrangement, codified by the contract between Edgefield County's seven fire departments, meant that of the nearly $129,500 in vehicle taxes that went toward fire protection in the county last year, Merriwether residents paid $60,300 but got the benefit of just $9,950 or 7.7% of what they paid.
"I know it was being hidden," Moody said of the funding mechanism that's been in place for 15 years. "A lot of people don't have (any) idea what's going on."
Moody was elected to Edgefield County Council last year.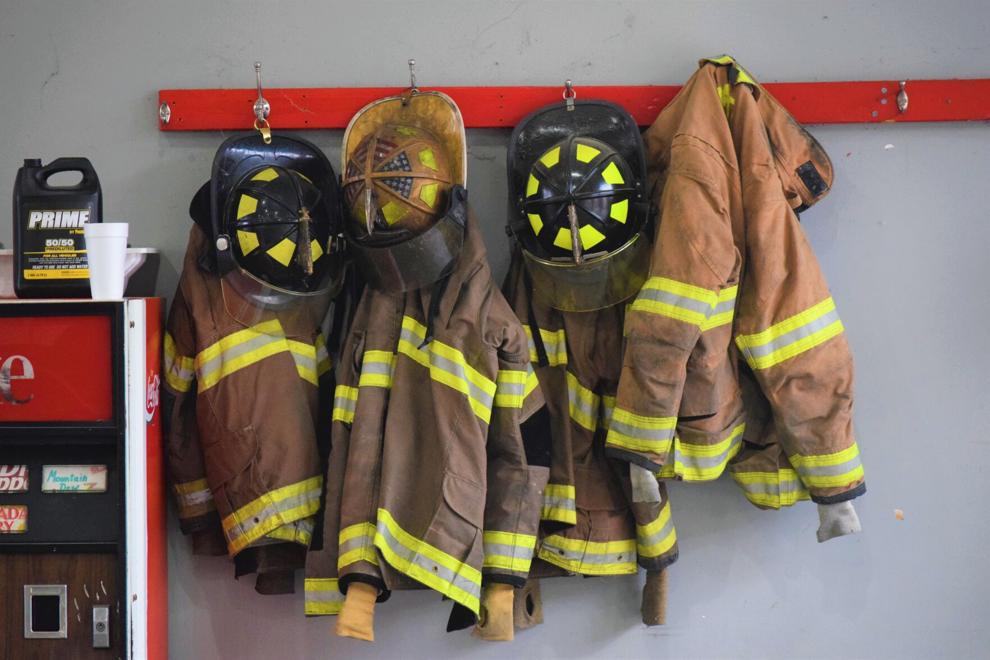 Three proposals to alter the calculus were introduced to the Edgefield County fire board in January. At that time, the departments had all shown themselves amenable to amending the contract even though five of them – all but Merriwether and Northside – would lose funding under any of the proposals.
But in February, when it came time for voting on the proposals, Johnston Fire Department voted against all of them, saying it couldn't accept any loss of funding. It takes all seven departments' sanction to make any contractual change.
The contract among Edgefield County's fire departments has defined how the departments are funded since a 2007 amendment established both a minimum annual funding requirement and a redistribution of Merriwether's vehicle taxes.
The contract stipulates that vehicle taxes collected for fire protection first be distributed to any department not able to reach a minimum funding level with its own property and vehicle taxes. This minimum is set at $45,000.
After this minimum is met, the remaining vehicle taxes, according to the contract, are distributed to the individual departments in percentages that match where the taxes are generated, "except that the calculated amount for Merriwether shall be disbursed equally among the other six (6) departments."
What this means is that all of the departments, except Merriwether, retain all taxes collected in their district – and are also given an added share from Merriwether's pot.
Ten mills of "the $2,000 on your new Yukon is going somewhere else. It's not protecting you, as a citizen of Merriwether," said Commissioner James Simpson.
Moody said he believes the arrangement, which was signed by all departments at the time, "got thrown under the covers" until now and that it may have been added to the contract as a concession to the rest of the county when Merriwether began experiencing more rapid growth.
"We're not really sure how many people that live in Merriwether district are aware of what goes on," he said. "2007 to '23, things have changed. But the contract never was changed."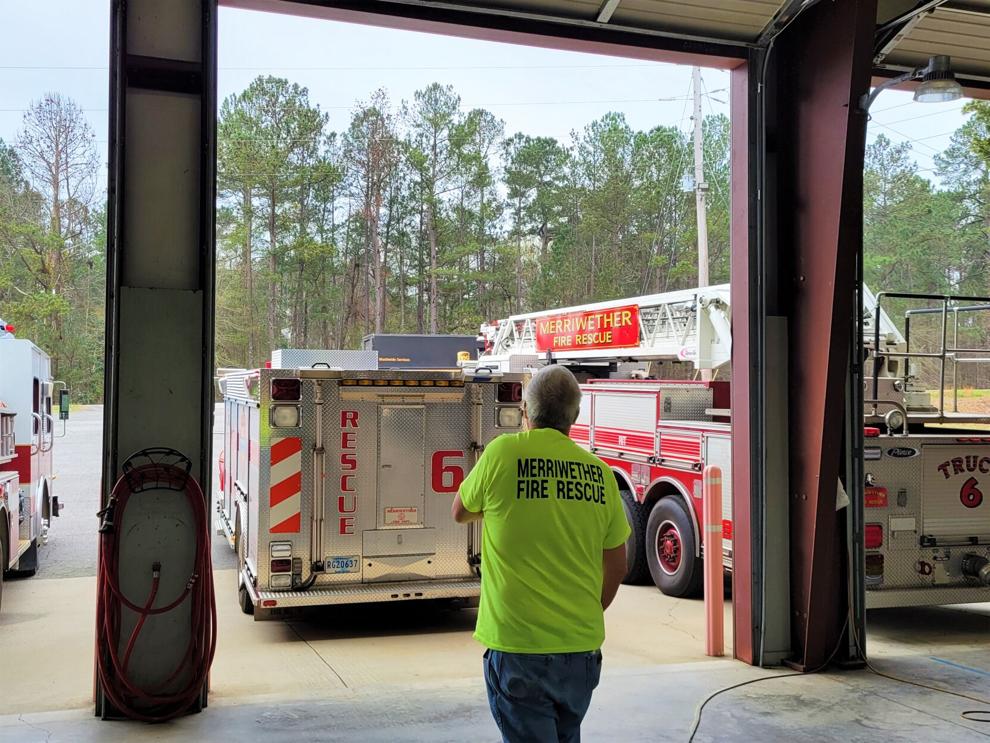 The three proposals voted on last month would have returned varying amounts of tax money to Merriwether: all $51,351 under one proposal; and $40,000 and $30,000 under the other two.
Five departments favored amending the contract such that Merriwether would be refunded all of its money, including the portion it gave to Northside to help that department meet the minimum funding requirement. Under this proposal, the county would then pull from its general fund to cover the $21,351 shortfall at Northside.
One department voted for Merriwether to still fund the shortfall at Northside but also be returned the $30,000 it lost to the other departments in the redistribution.
A third proposal, rejected by all departments, had the shortfall at Northside covered almost 50/50 by Merriwether and the county general fund. Merriwether would have been refunded $10,000 of the $21,351 it gave to Northside as well as refunded the $30,000 distributed among the other departments.
"Once you fill your pot up, why should Merriwether keep putting more money in that pot," said Councilman Moody. "The money needs to stay where it's generated once everybody gets their minimum."
Asked why Johnston didn't agree to any of the proposals, Johnston Mayor Thomas Holmes said it was a matter of the department losing funding that it would never get back.
"We were going to be losing some money, and we didn't think we could accept that. That's basically all it was," he said, adding, "once you lose it, you don't get it back."
If the contract were amended with any of the proposals brought forth this year, the five departments that would lose funding would lose between 6% and 12% of their 2022 revenues but would still meet that $45,000 minimum funding requirement.
Johnston, Westside and Trenton departments would give up the largest proportions of their annual revenues, these departments losing between 10.5% and 12% in funding. County Line and Edgefield departments would lose, respectively, 6% and 7% of their funding.
Though Northside receives the most from Merriwether, it would not lose funding under any of the three proposals due to its inability to meet the minimum funding level required by the contract – the department would still receive outside help to fill the funding gap, but the source of that help would potentially change, depending on which proposal were adopted.
Northside is unlikely to ever make that $45,000 minimum because of its sparse population, officials say. The department is nearly half funded by Merriwether tax dollars; Northside's own tax dollars gave it just $21,910 for fire protection last year.
By comparison, the Johnston department saw $50,276 in combined property and vehicle tax revenue. Westside got $52,631 and Trenton received $57,544.
Edgefield Fire Department was allocated $85,610 last year; County Line saw $98,129.
These figures include the $6,000 that each department received from Merriwether. Merriwether received $305,762 in combined property and vehicle taxes last year after the redistribution.
Edgefield county officials said earlier this year that all of the departments need more people, more training and more equipment. But the region most likely to require the bulk of this in the coming years is that section of the county that's having money taken away from it: Merriwether.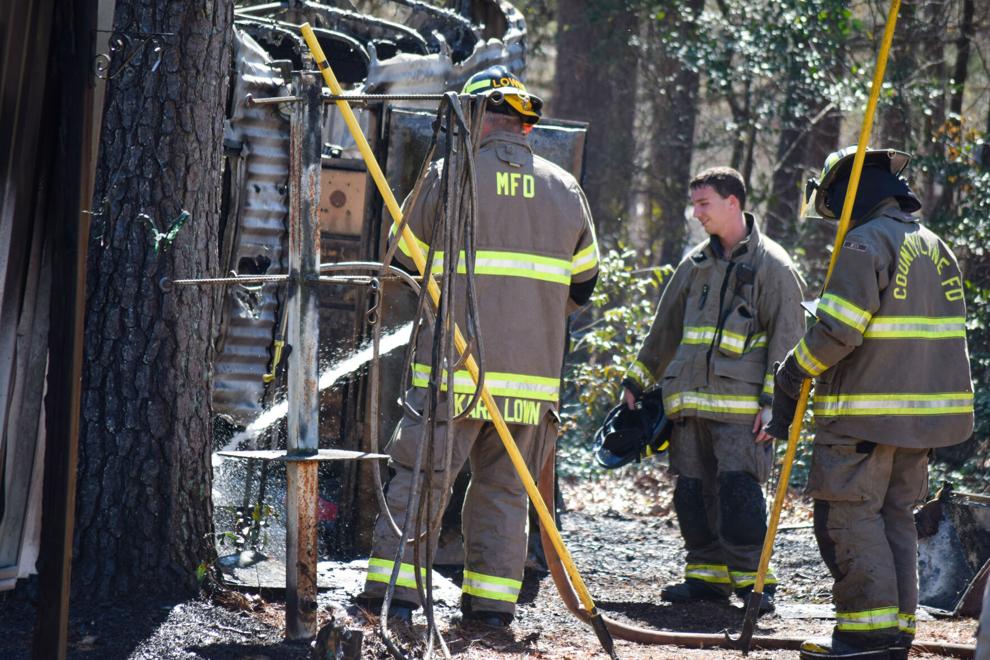 Already, the department is responding to more fire calls than the six other departments combined, having answered 229 such calls last year to the others' 217.
Merriwether has experienced tremendous growth in the past decade, and the past 5 years especially have been a construction boom.
Construction value of all residential projects – including new builds, renovations and additions – in Edgefield County between 2016 and 2021 was just over $264 million, and 47% of that was in Merriwether.
Last year, 119 of the 201 construction projects in Edgefield County – and representing $38 million in new construction value – were going up in Merriwether.
The department's 45 volunteers run calls from four stations; Merriwether is the only department in the county to also staff a fulltime, paid firefighter.
Its equipment, too, has aided other departments.
The only one outfitted with a fire boat, it's Merriwether who responds to swift water rescue. It was also Merriwether's people who went to Johnston last year to assist in recovery of a dead body from a manhole because "no one else had the equipment for such recovery," said Moody.
Merriwether's personnel re-engineered a motorcycle to make it fit for responding to calls throughout the Forks Area Trail System.
The more than $50,000 a year that leaves Merriwether is money that Chief Joey Smith and commissioners Hurt and Simpson say could go toward apparatus maintenance, insurance costs and other department needs.
"The money is there for us to operate and continue to do what we do. The additional money would help us do that better," said Hurt.
Already, the department does multiple fundraisers every year. "They're not just sitting back, waiting on the taxpayers' dollars. They're going out and doing stuff for themselves to generate extra income to have enough to satisfy the needs of Merriwether," said Moody.
"We're trying, and we do all we can do," added Simpson. "But when the money runs out, the fuel costs go up, how can we continue to [operate]?"