More than 100 Fort Gordon soldiers were in North Augusta on Thursday night when American Legion Post 71 and the Riverfront Marines put on Christmas dinner.
It was meant to be a feast for 60, but the guest list soon grew to 90 ... and then 100. One hundred and one soldiers marched into the Legion just after 6:30 on Dec. 29.
"We weren't going to tell them 'no'" said a smiling Linda Roach, commandant for North Augusta's Riverfront Marines. Roach spent a day at Sam's Club, pushing buggies bursting with bread rolls and turkeys and all the fixings – and found many folks in the aisles wanting to help her out with the bill when they learned what she was buying it all for.
Four local churches got involved, and military nonprofits got word to the soldiers that there'd be a hot plate for them. Their only task? "They just need to eat!" said Roach.
"Soldiers love to eat," said First Sgt. Karyl Holliday. Holliday is one of the cadre of NCOs who gave up the opportunity for leave to instead take care of his soldiers this season.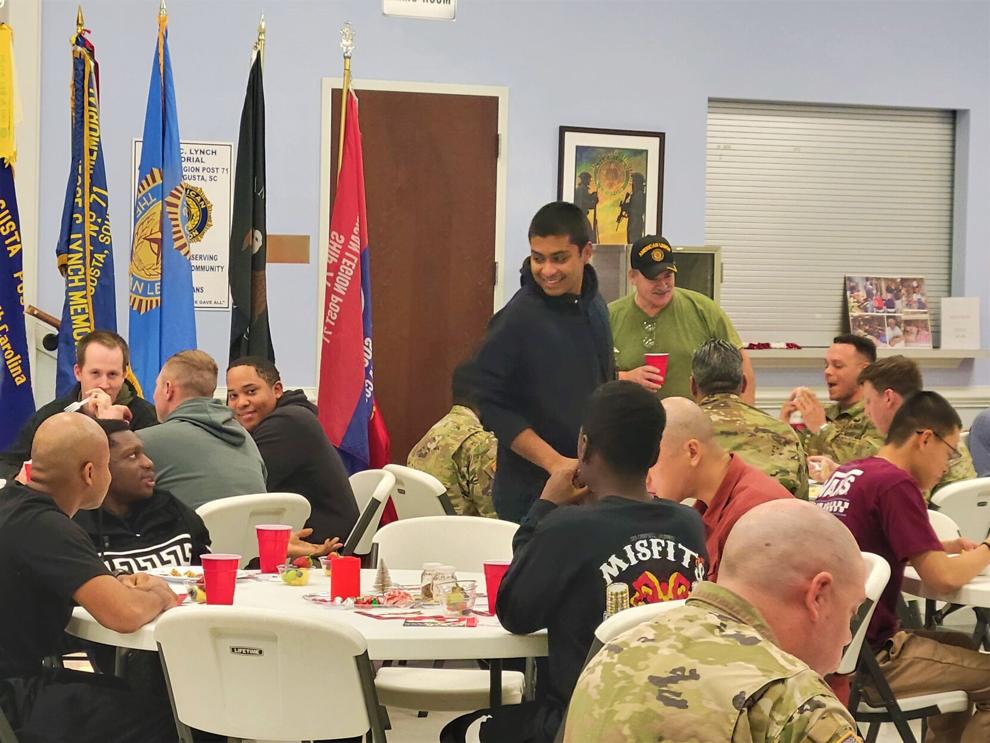 "For them, right, this actually might be the first warm Christmas they've had," he said. Having spent three years in recruiting, "I've learned that not everybody in this room came from a warm home that celebrates Christmas or even has the capability of having a huge meal like this."
Capt. Humberta Ulloa, company commander, agreed. "For some, it's the first time they get to experience this type of camaraderie and family. When you have this kind of outpouring from the community, and they really bring you in and they treat you just like a son or a daughter, it definitely shows you that you're part of something larger."
Ulloa, who grew up in Miami with a Cuban background, remembers Christmas being a dayslong celebration. Christmas Eve was always Buena Noche, and Epiphany was Three Kings Day.
When he joined the Marines, "I lost that," he said. But he learned, too, the different traditions of those who served with him – in the Marines and, now, in the Army.
"Family is all around you," Holliday said. "Family is the people that you meet. Family is the ones that want to take care of you. They may not necessarily be your actual family – they might just be a group of retirees that want to cook for you."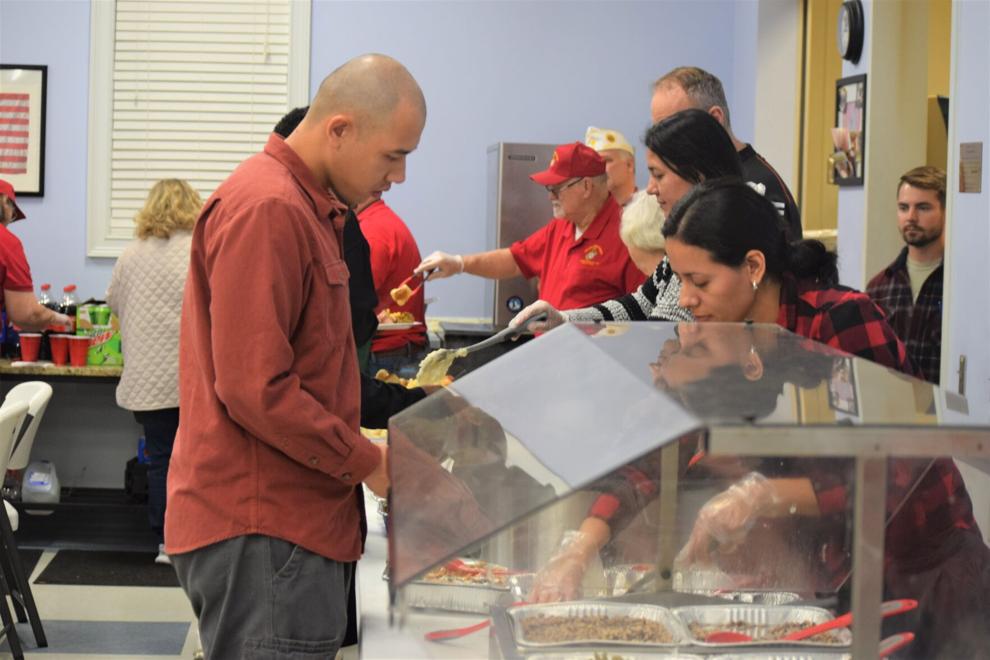 Bobby Snider, a Legionnaire with Post 71, said he remembered bringing some of his Army buddies home to mom's for Christmas, and mom gave them that family treatment.
The Riverfront Marines' Roach addressed the soldiers Thursday night: "There's a lot of folks that are able to serve and don't; there are a lot of folks that would like to and can't. We're just very thankful that you chose to serve your country."
And 101 soldiers gave the Army seal of approval: "Hooah!"