Since we began recognizing outstanding community members starting in 2014, this feature has driven to the heart of what makes North Charleston incredible. It's the diverse, talented people who call the city home or invest themselves in this community through their jobs and volunteer efforts.
Our 20 to Know class for 2016 is no different. In their ranks, you'll meet small business owners specializing in sports gear and yoga poses, regional and city workers driving economic development, nonprofit leaders connecting locals to resources from music to housing, and the police chief and the activist both striving for equality. Nominated by their employees, friends, family and coworkers this summer, these 20 honorees were selected by a committee at The Post and Courier to represent North Charleston this year.
Their talents and determination are humbling. We hope you are inspired by their compelling work in North Charleston and beyond.
Hollie Ancrum
PTA president, Charleston County School District 9
Parents will do just about anything for their kids and Hollie Ancrum is no exception. Six years ago she began volunteering at her daughters' school, but due to her heart for serving and leadership abilities, she began taking on larger roles. Ancrum was elected to serve as Charleston County School District 9 PTA president, a seemingly full-time volunteer position, on top of being a pre-kindergarten teacher at North Charleston's Dunston Primary School.
Born and raised in North Charleston, Ancrum understands the important role that communities play in shaping future generations. By working together, families, teachers and the community can help students achieve success. The PTA saw a 30 percent increase in participation and logged more than 100,000 hours of volunteer service under her leadership in 2015. She was recognized at the state level as District President of the Year for South Carolina. Numbers and accolades aside, Ancrum said her favorite part about her role with the PTA is "having a front-row seat to watching children learn and grow."
Ancrum is also a Girl Scout leader, member of Alpha Kappa Sorority, Inc., and an active member of St. Matthew AME Church, in addition to volunteering for several local non-profit organizations.
Ashley McGee
Christy Boudolf
Vice president of marketing & communications, Trident United Way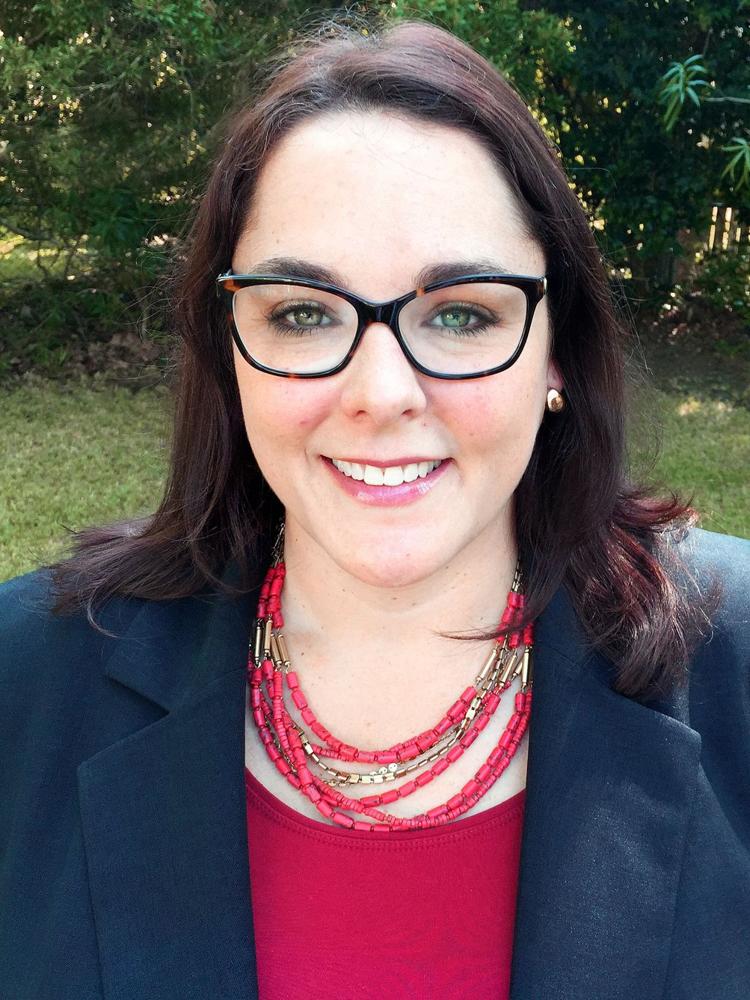 A Charleston resident and member of Piggly Wiggly's marketing team for years, Christy Boudolf was no stranger to the accomplishments of Trident United Way. In 2015, she jumped at the opportunity to become the North Charleston-based nonprofit's communications leader.
"It's been a great evolution and step in my career and I couldn't ask for a better organization to be a representative of and spokesperson for," she said of the transition.
Boudolf's role is to spread the word of United Way's mission, connecting volunteers and resources to the largest issues in our community: health, education and financial stability.
The mother of two is particularly proud of last year's post-flood campaign. In a matter of four days, she helped TUW raise more than $365,000 for victims.
She describes her entire career as rewarding, and can't wait to embark on Trident United Way's new campaign season, which has a brand-new message: "Everyone has the power and choice to be a changemaker."
Boudolf encourages everyone in the community to volunteer, especially on Giving Day on Nov. 18, donate or take a stand and advocate on behalf of an issue. "It's been really fun to see (our team's marketing efforts) inspire people," Boudolf beamed.
Teri Errico Griffis
Ed Bryant
President, North Charleston Branch of the NAACP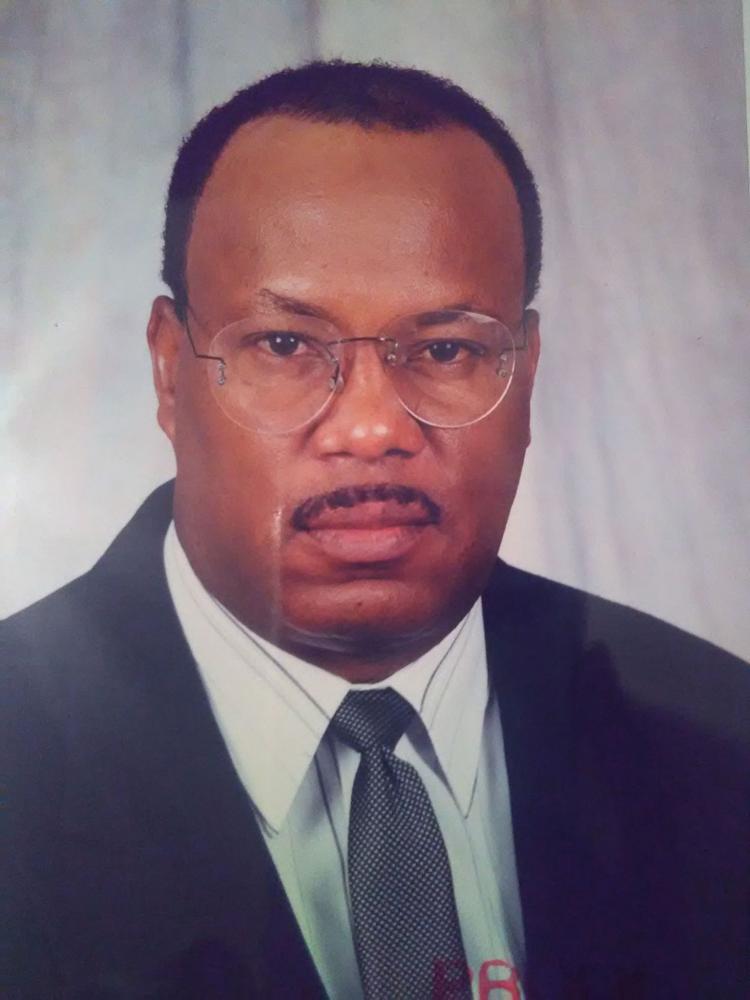 Ed Bryant has been, over the course of his life, an advocate for civil rights, a mentor, a counselor, a paralegal, a federal civil servant and a member of the military. Most recently, as president of the NAACP in North Charleston, he has fought for justice for minorities.
The fire was lit early in Bryant's life in segregated Louisiana. His family owned property and his father instilled in him the importance of being self-reliant but also of helping others.
This term of his presidency at the NAACP has coincided with devastating and historic events. The Mother Emanuel murders; the shooting by a North Charleston police officer of an unarmed black man; and the removal of the Confederate flag from the Statehouse grounds have all refocused attention on racial issues.
Bryant has clashed with city officials and North Charleston police in the wake of those incidents, but he loves his adopted hometown, the place where he raised three children.
He thinks the city has great potential but can't fully realize it unless minority citizens are fairly treated and better represented on the police force and in education.
"The old antebellum way of doing business has got to change," he said.
­Barry Waldman
Reggie Burgess
Assistant Chief of Police, North Charleston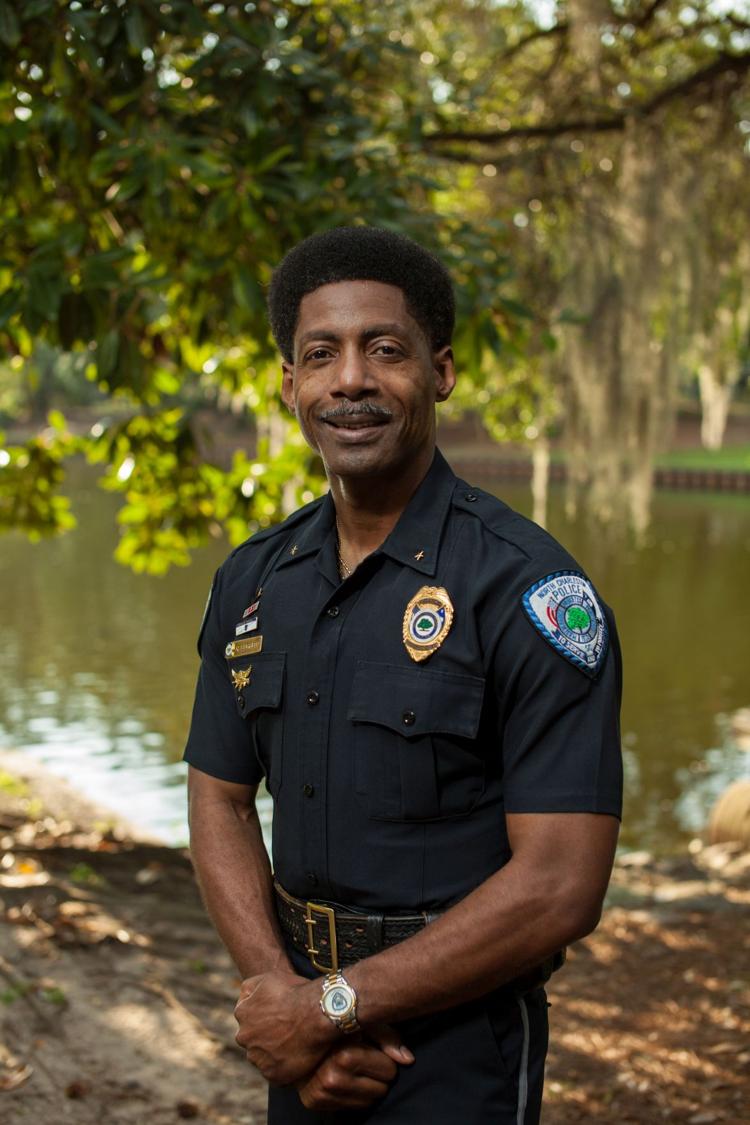 On paper, an assistant police chief supervises officers, oversees daily operations, manages HR, juggles budgets. For North Charleston's Assistant Chief of Police Reggie Burgess, the job gets a bit more personal. "I know the people that reside in these neighborhoods," says the lifelong North Charleston resident, who has called Union Heights, Horizon Village and Liberty Hill home. "My intention as a cop is to help people who really need it, whether they have issues with or questions about the law, are victims who can't look out for themselves, or need to get back on their feet."
"Reggie chose law enforcement because he respects the rights that every citizen is afforded," remarked the department's Public Information Officer Spencer Pryor.
A talented athlete, Burgess also heads several Cops Athletic Program initiatives, including baseball, basketball and powder-puff football leagues. He stays active with Royal Missionary Baptist Church and volunteers deejay services to community-minded events. But perhaps his greatest contribution is speaking to church, school and civic youth groups about his experience navigating the city for 51 years. "I talk about being accountable as a young male, especially a black male, to not only yourself but your community." Burgess openly shares his journey from a struggling African-American boy making poor decisions to an All-American college football player to a dedicated husband, proud father and 27-year veteran of the force. Because for this sincere public servant, making a change isn't about giving back but coming back. "I believe my biggest impact is when citizens hear my story and see that I succeeded."
Lauren Johnson
Eileen Chepenik
Executive director, Trident Literacy Association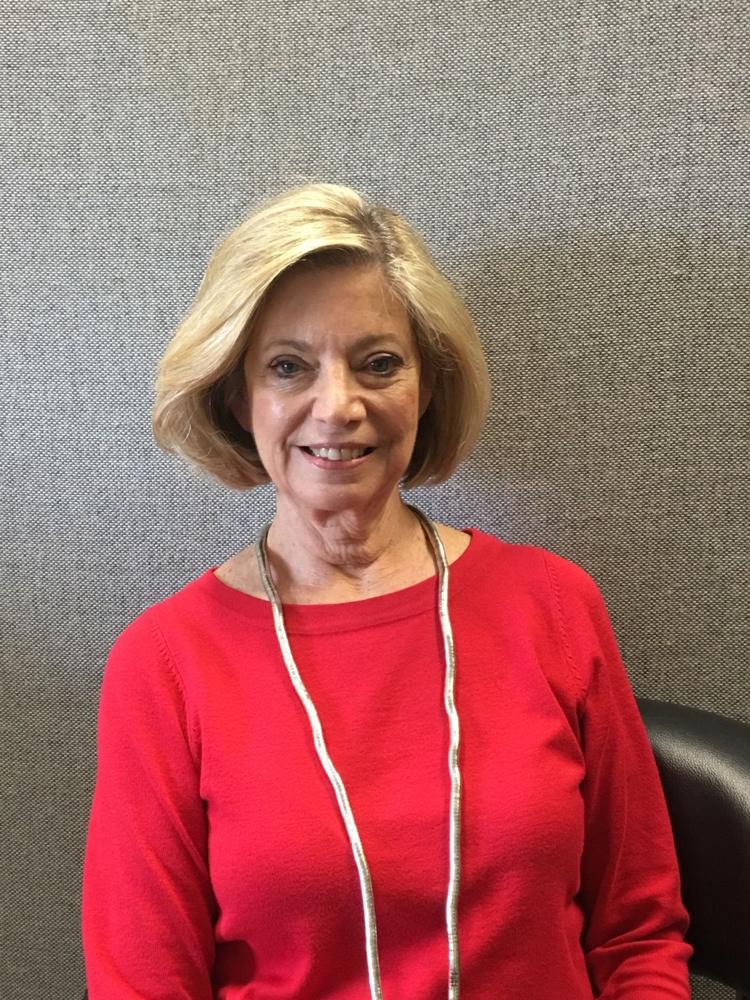 In 2010, a National Institutes of Health study asserted that "a mother's reading skill is the greatest determinant of her children's future academic success."
Spurred by that understanding, Trident Literacy Association Executive Director Eileen Chepenik focuses her daily energy on rewriting the stories of thousands of residents and their families.
"By bolstering the literacy of adults, Trident Literacy is changing the face of our children's educational future," she wrote in a recent letter to The Post and Courier.
During her 13-year tenure, Chepenik has helped triple the Trident Literacy Association budget, facilitated the establishment and expansion of service locations, grown programs to increase TLA's number of General Educational Development tests (GED) and Work Key certificate recipients, and arranged instruction for several immigrants to pass the citizenship test.
In the past year alone, her dedication has helped achieve happy endings for more than 1,000 area adults, many of whom had dropped out of high school in the face of abuse, family tragedy or academic struggles.
"We have students in their 20s, 30s, and 40s who are able to turn their lives around, set an example for their children, get better jobs and reverse the cycle of poverty and illiteracy," said Chepenik, who is also actively involved in the local Jewish community. "Our purpose is making the world a better place for people in the future, not just ourselves in the now."
Lauren Johnson
James Craig
Co-founder, Striped Pig Distillery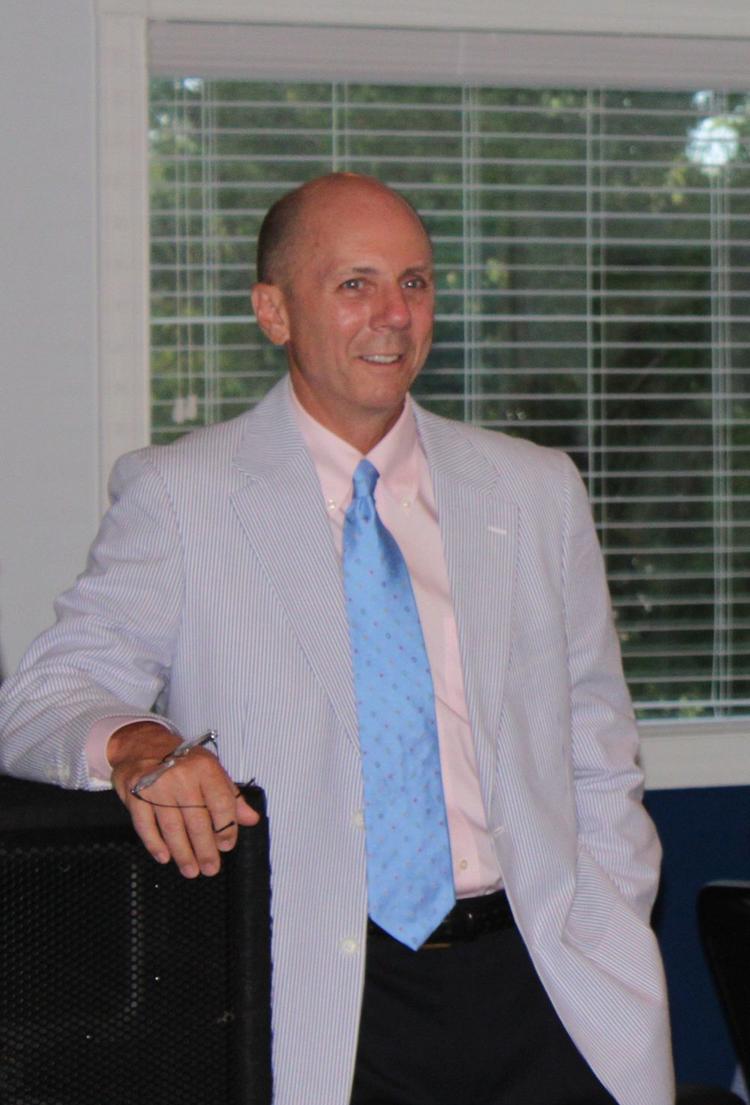 James Craig is a jack-of-all-trades, but, in his case, he's also a master of quite a few.
After retiring from a career in respiratory care and home medical equipment sales, Craig found himself looking for his next adventure. After his wife shot down his idea of opening a liquor store, he stumbled upon the next best thing: a group of guys with the dream of opening Charleston's first micro-distillery since Prohibition.
Drawing on his more than 30 years of sales and operations experience, Craig is a co-founder of Striped Pig Distillery, which opened its doors in North Charleston in 2013.
His primary responsibilities include financial management and production. Though one would assume working in this industry means he throws back his fair share of spirits, he says he rarely drinks in his old age.
"When you have to wake up and run a business, you always need to be on your A-game," he said.
When he does imbibe, his drink of choice is the company's spiced rum for its "complex flavor and unique combination."
Originally from Chester, South Carolina, Craig has lived in the Lowcountry for more than 40 years. His other hobbies include beekeeping, participating in historical re-enactments and building replica cannons.
Ashley McGee
Tacy Edwards
Executive Director, North Charleston POPS!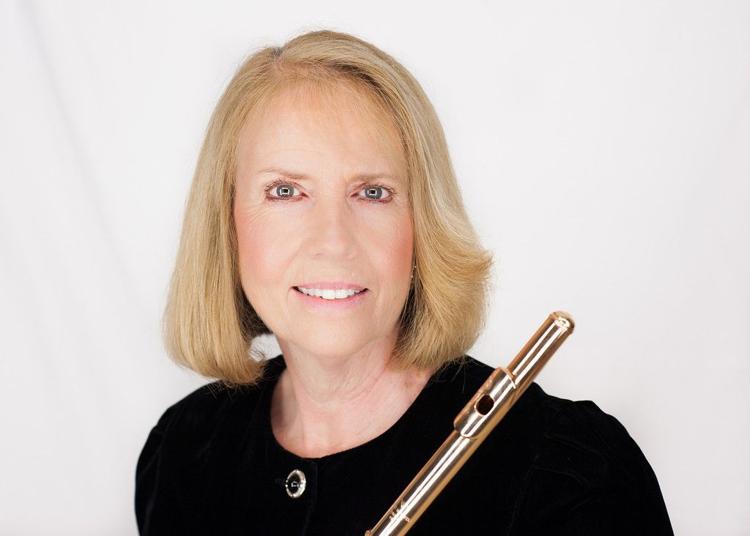 The daughter of two musicians, music runs in Tacy Edwards' veins. For much of her life, Edwards has played in various orchestras around the country, including the Kentucky Symphony Orchestra, Hilton Head Symphony Orchestra and Charleston Symphony Orchestra.
The piccoloist and Grammy-nominated flutist is also the co-founder of North Charleston POPS! The accidental product of a spur-of-the-moment announcement at the city of North Charleston's 40th anniversary press conference, POPS! is the city's professional orchestra and is entering its fifth season.
As the organization's executive director, a volunteer position, Edwards' responsibilities include fundraising, payroll, booking musicians and marketing.
"I have a unique ability to empower people to accomplish things they didn't even think they were capable of," she said. This combined with the ability to quickly learn new tasks has been instrumental to POPS! success.
"Music can change lives," said Edwards.
POPS! purpose is much more than providing entertainment. A large part of their mission is giving back to the children in the community. To date the organization has donated more than 100 musical instruments to local elementary schools.
"Having grown up poor, music opened the door to possibilities I would've never imagined," Edwards said. "I'm excited to see how it changes the lives of children in the North Charleston community, too."
Ashley McGee
Luke Flood
Owner, The Fan Zone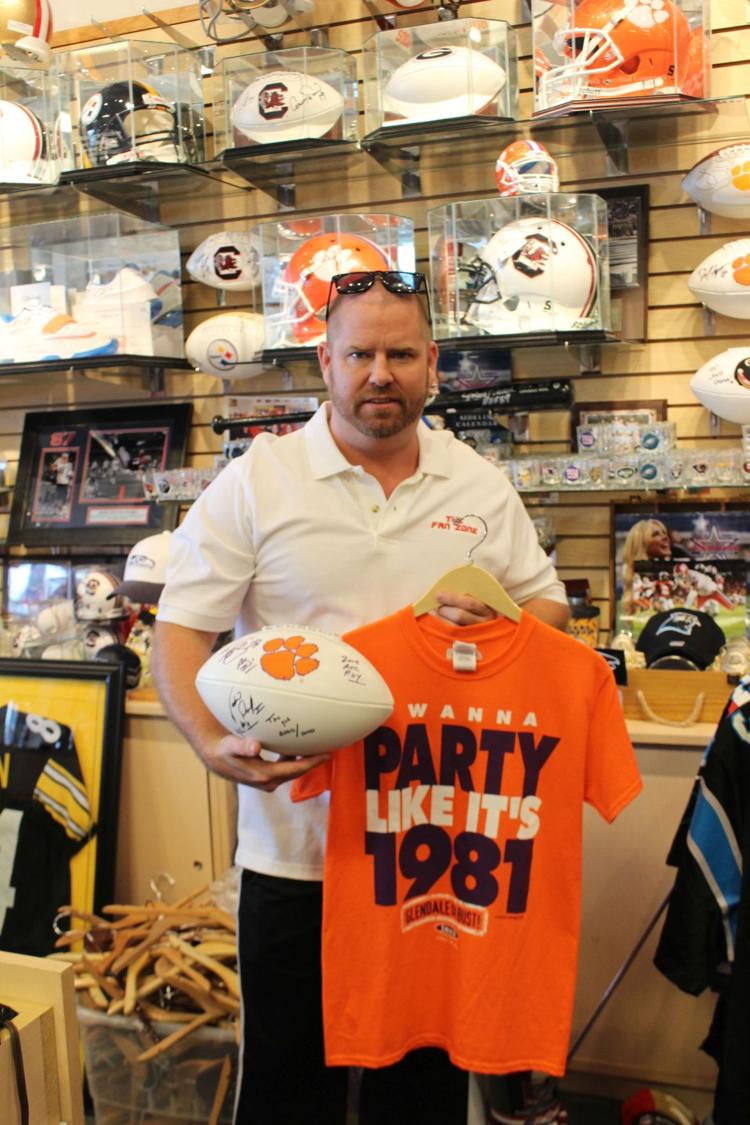 "As a small business owner, I share Mayor (Keith) Summey's vision to create growth through well-paying jobs and giving back," said Luke Flood, owner of The Fan Zone sports superstore on International Boulevard.
And though Flood's team averages only a dozen or so employees depending on the season, the business owner's practice of paying more than minimum wage goes a long way toward building community spirit. But his winning leadership strategies don't stop there.
The 44-year-old University of South Carolina graduate has also been instrumental in bringing local sports personalities such as Connor Shaw, Mike Davis and Tajh Boyd to the city for in-store signings.
"When young fans see these players on television, they seem make believe," Flood said. "There's a wow factor when you see kids making a connection with their heroes. It sends the message that hard work can bring success."
Since purchasing The Fan Zone four years ago, Flood has become a dedicated supporter of South Carolina native Roddy White's Keep the Faith Foundation, a nonprofit that offers mentoring, funding and enrichment for underprivileged youth.
In addition, this business captain provides financial support to Ellington Elite Youth Football Camp, a kids free football clinic founded by Berkeley High players-turned-NFL stars Bruce Ellington and Andre Ellington.
And The Fan Zone earns extra points by sponsoring a North Charleston youth baseball team, helping provide signage for the city's Wescott Park and regularly donating prizes for charitable causes.
Lauren Johnson
Rev. Wendy Hudson-Jacoby
Reverend, North Charleston United Methodist Church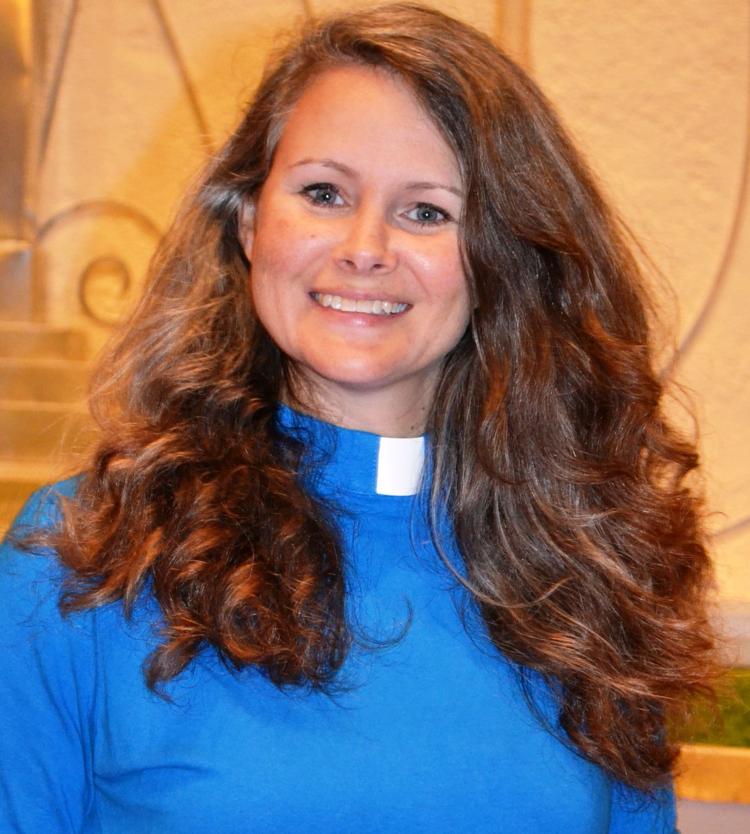 Folks at the Orange Spot Coffeehouse consider her the "Park Circle Pastor."
Behind the pulpit at North Charleston United Methodist Church, she's officially the Rev. Wendy Hudson-Jacoby. But most simply know her as "Pastor Wendy."
This passionate leader embraces the chance to serve her church and her community, "whatever the needs for that season might be."
Some days find her visiting the sick or consoling the grief-stricken; others have her hosting tailgates for North Charleston High School and setting up booths at farmers markets and festivals.
"From area food banks, local restaurants, and community events, Wendy can be found at the front organizing residents, ensuring their voices are heard, and seeing change through until the end," said friend and congregant Christopher Logue.
"Though North Charleston certainly has struggles — racial justice, income equality, fair education for all — our neighborhood has so much potential and strength," Hudson-Jacoby reflected. "And there's beauty when we come together."
Inspired by her family's long legacy in public service, this wife and mother of three has led community prayer vigils, opened church shelters in response to fire and flood, and assisted those who can't pay utilities or rent.
She finds fulfillment in providing a listening ear and spiritual guidance to those in her congregation and those who have never stepped foot in a church. "Such moments offer the opportunity to meet people in their most difficult times and offer comfort, peace, and grace."
Lauren Johnson
Sherryl James
Branch Manager, Cooper River Memorial Library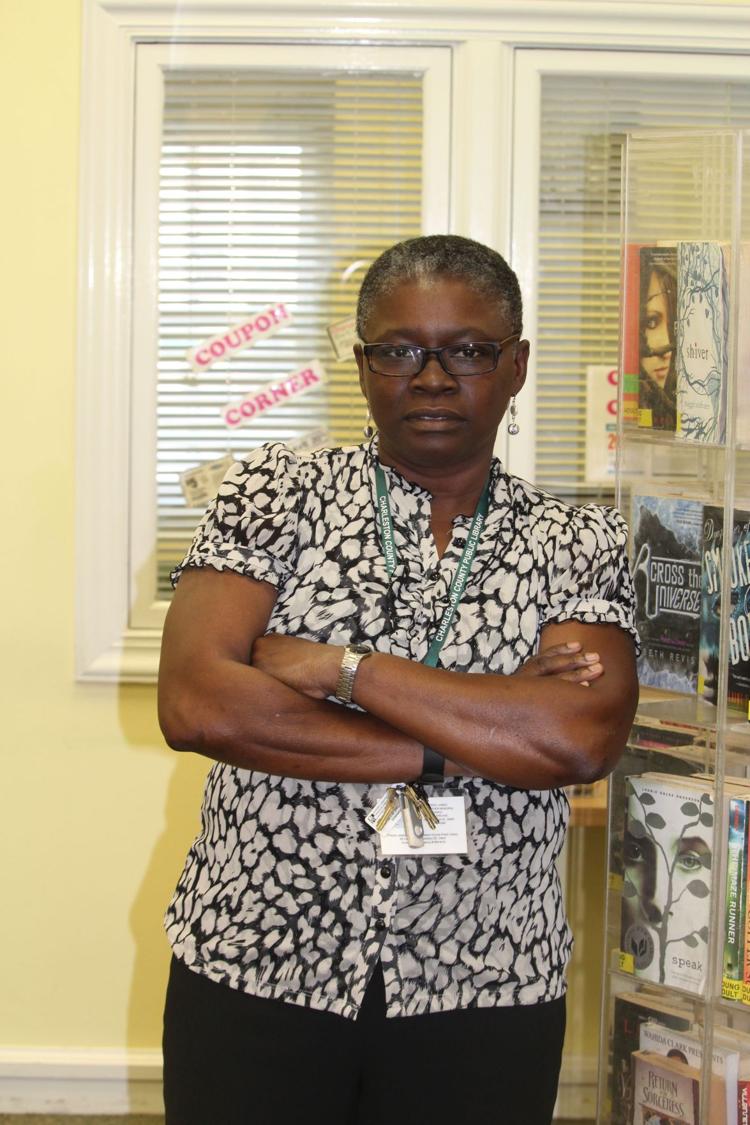 Sherryl James is extraordinary to talk to. A retired Signal Corps captain turned branch manager at the Cooper River Memorial Library, she has transformed the local library into a beacon for the North Charleston community. Her love of teaching combined with her military computer work led the Mount Pleasant native and mother of two collegiate daughters to earn a library science degree.
"I love teaching, interacting with others and imparting knowledge," she says, especially through her Book-A-Librarian program.
Through the program, library visitors can set up 45-minute appointments with a staff member to get help with everything from setting up an email account to formatting a resume or completing an online job application.
Whether it's showing a community member how to use a computer or helping another write a resume, James is one of the library system's most hands-on managers.
"I don't tell my staff to do anything I wouldn't do," she said. "I love being on the circulation desk, reading at story time or even picking up the paper out front and cleaning up the yard."
Her clean-up work has made a genuine difference. The library has been beautified with plants and artwork, improvements often made out of James' pocket due to the library's limited budget.
"When people come into a clean environment, their entire attitude changes," James explained, adding she has a no-nonsense policy for people who do not respect the building. She takes pride in the library because "the community deserves it."
Teri Errico Griffis
Jenna Johnson
Marketing & Development Director, Origin SC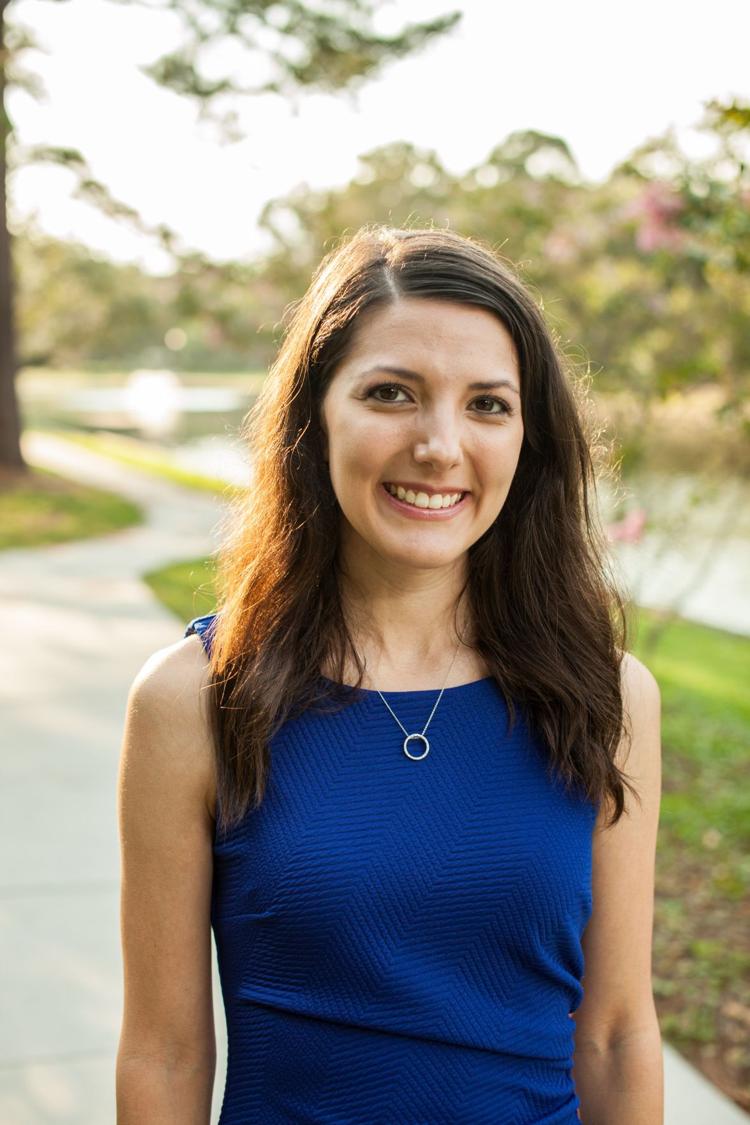 A Clemson University graduate, Jenna Johnson has worked with marketing firms, chambers of commerce, political camps and even planned events.
Wearing many hats prepared her perfectly for a job as marketing and development director with the nonprofit Origin SC, formerly Family Services.
The organization aims to provide advocacy, counseling and education for residents with an end goal of housing and financial stability.
"I love getting my hands wet in all of it, even the numbers," Johnson said of her role. "I look at it as, 'OK if we can raise more money for the organization, we can reach more people and become a sustainable organization for the next 128 years.' "
In the midst of managing the marketing campaigns, her organization's AmeriCorps volunteers and securing grants, Johnson and her husband are parents to 2-year-old Julia and their Yorkie, Brady.
Johnson also found time to co-found South Carolina's first Young Nonprofit Professional Network. The Lowcountry group launched in 2014 and achieved official recognition as a chapter of the national network in January.
"We saw a need for young nonprofit professionals in the area," Johnson said, noting the group already boasts nearly 150 enthusiastic members. "I enjoy doing it so much and I'm just so pleased that this dream we had come true!"
Teri Errico Griffis
Ryan Johnson
Economic Development and Public Relations Coordinator, City of North Charleston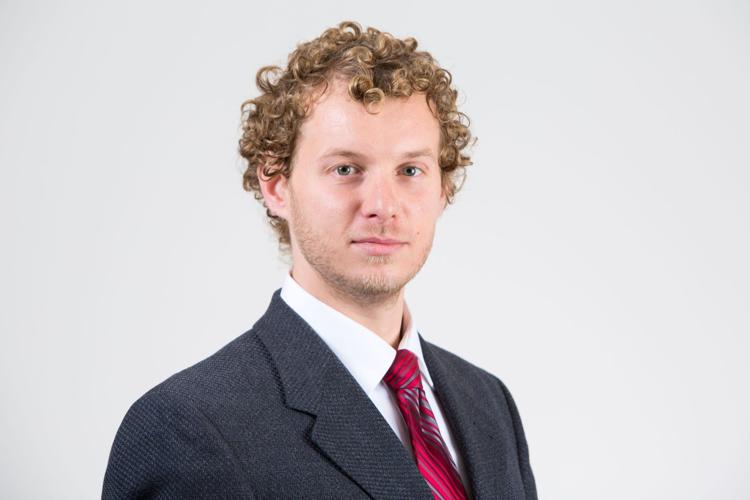 Ryan Johnson works behind the scenes to ensure that North Charleston gets seen. As economic development and public relations coordinator for the city, the dynamic 32-year-old acts as a one-man marketing firm, social media campaign, and business concierge service.
From assisting new and existing companies in obtaining permits and gaining regulatory change to providing input for master plans, his efforts make the city a more conducive place for businesses to do business.
"Ryan has played a pivotal role in reshaping the image of North Charleston from merely industrial to a sustainable, forward-thinking community that is ripe for business," said city councilman Bob King.
Over the past decade, Johnson has helped steer the city into the spotlight with recognitions such as the National League of Cities' Award for Municipal Excellence for Sustainable Urban Revitalization and recurring selection for KaBOOM!'s Playful City USA list.
An influential spokesman for North Charleston, Johnson leads other state municipalities in creating and publishing online content.
"Ten years ago, people didn't know that North Charleston was the third largest city in the state," said the Park Circle resident and North Charleston Breakfast Rotary Club vice president, who loves to tout the city's diversity and community-mindedness. "I work with an amazing team that makes sure people know what North Charleston is all about."
­Lauren Johnson
Hernan Pena Jr.
Vice president of engineering, Charleston County Aviation Authority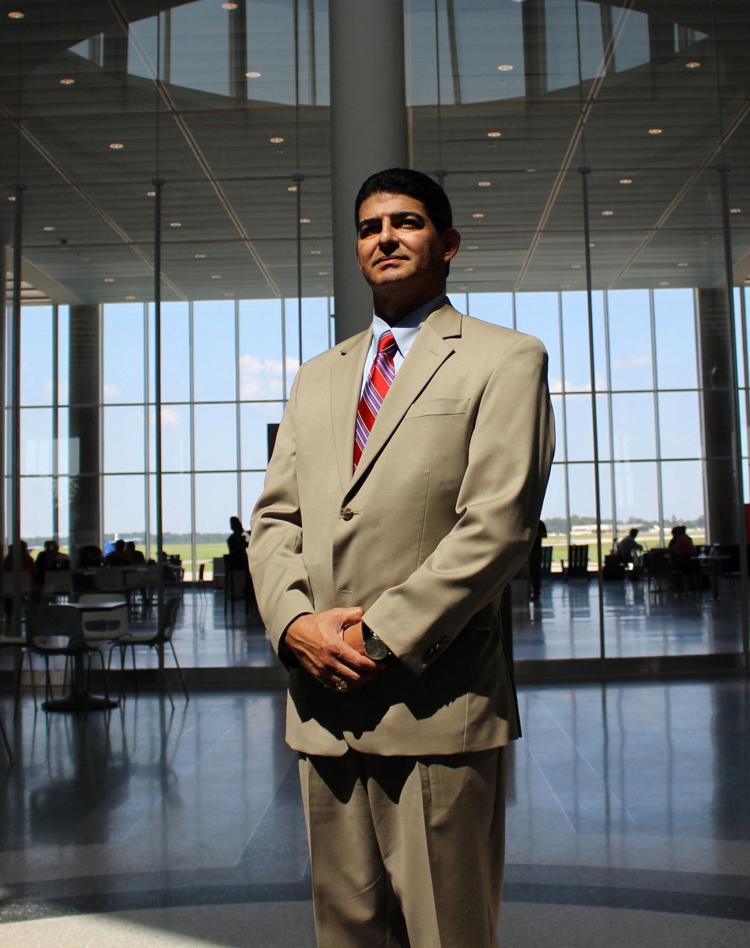 With a nearly 30-year career in public service, Hernan Pena Jr. was appointed as the vice president of engineering for the Charleston Aviation Authority, owner and operator of Charleston International Airport, earlier this year.
The Panama City native moved to the Lowcountry to attend The Citadel. Upon graduating with a bachelor's degree in electrical engineering, he decided to make Charleston his permanent home.
In his role as chairman of the Terminal Redevelopment and Improvement Project, Pena helped oversee the $200 million expansion and renovation of the airport.
He previously served as the director of traffic and transportation for the City of Charleston and on the Aviation Authority Board as the proxy for then-Charleston Mayor Joe Riley.
His current responsibilities include everything from overseeing the management of CCAA's capital improvement/infrastructure plans and conformance with FAA regulations to leases, contracts and airport concessions.
Having only been in his position for five months, he is already impressed with what his colleagues have been able to achieve. "During construction, they managed to maintain a fully functional and safe airport without missing a single flight," he said.
The husband and father of two has been witness to the city of North Charleston's impressive revitalization over the last three decades.
"It's been an honor to work in such a dynamic city," he said citing the city's educational and recreational amenities, and cultural diversity.
Ashley McGee
Lesley Rathbun
Certified nurse midwife, family nurse practitioner, owner/director, Charleston Birth Place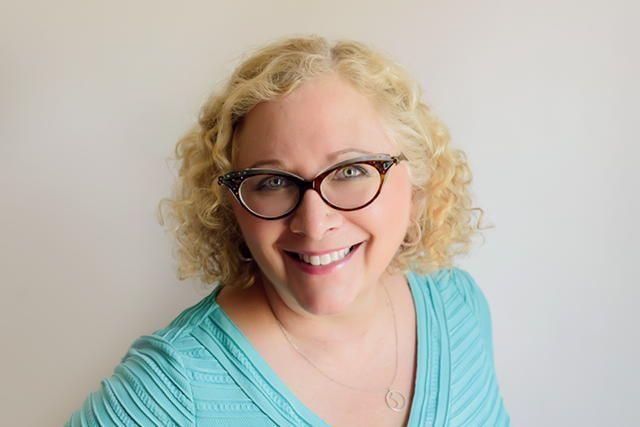 There is arguably nothing more personal and intimate than entrusting someone with the birth of your child. More than 2,000 women have put that trust in Charleston Birth Place. Founded by Lesley Rathbun in 2008, Charleston Birth Place is the Lowcountry's first and only birthing center.
A family nurse practitioner and certified nurse midwife, Rathbun by happenstance found herself working as a birth assistant at an Amish birth center when her husband's job relocated them to Ohio. Upon moving to the Lowcountry in 2004, she found herself living and working in a community that was seeking an alternative option to hospital and home deliveries.
"Women ultimately want personalized care and to feel supported in their decisions," Rathbun said. With five full-time nurse midwives on staff, Charleston Birth Place offers just that.
"We see women mostly from a two-hour radius of North Charleston," she said. "But, we've also drawn international interest." Women from China, South Korea and Africa have traveled to Charleston to deliver their babies.
An advocate for women and quality health care, Rathbun serves as the president of the American Association of Birth Centers. When she isn't helping other women plan their own families, Rathbun enjoys spending time with her own. She and her husband live in Mount Pleasant and are proud parents of two children.
Ashley McGee
Michael Saboe
Dean, Culinary Institute of Charleston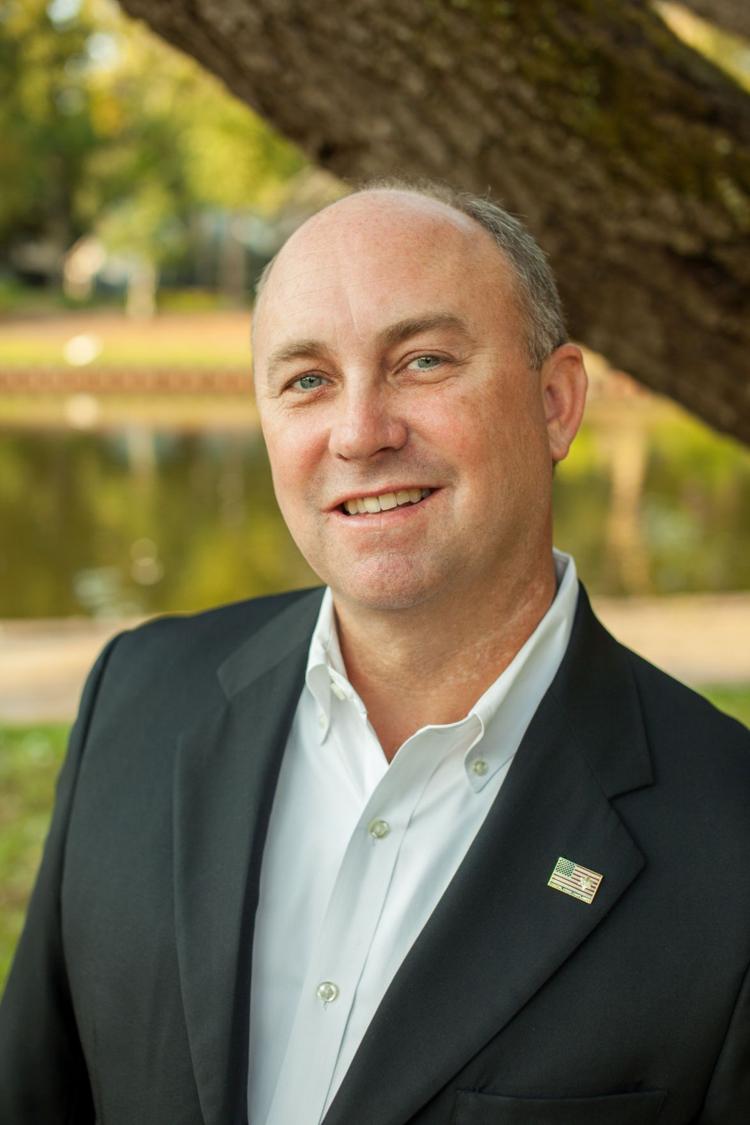 Michael Saboe has a long history of work in Lowcountry dining and hospitality, but as dean of the Culinary Institute of Charleston at Trident Technical College he may be serving the industry, and the entire community, in a much bigger way.
Saboe has managed Heron Park Grille on Kiawah and L'Attitude South in Mount Pleasant, owned Club Habana and the Tinder Box in Charleston and served numerous industry groups, including Charleston Restaurant Association, as president.
But in his educational role, he connects hundreds of graduates with area employers desperate for their culinary and management skills. They are helping feed the hospitality scene that has been an engine of local economic growth.
Saboe, for his part, fell into the restaurant business accidentally to make money for college, and stayed in it only because he couldn't get into law school. It's worked out well for him and Trident Tech, which now boasts a nationally admired culinary school with two public dining rooms, 12 kitchens and as many as 1,000 students, about five times the average for a community college.
For the culinary community, Saboe is a partner and resource, helping them solve their labor challenges. For him, being dean allows him to focus on the big picture and affords him time with family.
And maybe go out for a nice meal, prepared by a Trident Tech grad.
Barry Waldman
Darren Sheriff
"The Citrus Guy"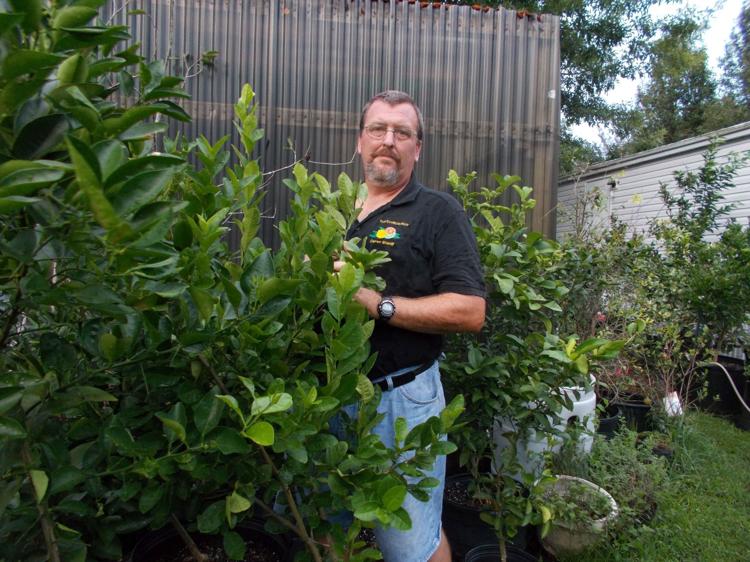 Darren Sheriff thinks of himself as a collector, much like someone who collects bottle caps. What he collects is citrus trees, as many as 119 of them at a time.
It all started when his wife cajoled him into buying a sad little calamondin plant (a hybrid between a mandarin and a kumquat) in need of TLC. He nursed it to health but caught the bug himself.
Growing plants comes naturally to "The Citrus Guy." He started gardening in New Jersey at age 6. A master gardener since 2007 and a certified professional nurseryman at Hidden Ponds Nursery, he manages to fit all that citrus, 215 camellias and dozens of other assorted greenery on a quarter-acre lot at his North Charleston home.
"I wouldn't necessarily marry one (plant), but they're a huge part of my life," he said.
Sheriff is a natural teacher and organizer, too. He started Fruitmania, an educational confab in Awendaw. He organized the North Charleston Plant Swap, now featuring 3,000 plants. He's president of the Coastal Carolina Camellia Society and more.
He's also got his neighbors growing plants, because if there's one thing that drives The Citrus Guy fruity, it's people ignorant of the natural world. "It scares me how many people don't know where their food comes from," he said.
Barry Waldman
George Sink
Attorney, Owner George Sink, P.A. Injury Lawyers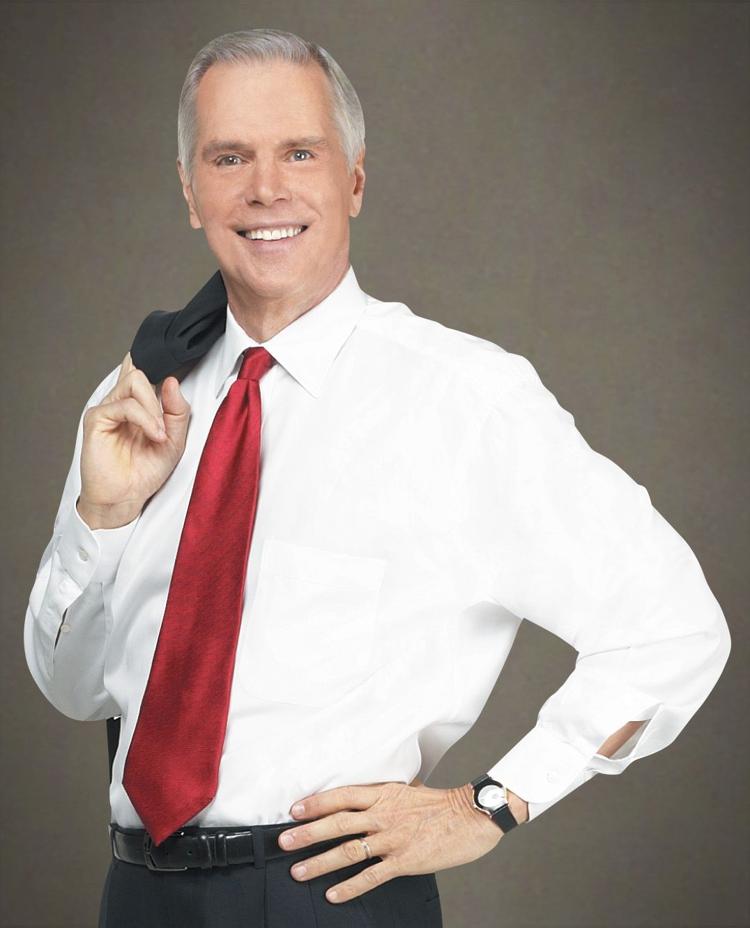 You probably think that George Sink is a successful personal injury lawyer with 10 offices and nearly 200 employees because of his ubiquitous TV ads. They've helped, for sure, but what really fuels his success is simpler.
George Sink really likes people.
He particularly likes helping them, and taking on the unpopular cause.
Born and raised in Detroit, Sink's status as a history teacher exempted him from the Vietnam War. Nonetheless, he enlisted in the Marines and served two tours, returning to attend law school on the GI Bill "to see if I could be the person I always wanted to be."
After three years in someone else's law office, he set out his shingle in North Charleston because it was central to the Lowcountry. He's grateful that the city has developed around him.
Over the course of 30 years, business has boomed. "You have to treat people like kings and queens," he said. "Then they send their friends and family to us."
It appears there will be a George Sink at the helm of the firm for many years. George Sink Jr. is poised to become the firm's 37th lawyer and eventually take the reins. George Sink Sr. is thrilled by the prospect.
"He's a remarkable person, a brilliant mind," he said.
Barry Waldman
Erica Taylor
Director for the Office of Strategy and Communication, Charleston County School District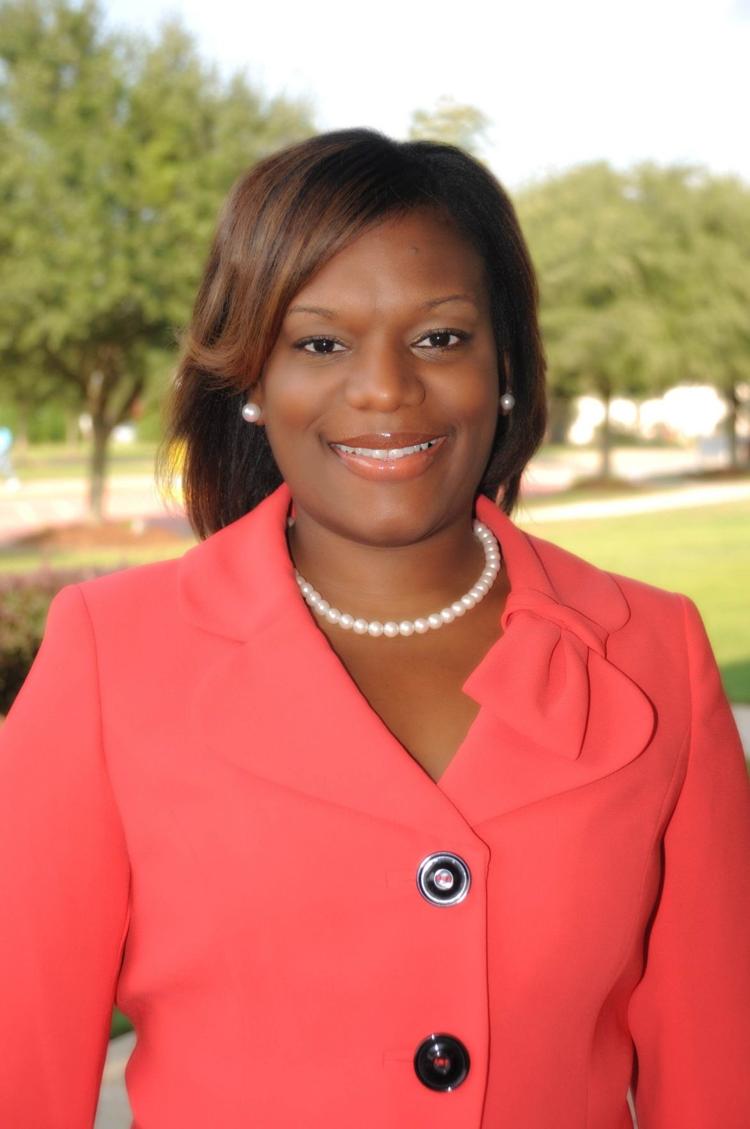 The behind-the-scenes crew isn't always recognized, and in Erica Taylor's case, she doesn't need to be. As communications chief for one of the South Carolina's largest school districts, the joy of Taylor's job is highlighting others' great work.
"I have the opportunity to work with great individuals to share all the wonderful things done by the principals, teachers, students and even their parents," the Ladson resident said.
Born in the Lowcountry and a graduate of Buist Academy, she married Capt. Nathaniel T. Taylor Jr. and is the mother of three, Trey, Jaxon and newborn Lacey.
For nine years, she served as the youngest director of university relations and marketing at her alma mater, South Carolina State University, where she had the opportunity to manage communications for the first 2008 Democratic Presidential candidate debate.
An opportunity with the Charleston Country School District called her back to Charleston four years ago. In her new role, she has created marketing plans, organized events and formed partnerships, all to better CCSD.
Her work has been humbling and validating, she says, adding, "If you're doing great work and I was able to help you do that great work, then I am satisfied."
Teri Errico Griffis
Jaclyn Vanderhoof
Owner, Yoga Den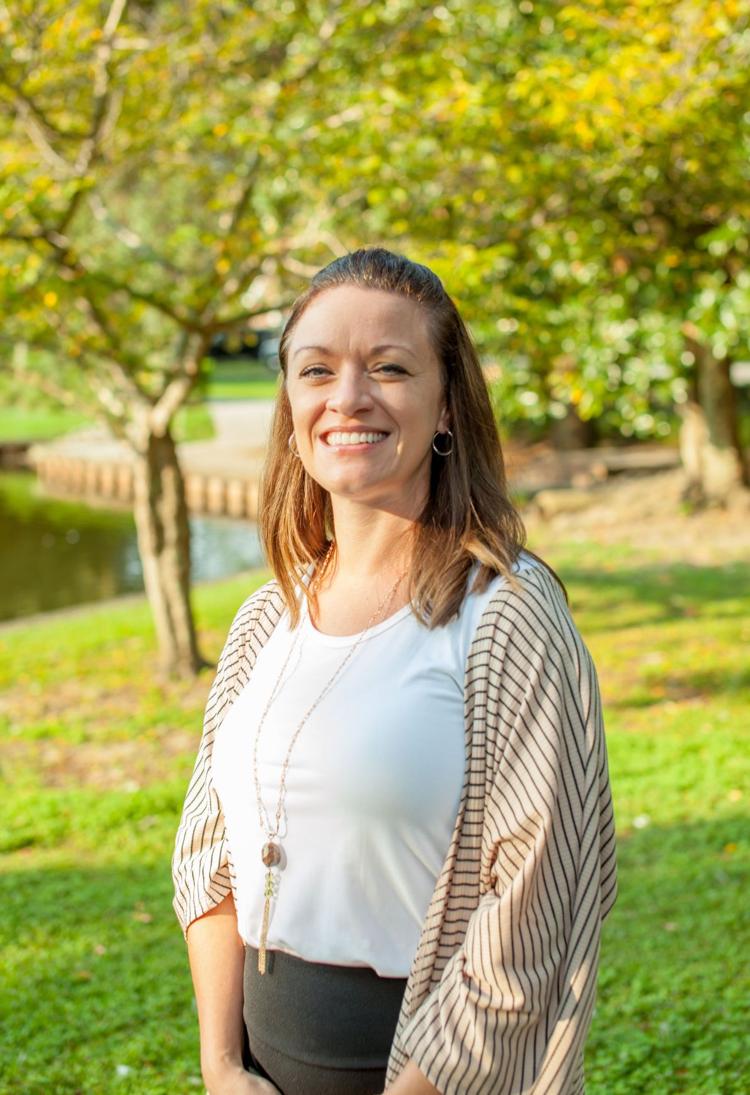 Jaclyn Vanderhoof opened the Yoga Den for one of the most selfless reasons: because there was a need in the community.
A mom of two young daughters and a lover of yoga, she found it was more effort and money than it was worth to drive from her North Charleston home to Mount Pleasant or downtown every day for classes and pay a babysitter.
"By the time you're done, you're stuck in traffic, your zen is gone and you've spent $100 between class and a babysitter," Vanderhoof explained.
That's why her husband encouraged her to start her own business, a studio for the everyday person with on-site childcare. Two years ago, Vanderhoof opened Yoga Den.
The business brings together North Charleston residents of all shapes and sizes, ages and experience. In addition to a couch and tea bar, Vanderhoof's studio showcases local vendors' homemade clothes or organic products in Suite 205 at 8600 Dorchester Road.
And of course, there's $2 childcare for moms who need it, and even free community classes every third Sunday for newbies or those who just need a break.
"It's all about a sense of community here. Everybody feels at home," Vanderhoof said.
Teri Errico Griffis
Steve Warner
Vice president, Global
Competitiveness, Charleston
Regional Development Alliance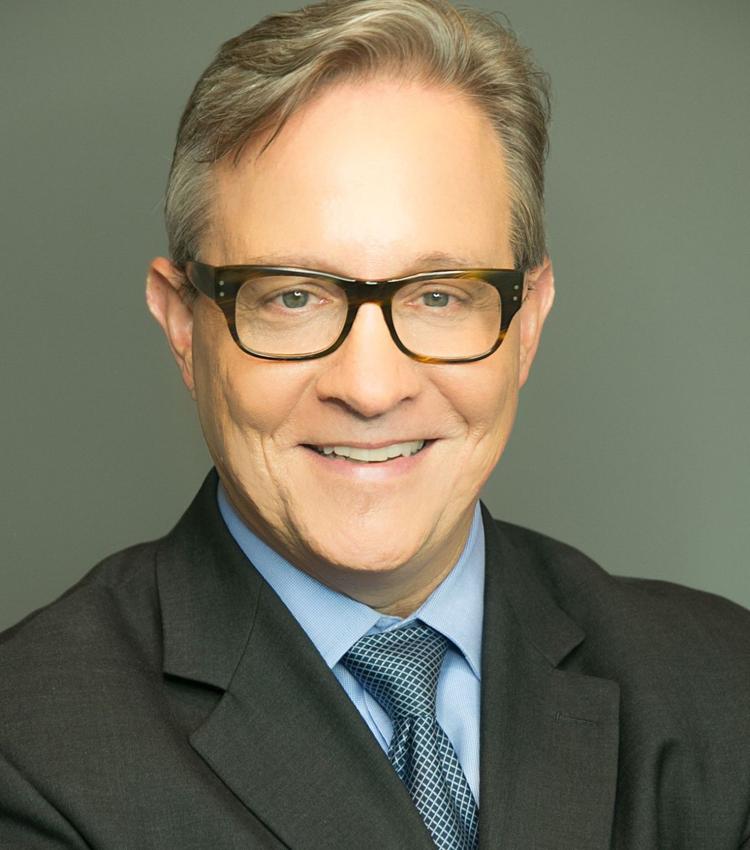 Like the famed Variety headline, the title of Steve Warner's life story might read: Hick From Ninety-Six Picks Mix Fix.
Warner, the "hick" who grew up on a 300-acre farm in Ninety-Six, South Carolina, has traveled a circuitous route to wind up as chief strategist at the Charleston Regional Development Alliance, based in North Charleston.
In his role at CRDA, Warner works with a variety of government, business and academic stakeholders to attract employers to the Lowcountry, particularly those in the key sectors of aviation, automotive, info tech, life sciences and logistics.
"It's a great job for someone with a short attention span like me," he quipped.
Warner moved to the "big city" to attend College of Charleston and has enjoyed a varied career in strategic marketing, working on some of the world's largest brands.
He got his first break from local advertising guru David Rawle and cites area titans Ted Stern, the former C of C president; Joe Riley, the long-time mayor; and Giancarlo Menotti, the Spoleto founder, as his biggest influencers after his parents.
In his time at CRDA, the net local job growth of 50,000 has simultaneously enriched the population and tested its resources. "It's been a real interesting time," Warner said.
Barry Waldman