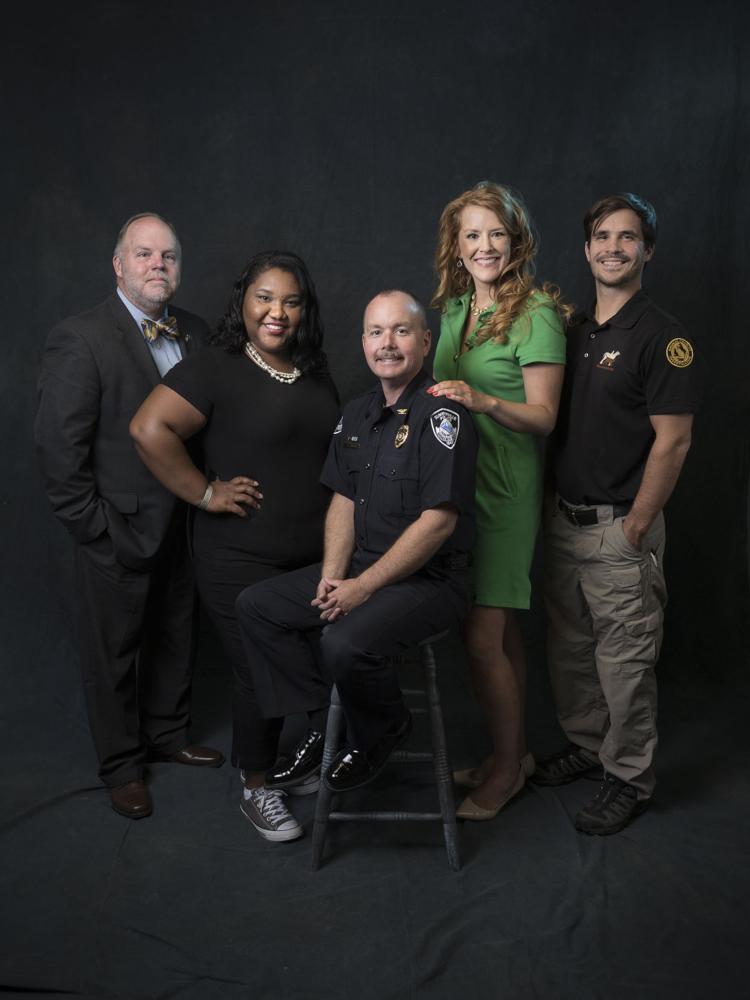 20 to Know: Remarkable leaders, change makers shaping the North Area's future
LaShea Birds
Co-founder, Lowcountry Rise
After graduating from The Citadel in 1999, LaShea Birds began working with the Charleston Department of Corrections. There she fell in love with her work (and her husband, Anthony).
In time, the mom of two (Kyra, 10, and Lenny, 11) notes, "I saw people going in and out of the system and had no idea why." Birds discovered it was a lack of support (jobs, money, etc.) that forced the recently released to return to their former ways. To "fill the gap in the community," she and her colleague Shavonne Martinez formed Lowcountry Rise, an organization to educate and mentor the incarcerated, recently released and the community to break the cycle of a destructive life.
Since 2015, Birds, CEO, has been the recipient of Charleston's Best Women Scholarship, attended the United State of Women and helped more than 150 incarcerated men and their families.
- Terri Errico Griffis
Greg Cook, Banks Constructions
Russ Touchberry, Infrastructure Consulting & Engineering
Leading the construction of the exit 197 interchange on I-26, Greg Cook and Russ Touchberry are helping connect the Nexton community and a growing part of Summerville and Berkeley County to the interstate and other roads.
Everything the two Summerville residents and their companies do is aimed at getting the project done with a minimum of disruption and a maximum of safety, ahead of schedule and under budget. They've weathered a 1,000-year flood and two hurricanes in the process.
The contract called for completion by April 2018. The current timeline tabs completion in January.
"It's the coolest project I've ever done in my 30-year career," said Cook, whose employer is the prime contractor.
Thornberry, whose employer provides engineering and inspection services, is proud to create a new gateway to Summerville that will shorten rush hour commutes.
"Having another parallel corridor to get to the interstate and 176 and 78 parallel to Main Street, this couldn't be a more needed project," he said.
- Barry Waldman
Sylleste Davis
South Carolina House of
Representatives, District 100
When Sylleste Davis retired two years ago, she intended to settle down with her husband and four sons—but instead she was revitalized.
Following a successful 31-year career in information technology at Santee Cooper, the Moncks Corner resident was elected to the South Carolina House of Representatives in 2016 representing District 100.
"I always felt it was my duty to be involved in my community and help," says Davis, a Republican.
Currently she's working with Berkeley County's Habitat for Humanity and Grace Episcopal Church to build a community center in a low-income area of Moncks Corner.
"The goal is to engage the community again and provide opportunities," such as after school and adult education, Davis says. She hopes it can become a future model for other communities throughout South Carolina.
-Terri Errico Griffis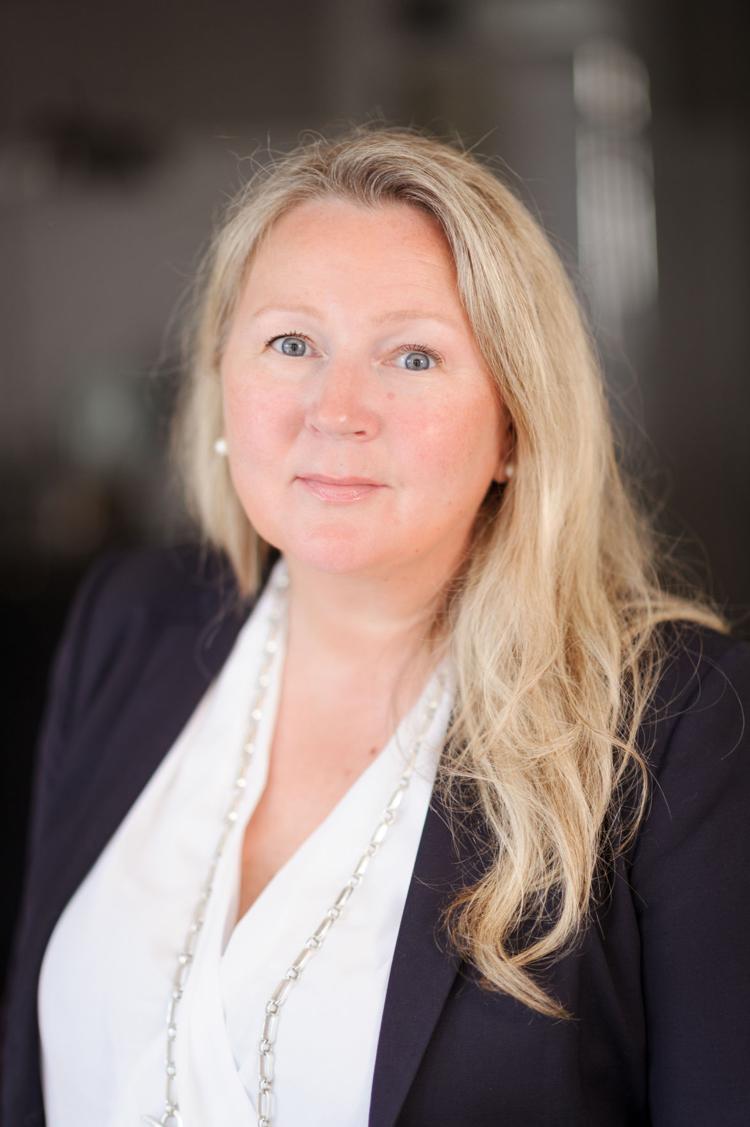 Katarina Fjording
Vice President of Purchasing & Manufacturing Americas, Volvo
Katarina Fjording wears a lot of hats at Volvo. She's the vice president of purchasing & manufacturing Americas and the CEO of VCUS operations. But the job in which she's shaping the future of Berkeley County is as the general manager for Volvo Charleston.
As head of industrial operations in the Americas, Fjording's main responsibility is establishing Volvo Car's first industrial footprint in America. She oversees plant construction, logistics, production operations, equipment and service procurement, IT infrastructure and new vehicle launch.
"It's rewarding to be part of a historical event and, together as a team, building all this up from scratch," Fjording said. "It's exciting to see the daily, tangible progress and our engaged and passionate team members."
Locally, she's a board member with the South Carolina Chamber of Commerce, Tri-County Cradle to Career Collaborative and the American Red Cross.
"Having lived and worked in many parts of the world, I like to use my energy and experience to make a difference," Fjording said.
- Holly Fisher
Amy Heath
Director of Tourism, City of North Charleston
Whether she's chairing the special events committee, working with merchants in the Olde Village or coordinating with area
attractions, Amy Heath is always promoting the City of North Charleston.
As the city's director of tourism, she loves sharing the city with locals and visitors. "We have a rich history, and it puts a smile on my face every time I can astound someone with who we are, where we have come from, and where we are going."
Heath is also an active volunteer in her community, tutoring with Reading Partners, serving on the North Charleston POPS! Board and as a member of the North Charleston Rotary Club.
- Holly Fisher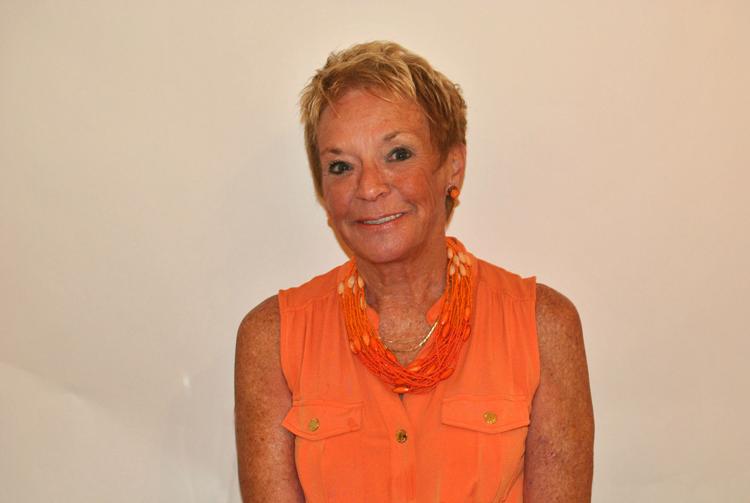 Dottie Karst
Owner, Charles Foster Staffing
Experience is the key to the success of Charles Foster Staffing, according to Dottie Karst, who started working for the company in 1982 and has owned it for the past 17 years.
Karst went to work for Charles Foster after relocating from Boston and changing careers – from finance to human resources. Charles Foster provides its customers in the Lowcountry and throughout the Southeast with temp to hire, contract and direct hire employees.
Karst credits the company's success to longevity, its screening process and customer service.
"We know our customers and we know what they want – and that's what we send them," she says.
- Brian Sherman
Michael Lisle
Executive Director, Summerville Dream
Michael Lisle enjoys giving back to his community. Could there a better job for him to have than executive director of Summerville DREAM?
Lisle has been at the helm of the organization since October 2016. Summerville DREAM (Downtown Restoration Enhancement and Management), established in 1992, focuses on economic development and historic preservation in downtown Summerville.
Lisle, a native of Palatka, Florida, has spent more than 20 years in the nonprofit arena, after earning his bachelor's and master's at Florida State University. He says he and his family chose to move to Summerville because of its "nice balance of small-town feel with big city amenities."
- Brian Sherman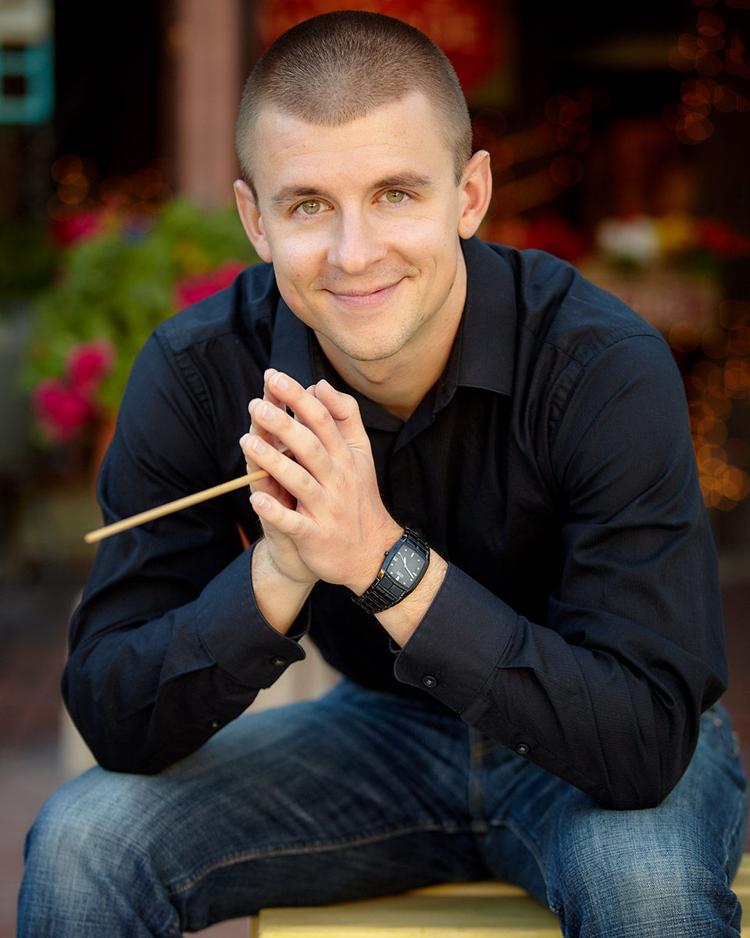 Wojciech Milewski
Music Director, Summerville Orchestra
Wojciech Milewski hasn't been on the job long, but he's making quite an impression. The orchestra has nearly doubled in size, and the musicians have grown in their skills and abilities to create beautiful music. He's also launched three new musical series to further engage the community through lectures, public performances and student music lessons and mentorships.
"You can say that the orchestra is almost the face of the community to the outside world," Milewski said. "We have so much to be proud of in this community, and that holds so true for the orchestra as well – there is so much going on, and there is so much support throughout. And so, when those two become intertwined, I think their success can become symbiotic."
- Holly Fisher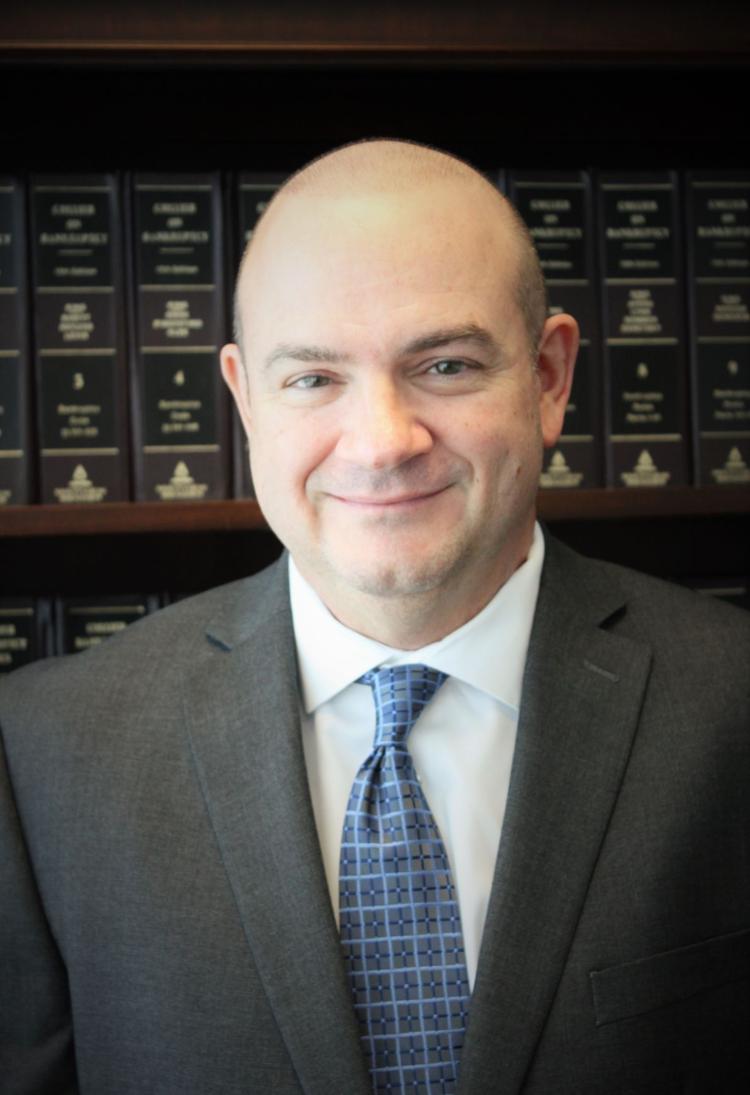 Sean O'Connor
Partner,  Finkel Law Firm
Sean O'Connor is a partner in a successful North Charleston law practice and a published author in a respected law journal. But that's not what he wants to talk about.
O'Connor dedicates his time to mentoring children and helping families with modest income purchase affordable homes. "It gives you sense of satisfaction to see that work you're doing is really helping people," he said.
As a board member of Berkeley Habitat for Humanity and mentor of school kids through Reading Partners, his is no drive-by philanthropy. It's personal and hands-on. That's no accident, he says. "I have a substantial and ongoing connection to the city of North Charleston."
- Barry Waldman
Maurice Ray
Owner, Park Circle Creamery
Maurice Ray's goal is to remind local residents what handcrafted, premium ice cream is all about: fresh, local, all-natural ingredients, prepared on-site to create the perfect anytime food.
Ray, and his partners, all North Charleston natives, opened Park Circle Creamery in January 2016. They
offer 16 flavors, many of them unavailable in grocery stores. For instance, Ray's customers can feast on German chocolate cake ice cream and other unusual options, such as maple bacon, sweet potato pie and white Russian, which mimics the taste and includes some of the ingredients of the cocktail.
As Ray likes to say, there's always going to something different.
- Brian Sherman
Wil Riley
CEO, Charleston Trident Association of Realtors
As CEO of a membership organization, Wil Riley would prefer to work behind the scenes, not withstanding this recognition.
A lifelong Summerville resident, Riley is passionate about making a difference in his community using the megaphone of his organization. He believes affordable housing and transportation alternatives are critical to the future growth of the area.
"We need more density and affordable homes in closer proximity to where people work," he said. "We need to start planning and stop planning to plan."
Riley says that's a natural position for Realtors to take. "Realtors stand for better quality of life for citizens of the Lowcountry," he said.
- Barry Waldman
Jon Rogers
Police Chief, Summerville
Jon Rogers went to work at the Summerville Police Department as a patrol officer in 1999. Seventeen years later, he was appointed chief. He now supervises 101 full-time and 25 reserve officers.
Rogers, an Isle of Palms policeman before moving to Summerville, says the department has a lot of support from the community. In turn, the department has an "enormous" outreach program. Officers participate in several activities that make a difference for the residents of Summerville.
Rogers believes in a philosophy he heard at a conference last year: "You better know your community before you need to know your community."
- Brian Sherman
Paulina Rodriguez
Owner, Lina Rosa Jewelry
Infatuated by her grandmothers' jewelry, the ever-creative Paulina Rodriguez bought a beading kit as a teen and learned to make her own.
Ten years later the Mount Pleasant native and now Park Circle resident is the owner of Lina Rosa Jewelry.
"I started creating my designs around my grandmothers," she says of her bold jewelry, which incorporate Grandma Rosa's love of color and Grandma Paulina's vintage style.
Lina Rosa originals are sold at Maris DeHart and Mylkbar Eco Nails + Spa, but someday Rodriguez hopes to have her own storefront—maybe even a showcase in New York Fashion Week. She adds, "I plan to always keep it America-made and local."
- Terri Errico Griffis
Aldwin Roman
Anti-Animal Cruelty and Outreach, Charleston Animal Society
Aldwin Roman originally planned to use his degree in international affairs from the University of Georgia to help people who are unable to help themselves. Instead, he ended up making sure animals get a chance for a happy, healthy life.
Roman, who has been with the Animal Society since August 2013, has been at the helm of Pets for Life since it was launched in early 2014. The program has helped over 1,500 families and made life easier for more than 2,000 pets in North Charleston since its inception.
He also acts as a liaison in possible cruelty cases between law enforcement and the Animal Society.
- Brian Sherman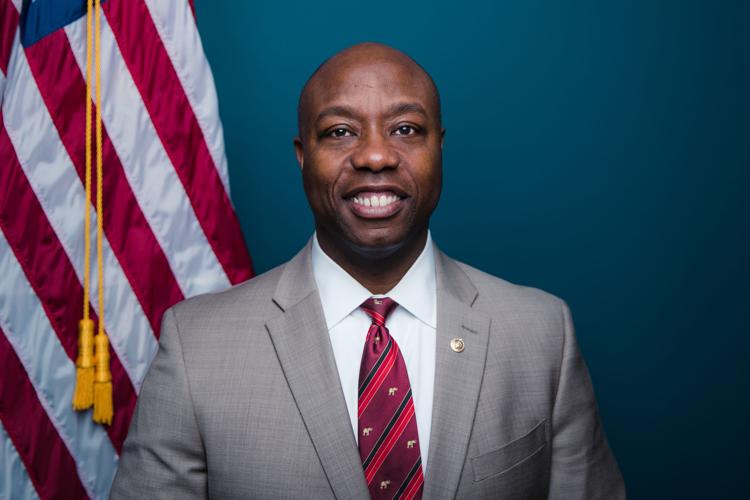 Tim Scott
U.S. Senator
Tim Scott's job is in D.C., but his heart is in South Carolina, particularly his North Charleston hometown. Every chance he gets, he says, he snags the first flight back here.
Representing South Carolina's 1st District, Scott is the first black senator to represent the Palmetto State since Reconstruction and the only black Republican in the Senate. Scott met with President Donald Trump this summer after the president's remarks in the wake of the Charlottesville violence drew ire.
Scott loves the job too, despite all the headaches, and the lost dream of being a Dallas Cowboy. "I can help draft and support legislation that will help move our nation forward," he said. "There is not a day that goes by that I don't think about how grateful I am for this rewarding and extraordinary experience."
- Barry Waldman
Meredith Siemens
Vice President, Public Relations & Community Involvement, South Carolina Federal Credit Union
Meredith Siemens came to Charleston for a job interview in TV but grabbed a Spoleto brochure on the way out that set her on a new career path – public relations.
A Louisville native who sojourns home annually for the Kentucky Derby, but always returns, Siemens is
responsible for communications at the non-profit credit union, and all its community involvement. It reflects her personal ethic of helping to ignite people's passions.
"We're all very lucky to live in a place like Charleston," she said. "In return for that privilege, I believe we should invest personally in it as much as possible with our ideas, time and dollars."
- Barry Waldman
David Stasiukaitis
CEO, Low Country Case & Millwork
Millwork runs David Stasiukaitis' family. His father was a cabinetmaker and his grandfather a builder — and who knows what's in store for his daughters, Ella and Suzie.
Millwork put his talent to work as the CEO of Low Country Case & Millwork, established in 1990, which was awarded the Blue Ribbon in the U.S. Chamber of Commerce's Small Business. The company specializes in high-end custom cabinetry, architectural millwork and state-of-the-art medical/institutional casework.
"Charleston's booming," Stasiukaitis says. "So as general contractors grow, we grow."
Business is so good that the CEO is managing the building of a new 52,000-square-foot facility for the company's operations. The Summerville High and College of Charleston graduate also focuses on giving back, donating 10 percent of his company's profits to local charities.
The company is currently constructing the cabinetry and trim at Hotel at Marion Square, and the new medical facility at Carnes Crossroads. You can also see Stasiukaitis' business's work at Charleston's Spectator Hotel and Grand Bohemian.
- Terri Errico Griffis
Jay Tiedemann
COO, The InterTech Group
As chief operating officer of The InterTech Group Inc., Jay Tiedemann most enjoys helping others.
"Whether I'm assisting one of our subsidiaries with a process bottleneck or I'm representing The InterTech Group Inc. in a community service project, being of service to others and having a positive impact on their lives gives me immense satisfaction," he said.
Tiedemann is constantly finding ways to increase efficiency and productivity in the company's global facilities, while leveraging the company's economies of scale to reduce costs.
For more than three decades, Tiedemann has been helping fulfill the company's mantra,
"Tikkun olam," Hebrew for "repair the world."
"Between our local businesses and our countless community activities, we are practicing 'Tikkun olam' in our own backyard," Tiedemann said.
- Holly Fisher
Lisa Valentine
CEO, Summerville Medical Center
As CEO of Summerville Medical Center, Lisa Valentine is focused on creating an environment where patients and families have easy access to the highest quality health care while being treated with compassion, kindness and consideration.
"I love rounding through our facility to meet our patients and their families, and the opportunity to be a part of a team that cares for our patients at their most vulnerable time," Valentine said.
A former physical therapist, Valentine is overseeing a major expansion of pediatric and women's programs. A fully operational, 30-bed Women's Hospital will open in 2019 with new labor and delivery rooms, a C-section procedure room, newborn nursery rooms and Level II nursery rooms.
- Holly Fisher
Thomas Volkmer
Owner, Volkmar Consulting Services
When Thomas Volkmar isn't providing engineering consulting services to developers, builders, real estate agents and government agencies, he's helping his fellow South Carolinians as a reserve Berkeley County deputy sheriff and as a member of the State Guard. He was ready to help out before, during and after the recent visit from Hurricane Irma.
Volkmar started his company, headquartered in Summerville, in 2008. He attended night school classes at The Citadel to earn his engineering degree in 2004. He credits the success of the company to "a bunch of professionals and paraprofessionals who care. Nobody here is punching a clock."
-Brian Sherman