Today's Palmetto Politics Headlines
| | |
| --- | --- |
| | The reactors rising in Georgia and South Carolina were supposed to be identical projects, a pair of power plants writing the first chapter … Read more |
| | |
| --- | --- |
| | U.S. Sen. Tim Scott stood on the White House lawn Wednesday afternoon reveling in being a part of history. Read more |
| | |
| --- | --- |
| | The final version of the Republican tax reform bill eliminates business deductions for companies that subsidize their employees' parking, m… Read more |
| | |
| --- | --- |
| | Charleston County Republican Party Chairman Larry Kobrovsky has abandoned his plans to run for Congress, saying GOP U.S. Rep. Mark Sanford … Read more |
| | |
| --- | --- |
| | COLUMBIA — South Carolina's utility regulators on Wednesday refused to throw out two cases against SCANA Corp., as the utility owner and st… Read more |
AND ONE MORE THING: OUR SOUTHERN COUSIN GRAPPLES WITH NUCLEAR PROJECT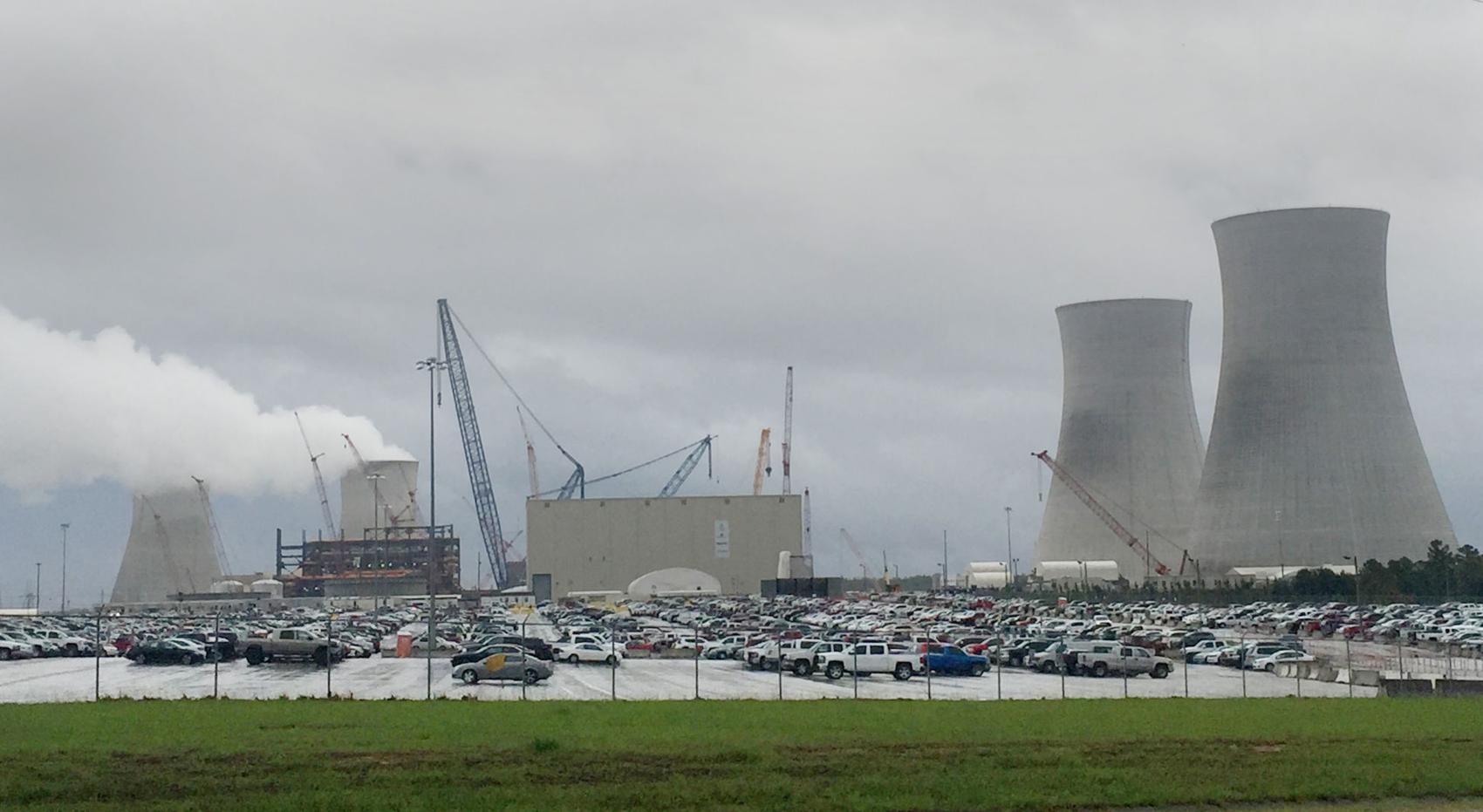 Georgia Power is continuing to build two new reactors at its Vogtle Nuclear Station south of Augusta, despite billions of dollars in cost overruns and mounting delays. Tony Bartelme/Staff
Regulators in Georgia will decide today whether they should do what South Carolina did months ago: Kill a massive nuclear project that's years behind schedule and far over budget. By most indications, they won't.
Why? Perhaps because of the political fallout in Columbia, Georgia commissioner Tim Echols told Bloomberg:
"Based on what we've seen coming out of South Carolina's capital, I would be surprised if our commission canceled this project."
(Kudos to business reporter Thad Moore for this contribution)
Read more: Georgia is likely to continue its nuclear project while S.C. decides if its reactors are done for good http://bit.ly/2kSsIDz
Is there something you think we should include in our newsletter? If so, drop me a line at cbyrd@postandcourier.com.
Did a friend forward you this email? Subscribe here.
Like our new emails? Forward this to a friend.