Good Thursday morning, folks. The last 24 hours have been something of a victory lap for Republicans, who are now relishing in their ability to make good on a promise to pass a major tax overhaul bill by Christmas. It's the biggest change to the American tax code since Ronald Reagan was in office.
Now, the final GOP tax bill just needs the signature of President Donald Trump to become law, which is expected in the coming days. But first, Republicans paused Wednesday to celebrate their first major legislative accomplishment after what has been a somewhat rocky year. Republicans from both the House and Senate gathered on the South Lawn of the White House Wednesday afternoon to applaud themselves for a job well done.
Among those that President Donald Trump applauded was U.S. Sen. Tim Scott, R-S.C.
---
TRUMP + SCOTT
President Donald Trump is joined by Vice President Mike Pence, Speaker of the House Paul Ryan, R-Wis., Sen. Tim Scott, R-S.C., front right, and other members of congress, during an event on the South Lawn of the White House in Washington, Wednesday, Dec. 20, 2017, to acknowledge the final passage of tax overhaul legislation by Congress. (AP Photo/Carolyn Kaster)
President Donald Trump heaped praise on Republicans for their work on the tax bill, but gave a few personal shout-outs to U.S. Sen. Tim Scott, R-S.C. Wednesday afternoon.
"Tim Scott, who has been so incredible, he's going to say a few words," Trump said.
Trump also said, "Tim Scott has been great." Before inviting Scott up to speak, Trump described Scott as " a friend of mine — a very, very special man."
Scott was among nearly a dozen Republicans who Trump singled out to say a few words about the tax bill.
"To those Americans who are watching this process: This is not about Washington. It's not about the left. It's not about the right. It's about single parent moms who are looking for a reason to be hopeful in 2018."
Read more: 'Thank you, Tim': President Donald Trump personally thanks Tim Scott for work on tax reform http://bit.ly/2kv2o34
---
A QUICK PROGRAMMING NOTE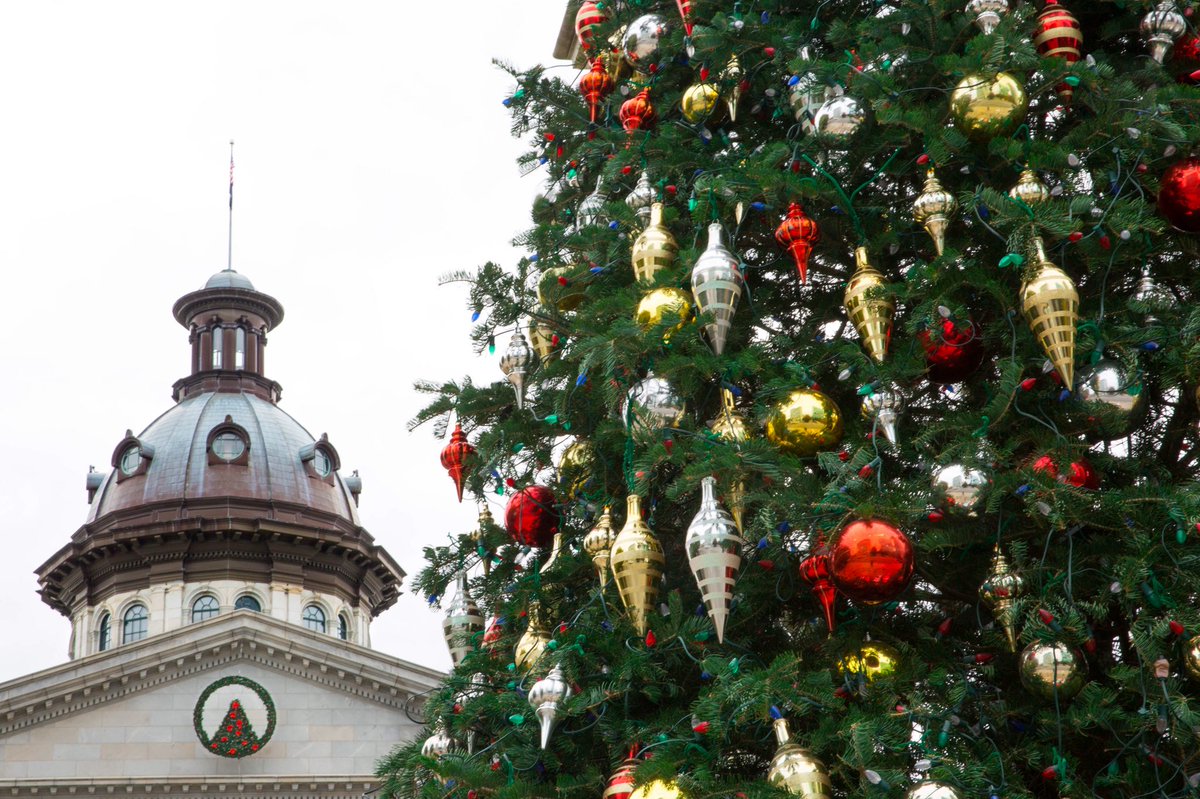 Photo by Zach Pippin
Christmas will be here in a mere four days. I sincerely hope you will be able to spend it surrounded by your loved ones. This newsletter will be taking a short break for the holidays starting Monday, Dec. 25. We will return with our regularly scheduled programming on Jan. 2, 2018.