FOLLY BEACH — A pod of young paddleboarders glided down a calm stretch of the Folly River, past boat docks and dense pockets of marsh grass.
"Are we going where dolphins live?" one voyager, Da'Shawn Forrest, asked.
"Oh yeah, we're right in their house," replied Daniel Harmon, guiding the pack.
The expedition was led by Youth to Ocean, a Folly Beach-based program started in 2011 that is known as Y2O. It aims to get kids out on the water — and teach them a thing or two about the salt marsh along the way.
Founder Dan Yost said he created the program in the belief that outdoor recreation can spark a lifelong interest in conservation. He traces his own love of the water to his childhood in Greenville, when, as a 5-year-old, a neighbor took him fishing.
"I was reflecting on myself and my life and why I was in conservation," he said. "It was because I started recreating."
The paddleboarding excursion on July 16 was a joint effort with Kids on Point, a local youth program, and tour agency Charleston SUP Safaris.
In two other excursions, Yost and Harmon, who also works for Y2O, took campers from Kids on Point on a kayaking tour and trip to the beach where they surfed, fished and picked up litter.
Navaeh Brown, a Kids on Point camper at the beach trip, was nervous to try surfing at first — but after giving it a try, those worries were long gone.
"That was capital F-U-N, fun!" she yelled, running up the beach.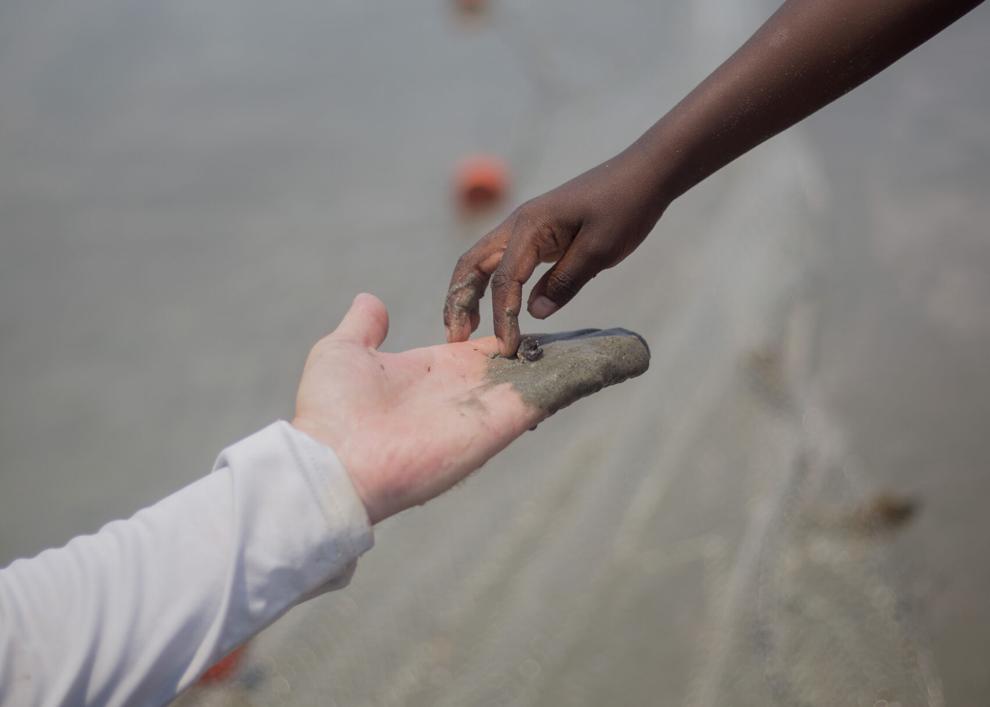 Y2O is still small, and Yost said he mostly leans on connections in the local outdoor recreation and conservation community to help keep it running. He hopes to grow the program with a conservation project based out of Noisette Creek, a winding tidal estuary that merges with the Cooper River.
In 2019, Y2O started collecting monthly data on Noisette Creek as part of Charleston Waterkeeper's Creek Watchers program.
Andrew Wunderley, executive director of Charleston Waterkeeper, said the program helps keep the pulse of the region's waterways.
"The first impacts of pollution happen in our creeks and rivers," he said.
Located in North Charleston near the former Navy base, Noisette Creek is sandwiched between a handful of industrial, residential and recreational development projects. Among them is an $8 million pedestrian bridge over the creek which began construction in February.
Like other urban creeks, pollution from development and stormwater have dealt some blows, Wunderley said.
"Noisette Creek is pretty typical," he said.
Despite this, it supports a vibrant ecosystem. Marsh grass — a staple of the tidal creek food web — is in abundance. Out on the water, Harmon and Yost have spotted jellyfish, dolphins, sharks and an alligators. On the shore, armies of fiddler crabs dart in and out of sand burrows.
The creek is a magnet for fishermen and a popular hangout spot for locals, Harmon said.
"There's definitely demand for it to be accessible," he said.
For the Creek Watchers program, Yost and Harmon stop by the creek once a month to clean up trash and test the water.
They noted less litter than usual during their visit July 29 — mostly just run-of-the-mill single-use plastics. In the past, they've hauled away tires, a lamp and a vacuum cleaner, they said.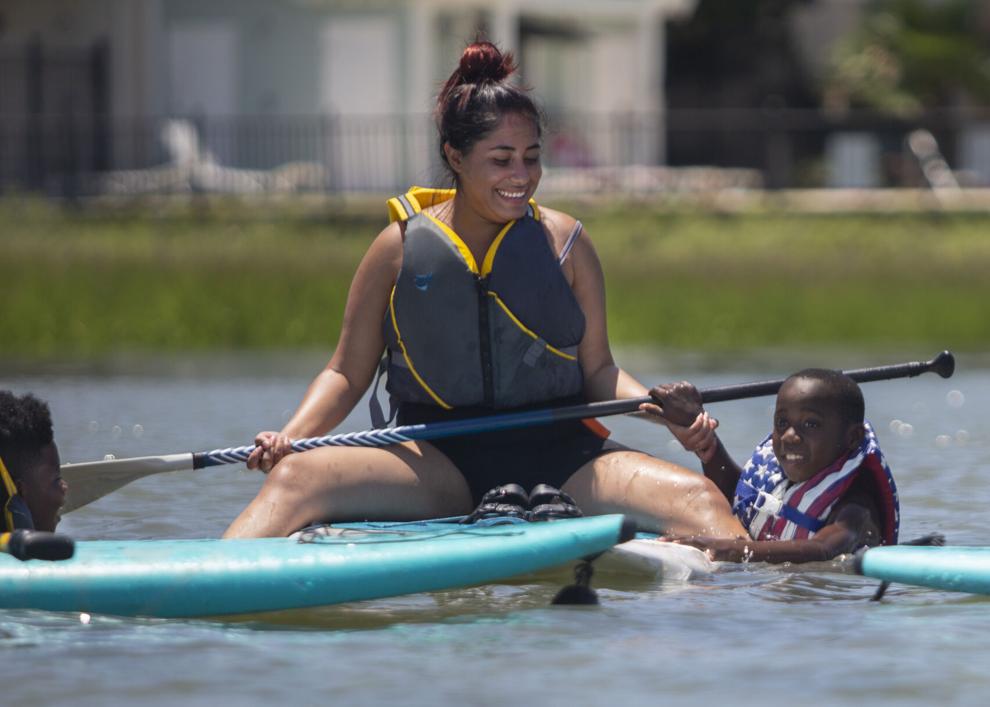 One of the most notorious pollutants is also among the smallest. Nurdles — tiny pellets used to make plastic products — have been washing up around Charleston's waterways since about 2019. Frontier Logistics, a company that transports the nurdles, agreed to pay $1 million in March after a lawsuit filed by Charleston Waterkeeper and the Coastal Conservation League argued it had spilled the pellets at Union Pier.
Yost and Harmon still routinely find them around Noisette.
When it came time to test the water, a rubber boot-clad Yost hauled a bucket of creek water up to the shore.
With a toolbox of instruments at the ready, the team measured the temperature, pH and oxygen levels, salinity and turbidity, or how cloudy the water is.
These past two months, salt and oxygen levels dipped a little bit, Harmon noted, perhaps the effect of recent rainfall.
Yost's goal is to rally a group of kids behind Noisette Creek as part of Y2O.
"I've just really wanted to get some kids amped about this area," he said.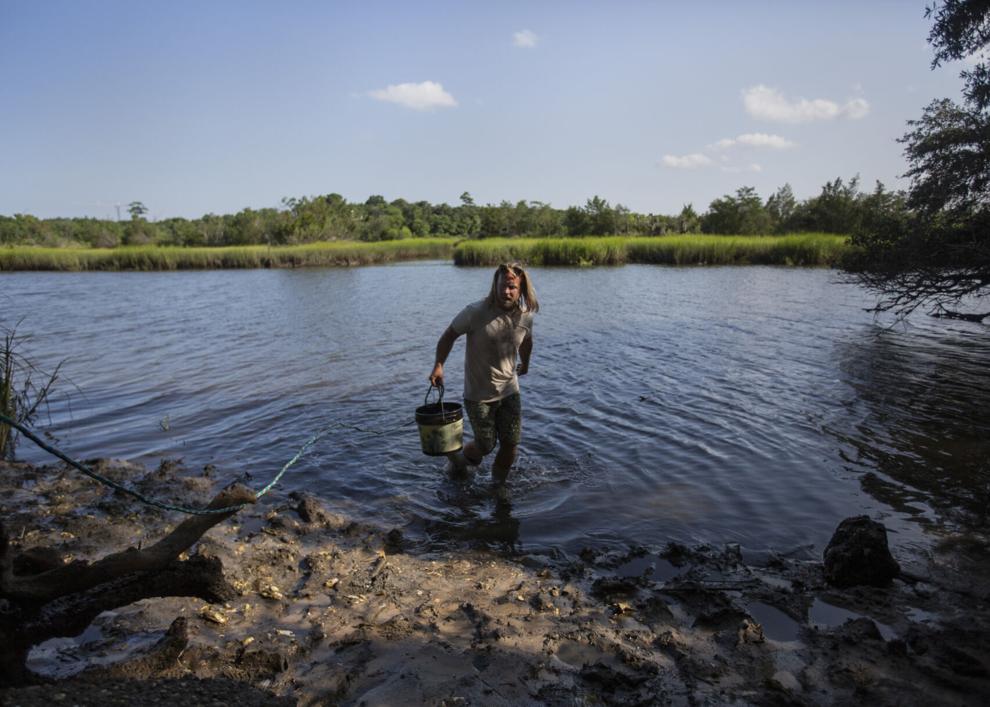 For now, the program is still finding its sea legs. In May of 2019, he kickstarted a monthlong pilot program with kids from Metanoia, a North Charleston community development group.
Once a week, they gathered at the creek for a recreational or public service activity. They spent the first day kayaking, the second cleaning up litter and the third catching crabs. The final week, the group tested the water.
The program was set to run year-round in 2020, but those plans fell apart once the pandemic hit, Yost said.
Now, the Noisette Creek effort is ready to relaunch, he said — he's just waiting for some young ecologists to join the cause.
Hadley Chittum contributed to this article.