Tennille Grant lived the final months of her life looking over her shoulder, constantly wary of an ex-boyfriend she had accused of abuse.
She stored work clothes in the trunk of her car so she could move between relatives' homes at a moment's notice. At her daughter's apartment, Grant, 41, sometimes slept with a chair propped against the door and a mattress and box spring blocking the window.
Her family said she did everything she could to avoid her former boyfriend, reporting assaults and threats to police on several occasions. But he always found her.
In April, the persistent harassment ended with Grant's death. Police said he tracked her down at her daughter's apartment in North Charleston and stabbed her in the neck.
"This man understood my mama did not want to go out with him," said her 21-year-old daughter, Ceylon Grant. "In his mind, he didn't want nobody else going out with my mom."
Grant was among six women and one 15-year-old girl whose lives were cut short by men over the past six months in Charleston, Berkeley and Dorchester counties. Three, including Grant, were victims of intimate partner violence. At least one other woman had reported domestic violence to authorities prior to her death. 
When a quadruple homicide near Mount Pleasant in March devastated the Lowcountry as one of the deadliest episodes of family violence in nearly 12 years, three of those victims were female.
South Carolina's staggering toll of domestic violence for years placed the state as the deadliest in the nation for women killed by men. In recent years, the Palmetto State's standing has improved to fifth-worst in the country, according to annual studies by the Violence Policy Center in Washington, D.C. The state has ranked in the Top 10 every year since the nonprofit started producing the report in 1998.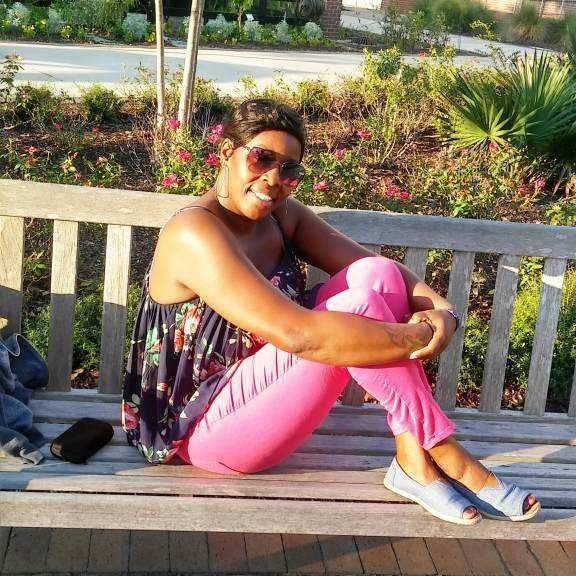 'A constant drumbeat'
Advocates say it's still too soon to measure the effectiveness of a reform bill passed in 2015 in the wake of The Post and Courier's Pulitzer Prize-winning series "Till Death Do Us Part." State law now includes a lifetime gun ban for the worst abusers and harsher penalties related to the degree of violence.
In 2016, 34 women and five men were killed by household members, according to the S.C. Attorney General's Office, which commemorates the victims every year with a somber ceremony on the Statehouse steps.
In search of a more complete picture of how lethal domestic violence impacts communities, the S.C. Coalition Against Domestic Violence and Sexual Assault has started gathering information about such killings across the state. Sara Barber, executive director, said the coalition is setting out to track all homicides that fall under the umbrella of domestic violence but aren't included in the law's definition of household members, such as people who are dating and don't live together.
The coalition is still in the early stages of compiling information. Barber hopes the data will eventually lead to better informed programming and help pinpoint where gaps exist.
"We as a society continue to ignore this issue, both in its impact on individuals, on our families, but also on our greater communities," Barber said. "Sometimes, it seems it's such a constant drumbeat that people become immune to it."
In the most recent case in the Charleston area, a woman called 911 minutes before her death in May to report that a former boyfriend was attacking her at her North Charleston home.
The victim, Silvia Flores, had filed a trespass notice against the man, Robert Loe, in December after telling police he snatched the bed covers off her, demanded to know "who was she dressing up for" and hit her in the nose with his head, according to an incident report. She ran out of the home bleeding.
Flores, 52, told police she didn't wish to press charges but wanted Loe, of North Carolina, to leave. Police saw him out.
Police records showed no other reports of confrontations at the home until May, when Loe showed up with a handgun.
"He has a gun. Get an officer here now," Flores urged a dispatcher on May 23.
But it was too late. Loe, 37, fatally shot her in the entryway of her home while she was on the phone with 911, North Charleston police said. Then he led officers on a high-speed chase before shooting and killing himself.
Butch Kennedy, director of the nonprofit Project Unity USA's Charleston branch and founder of Real Men Against Domestic Violence/Abuse, or REALMAD, said the state will not make strides in curbing domestic violence until law enforcement officers receive better training on how to support victims.
His work as an advocate has introduced him to women who have had a range of experiences with authorities, from those who have felt protected by police to those who have said authorities didn't take them seriously even after multiple complaints.
"Until we change the way that we police and we change the way the system works against victims, then we're always gonna have this problem," Kennedy said.
Tosha Connors, executive director of My Sister's House, the tri-county's domestic abuse shelter, said a woman's risk for harm and death increases significantly when she decides to leave her abuser. Shelter staff members encourage women to create a safety plan to figure out their financial situation, child care, transportation and where they'll stay.
"Finding a safe place is very difficult, especially if they know where all your good friends and your family members are," Connors said.
In some instances, My Sister's House has relocated women out of state or to shelters in other areas of South Carolina. But not every victim is willing to move away from her support system.
A pattern of abuse
Tennille Grant reported her former boyfriend to North Charleston police at least four times in the months leading up to her slaying, records show.
She told officers that Terry Kelly Jr., a 40-year-old St. George resident whose rap sheet includes a domestic violence conviction, punched her in the face, repeatedly threatened to kill her, kicked in the door to her apartment, harassed her daughters and came to her workplace. He once texted that he was going to make her "take a dirt nap," an officer wrote in one incident report.
Once, after Grant suspected that Kelly had tried to break into her residence for the second time in one day, police made emergency arrangements to relocate her to a relative's place.
Authorities arrested Kelly on trespassing and assault charges, according to incident reports. North Charleston police did not immediately answer questions about how officers handled the episodes.
Grant told Kelly she couldn't be with him. She told her family she was praying for him while she stayed away.
But relatives said Kelly's stalking and threats toward Grant persisted despite a restraining order.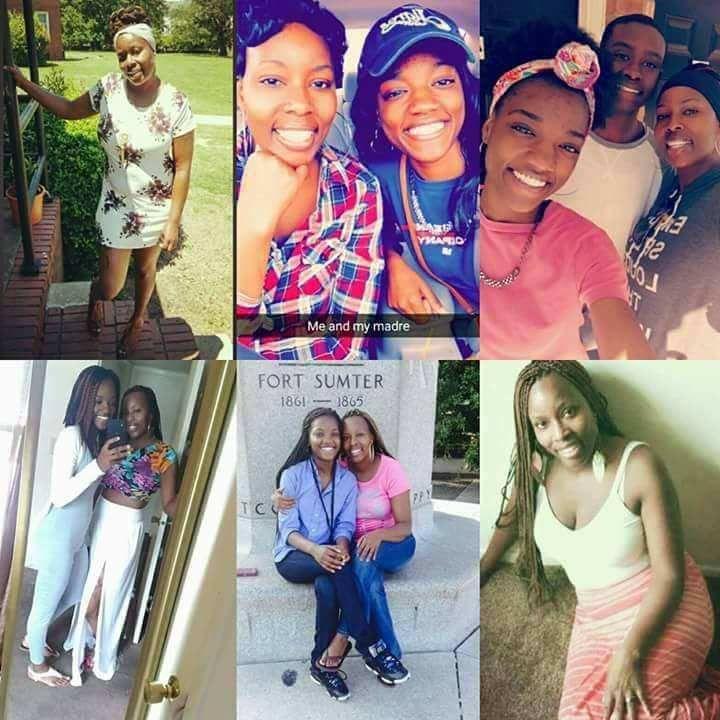 Grant was unloading her car outside her daughter's apartment on April 22 when Kelly approached. Witnesses heard her yell for him to get away from her. Police said he stabbed her multiple times. Grant died at the scene.
Kelly faces a murder charge.
Grant's relatives never expected domestic violence to claim the life of the woman they knew as kind, resourceful and faithful to God.
Her oldest of three children, 23-year-old Senteriar Grant, thinks about how her mother won't be there when her 16-year-old brother graduates from high school in a few years.
And Ceylon Grant's baby girl, born one month after the stabbing, will never know the grandmother who had wanted to be affectionately called "Granna."
Customers at Charleston International Airport are no longer greeted by the soft-spoken cashier who ended every transaction with "God bless you." People there liked her so much, they wrote her thoughtful notes and brought her homemade gifts.
"How could somebody take somebody so sweet like that?" Senteriar Grant said. "Why couldn't he just leave her alone? All she asked was for him to leave her alone."
Bertha Grant said her sister deeply desired to be loved and respected. She was quick to pray for those who had wronged her.
As much as Tennille Grant wanted the best for Kelly, she also tried hard to keep herself safe and protect her children, relatives said.
"You leave because you fear for your safety, and when you leave, it's worse," Bertha Grant said.
Tennille Grant's loved ones say she didn't deserve to die. They can't stop thinking about what could have been done differently to save her.