For more than three decades, people from across the country have flocked to Ralph Gordon Stair's secluded Christian commune near Walterboro to worship and live off the land. Drawn by Stair's preachings broadcast to radio stations around the world, members of Overcomer Ministry surrender their possessions and often sever contact with people outside the compound as they await the second coming of Christ.
It's here where multiple women say they were sexually assaulted by Stair, the group's 84-year-old leader who's at the center of a state and federal criminal investigation.
Stair was arrested and taken into custody Monday on charges including criminal sexual conduct, kidnapping, burglary and assault, according to the Colleton County Sheriff's Office.
Four women interviewed by The Post and Courier described incidents ranging from groping to rape they said occurred in Overcomer Ministry's radio room, dining hall and mobile homes on the rural property tucked off S.C. Highway 61. The women said Stair's sexual contact with them began with hugging — sometimes in private and other times in front of members of the congregation — and later escalated. The preacher and self-proclaimed "Last Day Prophet of God" reportedly told several women the alleged sexual acts were "God's will."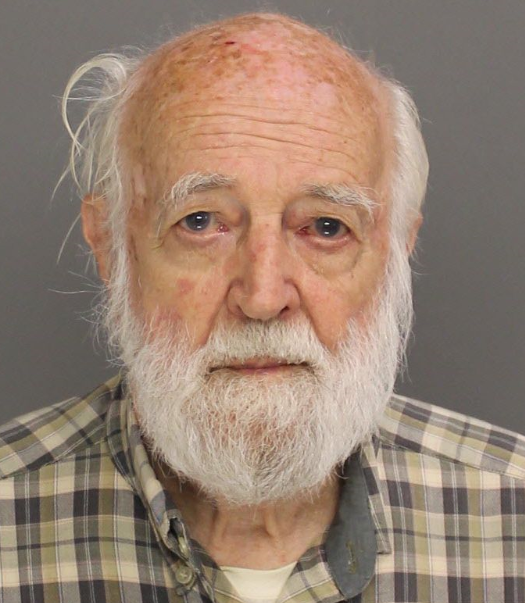 The allegations bear strong similarities to charges leveled against Stair in 2002, when he was arrested on two counts of second-degree criminal sexual conduct. In that case, two young women reported that he raped them on numerous occasions, which he denied.
"It was a consensual simple act of committing fornication or committing adultery. ... It was not a rape or an assault," he said when questioned about the incidents during a 2006 deposition in a civil case alleging financial misconduct.
Stair eventually pleaded guilty to two lesser counts of misdemeanor assault and battery. He was sentenced to time served.
Stair continued to proclaim his innocence after that case and even invited a Post and Courier reporter to tour the compound in 2007. In recent months, however, he has resisted multiple attempts by the newspaper to discuss new allegations that have surfaced against him.
"I have nothing to say," Stair told a reporter when reached by phone in October. He did not respond to two follow-up voicemail messages, an email and a certified letter seeking comment prior to his arrest. In late November, a man approached by reporters while exiting the compound that's surrounded by "no trespassing" signs said Stair "isn't doing any type of interviews."
Colleton County investigators launched their probe in early October after officials were notified of videos published on YouTube. One video showed Stair touching a 12-year-old girl's breast during a worship service and subsequently saying, "I'm gonna touch them things till nobody else can touch them." In the other video, a 16-year-old girl accused Stair of sexually assaulting her over the course of five months this year.
Agents from the State Law Enforcement Division, the FBI and the Department of Homeland Security later joined in the probe as the list of potential victims grew, authorities said. 
Authorities on Monday charged Stair with three counts of first-degree criminal sexual conduct, one count of assault with intent to commit criminal sexual conduct in the first degree, one count of kidnapping, one count of first-degree burglary, one count of second-degree assault and battery, and one count of third-degree criminal sexual conduct with a minor. Stair waived a bond hearing Monday. One of his attorneys, Scott Lee, declined to comment about the case. 
Affidavits detail allegations of sexual assault dating to 1992, and the documents corroborate the stories of four women who told The Post and Courier that Stair assaulted them. Incident reports name at least 13 individuals who have talked to authorities in the Sheriff's Office investigation.
Pamela Brown, who left Overcomer Ministry this summer, said she did so after Stair repeatedly groped her, exposed himself to her and, on one occasion, sexually assaulted her, threatening to evict her from the commune if she didn't comply.
Hannah Brown, Pamela's 19-year-old daughter, said she also was repeatedly groped by Stair over the course of three years, beginning in 2014 when she was 15.
Natosha Lehr, the 16-year-old who told her story in the video posted to YouTube, said in an interview that Stair groped and fondled her when she attended church services and worked at Overcomer this year.
Stacey Belford, 35, was among the young women whose allegations against Stair led to criminal charges in 2002. In 2000, the preacher allegedly forced her to have sex with him multiple times, Belford said.
"He told me it was what God wanted," she said. "I just put my hands over my face and just let it happen because I was terrified. ... You don't say nothing against him because nobody's going to believe you."
Brother Stair
To the followers of his non-denominational ministry, he's known as Brother Stair. 
Born in Bethlehem, Pennsylvania, Stair has said he started preaching at age 16. He pastored several churches in other states, considering himself a "traveling evangelist," before forming Overcomer Ministry in the unincorporated community of Canadys during the early 1980s.
His commune sits on 130 acres of land about 2 miles from the din of Interstate 95. Here, livestock roam and residents live in modest mobile homes and hand-built houses secluded from the road by a line of trees. The commune's roughly 70 residents give all their "worldly goods and monies to the Lord," according to the ministry's website.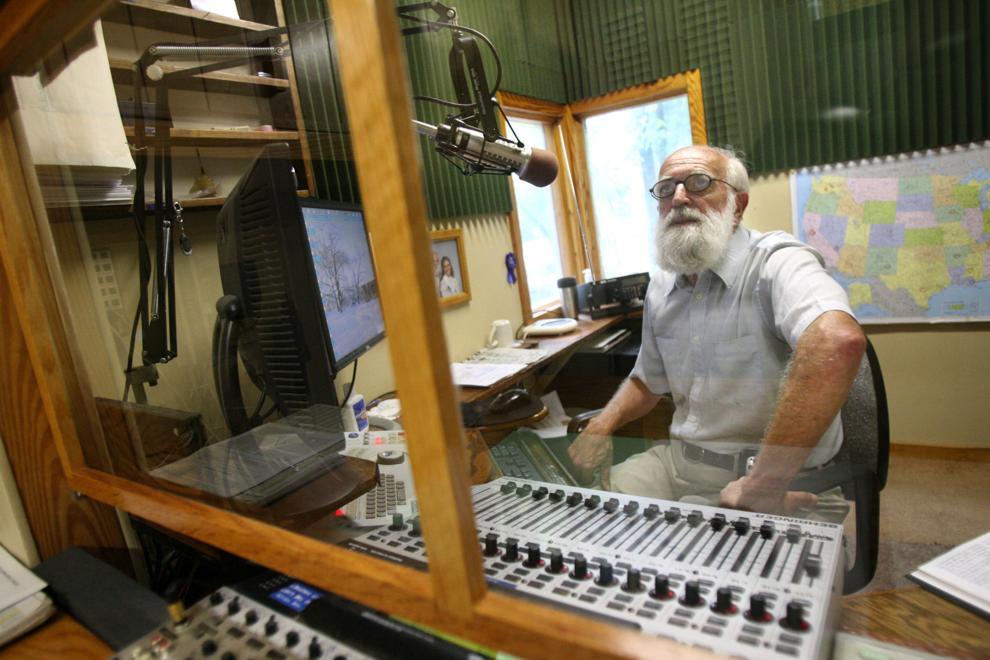 Stair's life at Overcomer revolves around a radio operation he runs on the commune, which broadcasts to AM, FM, satellite and shortwave stations around the world, according to the ministry's website. At any hour of the day, listeners can call a phone number to hear Stair's preachings. Radio broadcast is the ministry's biggest expenditure.
At one point, Stair's sermons were being broadcast across 120 stations and attracting letters of support from people in 192 countries, The Post and Courier reported in 2007.
That same year, a Colleton County jury awarded more than $731,000 to a group of defectors who sued Stair alleging he'd misled them about how their donations would be used. The defectors said they were told their contributions would help fund Stair's radio program but later discovered he had used some of the money for personal expenses, including attorney fees in the 2002 sex assault case. The S.C. Supreme Court later reversed the trial court decision, stating that "as reprehensible as R.G. Stair's misconduct (financial and otherwise) may be," the plaintiffs could not recover unrestricted gifts donated to a church.
The preacher, a lanky man with a white beard and a striking, high-pitched voice, delivers exuberant sermons that stretch on for hours. His weekly Sabbath preachings often meander from religion to current events to outsiders' opinions of his ministry.
"They call us a cult. What in the world is a cult? Huh? All we do is live on a community," Stair said during an October service that Overcomer Ministry posted on YouTube. "We're striving to live in unity."
A brochure for prospective church members makes it clear: the world outside the walls of Overcomer Ministry may as well not exist. "We go nowhere, no shopping, or trips to see what have you. Your life will be here on the farm until Jesus comes," it reads.
During his sermons, Stair occasionally draws attention to specific parishioners, such as Craig Mack, a former rapper with the Bad Boy Records label whose 1994 single "Flava in Ya Ear" earned a Grammy nomination. Mack has associated with the community for years but does not live on the property. In a YouTube video from several years ago, he is seen jumping up and down in the tabernacle after he denounces "wickedness" and rap, telling Stair he now practices "righteousness."
More recently, Stair seemed to address the allegations against him in a video of a sermon uploaded to his ministry's YouTube page in October.
"You know the last time that I went through this, they accused me back then of molesting ..." he told his followers during a service. "Now they're doing it again. And I've never done that. Never."
In another YouTube video published in November, Stair appears to talk about coaching a young girl how she should respond if anyone ask if he hugs her.
"She doesn't quite understand," he said to the congregation. "So when I give her a hug, I told her last night, I said, 'If they ask you if I hug you, what're you gonna say?' I told her, 'No, he hasn't hugged me. I hugged him.'"
"Amen," one parishioner replied. Stair then proclaimed God's love for his congregation: "He's the one that does the lovin'."
The parishioners raised their arms above their heads, cheering and clapping.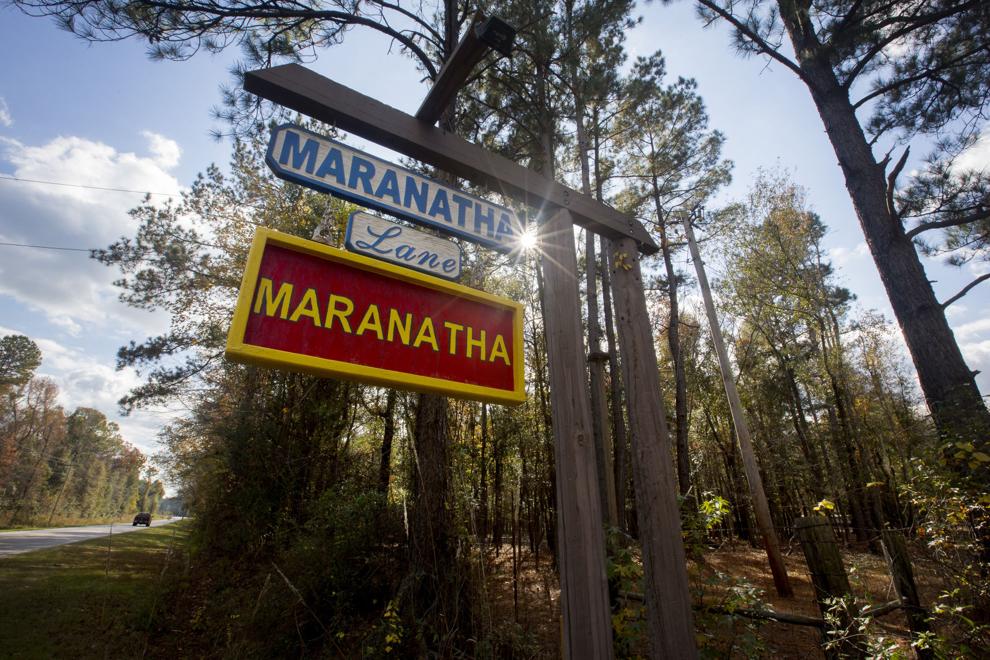 On an afternoon in late November, the exterior of the unassuming property was quiet, save for the traffic that barreled past on the other side of a wire fence.
At one of two long gravel driveways leading into the commune, two signs read, "Maranatha," the Aramaic expression meaning "the Lord is coming."
The worshippers who live and work at Overcomer Ministry call themselves "the saints" and they believe the end of days is near.
Photos on Overcomer's website depict a life that's simplistic and bound by Old Testament norms: women perform traditional domestic tasks such as meal preparation and laundry; men work in the woodshop and toil on the farm. A dress code requires modest and simple attire: women wear long dresses or skirts; men wear pants and collared shirts.
Those who live on the compound work to maintain the expansive farm. A Post and Courier reporter who visited Overcomer in 2007 saw men laboring in fields as Stair's voice boomed from a speaker mounted to a pole.
Defectors who were interviewed for this story said Stair's voice can usually be heard day-long from anywhere on the compound.
Residents meet for communal meals in the dining hall, where Stair occasionally preaches and rebukes members whose actions he disapproves. The dining hall is his stage for hurling harsh criticisms at his followers, said a young woman who defected from the commune a few years ago.
"You would get yelled at, touched upon, kicked out, emasculated. He would pick on anyone who comes into eye contact," said the woman, who asked not to be identified for fear of retribution. "Sometimes kids were afraid of him. He would call them up and call them out. Kids have cried. I've cried too myself."
Thea Butler, 37, who grew up at Overcomer Ministry and defected in 2001, said Stair's dining hall rants sometimes veered to humiliation of women who didn't return his sexual advances.
"If they didn't let him do those things, he would yell and scream at them in the dining hall, and nobody wanted that to happen," Butler said.
'Overcome by fear'
Pamela Brown, 44, was drawn to Stair's words when she heard his impassioned shortwave radio sermons.
"It was like nothing I'd ever heard before," she said of Stair's sermons. "He preached conviction, so it really got my attention."
In July 2010, she and her husband left the Upstate city of Seneca and moved to Overcomer Ministry so their family of four could live in harmony on the self-sustaining farm. 
At first, they were extremely thankful to be part a part of the saints' world. But several months after their arrival, Brown's husband left the compound, citing theological disagreements with Stair. 
That's when the preacher took a newfound interest in her, Brown said. For five years beginning in 2012, she said, Stair sexually harassed the mother of two, and would find her on the grounds and offer up suggestive remarks. By 2016, Stair was groping and fondling her against her will. In 2017, she recalled, he groped, fondled and exposed himself to her on multiple occasions. Eventually, Stair issued Brown an ultimatum: have sex with him or be banished from the grounds.
Stair would find her on the grounds and offer her unsolicited hugs, allowing his hands to travel down her back and touch her inappropriately, Brown recalled. 
"He'd grab me real quick and pull me close to his body," she said. "'Are you ready yet?' he'd say. He just kept saying, 'I won't hurt you. I'll make you feel good.'"
Joshua English-Short, 24, said he observed Stair grope and kiss Brown multiple times, usually out in the open during dining services, when he worked at Overcomer Ministry from 2013 until October.
"When people would look," he said, "he'd tell people to stop being carnal."
Brown said she didn't realize it at the time, but her daughter Hannah, now 19, also had been the target of the preacher's unwanted advances. Hannah later told her mother that Stair groped her for three years, beginning when she was 15.
"He would even do it openly, and adults would walk by and act as if nothing was happening," Hannah Brown said.
The problem got worse as she got older, Hannah Brown said.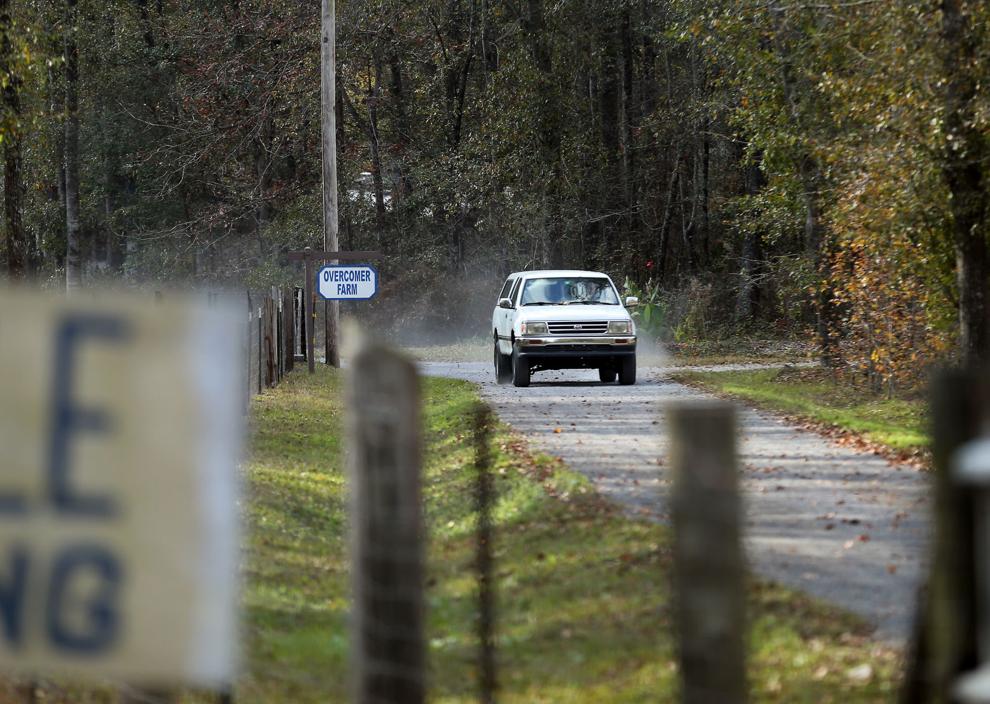 "(Stair) would say, 'Don't you wanna please God? This is God's will. If you love God, you should do this,'" the teen said.
Up until this year, Pamela Brown said she resisted the preacher's advances, but eventually relented during an April encounter in which Stair pressured her into having sex on an outdoor path near the cafeteria, she said.
Brown said she worried about his threats to kick her off the land if she didn't give in to him. Her family had surrendered everything they owned to live at Overcomer.
"It was not me desiring to be with him," she said. "It was something I was coerced into doing, something that was fearful."
Looking back, Brown reflects on a sermon Stair delivered last year when he asked his followers for their absolute loyalty. He explained that he was there in God's place, like Jesus in the flesh, and deserved their utter obedience, she said.
"That means no matter what it is, even if it is wrong, do it anyway," she said Stair explained, "because God has a purpose in it."
'I wanted to run away'
Natosha Lehr, the 16-year-old who shared her story in a video posted on YouTube, lived at Overcomer Ministry with her family off and on throughout childhood. Most recently, she and her parents visited the commune regularly to help with weeding and other chores on the farm, but they did not live on the property.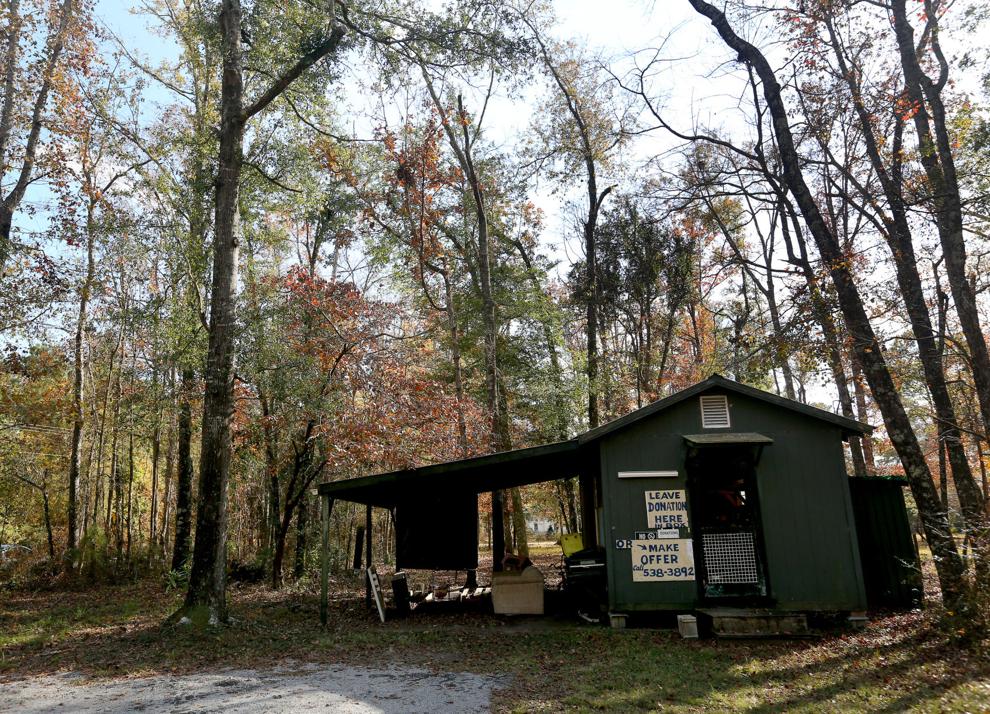 Lehr said Stair started paying extra attention to her when she was 13. After she turned 15, he would seek her out alone in the dining hall, where she said he repeatedly fondled her.
"He started saying things like, 'Do you feel nice when I touch you?' and stuff like that. And I wouldn't answer because I just didn't know what to say," she said.
On one occasion, Lehr said Stair asked her to visit his radio room, where he groped her. When she turned to leave, Stair grabbed her from behind and continued to molest her, she said.
"When he was doing stuff like that, it felt like inside I wanted to run away but in reality I just kind of stood there because I never had anything happen like that before," she said. "It was just one of them moments where you just stay still like a brick."
Lehr's interactions with Stair left her confused. He'd whisper sexual comments about her body and also put her down about her weight, she said. Stair would call her out if she tried to resist his hugs.
The teen told her mother about the incidents. But when the alleged sexual contact with Stair continued, she confided in her 21-year-old sister, who lives out of state and encouraged her to contact authorities. Lehr has since moved to Pennsylvania with relatives.
She's focused on healing and has enrolled in classes toward earning her GED.
On Monday, Lehr rejoiced at the news of Stair's arrest, saying she expects the court case to bring a sense of peace to those who have suffered under Stair.
"Everybody's happy now," she said. "I hope the whole compound actually shuts down."
Pamela Brown said the news of Stair's arrest came with mixed feelings.
"It's very humiliating. It's very humbling. It's shameful. I don't rejoice in seeing someone fall … it's like a wound, and it's not healed."