Charleston businessman Cameron Glaws and his partners are poised to sink about $1 million into fixing four long-abandoned cottages on Charleston's Jackson Street. And he realizes he's starting just in time.
That's because the work to save the Jackson Street cottages — like many of the nation's most ambitious private historic preservation projects — would not be possible without federal and state tax credits.
And the future of the federal credits remains up in the air as Congress works on overhauling the tax code.
What do a 253-year-old Charleston church, a 122-year-old Columbia cotton mill and a 54-year-old motel in Myrtle Beach have in common?
While these credits are a drop in the bucket relative to the larger debate over the national debt, corporate and individual tax rates, mortgage deductions, health care mandates and other far bigger-ticket items, South Carolina's preservationists are carefully eyeing what happens next.
"Everybody is on the ringer calling their various legislators," said Winslow Hastie, chief preservation officer with the Historic Charleston Foundation.
"Obviously, there are a lot of special-interest groups attacking different aspects of these bills," he added. "We're not seeing ultimately what we're going to get, but I hope they see the power of this and how important this is for the state of South Carolina."
A big impact
Nationally, the credit has attracted $131 billion in private investment since it was created under President Ronald Reagan, according to the nonprofit Historic Tax Credit Coalition.
In South Carolina, the credit has helped with 73 projects totaling $394 million, according to the S.C. State Historic Preservation Office.
Some of the higher profile examples include Charleston's Cigar Factory and the Gibbes Museum of Art, the Drayton Mill in Spartanburg, the Kress store in Florence and both the Olympia Cotton Mills and Palmetto Compress and Warehouse Co. buildings in Columbia.
Current projects include the renovation of Charleston's Old City Jail as offices, the Jackson Street cottages and the former GARCO mill in North Charleston.
Claws said the cottages are in such dilapidated condition he could not justify renovating them without federal and state tax credits.
The credit works like this: For income-producing properties, the owner must certify the historic nature of the property and get approval of the scope of work to ensure it meets preservation standards. Once complete, the owners can deduct 20 percent of the qualified sum from their future taxes — or sell them on the market for a quicker infusion of cash.
Its disappearance could slow the renovation of signature buildings on the former Charleston Naval Base, including its Power House, as well as the emerging BullStreet project on 181 acres in Columbia.
Mike Bedenbaugh, director of Preserve South Carolina, said preservation projects in smaller towns, such as the one his organization recently launched in Society Hill, will be hurt as much or more.
"Small- to medium-sized towns with these white elephant buildings will suffer terribly," he said.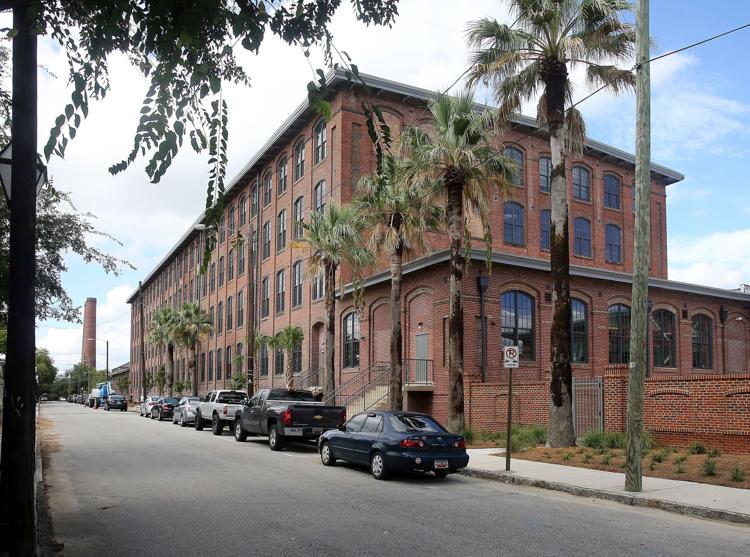 'De facto elimination?' 
South Carolina preservationists have focused most of their message on U.S. Rep. Tom Rice of Myrtle Beach and Sen. Tim Scott, two South Carolina Republicans who sit on committees that will help shape the bill.
While the House bill would discontinue the credit, the Senate bill would halve it, from 20 percent to 10 percent.
Scott recently wrote that he supports continuing the credit but did not address the reduction.
Hastie said cutting the credit in half could be a "de facto elimination."
Not everyone is a fan. Adam Michel of the Heritage Foundation said the child tax credit will survive, but the think-tank supports eliminating most every other tax credit and subsidy.
"Because the special interests here in Washington are so strong, I suspect many of the current subsidies in the tax code will remain," he said. "But I remain optimistic that some credits and many deductions will go away as part of this reform."
Glaws said he and his partners not only needed the 20 percent federal credit but also state tax credits, including its relative new abandoned building tax credit. His partner Buddy Green of Charlotte said the credit is good policy because it encourages private investment in blighted areas.
"Every time you do one, you take something that's obsolete and worn out and abandoned and turn it into something people work in," he said. "Property taxes go up 1,000 percent. It sort of spreads out."
"It's not like it's a hand out; it's earned," he said. "They take a lot of risks."