Charleston Mayor John Tecklenburg has been unable to deliver on his 2015 campaign pledge to curb the city's rapid proliferation of hotel rooms, and more are going up as a result.
It's not all his fault: He has only one of 13 votes and has been unable to convince enough City Council members to pass substantial new restrictions on hotel development.
And that has had real consequences: Downtown's most recent proposed hotel, a 252-room project on the former Charleston School of Law property, would not have been allowed had Tecklenburg's most recent proposal — to reduce the number of downtown properties where hotels may be built — won approval.
Most everyone agrees it's a problem; it's tougher to get consensus on how to tackle it.
Kristopher King of the Preservation Society said hotel proliferation remains an issue his members are most concerned about.
"We're seeing the hotelification of the peninsula and the city of Charleston," he said. "Frustrations are very high."
Tecklenburg said he will try again soon to curb the number of future hotel sites.
"What is that they say? Everything is OK in moderation," he said. "I just feel we're at the point where we're getting a little overboard, over that tipping point where over time it will detract from the quality of life and diversity of use that our city enjoys."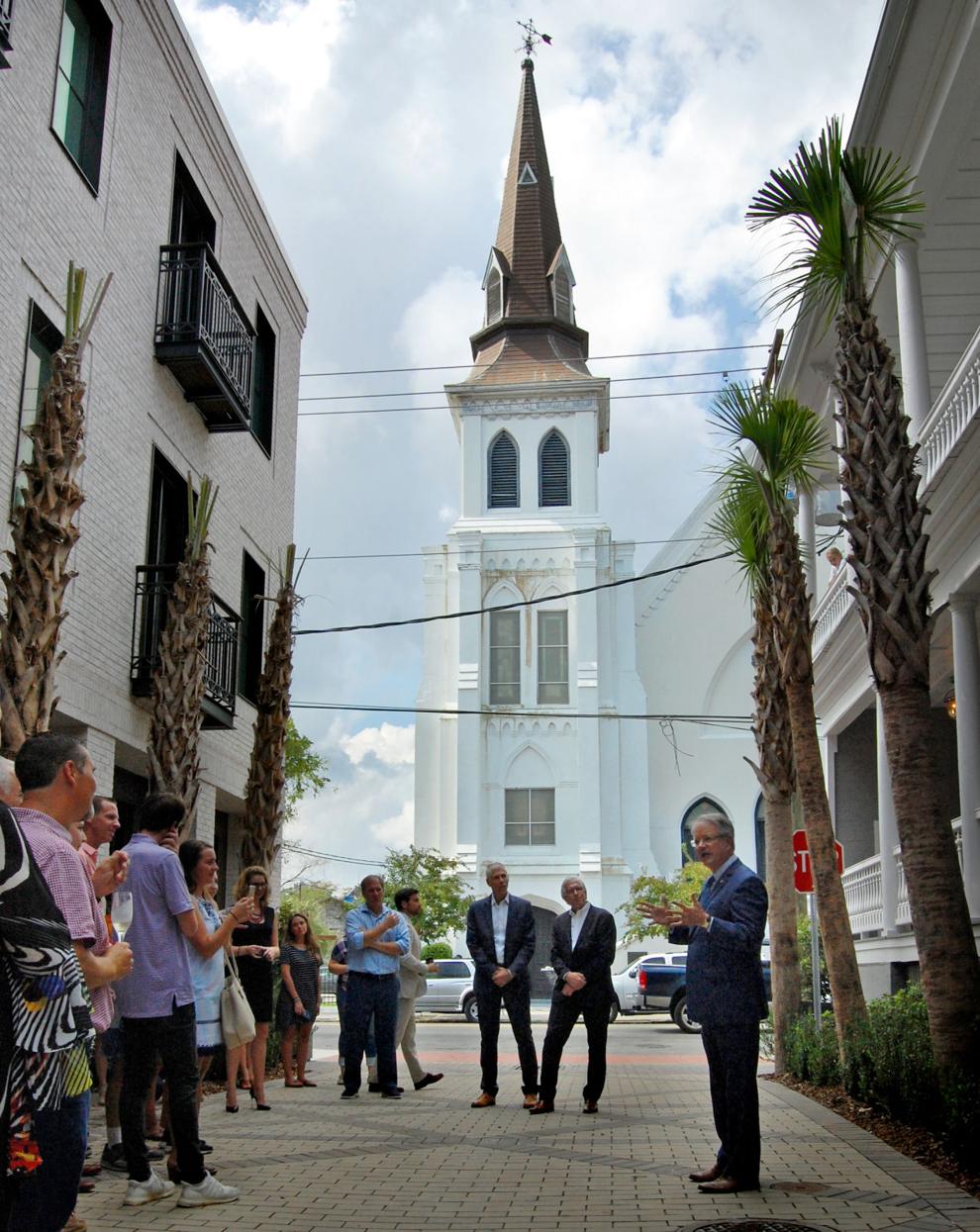 How many are too many?
Currently, the peninsular city has about 14 hotel rooms for every 100 residents — more than Boston, less than Savannah and New Orleans, and about the same number as San Francisco, based on a 2016 study by city planners.
And the city wants to keep it that way, Planning Director Jacob Lindsey said.
"We think that's a great ratio," he said, not just for residents but for visitors, too. "What we're focused on is the quality of life in the city. A city that has a great quality of life is also a city that people will want to visit."
"We don't want to tip beyond where we are right now," he added.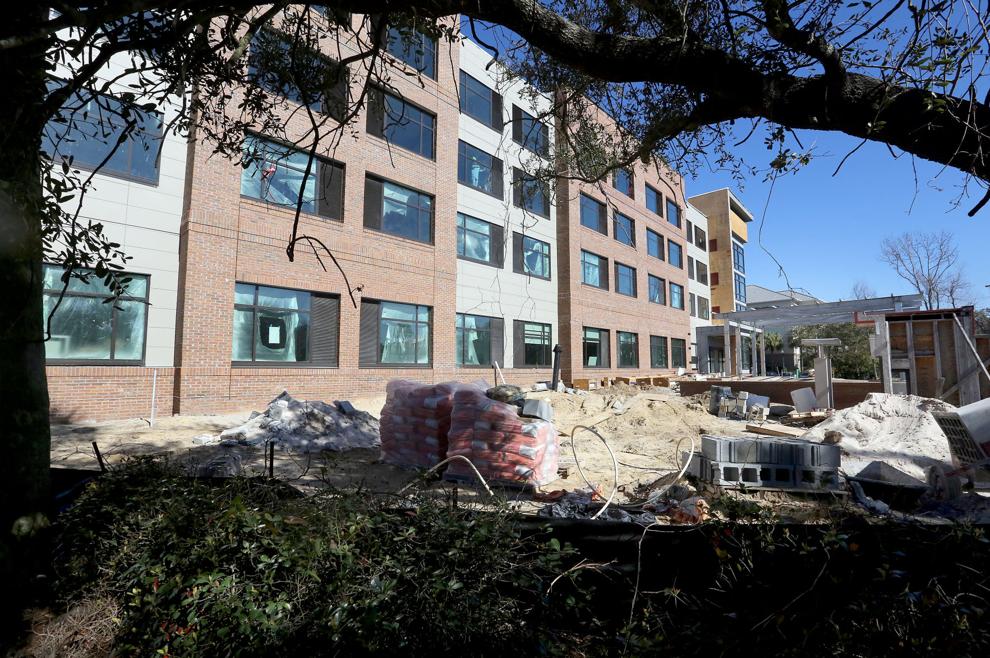 Lindsey said he doesn't want to cast aspersions on cities like Savannah with higher hotel room-resident ratios.
"Savannah is a good place to be. It's a question of the kind of city we're trying to create in Charleston," he said. "Charleston has more residents in its city center, more retail in its center, a more balanced downtown. Other cities have downtowns much more focused on tourism and less serving residents living there in the city."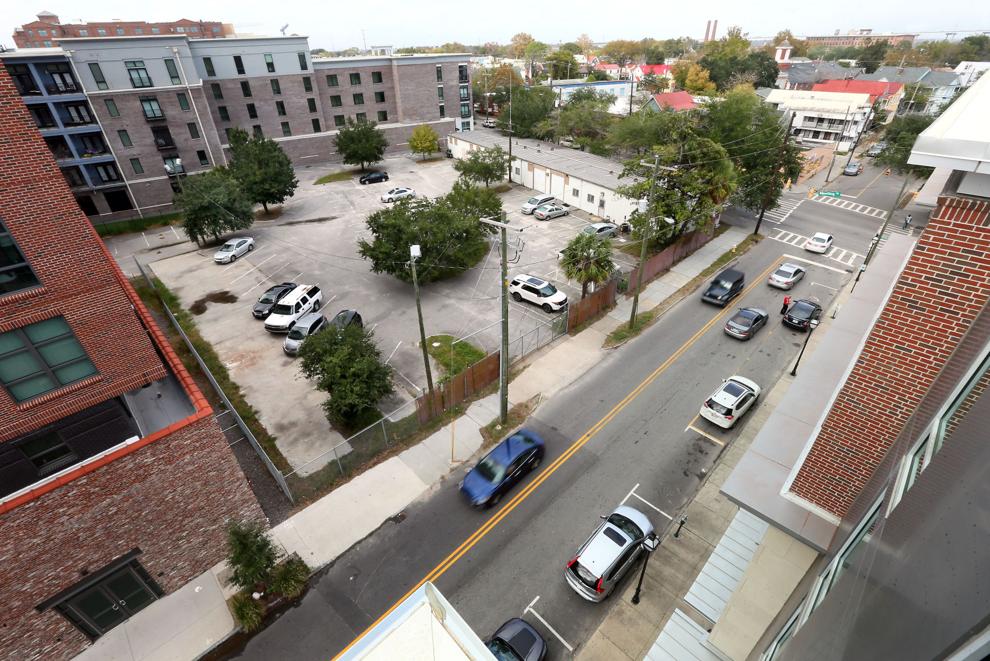 A defining issue
During the 2015 mayoral race, the city's hotel boom loomed as one of the largest issues where Tecklenburg and his runoff opponent, state Rep. Leon Stavrinakis, disagreed.
Tecklenburg called for a one-year hotel moratorium, saying, "I just feel like we need to ask the question: When is enough enough in terms of hotel rooms on the peninsula?"
But Stavrinakis' campaign called moratoriums "arbitrary job killers" that should be used only in emergencies.
Tecklenburg won the election, but Stavrinakis' viewpoint has mostly prevailed since — at least on City Council.
Council members rejected the notion of a moratorium on hotels, and they also brushed back efforts to require developers to build affordable housing if their proposed hotel displaces residential units. It also declined to trim 86 properties out of the city's overlay zone, the only area on the peninsula where hotels may be considered.
But City Council did require downtown hotel developers to provide parking or bus passes for employees, to present plans for valet services and passenger loading areas and to provide guests with shuttle services to the historic district. And it has limited short-term rentals, a separate but related issue.
Some council members indicated they're willing to do more, depending on the details.
"I think the city is being overdeveloped with hotels," Councilman James Lewis said. "I think it needs to stop at some point."
And Councilman Mike Seekings, who plans to decide by April if he'll run for mayor this year against Tecklenburg and possibly others, noted the city already has shrunk its accommodations zone four times since he joined City Council.
He also said he favors taking a fresh look — but also one that looks at other development possibilities such as apartments.
"I  think there was way too much focus put on one class of construction and not on how all the construction was interrelated," he said.
King said he thinks the city needs more data to tackle the issue properly, especially as market forces make new hotels such a popular choice of things to build.
"When you look at hotels, this isn't a peninsula-only conversation. This has to be a citywide strategy," he said. "If you build less downtown and more on the edges, that is going to put more people in their cars. We need to understand the pros and cons of tourism much better."
A boom keeps booming
During the 2015 mayoral race, downtown Charleston had seen almost 400 new hotel rooms added, an increase of more than 10 percent. It had 3,944 hotel rooms total by year's end, with another 370 rooms under construction.
The downtown hotel occupancy rate for 2014 was 81.3 percent — at a $189.61 average daily rate.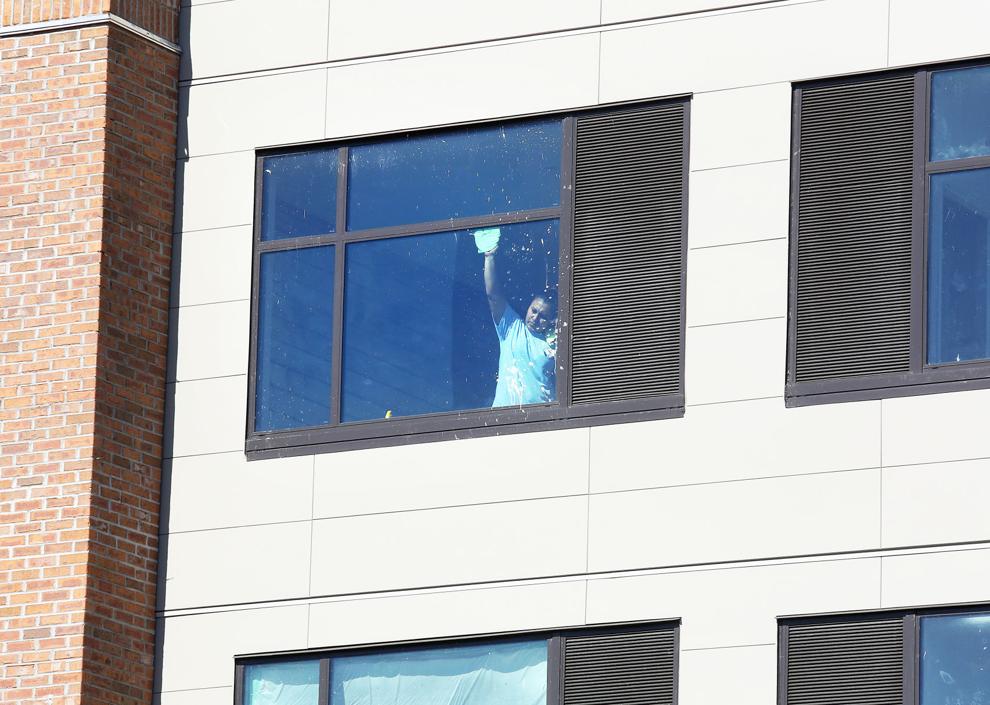 Meanwhile, the local hotel boom is not simply a downtown phenomenon. At the end of 2018, Charleston County had 17,110 hotel rooms. In the first half of this year, at least 540 new hotel rooms are expected to be added to that total — which would outpace last year's total.
Last month's opening of the 179-room full-service Hotel Bennett on Marion Square, now one of the largest hotels on the peninsula, kicked off that growth. Other openings, including two in West Ashley, are set for the coming months.
During the past five years, the county has added an average of about 349 new hotel rooms a year. It saw a spike in 2017, with 726 new rooms, while 2015 was one of the slowest years, with only 119.
Significant increases in hotel rooms often cause at least temporary dips in occupancy rates, said Daniel Guttentag, the director of the College of Charleston's Office of Tourism Analysis.
And Charleston County saw a small, though unusual, dip in occupancy rates last year: Average occupancy was about 75.2 percent, almost 2 percent lower than the previous year. (Since 2010, it had increased every year but one — 2015 — College of Charleston figures show).
Still, Charleston's occupancy rates outpace others in the state and in the country overall: Their figures were about 64 and 66 percent last year, respectively.
The city remains well out of the range that would raise concern for the industry, which typically sees trouble if occupancy ranges between 63 and 68 percent, said Scott Smith, an Atlanta-based analyst with commercial real estate firm CBRE.
So the pressure to build may only continue to build.
"I don't think it's fair to blame the mayor or City Council," King said. "The bottom line is we have 13 decision makers (the mayor and 12 council members).
"Let's have a meaningful conversation and bring some data. The two priorities are we need a data-driven approach and we need to prioritize the residents over the profits of developers," he added. "I think everyone will say they're committed to this. This isn't about 'no hotels,' and I think that's part of the problem. It's about how we go about it."
Emily Williams contributed to this report.