Dylann Roof, Michael Slager and a man suspected in Brittanee Drexel's disappearance were accused of very different crimes, but their cases share at least one similarity: The state and federal governments both wanted to punish them.
That common thread is now under the microscope in the U.S. Supreme Court, which could opt to send a message about such dual prosecutions. The result could have drastic implications for the Drexel suspect, the only one of the three whose case remains unresolved.
The court agreed last week to consider overruling a law allowing each government to punish the same person for essentially the same criminal conduct. Their review of an exception to the Constitution's "double jeopardy" clause comes in an Alabama case in which a felon was imprisoned by a state court for carrying a gun, only to see a federal judge dish out another sentence.
That situation mirrors the prosecution of Timothy Da'Shaun Taylor, the man named in the investigation into the disappearance of Drexel, 17, from Myrtle Beach in 2009. Taylor had been serving probation on an unrelated robbery charge when federal prosecutors indicted him in the same robbery, hoping the second prosecution would make him cough up details about Drexel's presumed death. He didn't, and he was forced to plead guilty and face a 10-year prison term.
"This strikes me as fundamentally unfair that after your case is closed you can still be clawed back into court for whatever reason so the federal government can put pressure on you or repunish you," said Taylor's lawyer, Chris Adams of Charleston. "I'm excited that they're reviewing it."
'Long overdue'
Similar cases have been posed to the Supreme Court before, but the justices typically take only about 100 of the 7,000 they are asked to review every year. But two of the jurists, Ruth Bader Ginsburg and Clarence Thomas, in recent years have called for a "fresh examination" of the issue.
The opportunity emerged in Terance Gamble's challenge of his dual sentences in Alabama. A state judge sentenced the felon to a year behind bars for illegally carrying a gun in 2015.
But he faced a gun charge in federal court, too. He challenged it, saying the Fifth Amendment barred someone from being "twice put in jeopardy of life or limb" for the same offense. His argument failed because past court rulings have carved out a "dual sovereignty" exception to double jeopardy, meaning an act that breaks the law of two governments can be punished by each.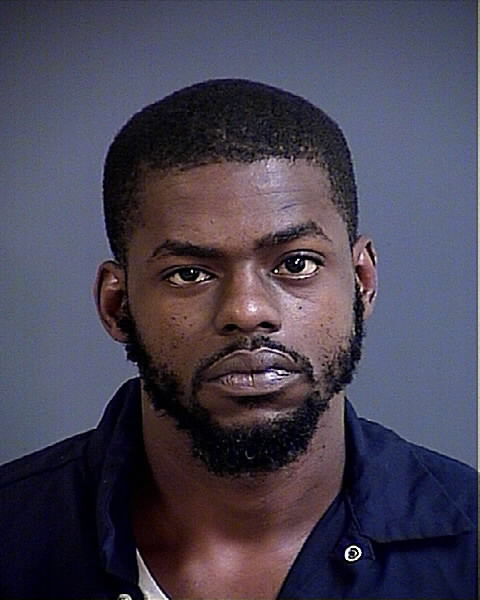 But many attorneys think the law is antiquated.
Taylor was nearing the end of his probation in the robbery of a Mount Pleasant McDonald's when an FBI tipster accused him of playing a role in abducting Drexel, the New York teenager spending spring break on the Grand Strand. She was held captive near Taylor's home in the McClellanville area, assaulted, slain and dumped into an alligator swamp, the informant alleged.
Two of Taylor's accomplices in the McDonald's heist had gone to prison. Explaining why they filed charges, federal officials said Taylor also deserved time behind bars.
The real reason, defense lawyers said, was to get Taylor to talk. But he stood by his innocence in the Drexel case. Since he had already admitted to the robbery, his attorneys said he had no choice but to plead guilty.
He awaits sentencing under a plea agreement that calls for at least 10 years in prison.
Mark Peper of West Ashley, an attorney who represented Taylor at the time, said the prosecution was a "complete abuse."
"This is huge," Peper said of the recent development. "I don't know that (the justices) will do anything, but I'm glad they're taking a look. It's long overdue."
Taylor could ask a federal judge to delay sentencing until the high court makes a decision.
'A double opportunity'
Dual prosecutions like Taylor's are infrequent. It was especially unusual, attorneys said, for the Charleston area to see three of them in less than two years.
Slager was arrested on a state murder charge in April 2015 after a cellphone video showed him shooting a fleeing Walter Scott. He was indicted on federal civil rights charges a year later.
His lawyers contended in both courts that Slager was a victim of double jeopardy. The arguments failed.
After a hung jury in state court, Slager pleaded guilty to the civil rights charge and was sentenced to 20 years in a federal prison.
His defense attorney, Andy Savage of Charleston, said the Supreme Court development likely won't help Slager because the plea deal limited his options for an appeal.
But Savage noted that the Department of Justice used the option to swoop in only after a state prosecution faltered. Its involvement is becoming more political, he said.
"I hope (the court) sends a strong message about the misuse of power by the Department of Justice in similar cases," he said.
Jill HaLevi, a Charleston attorney who spent time as a public defender in state and federal court, has seen many clients face increased punishment in one courtroom because they had already admitted to related crimes in another. It's rare for one person to face simultaneous charges in two courthouses related to the same conduct, she said.
Though the Supreme Court case isn't expected to affect him, Dylann Roof also was prosecuted by both state and federal authorities for the 2015 hate-motivated slayings of nine worshippers at Emanuel AME Church. 
"Usually, that happens to make sure they get a conviction in one place or the other, but they shouldn't go forward with both," HaLevi said.
Roof's federal case unfolded first, ending in his death verdict. He then pleaded guilty to the state charges and got a life sentence.
Armand Derfner, a Charleston attorney and constitutional law expert, said it remains to be seen how far any decision will reach.
"But this whole notion of dual sovereignty is a crackpot scheme," Derfner said. "The Supreme Court could wipe it out."