Charleston is seeing the greatest hotel boom in its history, one that's worrying residents and preservationists as they wonder how all this building might change downtown's quality of life.
Mayor John Tecklenburg has tried to take steps to limit or guide the growth, but City Council hasn't gone along. He plans to try again later this month.
He has said the issue is one of balance on the peninsula, as some fear all these new hotels will take up land that otherwise would be used for housing, offices, retail and other uses. And they feel too many visitors will change the city's vibe to something more akin to tourism towns like Gatlinburg, Tennessee.
"When tourism dominates, that's not good for quality of life," Planning Director Jacob Lindsey said. "If we get Gatlinburg, Tennessee, we'll lose Charleston."
Meanwhile, here are some of the prime reasons driving all this hotel development, at least as seen by those in city government, business and the tourism sectors.
1. Charleston keeps getting ranked first.
Gushing reports and favorable visitor ratings in widely read publications have raised the city's profile, particularly among high-end vacationers.
For the past eight years, for instance, Charleston has been ranked as Condé Nast Traveler's top U.S. tourist destination.
The magazine rated the Holy City as No. 1 among cities with fewer than 1 million residents.
"The city's roots may be its rich Southern history," it noted, "but Charleston stands fully in the now."
The ranking was based on readers' responses about cities' arts and culture, sights and scenery, public transportation, hotels and resorts, restaurants and friendliness. Last year, Charleston received a cumulative score of 90.23, up from 90.15 the year before.
Readers of Southern Living picked Charleston as the South's best city this spring, and, in July, Travel + Leisure Magazine named Charleston its No. 1 U.S. city for the sixth year in row.
2. Hotels make a lot of money.
Sure, there's far more political support for additional affordable housing, but the very nature of the affordable goal means it's trickier to make the numbers work. And even brick-and-mortar retail has suffered as more people shop online.
By contrast, property owners and developers often see the greatest potential for profits in new hotels. That's why several Charleston property owners pushed back at the city's attempt to take 86 properties out of the accommodations zone — the only part of the peninsular city where hotels may be built.
Tecklenburg, whose professional background is in commercial real estate, said he proposed limiting the number of hotel sites because, "My fear is that every property, in the long run, that is entitled to become a hotel will become a hotel."
3. Family and friends like to visit — it's not just strangers coming to town.
The Charleston tourism boon isn't fueled solely by strangers. Many who visit the region are looking to soak up its historic sites, fine dining — and also to see their brothers, sisters, parents, children and more distant kin.
The Charleston-North Charleston metro area grew by 16 percent from 2010 to 2017, to 775,831 residents. And new arrivals from other cities and states accounted for almost all of that increase: 81,055 new residents moved here from somewhere else.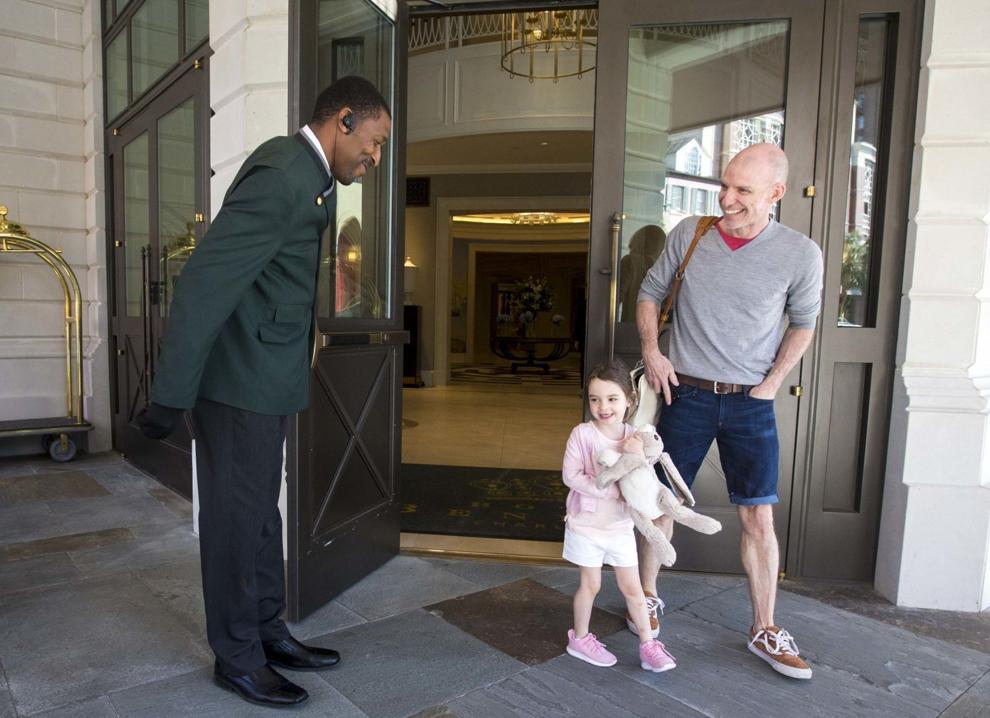 And not all of those new residents have extra bedrooms at home when their friends and relatives come to visit.
Melinda Patience with the College of Charleston's Office of Tourism Analysis said its survey doesn't specifically ask if visitors are related to someone in the Charleston area, but the office's surveys have found family and friends factor into the tourism equation.
4. Charleston's big events draw big crowds.
Charleston hasn't added a lot of new, big events, but the ones it already has have continued to grow.
From the Southeastern Wildlife Exposition to the Cooper River Bridge Run to the two-week-long Spoleto Festival USA, there's often something big happening here.
There's also the Charleston Wine + Food festival and Fashion Week, and many smaller events.
Charleston's most recent tourism management plan, passed in 2015, noted that the city has experienced a proliferation of proposals for special events and a 63 percent increase in the number of events held in the city between 2009 and 2013, with a slight dip in 2014.
By 2012, the city had capped the number of events on the peninsula "due to the continued growth of runs, walks, parades, festivals, and other events."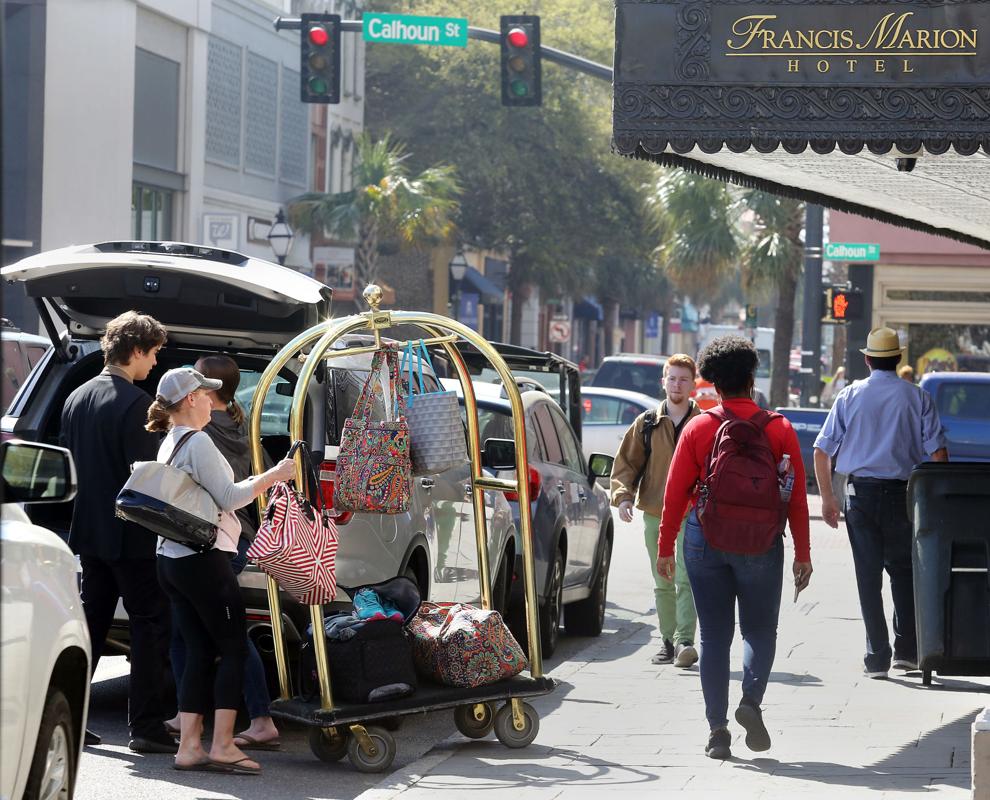 5. Cities around Charleston are also growing. 
It's not just the Charleston metro area that's growing. Places like Beaufort, Charlotte, Myrtle Beach, Atlanta and Asheville also are growing, and they're an easy driving distance for a weekend getaway. 
The so-called "drive market" includes states and metro areas within an eight-hour drive, Patience said. And the 2017 survey found that about one-third of Charleston's visitors come from that market.
6. People come for the food.
Charleston's historic sites have beckoned visitors for generations and remain a crucial tourist draw, but the city's growing national reputation as an area for fine dining is rather new.
Started in 2006, the privately organized Charleston Wine + Food drew 13,780 out-of-town attendees last year. Meanwhile, Charleston chefs and restaurants increasingly are being nominated for James Beard Foundation awards (sort of the Oscars for chefs and restaurants).
As Post and Courier food critic Hanna Raskin recently noted, "Dining has displaced the weather as the obligatory follow-up topic when folks from elsewhere learn where you live. Residents no longer have to deal with questions like 'hot enough for you?' but they're likely to be asked what they think of Husk, whether they've eaten at Rodney Scott's BBQ and if the city's food really is as good as all of those James Beard Foundation awards suggest."
"That last one's easy: Yes." 
7. The demand for hotel rooms has been steady.
If you build it, they will come. At least that's been the case in recent years.
The College of Charleston's Office of Tourism Analysis notes hotel occupancy in Charleston County rose from 71 percent in 2012 to 76 percent in 2016. Despite the growing number of rooms and competition, the number of nights sold was up 2.3 percent for the year.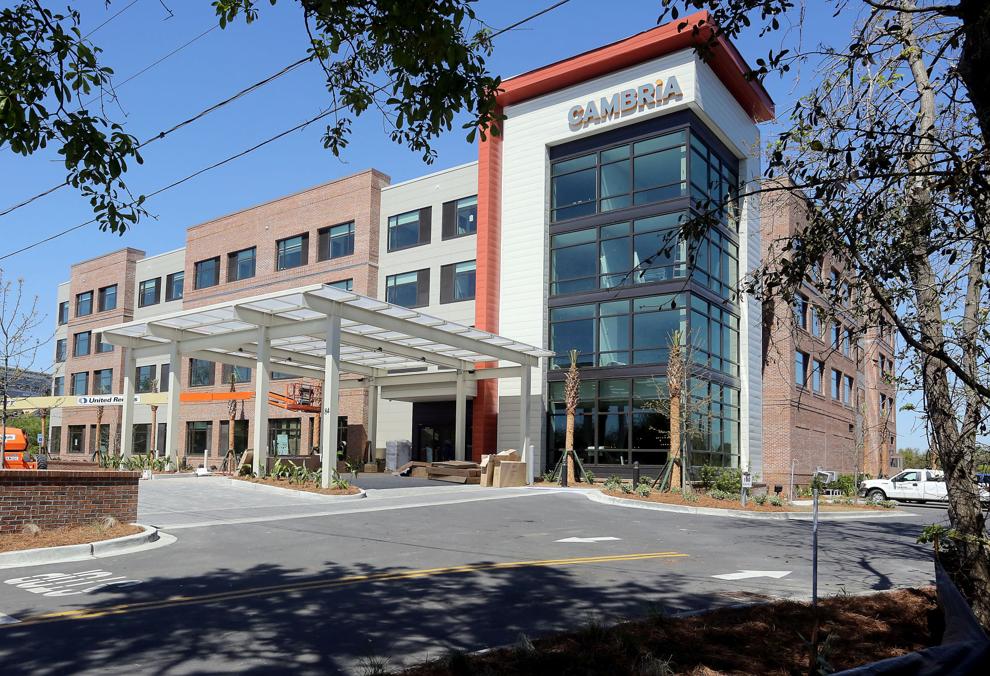 While occupancy rates at Charleston hotels went down in 2018 for the first time in several years, more overnight stays were booked in the area than ever. And local occupancy rates remain significantly higher than state and national averages.
Meanwhile, the city's elected leaders have moved to set limits on homeowners' ability to rent out their houses to guests for short-term stays — a new regulation that likely puts hotel developers more at ease.
8. Charleston is a place for destination weddings.
On any given weekend, more than 100 couples may be tying the knot in the Charleston area.
That includes January, February and even July — months that would be considered the off-season in other towns.
In just a few years, the Charleston area has emerged as a top destination to get hitched or stage a bachelor or bachelorette weekend, creating a lucrative, year-round industry with vast opportunities for small and locally owned businesses.
And this is sort of a new and emerging thing. According to tripsavvy.com, 25 percent of marriages are destination weddings, and it's more popular among more affluent couples. The website estimates there are about 340,000 destination weddings each year, and the average household income is $110,000.
And while Charleston may rank behind Vegas, anyone walking around downtown on a nice weekend is apt to stumble into a group of young women in matching shirts, with one of them wearing a tiara.
9. There are dozens of historic sites.
Charleston's International African American Museum isn't even under construction yet, but there are dozens of historic sites that have expanded their interpretation of slavery and African-American life.
These range from McLeod Plantation on James Island to Boone Hall in Mount Pleasant to the city's Old Slave Mart Museum, among others.
When the South Carolina Historical Society recently opened a new museum inside the Fireproof Building, it featured the story of Priscilla Ball, a slave, along with the Cassique of Kiawah and Indigo pioneer Eliza Lucas Pinckney.
In other words, while Charleston's history has not changed, it's being seen and interpreted in new ways, with new eyes. In 2017, 4.2 percent of Charleston visitors identified their race as African-American, Patience said, up from 2 percent in 2015.
10. The last major natural disaster to hit Charleston was 30 years ago.
Charleston has grown in fits and starts, like many cities.
In between, its prosperity has been checked by major wars (Revolutionary, Civil), several hurricanes, at least four catastrophic fires and the greatest earthquake on record ever to rattle the east coast of the United States.
But — and this would be a good time for local readers to knock on wood — the city's last widespread disaster occurred some 30 years ago, when Hurricane Hugo hit. Three major storms struck between 2015 and 2017, and they washed out a few weekends (and caused serious problems for a few hundred homeowners), but this city has seen far more destructive times.
11. The airport is seeing more flights than ever.
While the roads leading to Charleston haven't changed much, its welcome mat has expanded dramatically for those arriving by air.
More carriers and more flights have led to a big jump in air travel. The number of passengers at the Charleston International Airport has more than doubled this decade: from 2.02 million in 2010 to 4.47 million last year.
The first two months of this year have shown a 13 percent passenger increase over last year's numbers. Passengers arriving by air tend to stay longer and spend more money, according to Explore Charleston, formerly known as the Charleston Area Convention and Visitors Bureau.
All that air traffic increase occurred before this month's big milestone: On Thursday, a planeload of transatlantic passengers touched down here for the first time on a nonstop flight, as British Airways began its new service between London and Charleston. 
12. There are actually are some upsides to having more hotels downtown. 
While many worry about the balance of hotels downtown, others have noted there are advantages, too. Simply put, the more tourists stay downtown the more they contribute to city coffers — and the less they might contribute to traffic and parking congestion.
Overly restricting hotels downtown could only fuel the market to build new ones nearby, such as North Charleston and Mount Pleasant.
City Councilman Mike Seekings, whose district covers much of the Old and Historic district, said instead of limiting hotels, the city should formulate a large-scale zoning plan to encourage all the uses the city wants to take root, and it needs to involve transportation solutions. He noted that limiting hotels downtown could drive up their room rates and encourage more visitors to stay on the outskirts and drive in.
"The issue isn't hotels in and of themselves," he said. "The issue is growth and mobility."
And while the city has tried to curb hotel development, its chief planner, Jacob Lindsey, has said its ratio of hotel rooms to residents hasn't tipped too far — at least not yet.
Lindsey has noted the city's current ratio is about 14 hotel rooms per 100 residents, less than Savannah and New Orleans and about the same as San Francisco.
"We think that's a great ratio," he said.
Warren Wise, Emily Williams and John McDermott contributed to this report.
Read more about Charleston-area hotels, growth and development: