Angela Still is on a mission to change the lives of South Carolina's inmates.
The Columbia-area resident founded Karuna Prison Yoga in February 2017 after working with the nonprofit Prison Yoga Project for three years. Through her organization, Still brings trauma-sensitive yoga classes to male and female inmates.  
"It's been exhilarating," she said. "Service yoga is pretty much nonexistent in South Carolina. I've gotten more support than I thought I'd get."
Yoga helps inmates while behind bars and after they are released because it teaches them to deal with stress and live in the moment, Still said.
She wants to break through stereotypes often portrayed in popular media about incarceration. She noted the general public needs to realize that the majority of inmates will one day be released to rejoin society.
It's in everyone's best interest for them to be well-equipped for dealing with reintegration into civilian life, she said. 
While teaching yoga to prisoners is a relatively new endeavor, Still is no stranger to educating. She works as a teacher at Focus Program, an alternative school for at-risk youth in Lexington School District 1, and she taught English to middle schoolers for 21 years before that.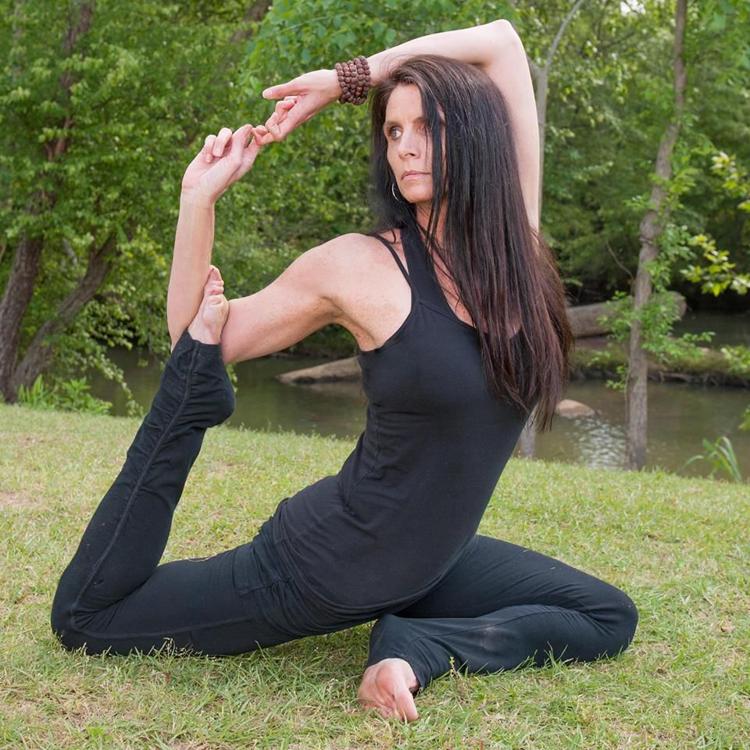 When she started teaching prisoners, Still was surprised by the experience.
"I was afraid," she said of her first yoga lesson behind bars. "I didn't know what to expect. We did the class in a visitation room. They were very respectful, very interested in what I was doing. It was really refreshing because it gave me hope that I could go back and do it again."
Since then, Still has expanded her program to nine state prisons and received three grants since registering as a nonprofit. 
In 2017, Karuna Prison Yoga received a $5,000 grant from the Self Family Foundation in Greenwood, a $1,000 grant from the California-based Pollination Project and a $1,500 grant from the Hootie and The Blowfish Foundation.
At McCormick Correctional Institution she instructs male inmates reentering the general population after being in solitary confinement. It's officially called the Step Down program and stands out as an example of why inmates need yoga, she said.
"The first few times I went in, some of them had been in lockup for 23 years," Still said. "It's debilitating."
Bryan Stirling, S.C. Department of Corrections director, said he started practicing yoga about five years ago after having back surgery and is familiar with its mental and physical benefits.
Any kind of programming, whether it teaches yoga or some other useful skill, is welcomed, Stirling said. 
"Prison can be a stressful place," he said. "Anything that can help you cope and channel your energy in a positive way and make it a safe place for staff (is welcome)."
Being in a prison environment, especially in solitary confinement, can lead to conditions such as post-traumatic stress disorder, Still said. 
Practitioners say trauma-sensitive yoga uses postures and breathing techniques that create a stronger connection within one's self after events like military combat or domestic violence. 
In the coming year, Still said she hopes to continue taking her courses into state prisons as well as getting more inmates certified as instructors so that they can hold their own classes.
"When I'm teaching, I don't see them as felons," she said. "I see them as a reflection of myself. We've all done things that we're not proud of. They need somebody to show them a way to cope."
To learn more about Karuna Prison Yoga, to get involved or to donate, visit www.karunaprisonyoga.org or their Facebook page.