A candidate for Charleston City Council was isolated for nearly three hours Tuesday in his Broad Street office after receiving a suspicious envelope containing powder.
The incident closed part of the street and drew police, fire and the city's Explosive Devices Team to attorney Jason Taylor's law office.
His part of Broad Street was blocked off with caution tape after a call was made to law enforcement about the envelope. Taylor, a candidate seeking the 3rd District seat in this fall's city elections, said the envelope was addressed to him and contained white powder. He practices criminal defense and civil law.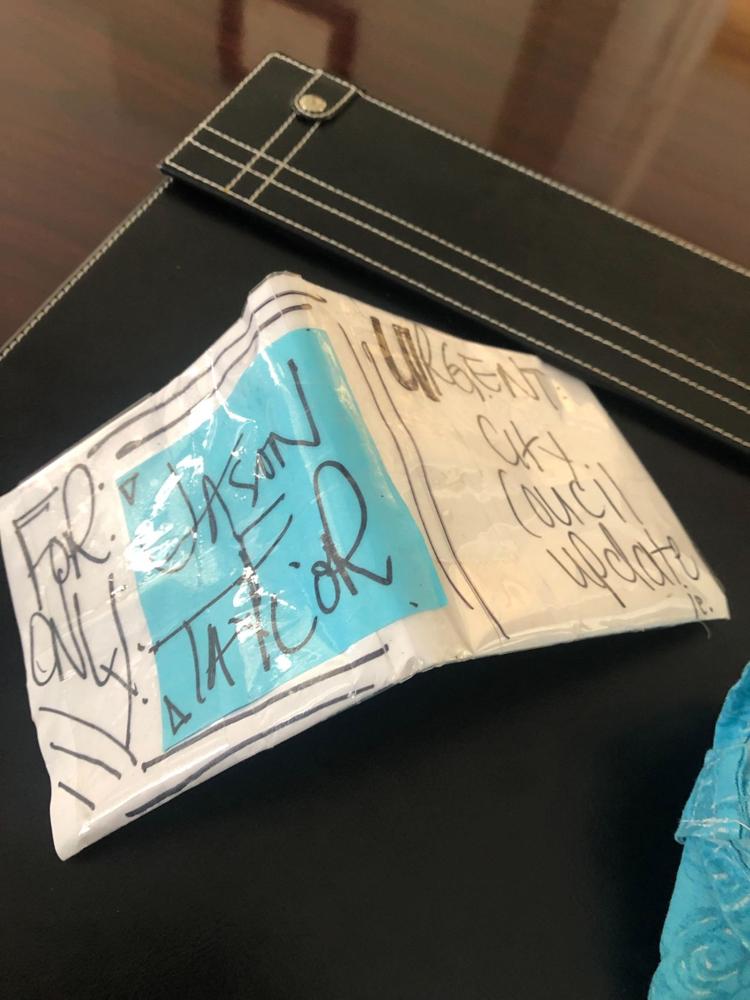 Taylor said he was examined by firefighters, declined ambulance transport, then was asked to stand with responding firefighters and not leave the scene until the powder was tested.
Broad Street, between King and Meeting streets was closed to traffic around 1:30 p.m. due to the suspicious package, police spokesman Charles Francis said. The scene was cleared around 2:40 p.m.
Charleston City Spokesman Jack O'Toole said the substance did not contain narcotics, explosives or biohazardous material.
Taylor said the envelope did not appear to come through the mail. It was taped, and blue sticky notes read "Urgent City Council Update." A piece of paper enclosed in the envelope featured a drawing of a woman sitting under a tree branch. Taylor said he has been trying to assist someone on the East Side with removal of a tree that had fallen after Hurricane Dorian. 
Taylor said he got the white powder all over him, and his secretary also handled the mail.
Taylor faces District 3 incumbent Councilman James Lewis and challengers Jason Sakran, Luqman Rasheed and Robert Cason Gaither in the Nov. 5 election.