BAMBERG — The pungent scent of pine wafted from green "Frazier Fur" candles inside Tagadu's Gifts and Collectibles as shop owner Gene Schwarting settled into the "personalization station," where an electric sewing machine stitched monograms into clothing.
A mannequin wore a dark red "Go Red Raiders" T-shirt. Bamberg-Ehrhardt High School's homecoming football game was last weekend.
Tuesday started out like any other day in Bamberg, a town of 2,500 just south of Orangeburg in the middle of South Carolina farm country. Peach colored Clemson signs were staked in front yards. A "closed" sign hung in the window of an antique shop.
Then the town's most famous native made a very big announcement.
Schwarting noticed two co-workers huddled around a store computer, reading the headline, "Nikki Haley resigns." Schwarting called his wife, who was at work across town at the Bamberg County School District. He told her to find the news on her computer.
"Then I went back to my office and called it up on the computer myself," he said. 
Later that day, Schwarting and his co-workers ate lunch at Rusty & Paula's Restaurant, where other customers and wait staff were abuzz with the news from the White House about Haley's departure as U.S. ambassador to the United Nations.
Would their hometown celebrity run for president, they wondered aloud. Someone had an article pulled up on their phone, with the headline, "3 Reasons She's Leaving."
Schwarting, who once lived near Haley's family, said he knew better than to speculate. 
"She probably just needs a rest," he said. 
Haley's parents Ajit and Raj Randhawa moved to Bamberg in 1969 after living in India. Her father, Ajit Randhawa, had taken a biology professor post at nearby Voorhees College, an historically black college. Her mother worked as a school teacher before opening a clothing store "Exotica" in 1976. They replaced some of the ceiling tiles to create rows of red and blue tiles in the design of the American flag. They stapled 50 white glittery stars to the blue tiles. 
That store is now Tagadu's. When the Schwartings bought it in 2003, they kept the flag design.
Bamberg, SC
As she campaigned for governor and once in office, Haley occasionally reflected on how her upbringing in this small town shaped her.
When her family first arrived, they had trouble finding someone who would rent to them. They finally found a place, but its owner told the family that they couldn't entertain blacks, Haley wrote in her autobiography, "Can't Is Not an Option."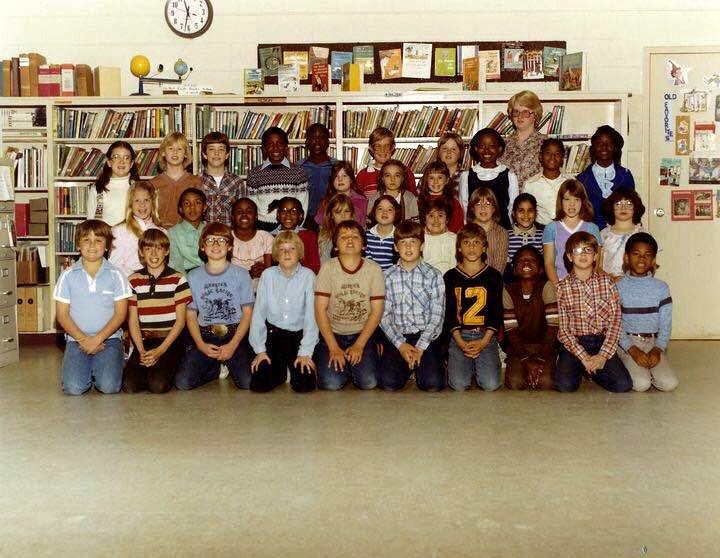 Like many Southern towns, Bamberg was divided by railroad tracks that separated whites and blacks. "We weren't dark enough to be black or pale enough to be white," she wrote.
While in elementary school, Haley wanted to be a Pilgrim in a school play, but instead was tapped to play Pocahontas.
On a kickball field one day, she was confronted by classmates who wanted to know if she was white or black. Haley said she just wanted to play kickball.
She was bullied in third grade to the point where her dad talked with her teacher and her mom brought Indian snacks to school and answered her classmates' questions about India.
Haley has said many of her bullies eventually became friends, but the hurt never completely went away. Instead, it ultimately might have helped her navigate the political world, where disagreeing agreeably is a valuable skill. 
"I still feel like that kid in survival mode who has to focus on bringing people together ... and how we're more similar than different," Haley said in a 2015 interview.
Return to politics?
The Randhawa family built their first Bamberg home at 194 Woodlawn Terrace. The one-story ranch with a brick facade fit in alongside the others in the neighborhood near the high school.
The house always stood out from the others with its distinct Indian design, said Trent Kinard, a childhood friend of Haley. The light and dark brown bricks created a geometric design. Inside, a prayer room was built for the family, who were practicing Sikhs. 
On Tuesday, Kinard — who is on the Bamberg County Council — stood outside that house and reflected on his memories of Haley.
A light blue "For Sale" sign was staked in the yard in front of the house. Kinard said that he and his friends have talked about purchasing the home and turning it into a Nikki Haley museum if she ever runs for president. 
"She was as smart as you could be," Kinard said. "You've been governor. You've been the U.N. ambassador. The next step is to run for president." 
'No plans to run'
When Nikki Haley was in middle school, her family built a much larger and grander home at 50 Sharon St., just on the other side of the high school. Surrounded by the tall trees and distanced from Sharon Street by a long driveway, the home had a tannish yellow brick front and white trim around its windows. The roof was a burnt red. Two large and tall white pillars held up a large awning, which jutted out above an arched window over the front door. From Sharon Street, a spiraling staircase was visible through that arched window window.
"It also has an Indian style," Kinard said, of the color choices.
He stayed in touch with Haley after she moved to Lexington and has followed her political career closely. He said he remembered Haley as incredibly smart and kind, but typically quiet. When the teacher would put math problems on the blackboard, Kinard said, he and other classmates scribbled the math down in their notebooks. Haley, however, did the math in her head.
Kinard said that no matter what Haley decides to do, the town of Bamberg will support her. 
"It's not fake, it's real," he said. "What you see on TV is how she is." 
Schwarting said he and his neighbors agreed that Haley was the best leader South Carolina could have had during the debate over the removal of the Confederate flag from the Statehouse grounds. 
Even though Haley said she has no plans to run in 2020, the residents of her hometown — like so many others across the country — see her return to politics as all but inevitable.
"We would support her if she ran for president in 2024," he said with a wink.