WINNSBORO — A gunshot sounded inside a low-slung camper perched near the shore of Lake Wateree on a steamy summer night.
More than a dozen other recreational vehicles were nestled in a loose semi-circle around the wood-framed bait shop where anglers stopped for minnows and chilled six-packs of beer. Yet people either didn't hear the gunshot or dismissed the muffled bang as just another acorn dropping from the canopy of oaks onto the tin roofs below.
Years ago, Sutton's Landing had some rough edges and rowdy regulars who liked to whoop it up on occasion. But these days it was more of a working-class retreat for couples and families looking to kick back, down a few cold ones and watch the sun set in a riot of colors across the dark, riffling waters.
Trouble had become more of a stranger. Until this night, when one of the campground regulars showed up drunk and distraught at his neighbor's door. Call the police, the man implored.
When Fairfield County sheriff's deputies arrived that night in July 2015, they found the man's wife inside their camper with a gunshot wound to her head. Cathryn Vera, a 43-year-old mother of three, sat slumped against the bedroom doorway with her husband's 9 mm pistol tucked underneath her body, as if she had been standing and then dropped to her knees. A spent shell casing lay nearby on a bed.
To investigators, it appeared to be a clear case of suicide. But two years later, questions continue to mount about the circumstances surrounding Vera's death and the thoroughness of Fairfield County's investigation into what happened that night.
Vera's friends and family insist she showed no signs of wanting to take her life, and they fault investigators for closing the case without fully exploring whether foul play was involved. They contend that the lead detective didn't bother to probe allegations of marital discord and abuse. They point to discrepancies between the autopsy and the coroner's initial findings. And they question why Vera's husband wasn't required to give a formal statement to investigators until 15 days after her death.
"They didn't do what they were supposed to do," said Chelsea Mindel of Charleston, one of Vera's twin daughters from her first marriage.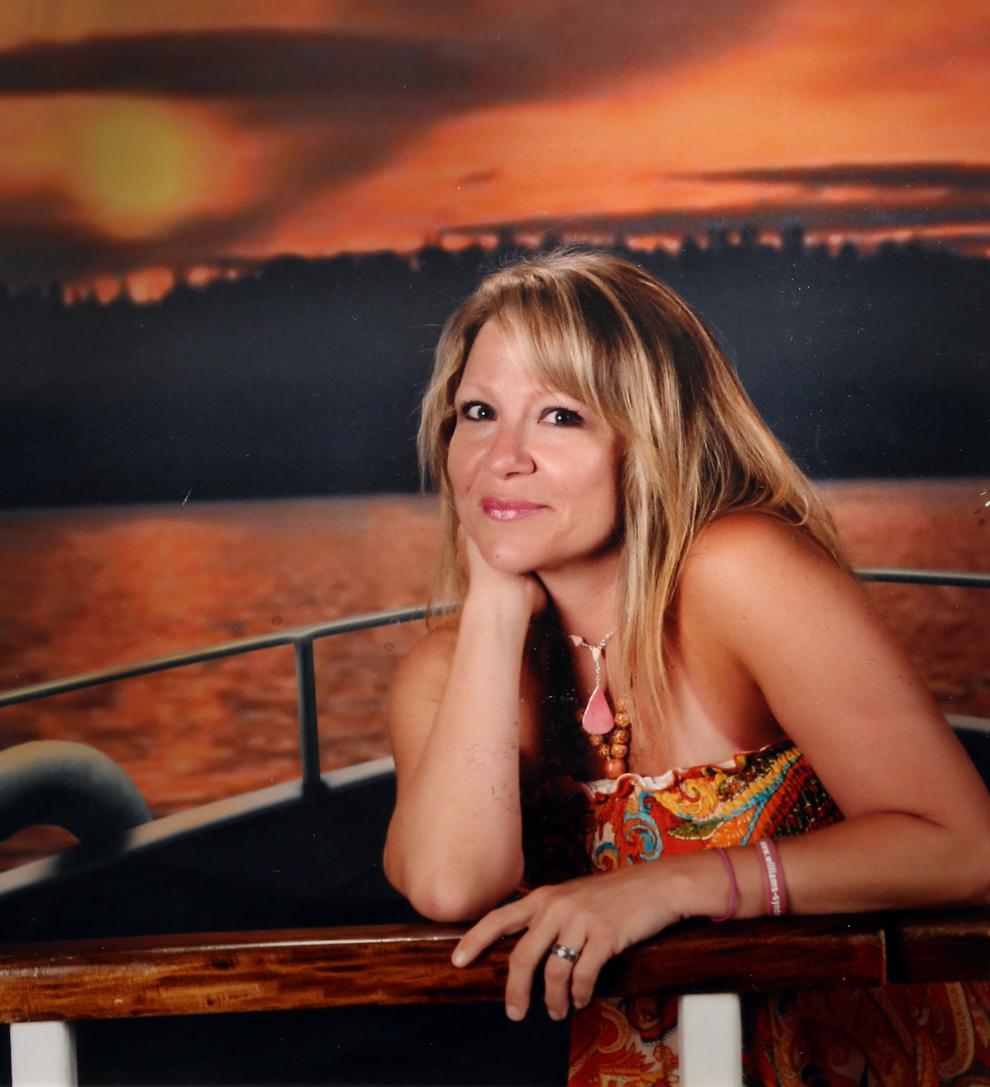 Fairfield County Sheriff Will Montgomery and his staff maintain that the investigation was handled by the book and that all signs pointed to the same conclusion: suicide. Montgomery said he feels for Vera's family but stands by the work his department did on the case.
"We feel very comfortable with what we've done," he said.
A state office charged with looking out for victims' rights came to a harsher conclusion this year after reviewing the sheriff's office investigation and finding avenues overlooked and steps not taken. In a March letter to Vera's family, Crime Victims' Ombudsman Director Veronica Swain Kunz wrote that there was insufficient evidence to prove or disprove the suicide finding, in part because the sheriff's office appeared "uninterested/unwilling" to interview potential witnesses.
Kunz described this as unusual, adding that "it is surprising and disappointing that Fairfield County Sheriff's Office handled your mother's death in what appears to be an insufficient manner."
Vera's husband, Marcial Vera-Rodriguez, has left the state and could not be reached for comment, despite several attempts by The Post and Courier to reach him by phone and through Facebook and his family. The couple had been married just 17 months when she died.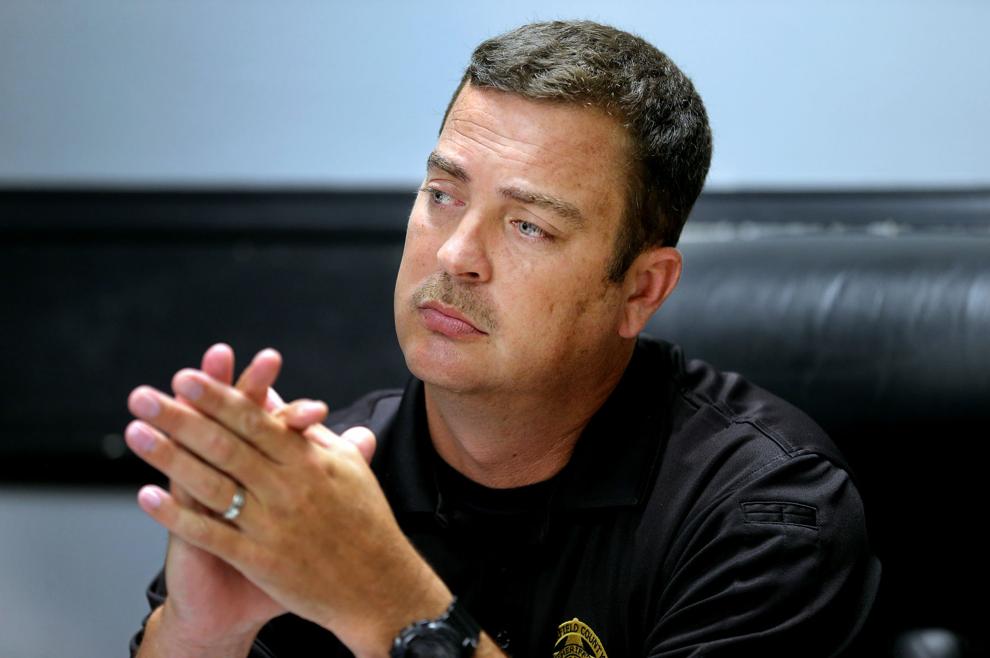 Death in the night
Investigations into apparent suicides are often emotional affairs, fraught with uncertainties and laced with grief, anger and guilt. Friends and relatives don't want to believe a loved one would take his or her own life. They don't want to consider the possibility that they missed warning signs or a chance to intervene. They are left with an unfathomable loss and a host of unresolved questions.
"I can tell you, that's just the way it is with suicide calls," said Joe Silvia, who ran the Fairfield County Coroner's Office for 32 years and now serves as its chief deputy. "The family never believes their loved one would do something like that."
Vera's loved ones say they understand that premise, and they insist they could accept a ruling of suicide if the evidence added up. But to them, the case seems full of holes and peppered with false assumptions.
The shooting occurred shortly after 9 p.m. on July 29, 2015, at a campground that had been a popular getaway for the former Summerville resident and her husband, a secluded spot in the woods about 27 miles from the full-time home in Blythewood they shared with her mother and teenage son. They seemed to fit in well with the other regulars, and Vera often would show up straight from work, still dressed in her nursing scrubs, campground owner Chris Sutton said.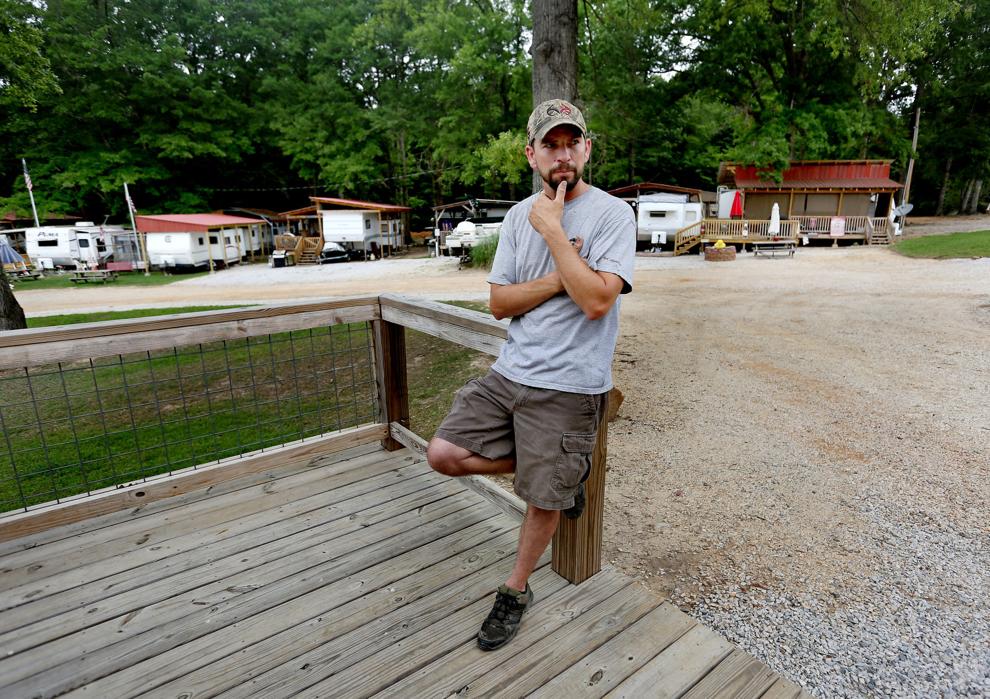 Sutton had seen the couple socializing with friends around dinner time. They seemed relaxed and happy-go-lucky. But when Sutton returned a couple of hours later, he found sheriff's deputies swarming around the couple's camper, still decked out in American flags and patriotic bunting from the Fourth of July. Vera-Rodriguez stood outside, screaming and crying, Sutton said.
Deputies noted that he was covered with blood and "extremely intoxicated," according to a police report. Vera-Rodriguez told them he and his wife had argued over the future of their relationship and his desire to move back to his native Puerto Rico, the report stated.
When Vera went to the bathroom, her husband said, he stepped outside to relieve himself in the woods. He said he heard a sound like a branch falling on the metal roof above the camper. When he ventured back inside he found his wife lifeless and bleeding on the floor, he told deputies.
The positioning of the body atop the gun, the close quarters in which she was found and the absence of signs of a struggle made it appear that she had taken her own life, sheriff's officials said. The incident report labeled it a suicide, though officials insist they hadn't made up their minds at that point.
"From the beginning, on any scene like that, we suspect everybody until we can prove otherwise," said Lt. Jeff Talbert, the sheriff's chief of detectives.
Deputies photographed Vera-Rodriguez and swabbed his hands for microscopic residue that might indicate whether he had fired a gun. The lead detective, Brad Truesdale, performed the same test on Vera's body. Once Vera-Rodriguez's children arrived, he was left in their care for the night, a police report stated. Documents show the former soldier was taken to a Veterans Affairs hospital to get medication to help him "come down."
Sheriff's Maj. Brad Douglas said investigators saw no reason to detain him any longer, and they wanted to be respectful of his grief.
"This person just lost a spouse, so we're obviously not going to just hammer him on everything," he said. "It's not uncommon for us with suicides to wait and interview a spouse a day or two later, just because of the situation."
It would be two weeks before they sat down with him again.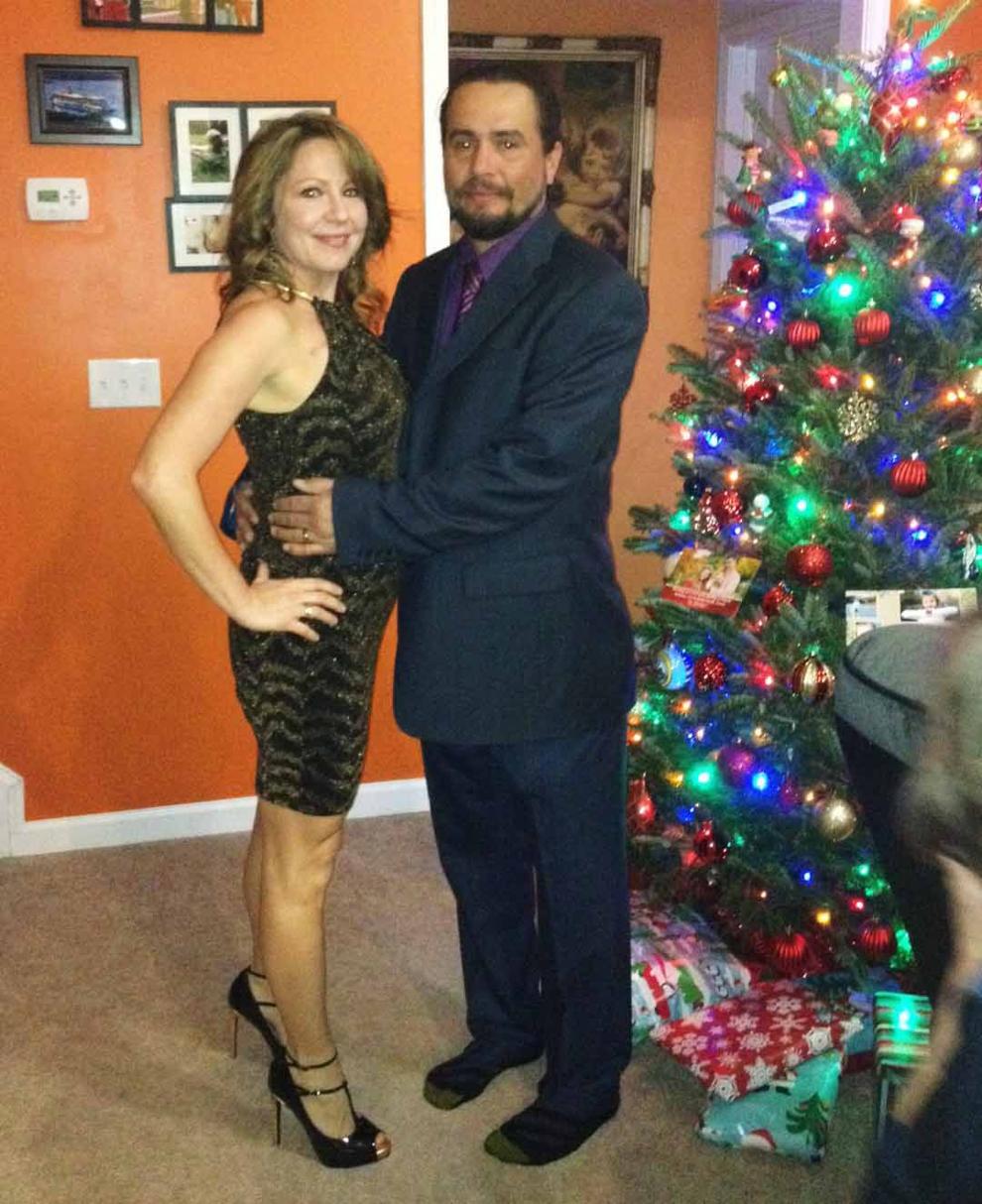 'She did not kill herself'
Wando Ramos was stunned the next morning to learn of her friend's death. It made no sense.
Ramos had spent the day at the lake with Vera and her husband, and Vera seemed fine — happy even — when Ramos left around 7:15 p.m. They had made plans to get together that coming Saturday and had discussed what food they might include on the menu. Vera had followed up with a text a little while later to confirm those plans.
"She said, 'Thank you for coming today. I had a wonderful time,' " Ramos recalled.
Hard-working, warm, dependable, cheerful. Those were words Ramos would use to describe her friend. The two worked together as nurses at Columbia's Providence Health hospital, and Ramos saw no signs that Vera was despondent. Even if that was so, Vera would never have abandoned her son, who required specialized care, Ramos said.
Vera was fiercely protective of Eric, a 17-year-old afflicted with Williams syndrome, a genetic condition characterized by cardiovascular disease, developmental delays and learning challenges. Vera had obtained her nursing degree, in part, so she could better care for Eric, friends and family said.
"She was so devoted to him," Ramos said. "She knew there would be no one else to take care of him if she was gone. Why would she do something like that and leave him alone? There is just no way."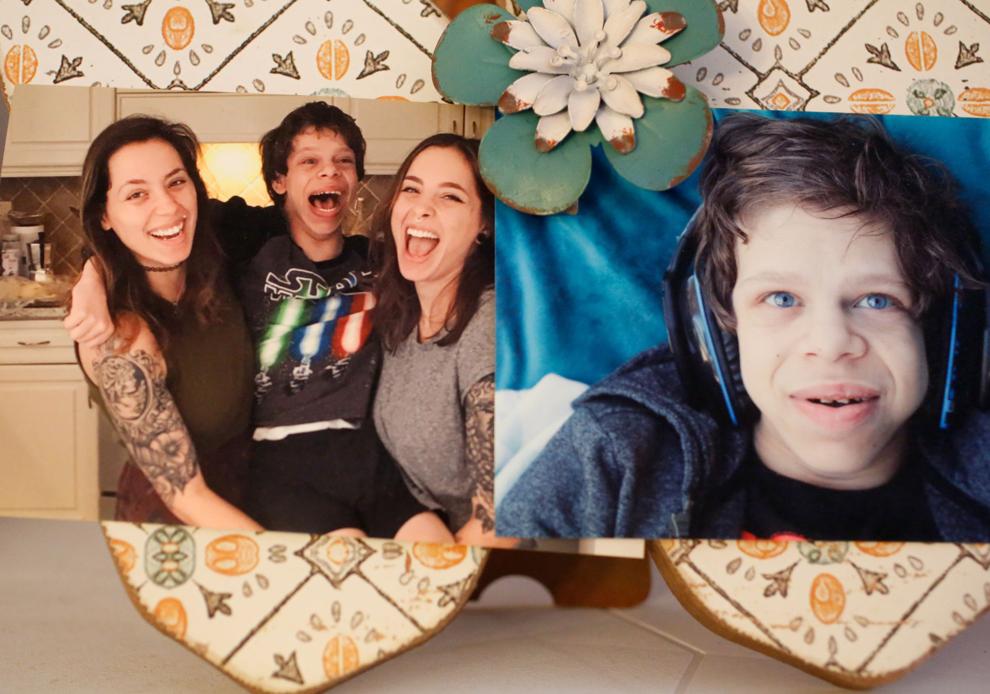 Other friends — including a longtime suicide hotline volunteer — agreed with Ramos' assessment. And they would soon present investigators with details and accounts that raised fresh questions about the state of Vera's marriage and the man she wed in February 2014.
John Patrick Dawkins and Wil Hunt were the first to come forward, providing the sheriff's office with written statements about a visit Vera made to their Columbia home the night before she died.
Vera told them that her husband had been "mentally and physically abusive to her multiple times," and that he had previously threatened her with a gun, according to Dawkins' statement. She told them he was prone to excessive drinking, which made him violent, and that he had been hospitalized for post-traumatic stress disorder, Dawkins stated.
Hunt, who worked with Vera at Providence Health, told investigators that she had shown up for work a few weeks earlier with bruises on her arms and a black eye — injuries she accused her husband of inflicting, according to his written statement.
During her visit, Vera told her friends her husband had been drinking and texting a woman in Puerto Rico for days, and he now wanted to move back to the island, according to Hunt's statement. She planned to confront him the next day at the campsite, Hunt stated.
Ramos offered an almost identical account when she and seven other co-workers showed up at the Fairfield County Coroner's Office a few days later to give written statements. They described Vera as a victim of domestic violence who was preparing to leave her husband. And they pointed out that women rarely use guns to commit suicide. 
Being medical professionals, Ramos said, they assumed their words would carry some weight with investigators. But no one seemed particularly interested in what they had to say, she said.
Hunt got the same impression. On Aug. 6, 2015, he fired off an email to Sheriff Montgomery expressing concern that investigators had already made up their minds that Vera's death was a suicide. He begged the sheriff to dig deeper.
"I want justice for Cathy. ... I want you to have this case investigated as if she were your family member or best friend," he wrote. "She did not kill herself!"
Hunt said none of the sheriff's investigators followed up with him or his co-workers. "They just blew us off," he said.
Inconsistencies emerge
Vera's family grew concerned that investigators weren't doing more to look into these allegations. Her mother, Wynnette Aranza, was stunned that the sheriff's office hadn't reached out to her with questions, seeing as how she shared a home with her daughter and Vera-Rodriguez. She finally ended up contacting the detectives on her own, but they didn't bother to follow up and get a formal statement from her, she said.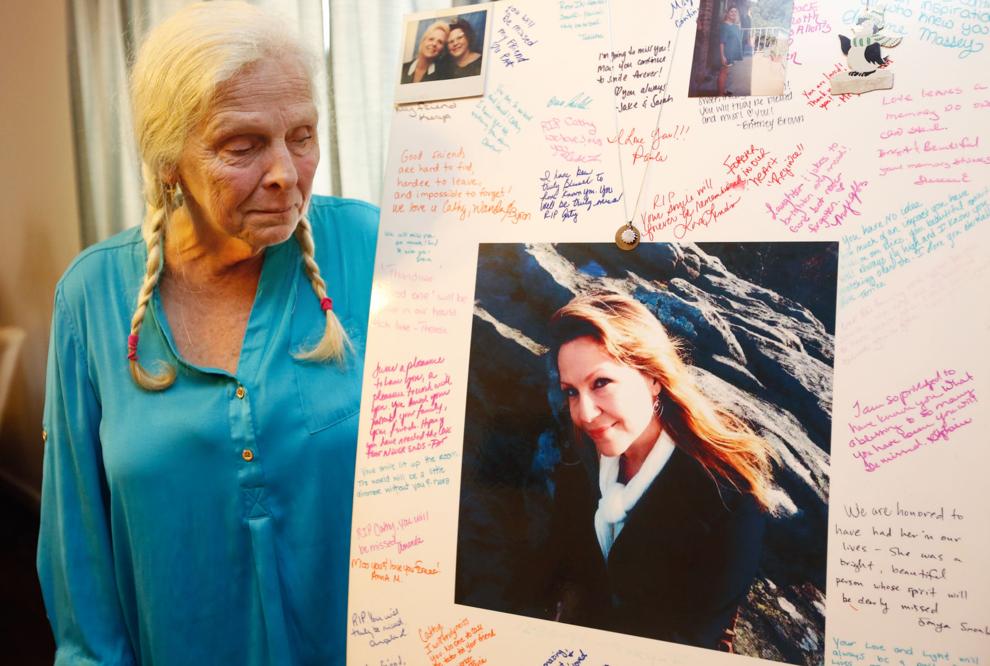 Vera's twin daughters Chelsea and Kaitlyn Mindel were attending College of Charleston when she died, and they were troubled by conflicting information they were receiving from authorities.
Barkley Ramsey, county coroner at the time, initially told them that Vera had shot herself in the right side of her head, using her right hand, Kaitlyn Mindel said. When they told him that couldn't be because their mother was left-handed, Ramsey dismissed their concern, saying he had seen such cases "all the time," she said.
An autopsy conducted the day after her death at Newberry Pathology Associates, however, showed the fatal entrance wound was actually on the left side of her head and that area pinpointed by Ramsey was where the bullet had exited. Further confusing matters, samples analyzed by the State Law Enforcement Division would later show Vera had gunshot residue on her right hand, but none on her left, suggesting she reached around her head to shoot herself on the left side with the hand that wasn't dominant.
The Mindel sisters also spotted several errors in the autopsy report, including statements that Vera had shot herself outside the camper and that she had a tattoo of a flower on her neck (it was actually a sun surrounding a yin-yang symbol.) Her name also was misspelled in the report and her age listed incorrectly.
The inconsistencies bothered the Mindel sisters.
"If they couldn't get the basic facts right, then what about the rest?" Kaitlyn Mindel said.
Ramsey, the former coroner, acknowledged that he might have misspoke when he told Vera's family about the path of the bullet that killed her, but he stands by his ruling.
"As far as I'm concerned, this was a suicide," he said.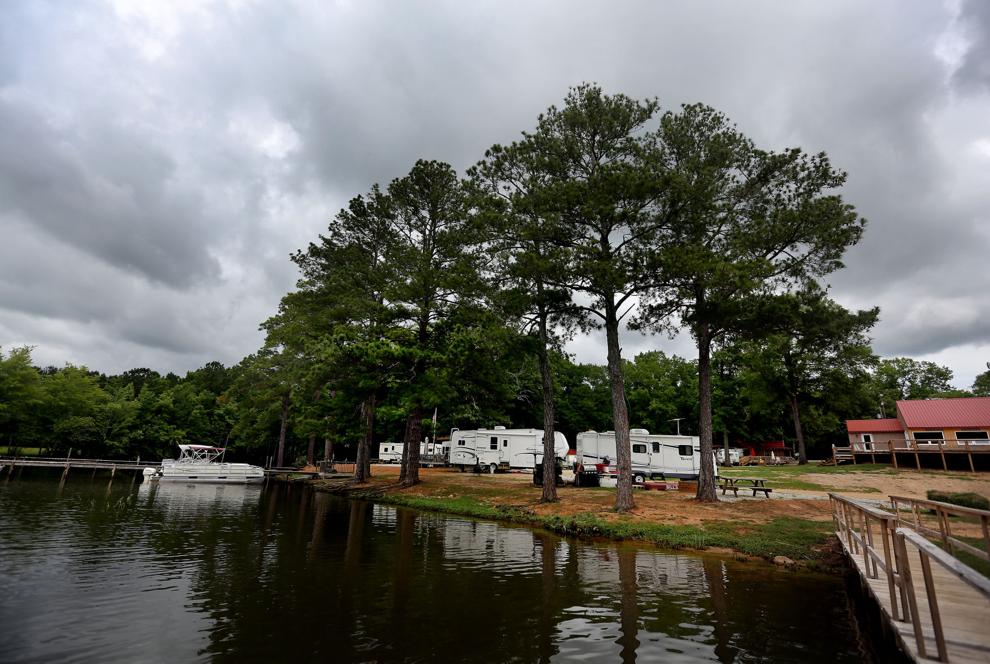 Following the evidence
Montgomery also dismissed concerns that his department had given the domestic abuse allegations short shrift. Investigators checked with authorities in Richland County, where Vera and her husband lived, and found no reports of domestic violence.
"Not even one 911 call," Montgomery said.
Domestic violence experts will tell you that it's not uncommon for abuse to go undocumented because victims are often fearful of what might happen if they speak out. But Montgomery said the lack of documentation left his investigators with nothing more than hearsay to go on.
"Even if we had gone to the hospital and interviewed some of her co-workers, I don't think it would have done any good," he said. "It definitely wouldn't have helped our case."
Investigators didn't get a formal statement from Vera's husband until Aug. 13, 2015 — 15 days after her death. He provided a two-page account that essentially mirrored what he told deputies the night of the shooting. The interview was not recorded on audio or video.
Detective Truesdale wrote in his notes that Vera-Rodriguez's statements had been consistent. Vera-Rodriguez also acknowledged arguing with his wife over a woman he had corresponded with on Facebook, but he insisted they patched up their disagreement after he agreed to un-friend her.
"Could it been staged? High Intoxicated, " Truesdale wrote in the margins of his notes. He scrawled a question mark underneath the notation, underlying it five times.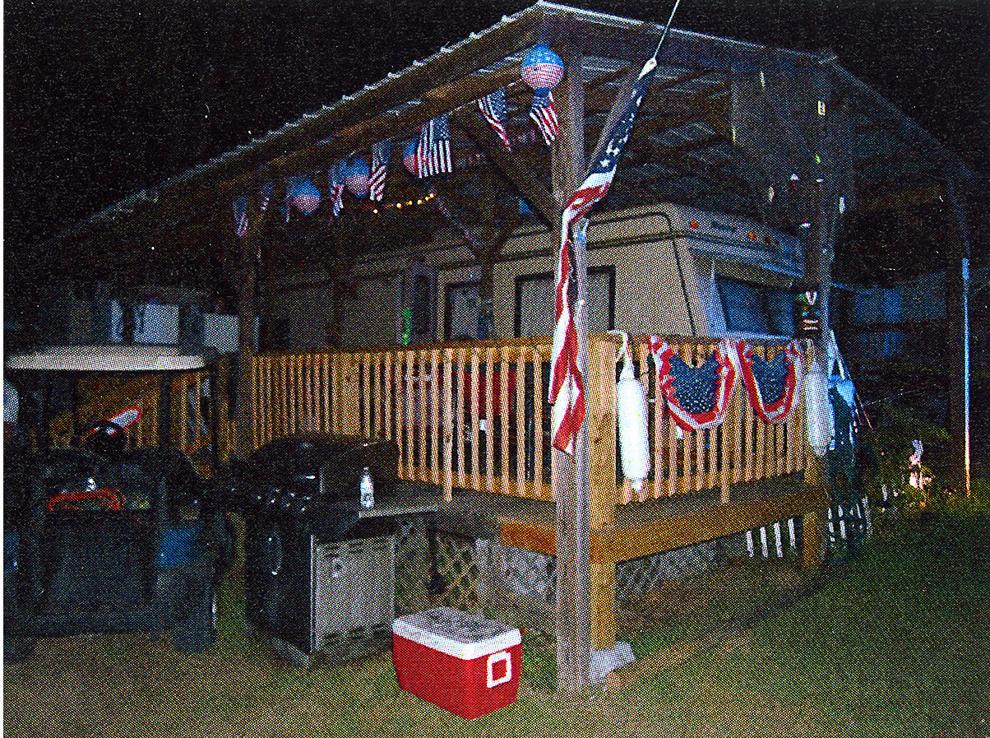 Still, his case notes end there, and there is no indication investigators dug deeper into the couple's marital issues leading up to that night.
Sheriff's officials said they weren't sure why Truesdale waited that long to get the statement from Vera's husband but they saw nothing wrong with the delay. In the end, none of this changed the evidence at the scene indicating that Vera had taken her own life, they said.
For one, SLED's analysis showed more gunshot residue on Vera than on her husband. He had just one particle on his right hand — a trace he could have picked up by brushing against her when he went to her aid, investigators said.
"Had he shot a gun, he probably would have had more than one particle on his hand," Talbert, the sheriff's lieutenant, said.
The bedroom also was too small for someone to have maneuvered around Vera and shot her from that angle, Talbert said. And the gun was positioned beneath her bent leg, suggesting she had fallen on it after firing the weapon. Investigators found the fired round lodged in the porch, confirming the trajectory of the shot, he said.
"We have to look at the scene and what does that scene tell us," Douglas, the major, said. "And that scene tells us that she did this. It's a terrible thing but she did this. "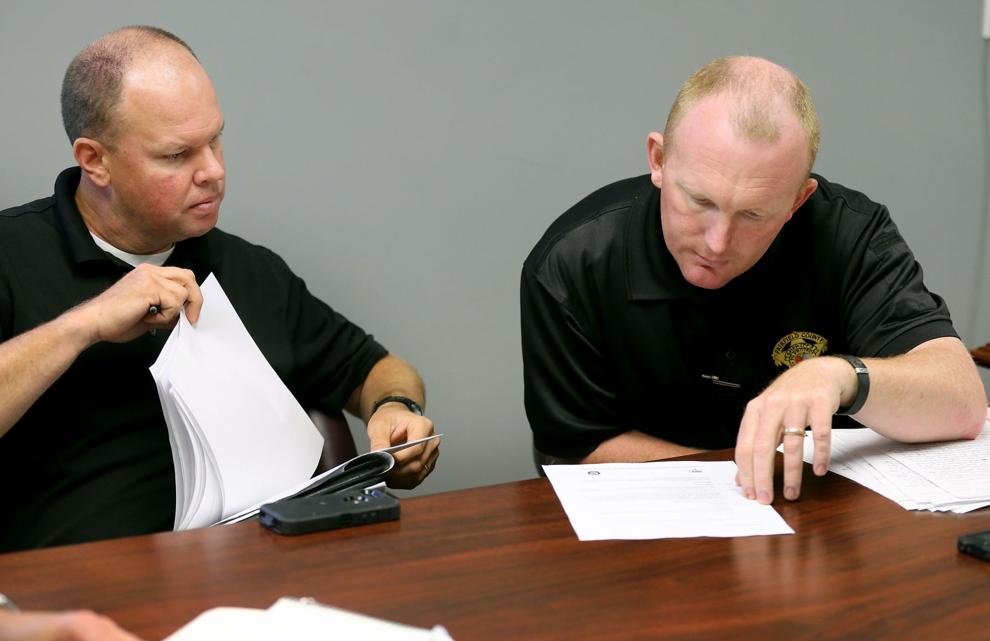 A harsh critique
Vera's family remained unconvinced, despite the decision by sheriff's investigators to formally close the case in December 2015. Her daughters compiled a timeline, noting the various inconsistencies and unexplored avenues in the investigation. They traveled to Fairfield County to question sheriff's officials and taped the conversation so they could pore over the details again and again. They reached out to a lawyer and other professionals for advice.
Eventually, they found their way to the state's Crime Victims' Ombudsman and got the attention of Kunz, the office director.
Kunz would not discuss the case with The Post and Courier, citing her office's privacy rules, but her letter to the Vera family lays out a scathing indictment against Fairfield County's handling of the case.
She noted that investigators had failed to follow up with Hunt, Ramos and other potential witnesses who alleged domestic violence and past arguments between the couple involving guns. Kunz also expressed concern about the sparse documentation of Truesdale's questioning of Vera's husband, saying in her letter that "the information provided to us about the interview(s) of potential murder suspect who has a motive, means, opportunity and past violent history does not rise to the level of a thorough investigation."
She noted that Vera-Rodriguez had been the sole beneficiary of his wife's $50,000 life insurance policy.
Kunz also accused sheriff's officials of stonewalling her office on questions raised during a May meeting on the case. Among other things, they asked whether investigators would be willing to interview Vera's husband again or consider calling in SLED agents to assist with the case. Montgomery did not respond to "numerous attempts" to reach him and Douglas waited three months before replying that the sheriff's office had no interest in questioning Vera's husband again, Kunz stated.
Montgomery said he was "very upset" by Kunz's letter and he disputed her contentions that he was hard to reach and or that his investigators came up short on the case. Still, he sees little point in reopening the investigation or calling in SLED unless new information arises.
"All they'll be able to do is to come in and look at what we've already gathered in terms of evidence and statements," he said.
Douglas agreed, insisting investigators have already done all they could on Vera's death.
"We're sorry that the family is going through this, but it's not that we're just writing her off," he said. "We don't write anybody off. Every victim we deal with is important to us."
But Kunz wasn't alone in her concerns. Sara Barber, executive director of the South Carolina Coalition Against Domestic Violence and Sexual Assault, also reviewed the investigative case file, and she said she was struck by the cursory nature of the probe. 
"I do think the fact that so many people came forward to talk about prior abuse was concerning, and that really wasn't investigated," Barber said. "I would think that would have set someone's antennas off. Suicide does not seem to be consistent with how she lived the rest of her life."
Vera's daughters agree, and they intend to keep pushing for someone to reopen the case. 
"It's not like we are trying to push some conspiracy theory," Chelsea Mindel said. "If our mom did do it, we could deal with it. But there has never been enough evidence to prove what they are saying. And it's frustrating that they won't even look in another direction."
Her sister nodded. "It feels like they aren't interested in justice."