Wesley Max Myers spent years trying to convince South Carolina courts that he had falsely confessed to killing his then-girlfriend and setting fire to the North Charleston bar where she worked.
He had admitted to the crime in front of TV cameras and apologized.
But he was innocent, he later insisted. Myers eventually succeeded in overturning his murder conviction and winning a new trial. A Netflix series about coerced confessions highlighted his case.
His ultimate ticket to freedom would come with an ironic twist, though: He would have to again admit to killing 36-year-old Teresa Haught. He did that when he pleaded guilty this summer to voluntary manslaughter. The 58-year-old was sentenced to the 16 years he had already been imprisoned, and he was released.
Myers had long resisted the idea of confessing a second time to something he had not done, his current girlfriend, Cynthia Margiotta, said. But with his first confession likely to be used against him in another trial, attorneys suggested that the plea was the best route to avoiding more prison time.
Myers himself is hesitant to talk about the experience, Margiotta said.
"It's the hardest thing he's ever done in his life, and there are many days when Wesley regrets what he's done," she said, crying. "Everybody says it's over now. But it will never be over. He can't move on."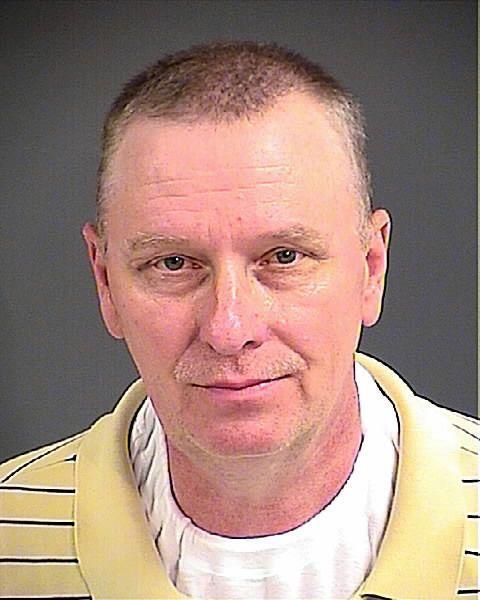 Myers' confession had raised concerns about the interrogation tactics that led to it and highlighted the importance of videotaping police interviews. While many departments have adopted the practice in the years since then, some key agencies routinely do not record investigators' questioning of suspects. The State Law Enforcement Division, for example, recently spent $170,000 beef up its recording.
Chief Deputy Solicitor Bruce DuRant, who tried the original case, agreed that video can clear up many issues with police interviews. But DuRant said he wouldn't have prosecuted Myers if he were not confident of the defendant's guilt.
Prosecutors did not ask Circuit Judge Markley Dennis for a particular sentence when Myers entered the plea July 25. He had faced up to 30 years behind bars.
"(Haught's) family wants to put this behind them," Assistant Solicitor David Osborne, who had joined the prosecution, said. "They felt that if he admitted his guilt, they were satisfied. And he apologized for what he did, again."
'Might have did it'
In May 1997, Haught was a single mother of four and manager of the Mill Inn on East Montague Avenue.
Prosecutors alleged that her boyfriend, Myers, became enraged after finding a sexually suggestive message written in the water on Haught's car outside the bar.
As Haught closed the venue for the evening, authorities said, Myers confronted her, beat her with a wine carafe and torched the business.
Myers agreed to questioning to help find the perpetrator, he would later say. But he wasn't the killer, he told detectives from the North Charleston Police Department; he loved Haught.
That early portion of the interrogation was on video, prosecutors said, because the authorities planned to give him a polygraph exam. But he had been drinking earlier, and that couldn't be done, they said.
The questioning resumed the next day, when the investigators started revealing to Myers key evidence pointing to him. For one, they said, the hair in Haught's hand matched his.
Myers said the police convinced him that he had blacked out and forgotten about committing the crime.
"I guess I might have did it then," he said once, the detectives would recall.
That was not on video, but the officers would later walk Myers in front of TV cameras, and he confessed to the world.
But he had been misled. The hair in Haught's hand was someone else's. DNA found on a dollar bill with Haught's body also wasn't his.
At Myers' murder trial, defense attorney Tim Kulp tried to show how someone like Myers could confess to something he didn't do. The case, Kulp said, pointed out how the popular "Reid technique" for police interviewing, which calls on a suspect to confirm detectives' accounts of how a crime unfolded, can elicit false confessions.
"They need to be on guard for false confessions because the technique is so powerful," he said. "One way is to simply videotape the interrogation so the means and methods are memorialized."
Considered a best practice by law enforcement experts, many South Carolina police agencies have embraced filming interviews. Police departments in Charleston, Columbia, Horry County and Greenville routinely do, agency representatives said.
Still others, including the Richland County Sheriff's Department, have made it a policy not to, sheriff's Lt. Curtis Wilson said.
SLED's policy says it's "not common practice" to record interviews, unless prosecutors direct agents to do so. Authorities accused North Charleston police officer Michael Slager of lying to SLED agents about the shooting death of Walter Scott. But the interview wasn't recorded, leaving that accusation in dispute.
Chief Mark Keel said SLED is writing a new policy after buying four stationary cameras and 14 portable units for recording interviews. The mobile versions are contained to a briefcase packed with a computer, monitor, camera and microphones, making them conducive to the field interviews that agents often do, Keel said.
"As technology changes, we try to stay up with that technology," he said. "When you look at all the programs on TV, I think juries now expect to see video."
'A broken man'
Myers' jury found him guilty in 2001. He was sentenced to 30 years in prison.
In a post-conviction relief proceeding, though, a judge in 2012 tossed out the verdict after learning that the trial judge and jurors had contact during deliberations — a violation of Myers' right to be present for such meetings.
The courtroom admissibility of Myers' confession stood. But prosecutors said a 16-year lapse since the first trial would make a second one difficult. They offered the manslaughter plea, but they refused to let Myers again profess his innocence under an "Alford plea," which allows defendants to maintain such a stance while acknowledging the evidence stacked against them. 
Myers' assistant public defender, Martha Runey, did not respond to requests for comment. John Blume, his appellate lawyer, said Myers thought pleading guilty "was something he needed to do."
"He was very reluctant," Blume said. "But he finally said that the people who know him are going to know he didn't do this. The people who believe he did it are always to going to believe he did it, no matter what."
Indeed, many defendants whose convictions are overturned after proclaiming coerced confessions often plead guilty to resolve their cases, Blume and others said.
Saul Kassin, a psychology professor at John Jay College of Criminal Justice in New York, testified as an expert in Myers' trial. Of 289 people exonerated by DNA evidence in cases highlighted by the nonprofit Innocence Project, those who had falsely confessed were seven times more likely to plead guilty, Kassin said.
"The Myers conviction has haunted me for many years," Kassin added. "He is, and always was, innocent."
Last month, "The Confession Tapes" on Netflix highlighted Myers' case in its third episode, and an interview with him was used heavily to promote the series. The program proved favorable to Myers' version, only briefly flashing word of his guilty plea at the end.
"They mind-raped me and made me believe I killed someone I loved," he said in the interview before his plea. "It was all a setup."
But the official record will forever label Myers a killer.
"I think he's guilty," DuRant said. "I've always thought that."
Myers lives with his new girlfriend on a North Carolina apple orchard. Margiotta, who has known Myers since childhood, said Myers passes time by fishing. But life has been hard, she said; he hasn't found work because of declining health.
"He came out of prison a broken man," she said. "It has ruined his life."