A new downtown homeless center will open a thrift store on Wednesday. 
The thrift store located at the All of Us Resource Center is operated by We Are Family, an LGBTQ advocacy organization that has led the effort to establish a safe space for the homeless.
Rent for the building at 529 Meeting St. was secured at just $1 a year thanks to a specially negotiated lease. The city of Charleston, one of the center's partners, is paying the utility bills. Other partners include the YWCA of Greater Charleston, Loving Arms, Origin SC, Art Pot and the Medical University of South Carolina's Department of Family Medicine.
Revenue generated by the thrift store will benefit We Are Family, helping the nonprofit manage the new operation — complete with a computer lab, laundry, showers, a medical clinic, food services and more — and fund its outreach programming. 
"When it comes to our long-term goals of the thrift store, we are working toward the thrift store to continually generate funds to help in the support of those marginalized and undeserved in our community," said thrift store director Demi Hickman, who has been with We are Family since 2016, starting as a street outreach member and working his way into other roles within the organization.
He said thrift stores appeal to those interested in vintage goods, and they provide affordable clothing to the homeless. In other words, he said, the store is not just for patrons seeking to make donations but also for the very people the center is meant to serve.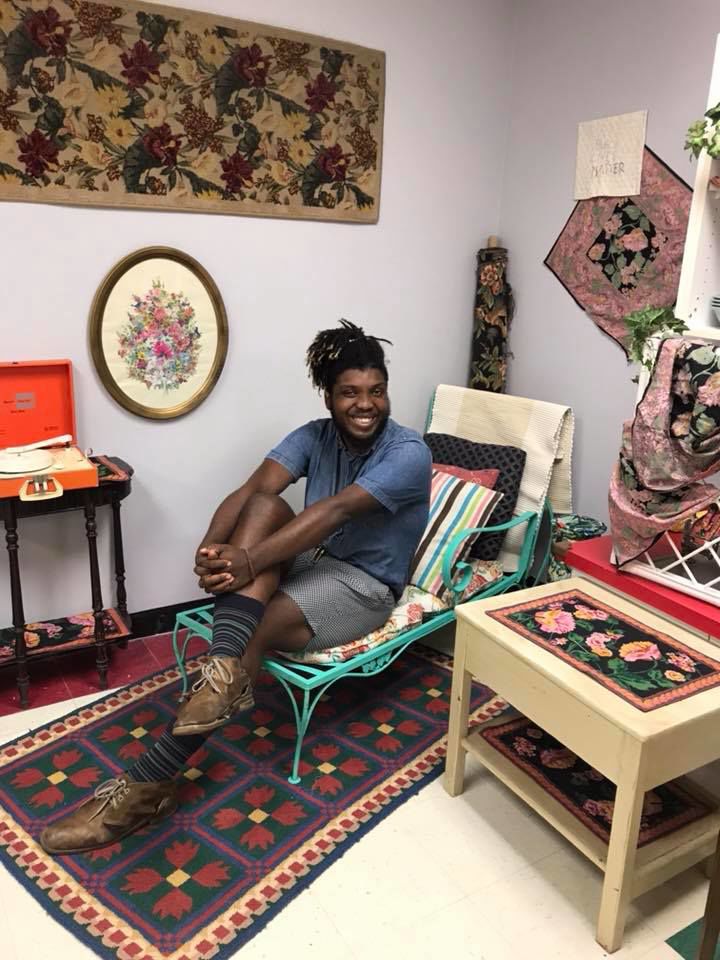 "The thrift store is a proven model," Hickman said. "It's a great way to provide revenue, and it promotes community upcycling. With a steady supply of donations, we will be able to make sure that anyone that comes to the center in need of clothing will be able to receive just that."
Community members can donate gently used clothing, furniture, hangers, household wares, electronics, vintage and antique objects, and other items. Team members will make occasional house calls, if necessary, to pick up donated items. 
Already the store is selling rugs, paintings, coffee tables, light fixtures and more. 
The thrift store inside the All of Us Resource Center will be open 10 a.m. to 7 p.m. Wednesday through Sunday.