An unnerving silence filled the football stadium as the Wando High Marching Band launched into its routine at a regional championship Oct. 13.
Like many modern marching band shows, Wando's program uses electronic amplification for its quieter instruments, as well as some pre-programmed sound effects and voice-overs that tie the show together.
None of that was happening as the band began its preliminary round performance at the Bands of America Regional Competition in Gaffney. The sound system had gone haywire.
"I'll be honest with you, I don't know how they did it," said Band Director Bobby Lambert. The band soldiered on, never visibly breaking stride, and rallied as the sound system cut back on. Before an audience of thousands from Virginia, North Carolina, South Carolina and Tennessee, they delivered one of the highest-rated performances of the day.
"The kids were so well-poised and so in control of what they were doing that every judge commented on how well they performed in that circumstance," Lambert said.
The legendary Wando Marching Band has won 11 state championships and a heap of other accolades over the years, but for Assistant Director of Bands Lanie Radecke, watching its composure in the preliminary round was her proudest moment.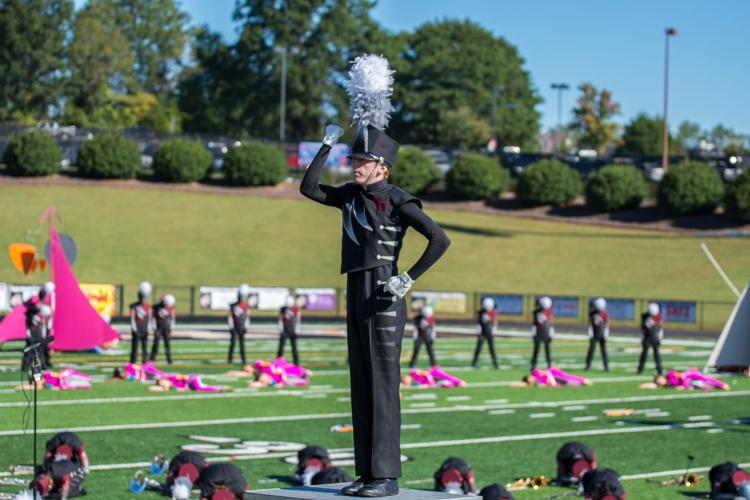 "No other band would have been able to handle marching the first 90 seconds of their show in dead silence, but they performed even better than we had rehearsed," Radecke said.
The technical malfunction wasn't the first challenge the band faced this season. Hurricane Florence robbed the band of a week of rehearsals. When Tropical Storm Michael shuttered schools again on Oct. 11, the band lost a crucial final rehearsal day.
This year marked Wando's first championship win in the regional competition. The band also swept the Class 4A awards in the competition for Outstanding Visual, Outstanding Music and Outstanding General Effect.
This year's show, titled "By a Thread," was inspired by the kinetic sculptures of Alexander Calder. The program coordinator was local artist Michael Gray, the music was arranged by Furman University Band Director Jay Bocook, and Pete Weber of Illinois wrote the drills.
The band will compete next at the Bands of America Regional in Powder Springs, Ga., on Oct. 27, then at the Bands of America Grand National Championships in Indianapolis from Nov. 8-10.