Stacks of wooden pallets and bundles of cardboard boxes blocked the entrances to Walmart stores Tuesday throughout the Charleston region.
The nation's largest retailer, and one of the region's biggest private-sector employers, decided to close all 10 of its outlets in the area at midnight Monday after Gov. Henry McMaster issued an evacuation order for the coast of South Carolina earlier in the day.
Shortly before the order was set to take effect at midday Tuesday, the governor lifted it for three counties south of Charleston — Beaufort, Jasper and Colleton, except for Edisto Beach.
Walmart posted a sign on store doors letting customers know about its decision to close.
"Due to the mandatory evacuation order issued by Governor McMaster, we will be closing our store at midnight tonight, 12 a.m.," a sign on the door of the West Ashley Circle Walmart read, referring to midnight Monday.
"We will remain closed until we get further notification. We will keep you updated through our store's Facebook page," it read.
No one answered calls to several Walmart stores Tuesday morning, and recordings at pharmacies at several Charleston-area Walmart stores said they won't reopen until 9 a.m. Saturday.  A spokesman said the recordings are in error, and no decision has been made as to when the stores will reopen.
"We'll assess conditions and other factors after the storm to gauge when we can safely reopen," Walmart spokesman Phil Keene said. "In terms of the storm closures, we made the decision to close those stores with our teams in mind. We wanted to make sure our associates had time to take care of their families."
Charleston-area residents looking for last-minute supplies didn't take Walmart's decision warmly in public postings on Facebook.
"Thank you Walmart for closing your stores and abandoning all the people of Charleston, South Carolina two days before the storm. Now people have no place to get their prescriptions or supplies," Keith Newby wrote.
After visiting the store at Centre Pointe in North Charleston, Emily Hopkins wrote, "Does Walmart know something we don't??"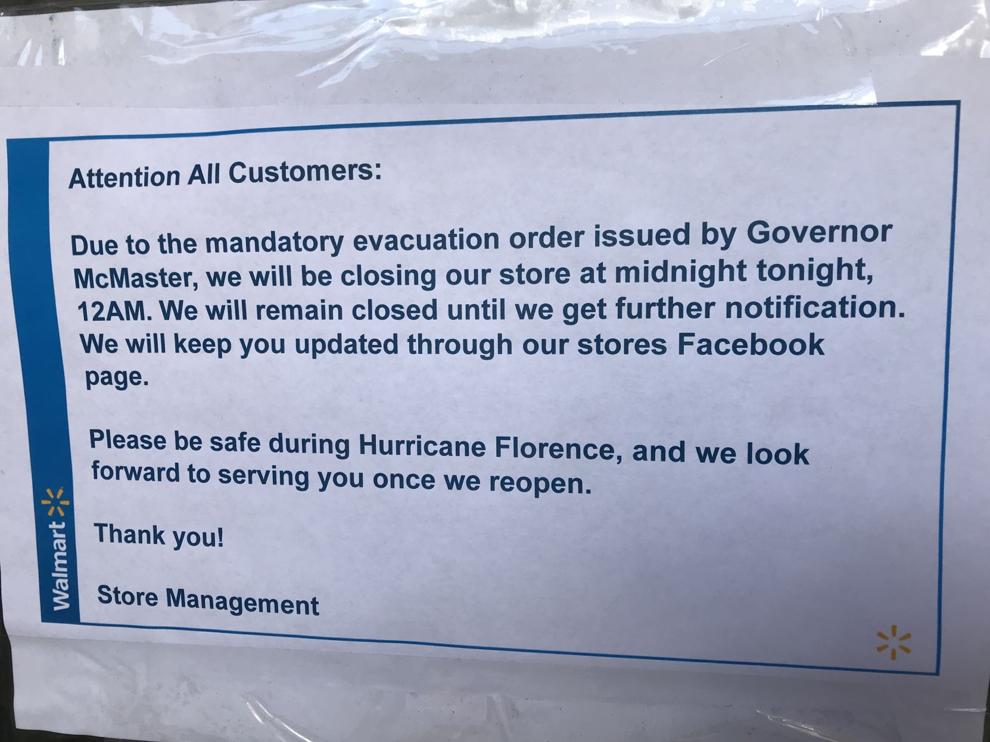 Hurricane Florence is expected to make landfall as a Category 4 storm aiming toward southeastern North Carolina early Friday if it continues on its current track. The storm on Tuesday was south of Bermuda with maximum sustained winds of 130 mph.
Walmart wasn't the only Charleston-area retailer that closed Tuesday.
Organic supermarket Earth Fare with its two locations in West Ashley and Summerville also will remain closed until the storm passes.
Target spokeswoman Danielle Schumann said the chain's stores remained open Tuesday.
"We expect to start closing stores as early as tomorrow (Wednesday), as we balance our need to keep stores open for the community while making sure our team members can take care of themselves and their families," Danielle Schumann said.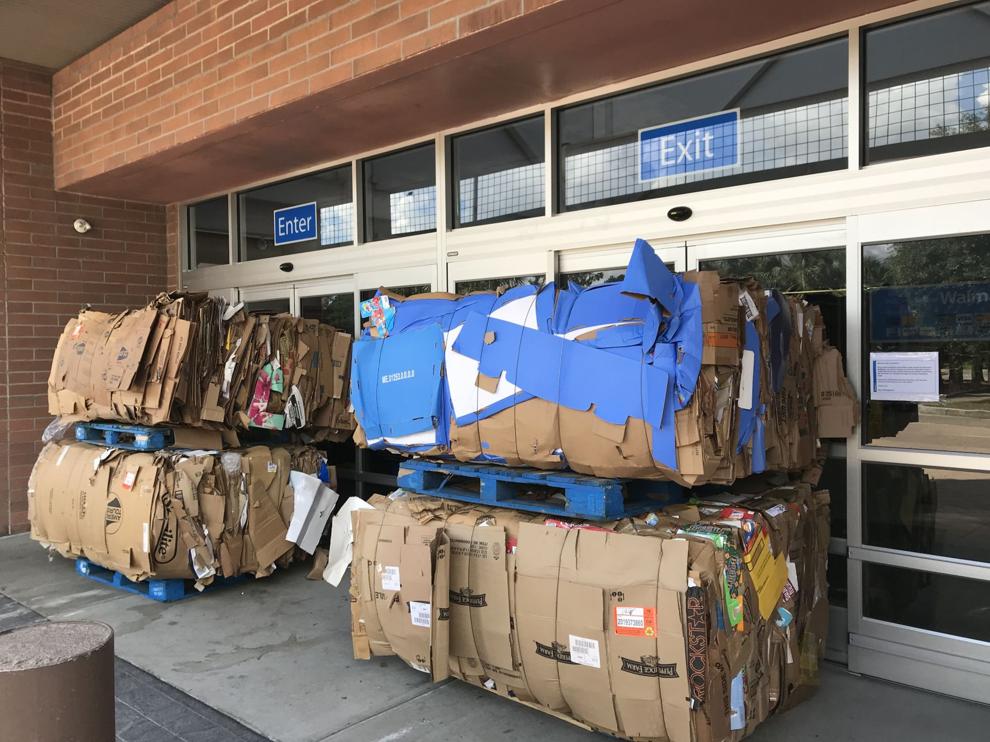 Several pharmacies, banks and gyms throughout the region closed early Tuesday ahead of the evacuation order taking effect.
Residents are advised to check with Charleston-area businesses for specific hours as the storm approaches.