WADMALAW ISLAND — A months-long conflict on this pastoral sea island is branching out as owners of four "treehouses" seek custom zoning so they can rent their structures more often on AirBnb. 
The treehouses are compact, raised homes nestled among the pines and oaks on roughly 35 acres between Maybank Highway and Fickling Creek, just north of the Charleston Tea Plantation.
Many island residents, including members of Wadmalaw's influential land planning committee, say that if the homes are granted special zoning to circumvent short-term rental rules, that could lead to a rush of other commercial development.  
Kevin Richbourg, who was born on the island, lived there as a child and returned 12 years ago, said there's a fear that the Charleston region's rapid expansion greatly increases Wadmalaw's vulnerability to suburban sprawl. 
"There's a bull's-eye on us," said Richbourg, chairman of the Wadmalaw Island Land Planning Committee. 
'It is our home'
The treehouses are owned by Seth and Tori Bolt, a couple who bought the land for $580,000 in 2017. None of the four Bolt Farm Luxury Treehouses are currently renting; Charleston County regulations limit rentals on the property to just 72 nights a year for all four structures combined.
Seth is the bass player for Christian Rock band Needtobreathe, and Tori is a former TV news reporter who runs the marketing for the treehouses full time, according to a 2018 post on her husband's Instagram page. 
The Bolts have placed their personal story front and center in marketing the treehouses, with videos and images of them in the structures saturating the Instagram pages for the properties and the Bolt Farm website. 
The couple has made efforts to connect with residents on Wadmalaw. They've talked to the island's land planning committee. They attend Rockville Presbyterian Church and hosted a community cookout on the treehouse property in March.
Several island residents said their objection isn't to the Bolts but instead to the precedent their rezoning would set. Still, some locals feel that the couple was not forthcoming about renting out the treehouses when they first talked about their plans.
The Post and Courier requested a tour of the property with the owners but was not granted one. The newspaper also sent several questions to Tori Bolt by email, including how often the treehouses would be rented if the restrictions were lifted, whether there would be someone managing the property when the Bolts aren't in town, and what they thought about the community opposition.
She responded: "We love Wadmalaw. It is our home. We are nature lovers and lifelong South Carolina residents hoping to raise a family here and continue to be part of the community. There has been much assumed about our property, and some untruths, but we are putting our trust and respect in the process we are working through and don't want to get ahead of any procedural protocol."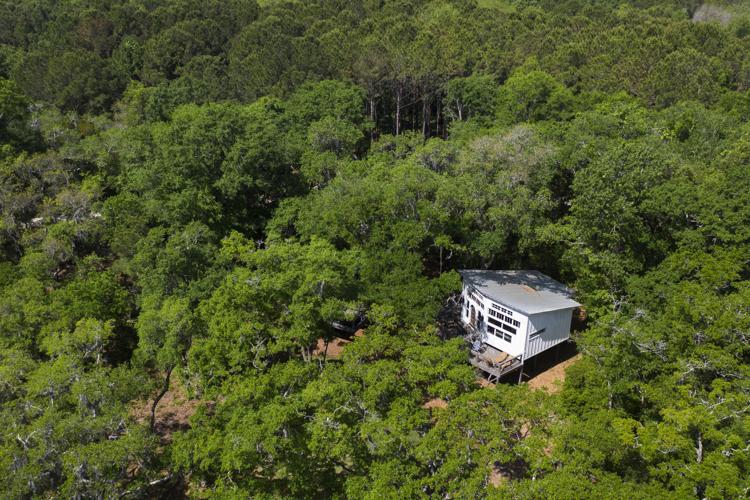 Serenity or gold mine?
Since the 1980s, Wadmalaw Island has welcomed some of the most restrictive zoning in the county, with most properties limited to a low-density, agricultural use. The zoning didn't originally include rental restrictions, which Charleston County added in the middle of last year.
The land plan is a point of pride for many on this socioeconomically diverse island where some roads are still dirt and several street signs are missing. There's no gas station and no grocery store. At the south end is the small village of Rockville; at the end of Bear Bluff Road, there's a federal fish hatchery. 
"That was the selling point for Wadmalaw, that it couldn't become Johns Island with subdivisions and traffic and chains," said Pam Skinner, another member of the WILPC and a property owner since 2011.
Tomas Hainich, a native of Germany who has lived all over the world, said he loves his life on Wadmalaw with his wife, who hails from Aiken. There are hardships: little to no cell service and snail's-pace internet speeds. A serious crash on Maybank Highway can trap residents for hours. Running out of fuel might mean asking a neighbor to fill up an extra gas can.
"That's the price we pay to keep this here," Hainich said. "It's not just, 'Oh, wow, this is the luxury life, and we don't want to share this with others.' There are lots for sale. People wanting to live out here are more than welcome. This is a very welcoming community, but respect the character of the island."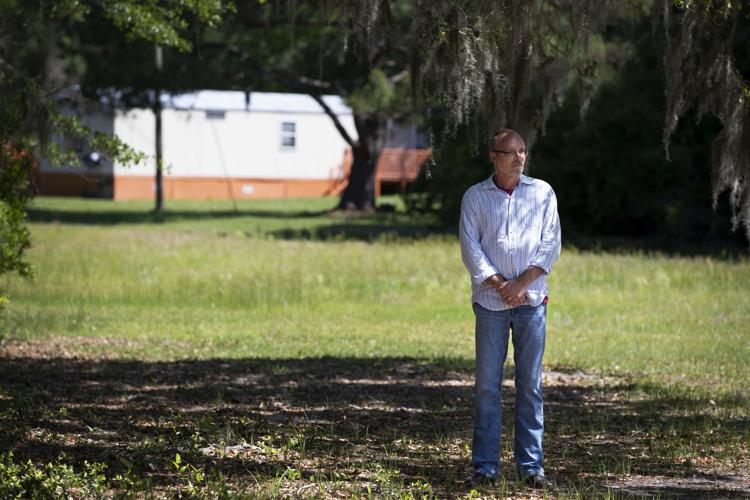 All that is at risk, Richbourg said, if the county starts approving work-arounds.
"People come out to Wadmalaw, and there's two different people: people who say, 'Wow, this is wonderful, this scenic, serene place, this would be a good place to raise your family,'" Richbourg said. "And the people who say 'Wow, this is a gold mine, how can we make money off this?'"
'Hurt our livelihood'
The Wadmalaw treehouses aren't the Bolts' only rental property. In Walhalla, they built "The Majestic Treehouse," designed as a honeymoon retreat after their wedding in 2016. It's also one of the top AirBnb destinations in South Carolina, according to multiple marketing materials.
Though the Wadmalaw houses are not currently for rent, details are still available on the Bolt Farm website. They vary in price: the "Charleston treehouse" sleeps four and starts at $525 a night, while the "wildflower treehouse" sleeps two and starts at $395.
Hainich, who lives near the Bolt's property, said he's never experienced loud or disruptive guests in the vicinity. He doesn't object to the treehouses themselves. 
"I think these are neat structures, very beautiful, sensibly built, not offensive to anything," he said. "The key problem is they have not been forthcoming with their intentions."
Several other residents said the Bolts originally said their plan was to use the treehouses on the property as a family vacation space and as a retreat for members of Seth Bolt's band.
It's unclear when their plans changed. In a December 2017 post on AirBnb's community forum, Tori Bolt wrote that the short-term rental regulations, then under discussion, would be "crippling." 
"(I)f we come together and push for fair regulations that don't hurt our livelihood, I'm confident we can make a difference and sway the county to remove the cap on the number of nights we're allowed to host guests," she wrote, encouraging other local hosts to attend an upcoming county meeting. 
The Bolts are in the process of drafting their proposed "planned development district," the custom zoning that would allow more rentals, a county spokesman said. That proposal will require review by the Planning Commission, a public hearing and three votes by Charleston County Council. 
Meanwhile, the couple has continued to try to rally support among some on the island as they seek new zoning.
An unsigned article in Wadmalaw's monthly newsletter, which islanders read religiously, describes the couple as connecting deeply with the island's natural landscape. The article in the November 2018 issue, which lists Tori Bolt as a contributor, says renting the treehouses will "help offset the cost of construction."
"Seth and Tori reflect on the process of finding their land, buying it and building the four structures: 'It was nothing short of a miracle and proof of God's Providence,'" the article reads. "With construction now complete, Seth and Tori are ready to exhale, settle in, and make Wadmalaw home."