After spending several weeks observing West Ashley and speaking to its residents, Victor Dover and his design team said they gained a pretty thorough sense of what the community wants the Charleston suburb to become. 
Dover is one of the country's leading urban planners and a founder of the renowned firm Dover, Kohl & Partners based in Coral Gables, Fla. The city of Charleston hired the consulting firm this year to develop the West Ashley Master Plan, which will shape the city's long-term efforts to revitalize the outdated parts of town.
The design team recently unveiled some of its early concepts at a presentation in Citadel Mall to give residents and city officials an idea of where its planning efforts are headed.
While the details are just beginning to take shape, Dover said his guiding theory is that West Ashley needs a sort of economic makeover that will give it a new purpose.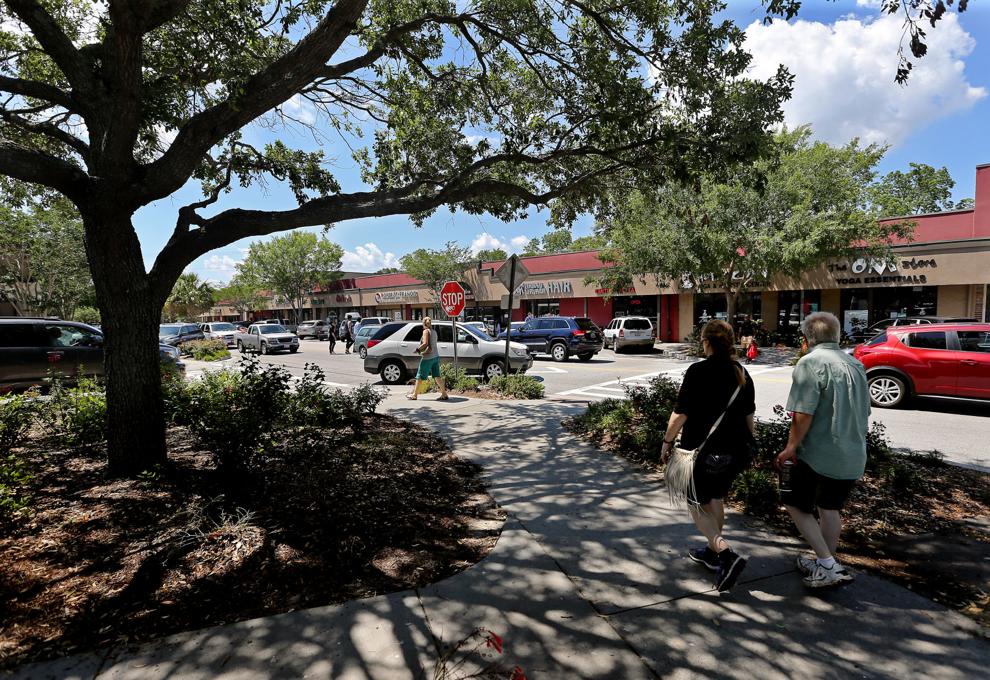 "In general, what we need to do is put the emphasis on place-making first, and let the transportation solutions follow that," he said. 
That's a major shift from how most of West Ashley has always been planned. 
For decades, as the city gradually annexed much of the area, development was tailored primarily to drivers' needs: wider roads, clusters of shops with vast parking lots, subdivisions of single-family homes with driveways and garages. Everything else — such as design standards and sidewalks and landscaping — was an afterthought.
These days, West Ashley residents drive everywhere for practically everything — and their top complaint is traffic, according to much of the feedback received at the planning workshops over the past few weeks. Plus, while drivers are stuck in the congestion, their view is often dominated by low-slung retail strips, webs of power lines and one empty parking lot after another.
"The area looks so dated," said Brent Bevil, a resident of the Moreland area of West Ashley who attended Dover Kohl's presentation Saturday. "If you drive into Mount Pleasant, you don't see all of that so much. The neighborhoods are much more pleasant and are easier to walk around. It doesn't look like it's straight out of the late '60s and early '70s." 
The West Ashley Master Plan will aim to reverse those problems in ways that establish a new aesthetic and sense of community for the area. One of its key concepts, Dover said, is to use strategies that address multiple issues at once. 
Mixing it up
For instance, encouraging denser developments such as offices and apartments in the unused parking areas on the Citadel Mall property might have several benefits.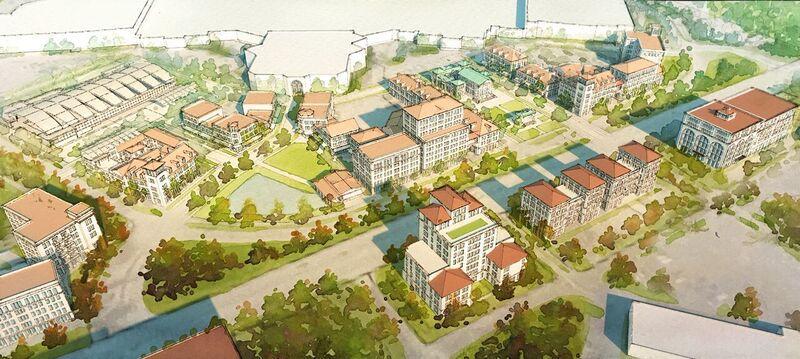 Businesses already are interested in West Ashley offices because of cheaper rents and ample parking. Attractive office buildings there could bring high-paying jobs to West Ashley, meaning shorter commutes for residents and possibly less traffic on major roadways, such as Interstate 26.
That could, in turn, drive more foot traffic to the struggling retail center during the day, and possibly add more affordable housing to the central portion of West Ashley.
Perhaps more importantly, Dover said, it would direct growth into an already developed area next to major roadways, rather than to land elsewhere that could be preserved and used for natural storm water absorption. 
There are challenges, however. The owner of Citadel Mall and the department stores that own their parking areas would have to buy into the vision and agree to sell some of their property to developers. And would private investors see the value in redeveloping a parking lot overlooking an aging shopping mall?
That's where the public sector comes in, Dover said. If investors know the government is going to build new parks and bike path connections there, they are more likely to see Citadel Mall as a place with a viable future a mixed-use, community hub capable of transforming the entire area.
"That's actually why the plan as a communications device is so crucial, because this is where you send a message to all those private investors about what kind of town you're trying to be, (and) where your values are," he said. 
A similar approach in Raleigh about a decade ago not only revived the North Hills Mall but spurred mixed-use developments surrounding it. North Hills grew into its own district with walkable streets and many public green spaces, and is now considered one of the city's most desirable areas to live, shop, eat and work. 
New ways to get around
As far as West Ashley's traffic, some possible solutions are relatively simple and noncontroversial, such as adding new turning signals and improving intersections. But Dover said meaningful changes will only come if residents have easy access to other modes of transportation, such as safe bike lanes and quick mass transit — at least for some of their shorter, in-town trips.
"It does not mean getting rid of cars. It just means bringing a little balance to the system so that walking, biking and transit get their share of attention," he said. 
That also relates to the firm's guiding principle that West Ashley needs a renewed sense of place, not just a series of traffic fixes. 
If different parts of town are shaped into village-like communities such as Avondale or South Windermere — where people have grocery stores and activities within walking or biking distance to where they live — they might drive less, said Paula Flores, one of the top transportation engineers in the country.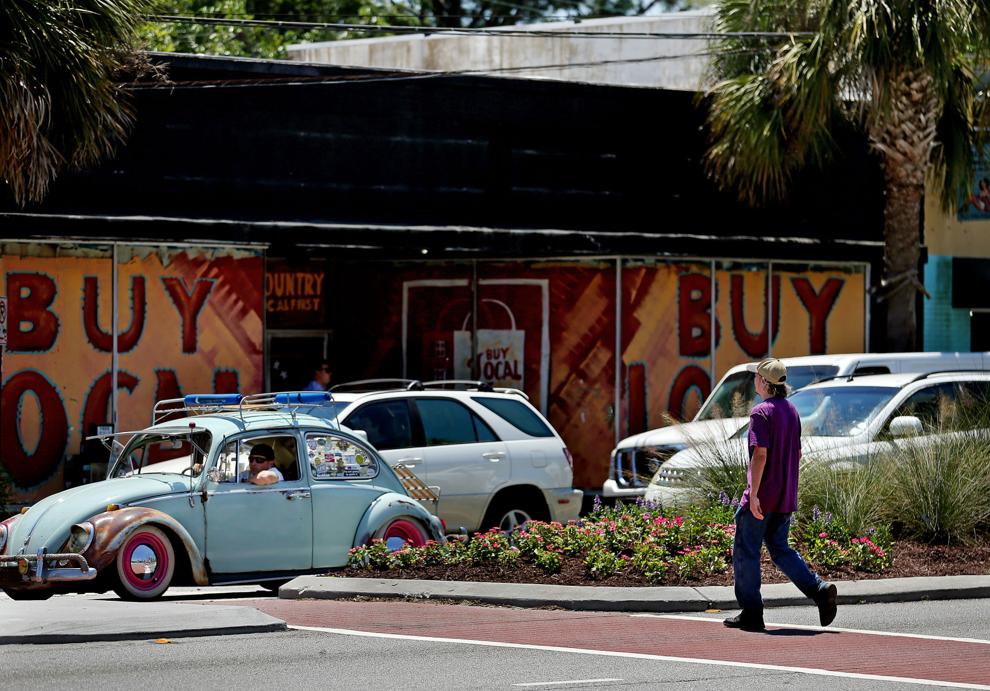 During her presentation, she said West Ashley doesn't have many community gathering places because it wasn't designed to accommodate bikes and pedestrians.
"People don't even have sidewalks to get to these commercial areas from their neighborhoods," she said. 
Brenda Marks, who bought her home off of Bees Ferry Road a few years ago when she retired, said she was eager to see Dover Kohl's ideas take root in West Ashley.
"The draft so far seemed like it would build more of a sense of community, where you have walking and biking and you have a lot of green space," she said. "Just simple things like that can really make a difference in how it feels." 
Dover Kohl expects to present a draft of the West Ashley Master Plan to City Council in six months, but residents will have opportunities beforehand to weigh in at public hearings and online at www.planwestashley.com.