A video of an inmate, writhing in pain from stab wounds and left without aid for more than half an hour, is drawing renewed attention to systemic problems that plague the South Carolina prison system.
Allen Jerome Capers, 32, died after the Dec. 31, 2017 attack in a housing unit at Turbeville Correctional Institution in Clarendon County, which left eight other inmates wounded.
During the outburst of violence, the former Johns Island man was stabbed "numerous times to the head, neck, stomach and hand," according to a lawsuit filed in October by attorney Justin Bamberg. He said he obtained the newly released surveillance footage last week from the S.C. Department of Corrections.
"More should have been done to render aid and help this offender," Chrysti Shain, a spokeswoman for SCDC, said in a statement in response to the release of the video. "The matter is under criminal investigation, and also the actions of the staff are under an internal review for disciplinary actions."
A homicide investigation into Capers' death is ongoing, Shain said.
Bamberg, who is a state representative, alleged in the complaint that inmates acquired a set of master keys, unlocked Capers' cell, and stabbed and beat him.
A correctional officer said an inmate wearing a hooded, brown jacket with a towel wrapped around his face approached him from behind, pressed a homemade knife to his neck and demanded his keys, the report stated. The offender ran to another wing. More inmates emerged wearing brown jackets and towels around their faces.
The officer radioed for help after inmates locked him in a room, the report stated.
Other staffers were met by inmates wielding makeshift shanks, fire extinguishers, parts of chairs, a broken piece of metal and mattresses, according to the report.
Officers found Capers bleeding and severely wounded on the floor outside his cell. They pulled him outside, laid him on the ground, instructed him to stay down until help arrived and radioed that medical assistance was needed as soon as possible, the report said.
The video
The 36-minute video of what followed, released by Bamberg, begins with Capers slumped on the ground in the prison yard just before 4 p.m.
He can be seen struggling to sit up as three people in dark clothing, who appear to be guards, casually walk nearby and enter the prison. Capers is left alone in the courtyard as he struggles to stand, falls and then crawls on his knees.
Multiple correctional officers come outside at several points throughout the video. Some walk up to Capers as he struggles on the ground. Others stay at a distance. They all leave the yard without rendering aid.
Capers appears to have stopped moving when, about 24 minutes into the video, an inmate approaches and bends down to check on him while a guard stands nearby. Several minutes later, four inmates load Capers onto a stretcher.
By the time he arrived at an in-house medical facility, Capers was drenched in blood. He had no pulse and was unresponsive.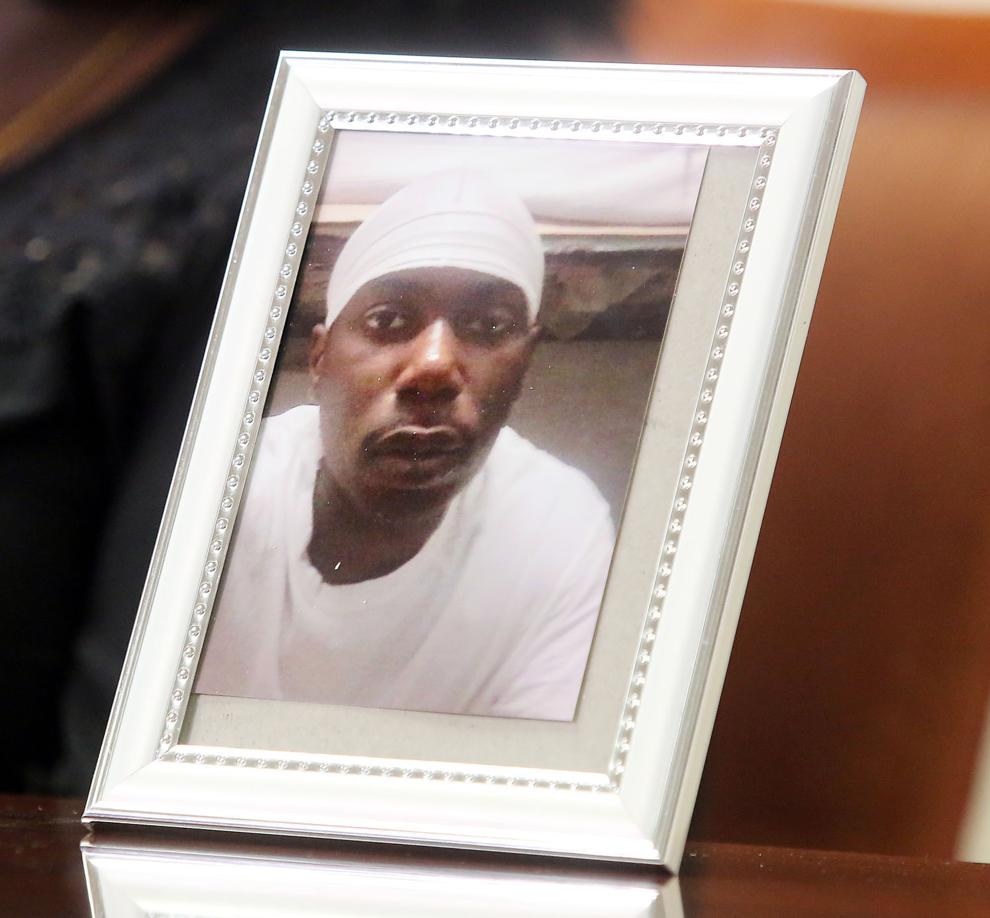 In a news conference at his law office on Thursday, Bamberg said Capers' death was a result of "years" of systemic failures, though he stopped short of directly criticizing SCDC Director Bryan Stirling.
"Y'all, we are at a critical point ... in this state," Bamberg said. "And what is going on at SCDC is not the result of any one small thing. We are talking about years. Years of critical neglect from the state of South Carolina, years of problems with staffing, years of problems with facilities, years of problems with the state of South Carolina not doing what it needs to do."
Several questions The Post and Courier sent to Shain — why guards did not stop to help Capers or move him to a medical facility more quickly; how much time elapsed between when Capers was stabbed and when inmates arrived with a stretcher; and why Capers was left outside rather than being transported immediately for medical care — are part of SCDC's internal review and could not be answered in detail on Thursday.
Ongoing investigation
Between March and April 2018, authorities filed 31 charges against 24 inmates involved in the broader outburst of violence on New Year's Eve 2017, according to arrest warrants provided to this newspaper.
Of that total, eight have pleaded guilty to one count each of being an inmate who carries or conceals a weapon, according to information provided by Shain. One inmate, Christopher Maxon, had the carrying and concealing charge he faced dropped. Four other inmates have multiple, active charges against them in connection with the New Year's Eve 2017 violence.
Warrants single out one inmate as the instigator – Antwan Chandler.
According to the documents, Chandler was seen with keys in his possession, which he used to unlock multiple cell doors, "resulting in a large-scale riot that led to multiple victims being assaulted and stabbed."
Chandler was charged with aiding the attempted escape from prison, inciting prisoners to riot, and carrying or concealing a weapon, warrants stated.
Capers was incarcerated after his arrest in connection with a string of high-profile holdups in 2004 that targeted Charleston-area restaurants, bars and other businesses. He received a 26-year prison term the following year after pleading guilty to 10 counts of armed robbery and nine counts of kidnapping, court records show.
In December 2016, he was transferred to Turbeville, a level-two security prison that holds mostly offenders between the ages of 17 and 25. He was expected to be released in 2026, according to SCDC records.
"Allen did something wrong, but he wanted to do his time because he knew he did wrong," said Debra Capers Dickson, who is Allen Capers' mother. "He wanted to do right and come back home."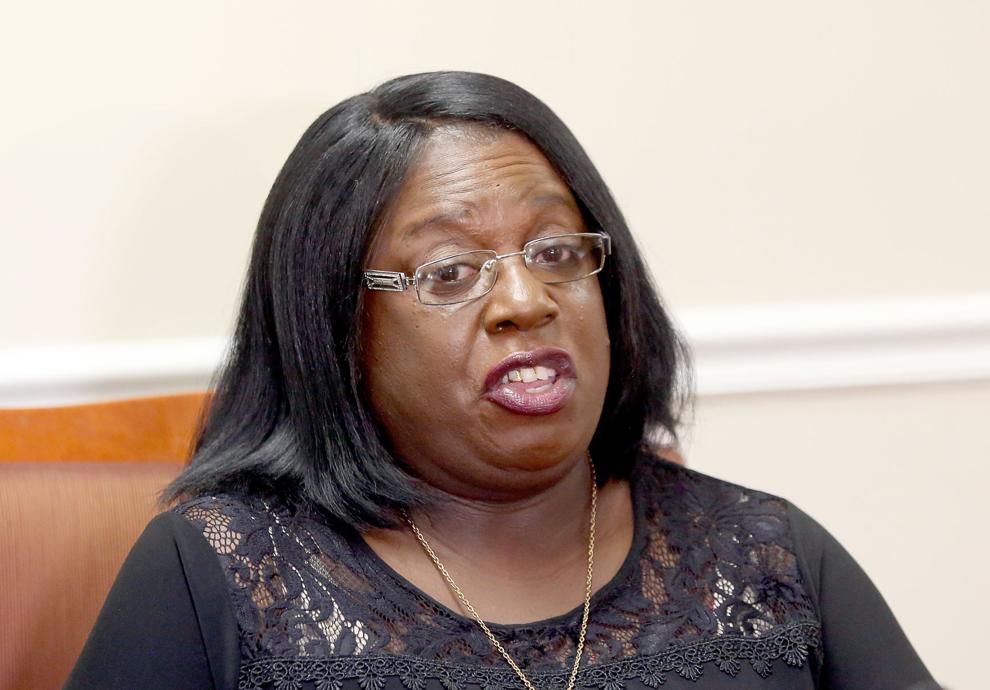 Capers' killing is among a series of violent incidents in South Carolina's prisons, where inmates have been stabbed, assaulted and strangled in recent years. In 2018, seven inmates were killed and 22 injured in a riot at Lee Correctional Institution in Bishopville, which is also in the Pee Dee region.
The April 2018 incident was among the deadliest inmate riots in U.S. history.
From 2014 through Thursday, there have been 32 in-custody homicides at SCDC prisons, Shain said.
2018 also saw one death that is pending a coroner's ruling on cause of death, she said.
A month before Capers was attacked, another inmate at the same facility "was stabbed almost two dozen times while he attempted to flee his attacker before he eventually fell over (a) rail and died," according to Bamberg's complaint.
These incidents have led to a flurry of lawsuits against the department and millions of dollars spent to defend them.
Former prisons officers have said low pay, long hours and poor management contributed to struggles in filling positions and keeping people on staff.
The turnover rate for correctional officers at Turbeville from 2017 to so far this year has averaged around 15 percent, Shain said.
On the day of the attack that left Capers dead, there was one officer for every 65 inmates at the facility, the spokeswoman said. Average current staffing at the prison is one officer for every 50 inmates during the daytime shift and one officer for every 75 inmates at night.
Improving prisons
Retrofitting prisons so that officers can quickly quell violence — keeping both them and inmates safe — will require hundreds of millions of dollars over several years, Stirling has said.
His preliminary budget request in fall 2018 included $160 million to begin those upgrades, mostly to build elevated control rooms and replace cell doors at several prisons. The agency declined to specify which prisons would be outfitted first.
But legislators' budget plan for the fiscal year beginning July 1 provides just $10 million for upgrades. It's unclear what that will cover.
In all, the agency's request, submitted in October, sought an additional $285 million. That included $6 million to give officers and other employees a $1,000 raise and $12.4 million to hire more mental health and medical staff at higher wages to keep them.
Legislators' budget proposal, being debated in the state Senate this week, provides just $24 million total toward that request, $10 million of which is for upgrades.
The only request fully funded was $2.37 million for an electronic records system aimed at improving inmates' health care, and the staff needed to support it.
Seanna Adcox, Stephen Hobbs and Glenn Smith contributed to this report.