BISHOPVILLE — Gang-related disputes over territory and contraband likely sparked an hours-long melee that left seven inmates dead and 17 others seriously injured Sunday night at a maximum-security prison in South Carolina's Pee Dee region.
The incident at Lee Correctional Institution is believed to be the deadliest episode of prison violence in South Carolina in recent history. It comes at a time when the state is struggling with security at its network of prisons even as the population of inmates has steadily gone down. 
Photos and eyewitness accounts that leaked out of Lee on Monday painted a gruesome scene of mass bloodshed, with bodies piling up inside the rural prison as officials with the S.C. Department of Corrections scrambled to assemble a team capable of safely retaking the prison from its shank-wielding inhabitants.
It would take about seven hours before order was fully restored.
Lee County Coroner Larry Logan was still waiting on autopsies but said most of the seven who died had been stabbed or slashed. Many were beaten as well.  
They were identified as Raymond Angelo Scott, Michael Milledge, Damonte Marquez Rivera, Eddie Casey Jay Gaskins, Joshua Svwin Jenkins, Corey Scott and Cornelius Quantral McClary.
State officials were quick to point the finger at the proliferation of cellphones within the prisons and the inmates who use them to carry out a host of criminal schemes.
Contraband is big business in the correctional system, and there's money to be made by the gangs who can smuggle it in — money and territory worth fighting for. 
Corrections Director Bryan Stirling said officials believe "this was all about territory, all about contraband and cellphones." 
Gov. Henry McMaster said the incident was tragic but not surprising given the types of offenders locked up inside a prison such as Lee. The prison houses about 1,500 inmates, including some of South Carolina's most violent and longest-serving offenders. 
"We know prisons are places where people who have misbehaved on the outside go for rehabilitation and also to take them from the general population," he said. "It's not a surprise when we have violent events take place inside the prison — any prison in this country."
Still, prison violence has spiked in recent months around the state as corrections officials have struggled to fill vacancies among those who keep the peace. In 2017, the prison system recorded its deadliest year in more than a decade, with 12 homicides involving inmates, according to corrections figures.
With Sunday's killings, the death toll for this year is already at nine.
Lee has had other violence as well, including inmate-on-inmate killings that occurred in November and February. Last month, a correctional officer at Lee received minor injuries when he was overpowered by inmates who held him hostage for about 90 minutes before surrendering, according to prison news releases.
Fighting erupts
Sunday's problems began when fighting broke out in one of the prison's housing units around 7:15 p.m. A tactical response team was summoned from around the state, Stirling said.
A little more than an hour later, more fights broke out in two other housing units, prompting more officer teams — followed by State Law Enforcement Division agents — to be called in, he said.
Officers entered the first dorm around 11:30 p.m. and restored control, Stirling said. The second dorm was taken back about an hour later. Officers restored order to the final unit after 2 a.m., he said.
A video believed to be posted by an inmate on Facebook showed long swirls of blood streaked across the dorm's concrete floor and an inmate lying prone and lifeless on the ground.
Photos obtained by The Post and Courier showed the bodies of at least four men piled near a chain link fence. One clearly had his throat slashed. Another seemed to have suffered a severe blow to the head.
At an afternoon news conference, Stirling was questioned about reports officers stood by for a considerable time before moving to help the wounded. Stirling said officers moved in just as soon as it was safe for them to do so.
"We're not just gonna send one or two officers in there," he said. "We gathered as many people as we could as quickly as we could."
No officers were wounded but 17 injured inmates required medical attention outside the prison, officials said.
Lee County Fire/Rescue said ambulances from multiple jurisdictions lined up outside to tend to the wounded.
Corrections did not provide an update of their medical status by Monday night. 
Some family members showed up outside the gate hoping to learn more about what happened and if their loved ones were among the wounded. Most left empty-handed. 
"We're on pins and needles," Shawana Johnson, whose brother Isaac Wright, 31, is in the Lee County prison. "I'm scared because I don't know what is going on. I just hope he isn't one of them."
Another woman, who came to check on her son, left after officials handed her a phone number and told her to check back later.
"The runaround," she said. 
A powder keg
Rep. Mike Pitts, R-Laurens, has warned of escalating violence. He attributes it to sentencing reform that put mostly violent felons behind the razor wire, coupled with an inability to fill prison staff vacancies. 
"Prisons are becoming more and more dangerous just like I said they would two years ago," Pitts, a retired law enforcement officer, told The Post and Courier.
"We've concentrated the worst of the worst,"he added. "At the same time, we have not been able to keep pace with the correctional officers we need. That puts a lot of stress on officers there and forces a lot of overtime on them."
Former Corrections Director Jon Ozmint said sentencing reform meant fewer nonviolent inmates in the population to serve as a moderating influence. What's left are hard-core, violent offenders who often have little hope for release and little chance at rehabilitation, he said.
"There are no real consequences for these guys because most of them are going to lose their whole lives to prison anyway," he said. "It's not unpredictable that hopeless men who were gang-bangers on the street are going to behave violently when they have nothing to lose and no incentive to behave."
Stirling said six officers were working in the three dorms when the fights broke out. That left two officers per 250 to 260 inmates.
Many of the officers had already worked 12 hours.  
Ozmint, who served as corrections director when Mark Sanford was governor, said Sunday's violence had the appearance of a spontaneous fight rather than a planned and coordinated event by inmates. All three units probably would have erupted at once in a coordinated scenario, and inmates would have known better than to stage an uprising at a shift-change when double the personnel were on hand, he said.
"Normally, if they were planning something they know when you are thin, and that's when they're going to do it," he said. "It looks more to me like a single dorm fight that spiraled out of control."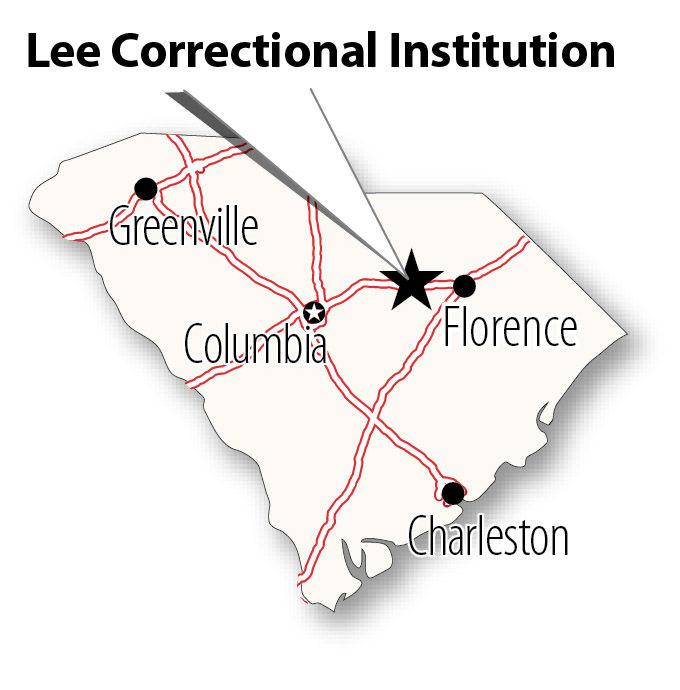 An inmate who witnessed the fighting said he saw bodies stacked up on each other and correctional officers did nothing to stop the violence or check on the injured. He said most of the inmates are affiliated with gangs, and several attackers taunted a rival gang member who was hurt.
Stirling said the officers acted appropriately.
"They're trained that, if they can stop it, to stop it. Remember, they're outnumbered," he said. "They're trained to back out of that dorm and call for support, and that's exactly what they did."
Cellphone scourge
McMaster said the violence shows why cellphone signals need to be blocked in prisons. That requires federal approval.
Stirling has unsuccessfully sought permission for years to do so. In this case, authorities believe gang members used cellphones to relay information between the separate dorms since the fights broke out so close together, though they have no specifics yet, Stirling said. 
Sen. Katrina Shealy, who sits on a Statehouse committee that oversees prisons, said she's been told the fights were gang retaliation over a stabbing a couple of weeks ago. 
While fights will occur in prisons "we make it a whole lot worse by allowing continued use and not just jamming it up and stopping it," said Shealy, R-Lexington. "That's the very reason we want to get rid of cellphones, so they can't communicate with each other."
House Minority Leader Todd Rutherford, D-Columbia, said prison staff should immediately begin monitoring inmates' cellphone conversations and text messages. 
He advocated for bipartisan legislation introduced last month that would further reduce prison populations, which he says will allow for better oversight of who's left. 
None of the lawmakers faulted Stirling for the violence.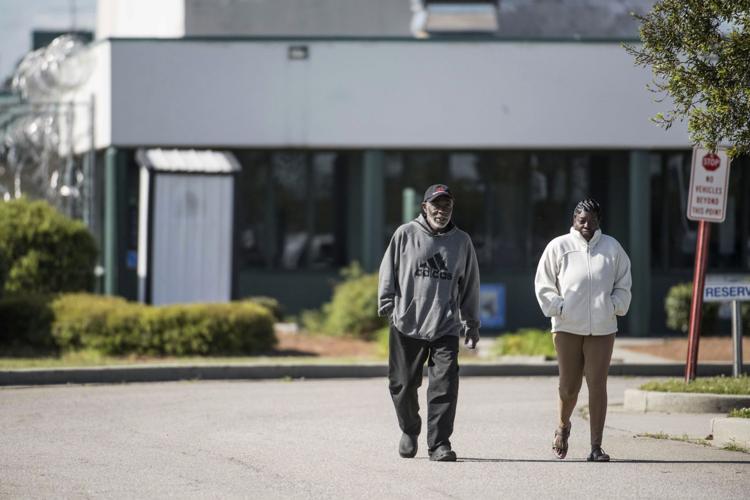 The Post and Courier reported in 2016 that South Carolina prisons continue to grapple with low morale and staffing shortages, a volatile combination sometimes yielding deadly results.
Former correctional officers said low pay, long hours and poor management all contributed to low retention rates among prison staff.
After several years of pay bumps, starting salaries are between $31,260 in minimum-security prisons and $35,700 for officers keeping maximum-security inmates in line. Stirling noted that's much better than the $27,000 starting pay when he took the helm in 2013. 
Still, that helps explain why more than 600 prison officer positions were vacant as of February; legislators' budget proposals for the upcoming fiscal year would boost their salaries by $750 to $1,000. 
That remains far short of what it will take to entice people to work in prisons, Pitts said. He leads the House budget panel that oversees state law enforcement agencies and has repeatedly pushed for higher pay. 
"If you're going to require people to be behind the wire with prisoners, unarmed and outnumbered 100-to-1, you're going to have to pay them a lot of money," he said. 
The mass fighting that killed seven inmates at Lee Correctional Institution is believed to be the deadliest episode at a South Carolina prison…
Stirling told legislators last April that a single officer sometimes must monitor more than 200 inmates, depending on the prison and shift.
State prisons are nowhere close to the national standard of four officers for every 30 inmates, he said.
Mounting lawsuits
The state's prison agency has been hit with several lawsuits this year describing "a long history of violence" at many prisons, including Lee, Ridgeland, Perry, McCormick, Evans and Broad River. The lawsuits, filed by Georgetown lawyer Ed Bell on inmates' behalf, allege violence is sometimes "encouraged" by correctional officers. 
The lawsuits claim the state fails to employ enough officers and does not enforce its own policies and procedures, partly because the officers who are hired aren't adequately trained. The shortcomings result in inmates being seriously injured, the lawsuits state. 
A lack of supervision is a consistent theme in the lawsuits. One inmate describes being stabbed in the arm last July inside Perry Correctional in Greenville County. A month later at the same prison, six inmates with towels wrapped around their faces entered an inmate's room and demanded a cellphone, then beat and stabbed him. According to the lawsuits, not a single officer was around at the time of those attacks. 
Rep. Justin Bamberg, D-Bamberg, represents the family of Allen Capers, who was fatally stabbed in January at the Turbeville state prison in Clarendon County. At the time, a single officer was tasked with overseeing both sides of a dorm with more than 200 inmates. Another inmate used his cellphone to video Capers bleeding to death before anyone came to his aid, said Bamberg, who plans to file a lawsuit.
No one should be surprised by what happened Sunday night, he said.
"They don't have the manpower. ... A fight is going to happen but what happens in those first few minutes" determines whether it's stopped or, as in Sunday's case, seven people get killed, Bamberg said.
While many people dismiss the violence as inmate on inmate, Bamberg said "going into SCDC shouldn't be a death sentence."
"People are dying man. They're still people with families. Some of these men have kids. They still have people who love them," he said. "Some have done horrible things, but they're paying the price for that." 
Andrew Knapp, Michael Majchrowicz and The Associated Press contributed to this report.