COLUMBIA — After outrage from students and faculty over the search for a new president, the University of South Carolina board of trustees decided against choosing any of their four finalists Friday and reopened the hunt for a new campus leader.
Dozens of protesters chanting, "We want answers," came to USC's Alumni Center in downtown Columbia where trustees deliberated for much of the afternoon after interviewing the finalists earlier Friday. Some faculty members talked about a walkout if the front runner, a former West Point superintendent, was picked.
After the decision was announced, the activists cheered outside the boardroom and chanted, "This is what democracy looks like."
Protesters were upset that the favorite for the job, retired Lt. Gen. Robert Caslen, lacked the experience and personal skills to lead a flagship state university. This came after the school failed to name a female among the presidential finalists.  
The board's surprise move throws the long-running presidential search into uncertainty.
The trustees also did not pick the three other finalists who came to Columbia to interview this week, a sign they did not have faith in having a second choice after Caslen. The three other finalists, all career academics, lacked top-level higher education executive experience. Caslen was the only one of the finalists to have run a college.
"The vetting process was underwhelming," said House Majority Leader Gary Simrill, a Rock Hill Republican who chairs the budget panel that oversees college spending.
Simrill said he was frustrated about the board's decision Friday, but trustees have a new chance to find a blue-chip president: "Redemption is part of life."
USC Board Vice Chairman Hugh Mobley, who led the search committee, said the trustees could not reach a consensus choosing from the finalists but he declined to discuss details.
"This was the best decision we could reach today," he said.
Mobley said he expects the same search committee will continue to look for a new president. The committee's makeup has been criticized. The search panel includes nine men and two women. 
Mobley added he did not think USC scared off potential new applicants with the board's decision to not pick a president on Friday. "We'll be OK," he said.
No timetable was given to finding a new president, but the board chose Brendan Kelly, chancellor at USC Upstate in Spartanburg, to become interim president after Harris Pastides retires at the end of July. Pastides, leaving after 11 years from a school where he was called a "generational president," attended a dinner in his honor at the Governor's Mansion on Friday, hours after his successor was supposed to be chosen. 
USC will be without a permanent leader next fall as: enrollment, up by more than 20 percent over the past decade, continues to set record highs; key administrative posts, provost and chief financial officer, are vacant; and work starts on next year's budget to win money from a Legislature that provides a near-national low in public support for colleges.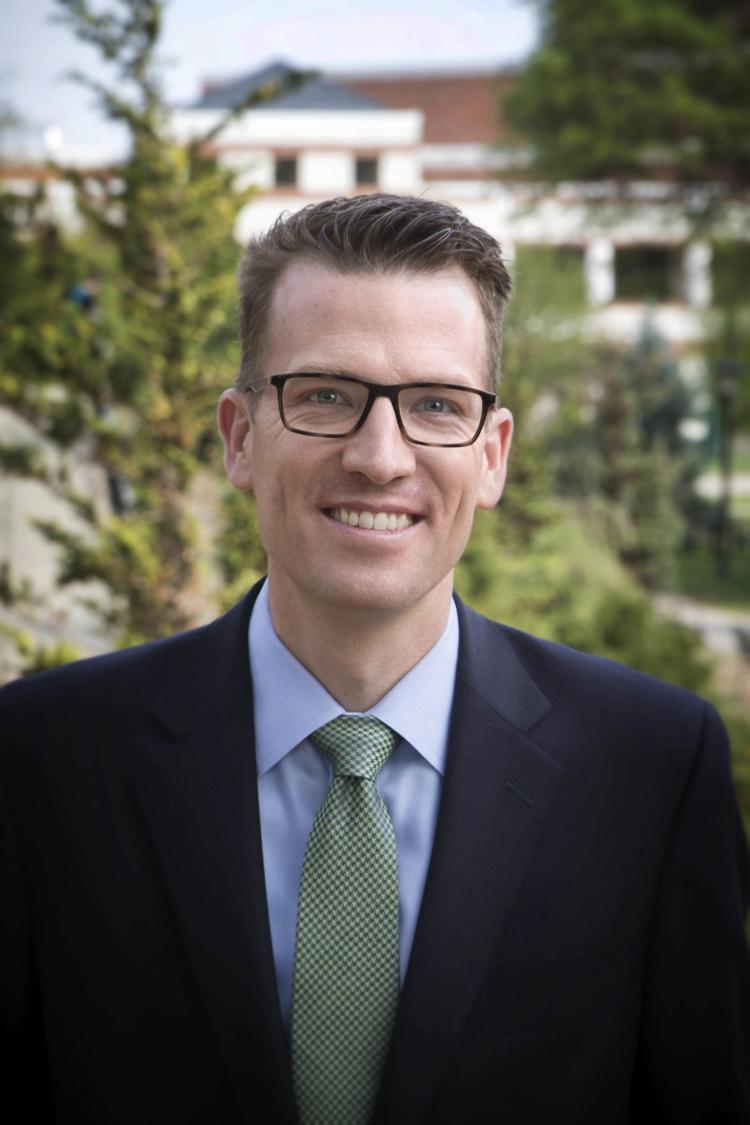 The board was focused on finding a president with an unconventional background. They gave serious consideration to former S.C. congressman Mick Mulvaney, because of his Washington connections and attention to finances, before he was named acting White House chief of staff.
Caslen's military experience was attractive for USC trustees who wanted an out-of-the-box leader who could trim costs and slow tuition increases while trying to win more money from the General Assembly and private donors. Over the past decade, USC's debt has doubled with a construction boom and tuition has jumped by more than 40 percent. 
But questions were raised about whether Caslen was the right fit.
Some students, faculty and community members felt the retired general came across as distant and authoritative in public meetings this week. Pastides, an epidemiologist who was the school's research vice president when he became president, earned a reputation for being personable and approachable — even letting students choose his university car.
A number of students and faculty said they were upset at comments Caslen made during his open forum this week where he seemed to blame heavy alcohol drinking for sexual assault, a message taken as attacking victims.
Caslen, who retired from the Army last year after five years leading West Point, also does not hold a doctorate degree and has not conducted research like the three other finalists.
Caslen told The Post and Courier that his remarks tying sexual assault to alcohol consumption were taken out of context and that he could have broken down barriers with opponents and developed strong relationships across campus if given the chance to lead USC. He said he understood the board's decision after the protests. 
"What I experienced today from the student body, there was a lot of resistance," Caslen said. "I don't intend to apply again."
The other finalists received more praise from students and faculty after their interviews this week but they could not win support from the board. The board also passed over: John Applegate, Indiana University's system executive vice president for academic affairs; William Tate, vice president of graduate education at Washington University in St. Louis; and Joseph Walsh, vice president for research at Northwestern University. 
Tate, widely considered the most engaging of the finalists, would have been USC's first African-American president if chosen.
Bitterness lingers over USC's presidential search committee failing to include a female finalist on a campus where women account for a majority of students. USC board chairman John von Lehe said Thursday that a female semifinalist withdrew from consideration before interviews took place.
Lyric Swinton, a junior among the student protesters at the Alumni Center on Friday, said she was overjoyed that the board chose to continue the search.
"I think that was the best result for everyone involved," said Swinton, 21. "A lot of people were very concerned about how the search was conducted after we found out there were no women finalists and a lack of minority finalists. So this is the perfect solution. We should go forward and put diversity at the forefront."
South Carolina's largest college is not known for having an activist campus, something that might change after this week.
"We brought together people from all over campus — people from different racial backgrounds, different sexual orientations, different organizations on campus, faculty members, so many people," Swinton said. "We're all committed to making sure the next era at this university is our best one yet."