In the final hours of his short life, 5-year-old Justin Turner ate a bowl of cinnamon crunch cereal and got dressed for kindergarten. 
The day was March 3, 1989, and Justin was expected to walk to a neighbor's house, where he would catch the bus in his rural neighborhood near Moncks Corner.
But Justin never arrived at the neighbor's that morning, and he didn't show up for school. Relatives and authorities combed the area for the sweet, blond-haired boy described as a friendly child who wasn't known to wander off.
Two days later, searchers found Justin's body crammed in a storage area of a small camper on the property where he lived with his father and stepmother. He had been sexually assaulted and strangled. One of his small hands was clutching a clump of animal hair. 
Investigators over the years have harbored theories and suspicions about who killed Justin, but key evidence implicating a suspect has eluded them.
Nearly three decades later, the unsolved homicide is at the forefront of efforts by a Berkeley County sheriff's cold case team. It's one of nine cold cases getting a fresh look from one full-time investigator and two volunteers. They hope advancements in technology can provide long-awaited answers in several death investigations and missing-person cases dating to the late-1980s. 
On the team is Rita Shuler, a Johns Island resident and retired forensic photographer for the State Law Enforcement Division. She knows from experience that cracking a stale case takes diligence and patience; she helped solve a Walterboro slaying after 37 years, using fingerprints and a small bit of DNA. Her contacts at SLED have helped unearth old information and photos in Justin's case. 
There's the challenge of finding witnesses who moved away long ago. Then there's the trove of old case files to be pored over, meticulously read and reread until details that once seemed insignificant suddenly provide clues. 
Shuler likened the work to hunting for shark teeth. 
"It's like treasure, and you're so excited when you get something," she said.
New technology
Justin's killing ignited a years-long saga of finger-pointing among residents and sheriff's investigators, who back then claimed they knew who killed Justin but weren't able to prove it. A coroner's inquest landed Justin's stepmother, Pamela Turner, in jail on a murder charge, which prosecutors later dropped because of a lack of evidence.  
Turner told investigators she was in the shower when Justin left their home on Horseshoe Road. Authorities at the time said his father, Victor Turner, was at his job as a pipe welder. 
After the charge against Pamela Turner was dropped, information in the case was presented to a grand jury in the early 1990s, but no indictments were made. 
Observers continued to question whether Pamela Turner was responsible. She has since changed her name and moved to the Upstate with Victor Turner. Berkeley County Sheriff Duane Lewis said investigators initiated an "interaction" with the couple more than a year ago, but he declined to detail the nature of that contact. 
Attempts to reach the Turners by phone for this story were not successful. 
"They haven't, that I'm aware of, ever reached out to anyone here wanting to know about the status of the case or what we're doing," Lewis said.
Ambiguous tips leading nowhere, like one received around the 25th anniversary of Justin's death, have stymied investigators. But Lewis said the cold case team, which reopened the investigation at the request of Justin's maternal relatives in 2016, has developed several persons of interest. 
About 70 pieces of evidence include DNA swabs, hairs and fibers, and around 20 of those items have been submitted to SLED for retesting, said Lt. Dean Kokinda, the cold case team's investigator. 
It's one of more than a dozen cold cases that SLED is assisting with across the state. Maj. Todd Hughey, SLED's crime lab director, said the agency recently purchased a DNA collection system called an M-Vac that is said to have been instrumental in solving cold cases nationwide. It proved useful for Charleston police this past year when it helped solve a West Ashley home invasion in which a woman was sexually assaulted. 
The wet vacuum tool looks like a carpet cleaner and lifts DNA material from porous surfaces that are difficult to swab. Hughey said this process has been used on evidence in Justin's case.
"We're hopeful we'll get a DNA profile," he said. 
Shuler tracked down original crime scene and autopsy photos in Alaska, where they remained since an investigator sent them to an expert in the early 2000s. With the photos, SLED was recently able to determine that an object consistent with a dog leash was used to strangle Justin, Shuler said. 
To Amy Parsons, a cousin of Justin's who was 7 when he was killed, it's encouraging that authorities are taking another look at the case. Justin's mother and grandmother died without getting answers. Parsons now tries to keep attention on the case through a Facebook page called Justice for Justin Lee Turner, which she runs with the help of Nikki Gaskins Campbell, a cold case team volunteer who works in public relations. 
The team updates Parsons every few months.
"They put a lot more force into it than before," she said.
An unusual case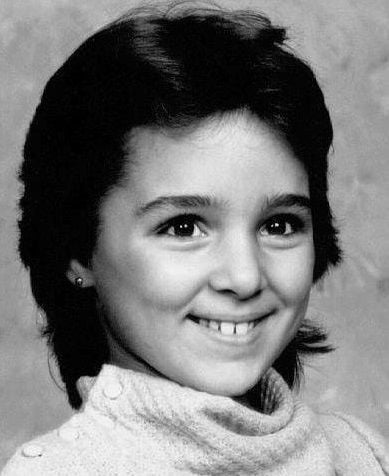 Two years before Justin died, Berkeley County investigators were left puzzled by the disappearance of a young mother and subsequent vanishing of her daughter. The two went missing from the same spot near Goose Creek. 
Korrina Malinoski, 26, left her home in Mount Holly Plantation in November 1987, reportedly saying she was going for a drive. Her car was recovered the following day near the entrance to the plantation, where her husband was the caretaker. Malinoski was nowhere to be found. She left behind three children. 
In October 1988, her daughter, 12-year-old Annette Sagers, went missing from the same location where Malinoski was last seen on U.S. Highway 52. Investigators said Annette left a note for her stepfather that said, in effect, "Mama came back." 
No one has heard from the two since. Malinoski's husband now lives in Florida and is remarried after investigators said he abandoned his two sons in Berkeley County.
"It's an unusual case of circumstances that doesn't add up," Lewis said.
In investigations such as these, a lucky break can come from tracking down a witness who saw or heard something all those years ago but hasn't considered it since. Sometimes a name scrawled on a sticky note without explanation in an old case file pans out, Kokinda said. Other times, it's a dead end. 
"It's basically reinvestigating the whole case from scratch," Kokinda said.