Roz Mathis was startled to learn that an apartment complex is on its way to a two-lane road near her home.
"When they said they were going to put this latest development here, my jaw dropped," said Mathis, who lives just off Patriot Boulevard in North Charleston.
City Councilman Ron Brinson said if he could, he'd stop the 274-unit apartment complex that's already broken ground in the 9700 block of Patriot Boulevard, near North Charleston's Wescott community. However, the city has encouraged development in the area.
Residents are frustrated that infrastructure is not keeping pace.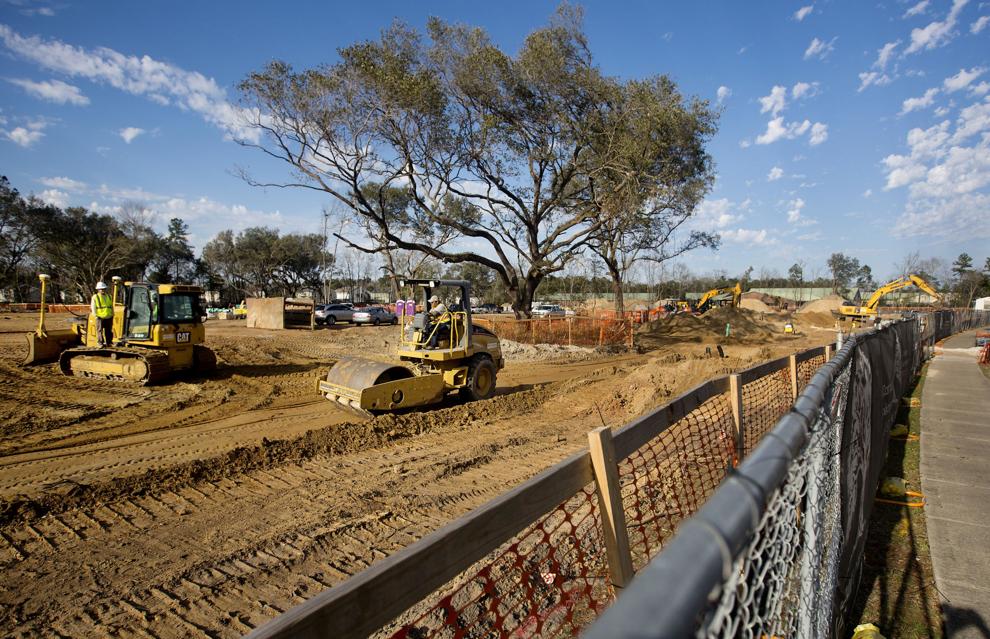 The growth comes in a traffic-congested area not far from the intersection of Dorchester and Ashley Phosphate roads. New roads that once eased traffic, such as Patriot Boulevard, have also become crowded because the roads opened up more land for development.
It's a pattern that's been repeated across the tri-county Charleston area, often involving large residential subdivisions built along two-lane roads — Patriot Boulevard in North Charleston, S.C. Highway 41 in Mount Pleasant, most major roads on Johns Island, Clements Ferry Road on the Cainhoy peninsula, and S.C. Highway 176 at Cane Bay in Berkeley County.
Zoning decisions in 2007-09 permitted apartment complexes in Wescott, and next to the elementary school where the new subdivision will be located, Brinson said.
He said South Carolina's Vested Rights Act caused some growth-related problems by extending the life of development plan approval for many years. The legislation was modified during the recession, when much development came to a halt, to allow approved developments to be built up to 16 years after the approval was granted.
The Patriot Boulevard site, which Brinson said is being developed by Charlotte-based Spectrum, was initially planned to host 800-plus units. Although developers decided to bring the project to just under 300 units, Brinson said the area is still not suitable for the complex.
"(The projects) were put on the shelf during the recession, and now the developers are picking them up again," Brinson said. "They're developing these complexes based on 2007 conditions, but now, in 2019."
Residents complain the new complex will bring more traffic to a site that is already a choke-point. In the mornings, school traffic is compounded when commuters use the boulevard as a cut-through to Palmetto Commerce Parkway, Dorchester or Ashley Phosphate roads.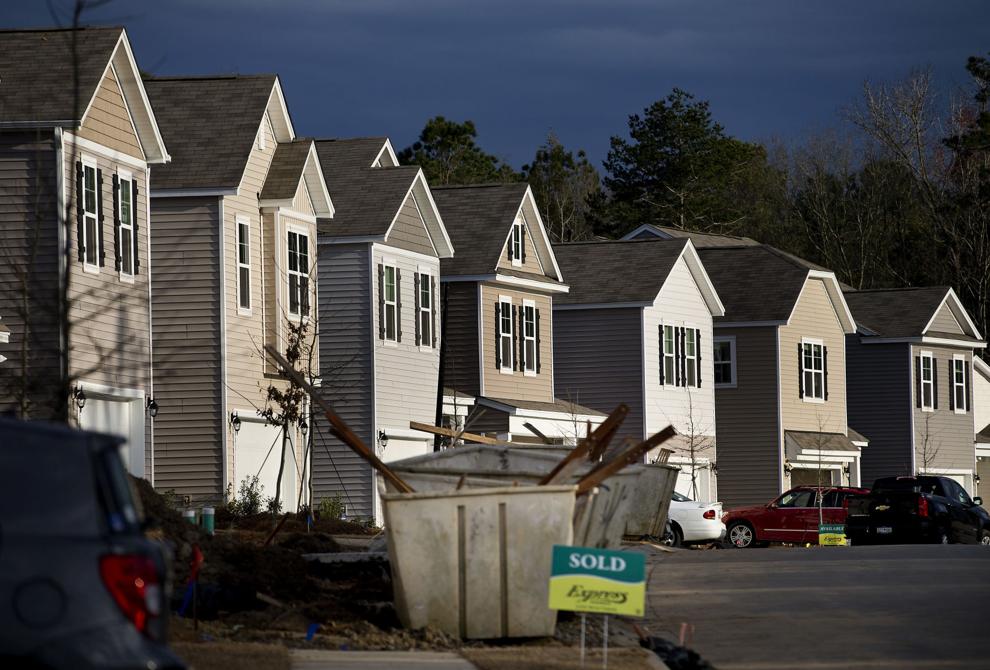 Leslie Howard lives in Coosaw Preserve, located directly across from the elementary school. She said its a hassle to make a left turn out of her neighborhood, calling it the "cross of death to get out of Coosaw Preserve on Patriot Boulevard."
Coosaw Preserve, with more than 550 homes, broke ground in early 2015.
Howard said she moved to the neighborhood a few years ago, understanding that the two-lane road would eventually be widened to accommodate the traffic.
"Two lanes are a little skinny for all of that congestion," Howard said. "I get it, people move here because it's great. But it has to be parallel with the infrastructure."
When the final 1.2 miles of Patriot Boulevard were finished in the summer of 2007, finishing the connection between Wescott Boulevard and Palmetto Commerce Parkway, the road was seen as an alternative to congested Dorchester Road.
"I think people are just learning that it's all the way through," Mayor Keith Summey said at the time.
The road was also intended to spur growth. In a 2005 agreement, Centex Homes helped North Charleston and Dorchester County pay for it, and North Charleston annexed hundreds of acres along the road and allowed up to 2,400 homes there.
People have learned about the road since then, and it's become a key connection between the growing housing developments, Joe Pye Elementary School and the manufacturing businesses located where Patriot Boulevard meets Palmetto Commerce Parkway — several large Boeing facilities, Daimler AG (Mercedes Sprinter vans) and Cummins. A California company is building a large warehouse and distribution center next to the elementary school.
North Charleston has encouraged both residential development and industrial manufacturing, and planned Patriot Boulevard as a four-lane road, knowing that growth would be coming. However, the two-lane road has not yet been widened, and the widening hasn't been funded.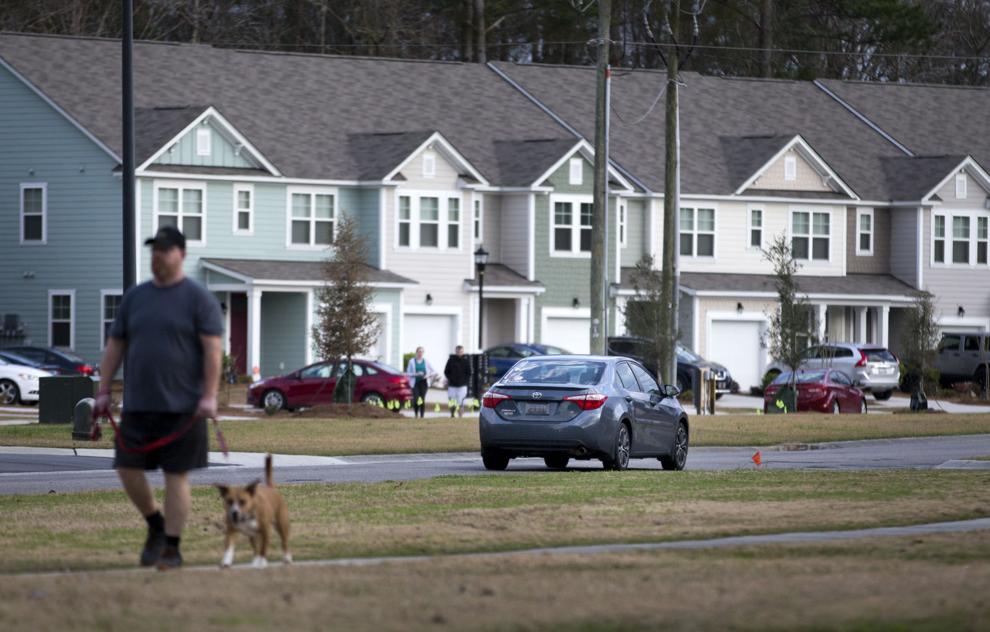 "People are moving here, whether we have space for them or not," said Ryan Johnson, who handles economic development for the North Charleston mayor's office.
Work also has begun on another traffic-generating development along Patriot Boulevard, a $21 million aquatics center next to Fort Dorchester High School.
While widening the road is preferred by residents, they said that a traffic light would help those leaving their neighborhoods. Howard said it takes her five to 10 minutes some days to get across the street to pick up her children from elementary school.
"We pay $300,000 for our houses to be trapped inside the neighborhood," she said.
The traffic also raises safety concerns. Mathis, who lives at Wildflower Way in the Farm at Wescott, said drivers use the residential street outside her home as a cut-through. Although the road has a speed bump, it doesn't do much to deter speeders, she said. Mathis said this poses a danger, particularly when children are outside playing.
"The concern is there are kids on Wildflower that ride their bikes and play," she said. "Somebody is going to get hurt."
Officials have tried to make the area safer.
Brinson said North Charleston worked with the Dorchester District 2 to secure a special bus service to transport Coosaw Preserve students safely across the busy boulevard to school. School crossing guards help children cross and the city added a police officer in the mornings.
Regarding Patriot Boulevard traffic, officials said the only solution is to widen the road.