Residents of coastal South Carolina are experiencing an unfamiliar landscape one day after the third-largest snowfall recorded in the Charleston area.
The sun came out Thursday and temperatures rose above freezing, but many major highways remained an icy mess.
Because of that, law enforcement agencies are urging those who do not have to travel to "please stay home."
State of emergency
While Charleston City Council scheduled a 4:30 p.m. meeting Thursday to get an update on the weather and declare a state of emergency, North Charleston Mayor Keith Summey was able to issue such a declaration by himself.
Summey said he did that early Thursday afternoon to encourage city residents and others to stay off the roads unless absolutely necessary.
"Hopefully, that will make some people realize that unless you really need to be out, you shouldn't be," he said. "Our people in the Lowcountry have trouble driving in rain. Snow is definitely out of the question."
North Charleston police and fire crews have responded to dozens of spin outs and minor wrecks, but Summey said he wasn't aware of any deaths or serious injuries created by Wednesday's snow and ice.
Summey said he hoped to have a better handle by Friday of when the city's roads would be safe for everyone. "If we were somewhere up north that had this all the time, we would have snow plows and all this kind of stuff, but this is an usual happening for us."
Meanwhile, Charleston officials are working with state and local partners to get critical roads open.
"Citizens and visitors are strongly advised to avoid unnecessary travel," their alert said. "Those who must drive should exercise extreme caution, leave extra room between vehicles and drive very slowly."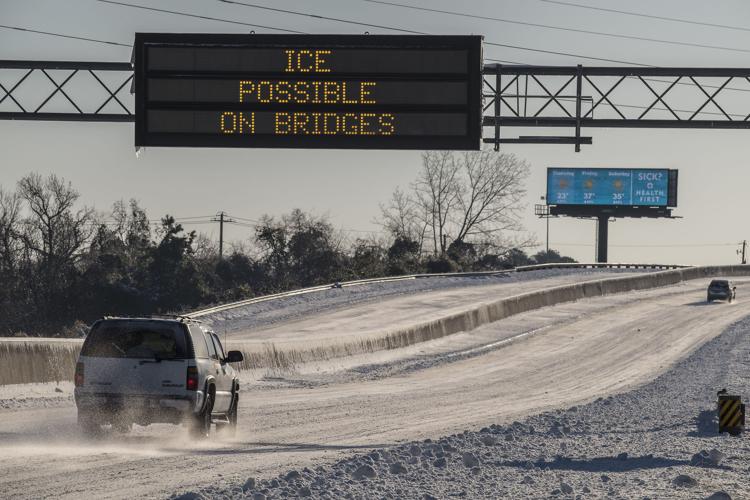 Forecast
The National Weather Service in Charleston extended the winter weather advisory until 11 a.m. Friday for much of area.
Meteorologist James Carpenter said some places could see snow and ice for days to come.
"It varies from location to location, once you get a layer of snow on the ground," he said. "If you get a little bit of snow on the ground and a little bit of shade over that, it's tough to get above freezing."
While Lowcountry temperatures briefly climbed above freezing Thursday afternoon, they will dive back down as the sun sets. And Carpenter said the day's peak warming period of between 1-4 p.m. was not expected to melt it all.
"We're still expecting black ice today until tomorrow," he said Thursday. "We're cautioning people to assume that there will be some ice on the road. There could be a significant amount of melting by tomorrow. . . there could be black ice issues until Monday."
Lowcountry's wintery landscape fun, scenic, but dangerous
Residents of coastal South Carolina are experiencing an unfamiliar landscape Thursday — draped in white, caked in ice and unusually quiet — one day after the third-largest snowfall recorded in the Charleston area. Ice and snow remains in Charleston, South Carolina making travel treacherous Thursday, Jan. 4, 2018, a day after the third-largest snowfall recorded in the Charleston area. 
Road conditions
Most major roads are open but motorists are advised to stay home. For example, Mount Pleasant police have responded to at least 60 traffic crashes since the storm began.
In Summerville, police are asking drivers to, "stay off the roads, as they are sheets of impacted ice sheets and very slushy. There are also tree limbs down that have snapped due to the weight of the snow."
Gov. Henry McMaster has authorized the South Carolina National Guard to assist with winter storm recovery by deploying 20 guardsmen to help law enforcement and SCDOT particularly along Interstate 95.
For a list of Charleston area road closures, go here. For statewide road closures, go here.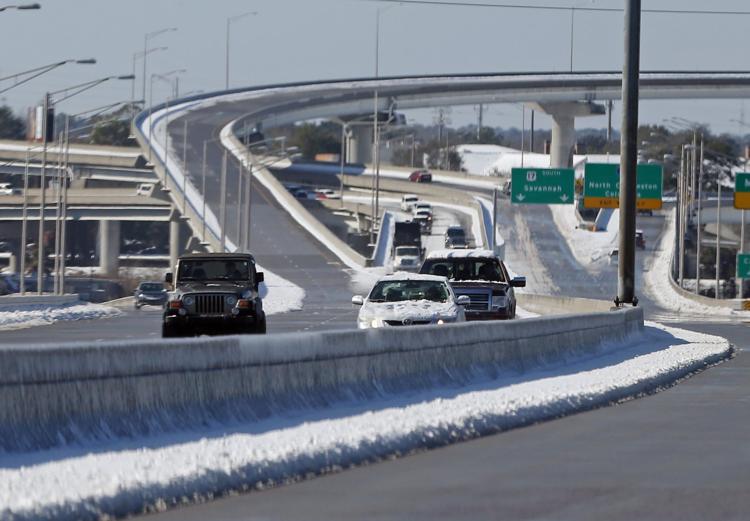 Power outages
S.C. Electric & Gas reports 497 power outages statewide, with 131 customers in Charleston County and 356 customers in Beaufort County without electricity, as of 2 p.m.
Charleston airport
The runways remain closed Thursday and all flight cancelled at Charleston International Airport due to snow and ice cover.
"It is not possible at this time to predict when the runways will be safe to reopen," a statement from the airport said. "As soon as it is safe, we will resume normal operations."
CARTA
Due to ongoing hazardous road conditions, CARTA will not operate any service on Thursday. Officials will monitor the situation and provide updates regarding service for Friday.
Schools
Charleston County and Berkeley County schools announced they will be out the rest of the week. Dorchester County Districts 2 and 4 are closed Thursday. 
Shelters
For a list of all open shelters in the Charleston area, go here.
Stay informed
Check postandcourier.com often and @postandcourier for the latest travel and weather conditions.
Follow reporters Angie Jackson, David Slade, Paul Bowers and Kalyn Oyer for updates. Photographers Grace Beahm Alford and Leroy Burnell also will be in the field.
Post and Courier's Angie Jackson, David Slade, Robert Behre, and Jason Kristufek contributed to this report.