The Trump administration Friday cleared the way for leases to explore for natural gas and oil offshore, with tracts off South Carolina among the waters up for grabs.
The testing would involve loud seismic airguns considered harmful to marine mammals and other sea life. The findings could interest fuel companies to drill for any supplies that may be found.
If the effort gets far enough, land-based sites and facilities supporting any potential work offshore could be used to export to Europe natural gas supplies fracked in the United States.
The industry is seeking those Atlantic ports.
The National Oceanic and Atmospheric Administration released its long-awaited final authorization under the Marine Mammal Protection Act. It allows "for the incidental harassment of marine mammals, and associated mitigation measures, by companies proposing to conduct geophysical surveys in support of hydrocarbon exploration in the Atlantic Ocean."
The authorization, which reverses policy from the Obama administration, is the final step needed for the federal Bureau of Ocean Energy Management to lease the waters to the exploration companies.
It would be up to five companies to follow up on requested permits to explore any or all of five zones from mid-Florida to the Northeast, including off of South Carolina's coast where massive opposition has arise by communities, leaders and politicians.
The companies have a year to apply. A spokeswoman for an industry group said she couldn't be sure how soon the work might be able to start.
Nikki Martin, president of the International Association of Geophysical Contractors, an exploration association, called on BOEM to issue permits "expeditiously."
"This unnecessarily long and drawn-out process has gone 1,101 days past the statutory timeline of 120 days and illustrates the critical need for improved agency accountability regarding statutory timelines and processes that should be predictable and unbiased," she said.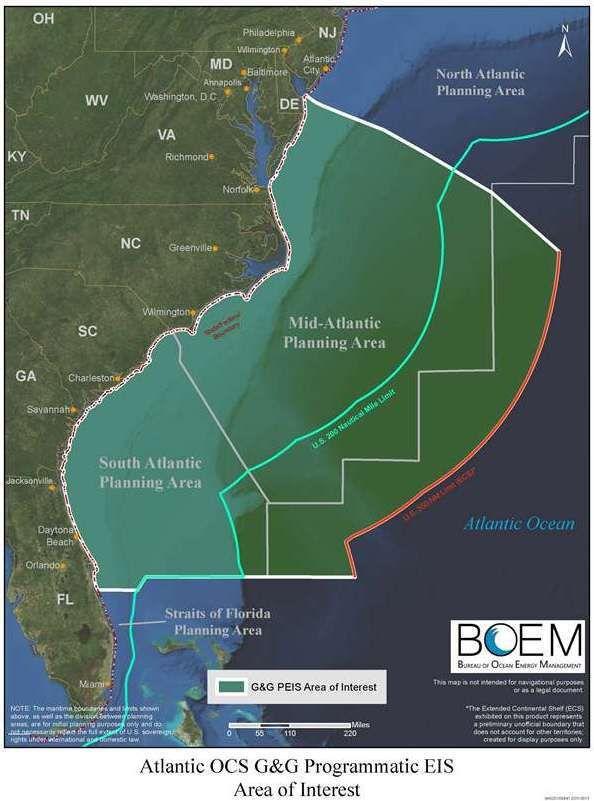 President Donald Trump has sought the move since January. It has been opposed by millions of coastal residents and groups, as well as a number of leading Republicans and Trump supporters along the coast, including S.C. Gov. Henry McMaster, a Trump ally.
McMaster's office said the governor will continue to oppose exploration as it affects the state.
"Gov. McMaster has made it very clear that offshore drilling is an unacceptable threat that could destroy the pristine beaches, marshes and wetlands that drive South Carolina's vibrant tourism economy," McMaster spokesman Brian Symmes said.
"The governor will continue to work with coastal state governors, mayors and members of Congress to convince the administration that Atlantic Coast offshore drilling is not in our nation's best interest, because it certainly isn't in South Carolina's," he said.
U.S. Rep.-elect Joe Cunningham, a Charleston Democrat who was elected in November after campaigning in opposition to drilling, called the authorization reckless and said he will work with both Democrat and Republican colleagues to fight it.
"This decision not only has significant environmental implications, it moves the Lowcountry one step closer to dangerous and unwanted offshore oil drilling," Cunningham said.
"Voters in both parties sent a clear message in the recent election that they fundamentally oppose both offshore drilling and seismic airgun blasting," he added. "My first act as a member of Congress will be to introduce legislation to reinstate the ban on offshore drilling off the Atlantic Coast to protect our economy and coastal communities."
In South Carolina, counter-moves to the permits might be quick in coming.
"We are looking at all available options to challenge these permits and to prevent seismic blasting in the Atlantic Ocean, and obviously a lawsuit is an available option," said Catherine Wannamaker, a Southern Environmental Law Center senior attorney based in Charleston.
"However, we are still reviewing the permits themselves and no firm decision has been reached on next steps," she said.
At least a few coastal municipalities are exploring zoning and other options to prevent building the onshore industry to support offshore drilling.
"I am confident there is not one community that would permit the on land infrastructure," said Beaufort Mayor Billy Keyserling. "In fact some have already begun thinking about amending zoning ordinances. I think this is true for our nearby neighbors in Georgia and North Carolina. So there would be no staging area."
Conservation groups began Thursday to rally opposition nationally. 
"In addition to the harm that seismic airgun blasting would have on marine life, including whales, dolphins, sea turtles, fish and zooplankton — the foundation of the ocean food web — it is also the first step in opening the Atlantic to dirty and dangerous offshore drilling," said Diane Hoskins, campaign director at Oceana.
"This action flies in the face of massive opposition to offshore drilling and exploration from over 90 percent of coastal municipalities in the proposed blast zone," she said.
In seismic testing, exploration companies survey for fossil fuels in the ocean bottom by detonating sound blasts from airguns that can deafen, injure and scatter marine animals, according to studies by the federal government and other groups.
The findings are then sold to oil companies.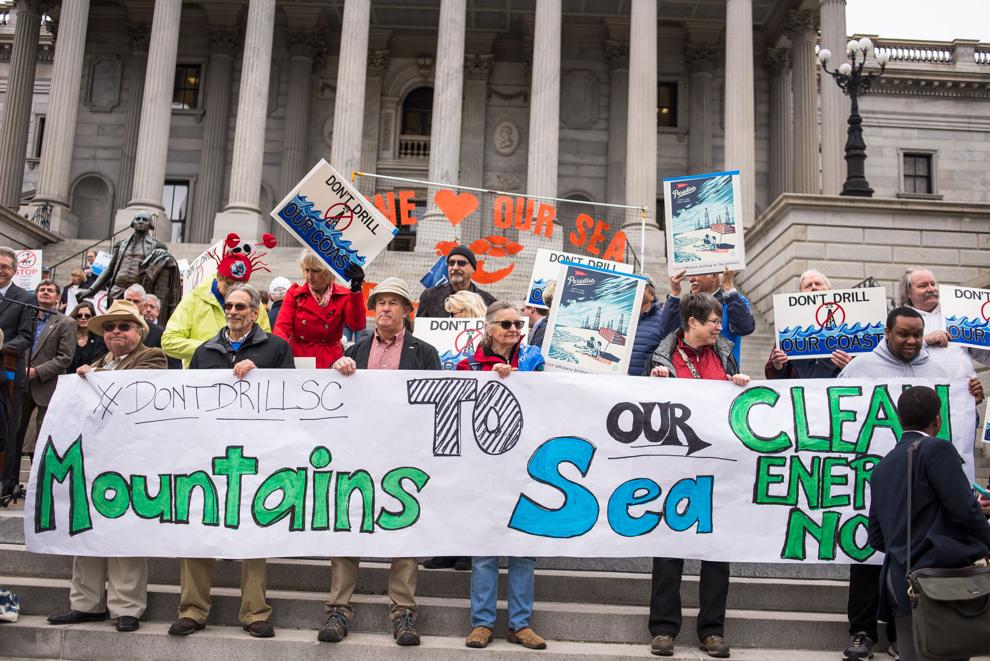 For the tests, the powerfully loud guns are fired underwater every 16 seconds to read "echoes" from the bottom geology. The tests take place over miles of ocean for months at a time.
Industry representatives say advances in drilling technology have made the operations safer, and that seismic surveys have taken place for a half-century with no direct evidence that they harm sea animals, commercial fishing or tourism. Studies say they do affect the animals.
Among other restrictions, NOAA is requiring that companies not test within 55 miles of the coast during the winter migration season of the critically endangered right whale, as well as stop the testing if an observer on board spots a whale.
Oil industry and conservation opponents have fought for more than six years over opening the Southeast coast to exploration. The Obama administration closed the waters in 2016. Trump restarted the process for the years 2019 to 2023.
The issue pits a concern for the environment and a multi-billion-dollar-per-year tourism industry against potential revenue and jobs.
The millions opposed to the work on the East Coast include more than 120 municipalities, 1,200 elected officials and 41,000 businesses. Nearly every coastal government in South Carolina, hundreds of businesses and thousands of residents have publicly opposed the move.
Drilling proponents have been trying to rally against the intensified public push, arguing it could be worth $1.6 billion over 20 years to the South Carolina economy alone. Opponents say that number is wildly inflated.
The authorization came a week after NOAA released a climate report that found that the effects of climate warming — including more severe storms, wildfires and sea rise — are already here and getting worse.