It's 7 p.m. on a chilly December evening in Horry County, and Ronald Rabon is driving a noisy combine through fields of rotted soybeans and cotton, trying to salvage what he can from another pitiful harvest.
The third-generation farmer, who will be out here picking alone until well after midnight, knows most of his yield is a bust thanks to Hurricane Florence. He also knows what crops he can harvest won't sell well thanks to prices slashed by tariffs.
Making things worse, Rabon, 63, imagines lawmakers in Washington, D.C., sitting down for dinner while they are more than two months late in passing the 2018 farm bill, a key safety net for America's agriculture industry.
"If they don't do something, I don't know who's gonna feed this country," Rabon said. "But it won't be us."
Federal lawmakers missed their Sept. 30 deadline to pass a new farm bill — a sweeping $400 billion piece of legislation that must be renewed every four to five years — before the last one expired, and they now have just a couple weeks to finish the job by year's end. 
Negotiators said they reached a tentative deal in November, but any new agreement must be approved by both the House and the Senate before it reaches President Donald Trump's desk. 
The process has been rife with delays, many due to partisan disputes and others due to external factors, including most recently the funeral proceedings for former President George H.W. Bush. The finalized legislation still has not been publicly released yet.
South Carolina's congressional delegation has no one on the agriculture committee, limiting the state's ability to influence the process.
"From a selfish point of view, I would love to have somebody on the committee," said South Carolina Farm Bureau President Harry Ott. "It would certainly give us a voice on the inside. But overall, our delegation has been very supportive of agriculture and the farm bill."
Although U.S. Rep. Tom Rice is not on the committee himself, the Myrtle Beach Republican said he has monitored the farm bill's progress closely and received assurances recently from the panel's chairman that the legislation would come through by the end of the year.
"It's extremely important that they get this done, simply to take one of the unknowns out of the equation," said Ott, adding that he's hopeful the bill will pass as soon as next week. "We're keeping our fingers crossed that nothing happens to derail that."
A 'road map' for farmers 
No matter what form it takes, the bill is an essential guidebook for farmers in that it lays out four-year-long rules for crop insurance and relief programs. Of the billions the U.S. funnels into the bill, however, less than 20 percent actually touches agriculture.
The remainder of the bill supports food-related programs, such as the Supplemental Nutrition Assistance Program — better known as food stamps.
One key sticking point in negotiations has been over an effort by House Republicans to boost an individual's work requirements for receiving food stamps. Democrats have consistently opposed that idea, arguing it would impose excessive restrictions and burdensome bureaucratic hurdles.
Some South Carolina Republicans, like U.S. Rep. Ralph Norman of Rock Hill, said they would not vote for any final version of the farm bill if it does not include the work requirements. Others, such as Rice, said they would have to see the agreement before reaching a decision.
Until lawmakers make final determinations and file the bill, farmers have no idea what their insurance premiums will look like for the next four years. Without that information, lenders cannot promise loans, landowners cannot sign leases and insurers cannot facilitate payment plans. 
And farmers like Rabon have no idea how much they will owe lenders from the 2018 harvest or how much they need to borrow for 2019.
"You ain't got a clue what you can do and what you can't do," he said. "They just keep us in the dark."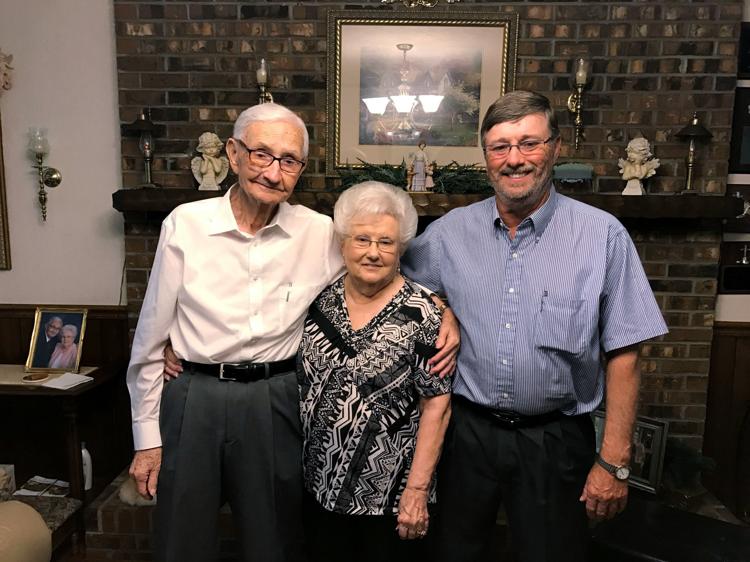 The farm bill once was a mostly bipartisan piece of legislation that lawmakers passed on deadline. Only in recent administrations has it become more partisan. 
"What we try to tell people when we go to Washington is it really doesn't matter to us whether you're a Democrat, Republican or independent, we all want to eat three meals a day," Ott said. "We are very blessed in this country to continue to be able to feed ourselves, but we've got to have sound policies for us to keep planting crops so that we can make a living."
Rabon puts it more bluntly.
"A bunch of politics — that's what's taking us to the cleaners," he said.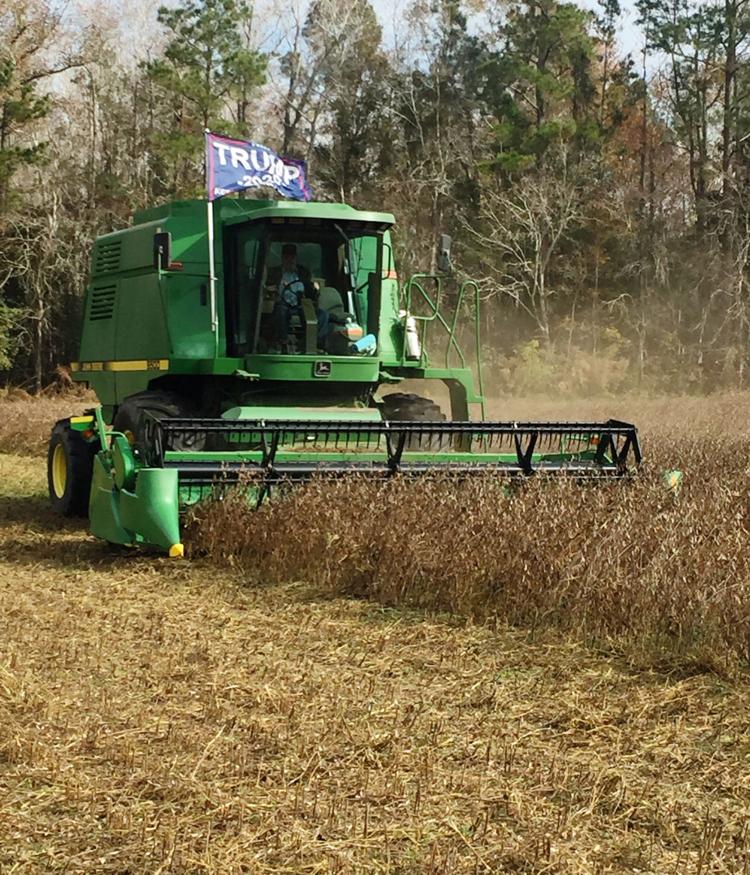 The silver lining in 2014 was that crop prices were exceptionally high, putting most farmers in a better financial spot than they're in today, said South Carolina crop insurer JC Carroll. It also had been years since Southeastern farmers suffered weather calamities.
Today, the situation is more dire. Retaliatory tariffs have depressed crop prices. Because crop insurance premiums are based on a 10-year historical yield average, South Carolina farmers will see their premiums rise in the wake of the 1,000-year flood of 2015, Hurricane Irma in 2016 and Hurricane Florence a few months ago. 
"We're about to start planning decisions that can't be reversed for 2019's crop, and we don't have a road map to guide us," Carroll said. 
Farm economics 
In 2002, the farm bill directed about 55 percent of its funding toward nutrition programs, said Nathan Smith, a professor in the Clemson University Department of Agricultural Sciences.
Things changed in the 2014 bill. In the wake of the recession and a few strong years of commodity prices, the government reformed the bill so that almost 80 percent of funding went toward nutritional programs. Less than 20 percent affected farmers.
"It's really a 'food' bill," Smith said.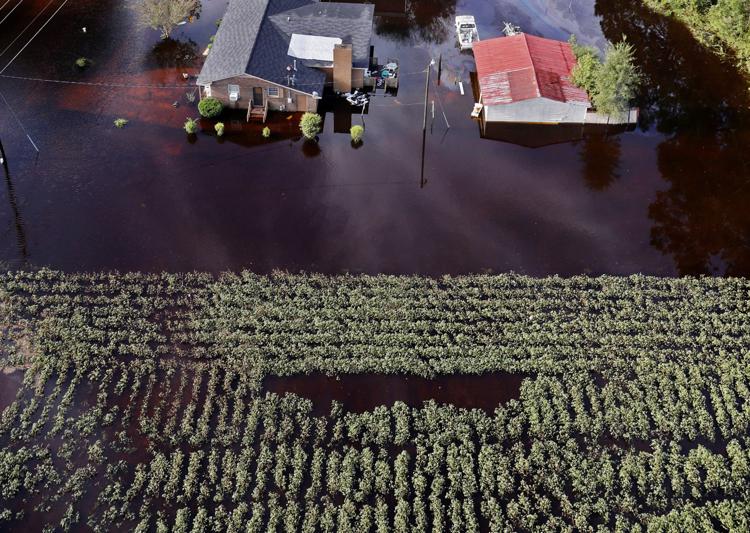 This year, Rabon spent roughly $402,000 to plant 700 acres of cotton and $40,000 to insure it. In 2015, he paid only $34,000 to insure 900 acres of cotton.
Rabon is waiting for a piece of the $125 million in farm aid Gov. Henry McMaster asked the federal government for in the wake of Florence. He is also waiting for subsidy payments from the $12 billion aid package for soybean farmers, funded after Chinese retaliatory tariffs sunk soybean prices. 
At the very least, a farm bill would have been a weak — but still welcome — safety net.  
No matter what happens, Rabon is certain of one thing: This month will mark the fourth Christmas in a row that he has been unable to afford gifts for his wife of 28 years or his two grown sons. This Christmas, he also has a one-week-old grandchild who won't get much.
"You can't spend money that you ain't got," he said. "I'm operating on other people's money. That's just the way it is."