1. "America's Team": Coach Chal Port's gritty underdog team advanced all the way to the College World Series in 1990, the first and still the only of the NCAA's Division I military schools to make it to college baseball's championships.
The Bulldogs knocked off powerhouse Miami to win the Atlantic Regional, and earned the tag "America's team" from famed LSU coach Skip Bertman. The Citadel went 1-2 in the CWS, knocking off Cal State-Fullerton in 12 innings, and it finished the year 46-14 and ranked No. 6 in the country. That team produced current coaches Dan McDonnell of Louisville and Tony Skole of The Citadel and was the proudest moment for a program that's produced 20 Southern Conference regular-season and tournament titles.
2. No. 1 in the nation: Coach Charlie Taaffe's 1992 football team marked the peak of Citadel football, rising to No. 1 in the nation in Division I-AA (now FCS) and winning the Southern Conference championship, the school's first since 1961.
The Bulldogs' 11-2 record included a 10-3 upset of Arkansas in the Razorbacks' first game as an SEC member, a disaster that resulted in the firing of coach Jack Crowe the next day; a 15-14 win at Army; and a 34-13 loss to No. 9 Marshall (The Citadel was No. 2 at the time) before a packed house of 23,025 fans at Johnson Hagood Stadium.
3. Victory at USC: Two modern-era wins over in-state rival South Carolina also stand as high points in Citadel football (and low points for Gamecock fans.) The Bulldogs' 1990 team, led by quarterback Jack Douglas and fullback Everette Sands, pulled off a 38-35 victory over USC before 63,000 fans at Williams-Brice Stadium, presaging the SoCon title of 1992 under Charlie Taaffe.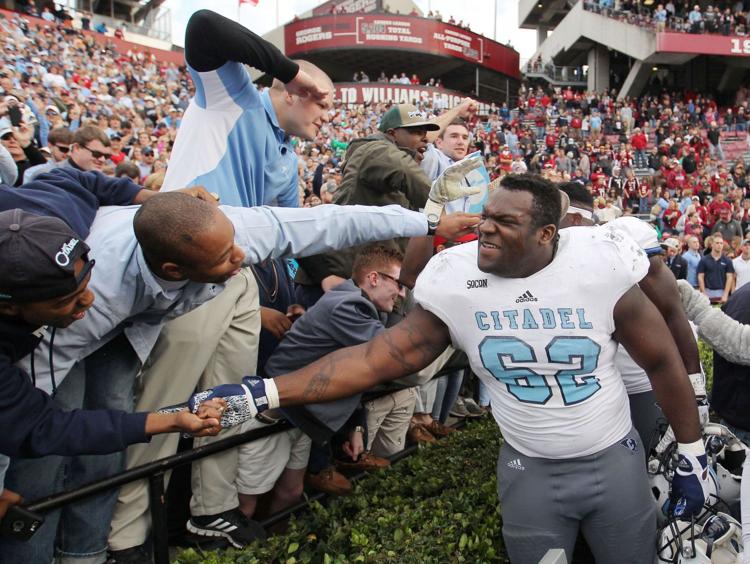 History repeated itself in 2015, during Mike Houston's second season as The Citadel coach. The Bulldogs already had clinched a share of the SoCon title when they went to Columbia to face a USC team reeling from the resignation of Steve Spurrier five weeks earlier. Tyler Renew ran for 174 yards and two touchdowns as The Citadel shocked 77,241 fans with a 23-22 upset. The Bulldogs went on to finish at 9-4, including a playoff win at Coastal Carolina.
4. First black player: Norman Seabrooks, a Florida native, became The Citadel's first black football player in 1969, coming to the military school at a time when the marching band still played "Dixie" and the Confederate Flag was waved in the stands.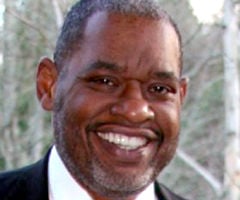 Seabrooks was a standout defensive back, earning first-team all-SoCon honors in 1972, and he was a team co-captain under coach Red Parker. Off the field, he was a Dean's List student as a history major and attained the rank of first lieutenant in the Corps of Cadets. He paved the way for hundreds of later black athletes at the school and was inducted into The Citadel Athletics Hall of Fame in 1994.
5. Citadel sparks IPTAY: The most important college football game in the state's history? Choose either of Clemson's national championship victories (1981 and 2016), but realize this: The Tigers might not have won either without a 6-0 loss to The Citadel in 1931.
The Bulldogs, who went 5-4-1 that season, shocked the Tigers at Florence Memorial Stadium. Clemson officials, including coach Jess Neely, were so alarmed that they met in a car outside the stadium to discuss how to restore Tigers football. Thus was born IPTAY, a game-changing alumni group that collected $60.1 million for Clemson athletics in 2017 alone.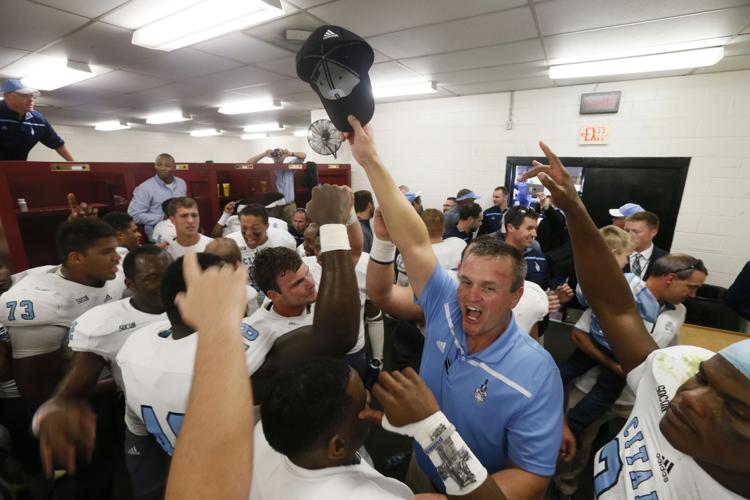 6. Back-to-back: The Citadel had won only two SoCon football championships dating to its entry into the league in 1936. Then Mike Houston was hired as head coach in 2014. After one "rebuilding" season in 2015, Houston led the Bulldogs to a 9-4 record and a SoCon title in 2015. He left for James Madison, but no matter: The Citadel promoted his offensive coordinator, Brent Thompson, went 10-2 and won another title in 2016.
7. Women in the Corps: After women were admitted to The Citadel in 1995, it didn't take long for them to make their mark on Bulldog athletics. Runner Mandy Garcia became the first female scholarship athlete in 1997. The school now sponsors varsity sports in cross country, golf, rifle, soccer, track and field and volleyball. Weight-thrower Stephanie McNeil, the only woman in The Citadel's Athletic Hall of Fame, is regarded as the top female athlete in school history, so far.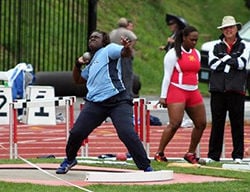 8. A Golden Era: The late 1950s and early 1960s marked a golden era in Citadel athletics, with SoCon titles in football (1961), track (three straight from 1959-61), tennis (1961) and golf (1964). The 1960 football team won the Tangerine Bowl. Norm Sloan's basketball teams had three straight winning seasons from 1957-60, and Mel Thompson's basketball team snapped West Virginia's 44-game home winning streak in 1960-61 on the way to a 17-8 record.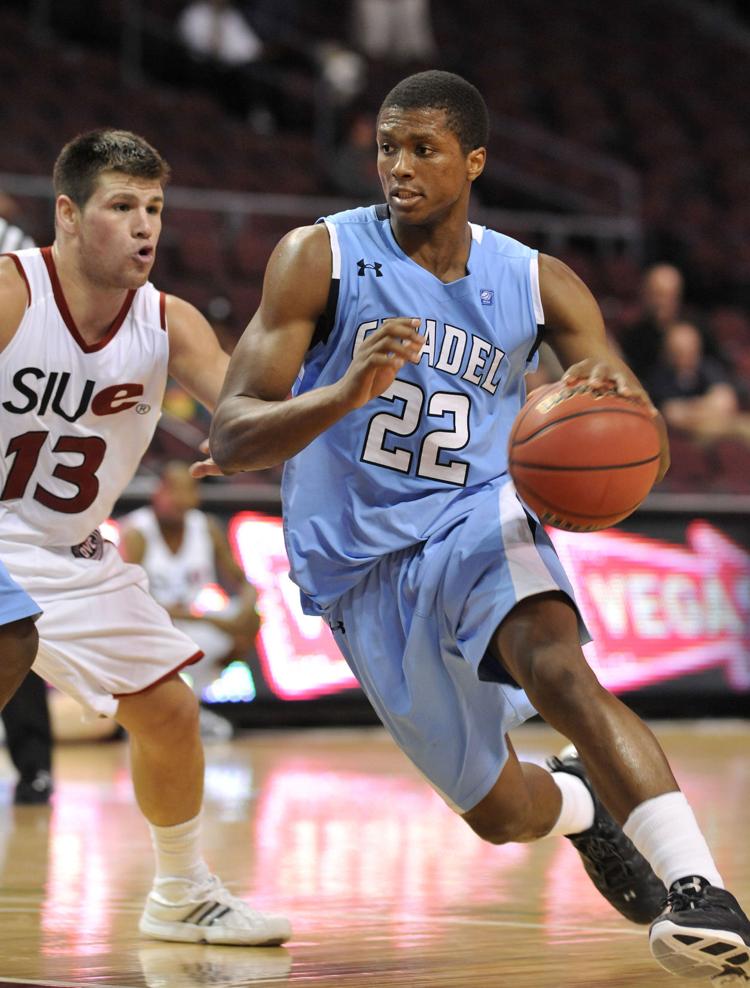 9. 20-win seasons: The Citadel has had only two 20-win seasons in a basketball history dating to 1900. Coach Les Robinson led the Bulldogs to a 20-7 record in 1978-79, a team that featured Tom Slawson, Rick Swing and future Citadel coach Randy Nesbit. Coach Ed Conroy's 2008-09 team went 20-13 and earned the school's first post-season tournament bid. Demetrius Nelson, Cameron Wells and Zach Urbanus starred for that team.
10. My Losing Season: Noted author Pat Conroy played Bulldog basketball and used his Citadel experience as the basis for two books, "The Lords of Discipline" and "My Losing Season." Conroy averaged 12 points as a senior in 1966-67 for an 8-16 team he recalled in his Losing Season memoir. His No. 22 jersey was hung in McAlister Field House earlier this year.