More than 6,000 longtime state employees, most of them working in education, will lose a major financial incentive to stick around in 2018.
Since 2001, the Teacher and Employee Retention Incentive has allowed public employees, including teachers and professors, to retire and then immediately return to work. They received the same salary as they did before retirement but also deposited their state retirement checks into a special account for up to five additional years.
State lawmakers voted in 2012 to end TERI on June 30, 2018. With that deadline approaching, school districts and colleges across South Carolina are bracing for a mass exodus of seasoned educators.
At The Citadel alone, 26 current employees are taking advantage of TERI, according to the S.C. Public Employee Benefit Authority.
"I keep telling people it's going be a very different place next year with all the people they're replacing," said Citadel management professor Col. William Sharbrough III.
Sharbrough retired and resumed teaching under TERI in 2014. He says he's retiring for good in 2018 but might return as an adjunct instructor later.
"They're going to replace me with somebody with a newer Ph.D., so that might be better in that some of the stuff that I know is — not quite outdated, but it's not brand new," he said. "The Citadel is kind of an unusual place to teach, so one thing you're losing is how to deal with cadets and know the system and so forth."
The loss of longtime teachers' institutional knowledge is one concern for education officials around the state as TERI ends and experienced educators prepare to leave in droves.
Another major concern is the sheer loss of teaching staff amid a worsening statewide and nationwide teacher shortage. TERI was created to address teacher shortages in the short run, but the program is coming to an end amid one of the worst chronic shortages in recent history.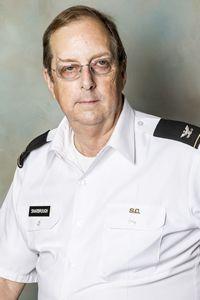 TERI has been around so long that some state employees use it as a verb: "to TERI," a homophone of "tarry," which means to linger. From a financial standpoint, it is one piece of a state retirement system that has been in crisis mode for years. Partly due to what critics call poor management of investments, the state pension system reported a $24 billion funding shortfall this year.
Critics of TERI have derided the arrangement as "double-dipping," as some employees were effectively paid double to keep working.
But Bernadette Hampton, president of the S.C. Education Association, said she hopes state lawmakers will reconsider ending the program in light of the current teacher shortage. She said schools will feel an added impact as state employees working in mental health and social services also end their TERI employment.
Hampton said the impact will be especially dire in rural school districts, which often have small workforces led by a handful of veteran local teachers.
"If you allow those teachers to walk away, you put them (the districts) in a very difficult situation," Hampton said.
The state's largest school districts will also see the most TERI departures in 2018. In the Myrtle Beach area, 195 employees of the Horry County School District are currently taking advantage of TERI. Horry County School Board Chairman Joe DeFeo said he thought TERI was "a horrible idea to begin with," and its demise will only create further headaches.
"The only incentive I want for a teacher to stay is because they want to continue to teach. That's incentive enough," DeFeo said. "To offer a class of employees something that the private sector would never give them, to me, was ridiculous."
DeFeo said remaining teachers could benefit as demand for teachers outstrips supply in the post-TERI era: Teacher pay could inch upward, even for the youngest teachers.
South Carolina ranked 38th for average teacher salary in 2016 according to the National Education Association, but as the market for hiring teachers has gotten more competitive, some districts in the state have sought to sweeten the deal with signing bonuses and salary hikes. 
The Charleston County School District is considering adjusting its entire salary schedule so that the starting pay rate jumps from $36,000 to $40,000, at an estimated cost of $20 million over the course of several years.
DeFeo said he'd like to put a similar idea up to Horry County voters to see if they'd approve a tax increase to pay for it. He estimated such a pay hike would cost Horry schools about $16 million.
At the University of South Carolina, the state's largest university system, 227 employees are currently using TERI to keep working after retirement. About one-third of those employees are teaching faculty, according to Human Resources Vice President Chris Byrd. The other two-thirds work in administrative and other staff positions.
"We've been aware of these employees planning to leave for a long time," Byrd said, "so we've been working with the departments to identify who they are and plan for what their replacements are going to be."