The white symbols seemed to crop up overnight on roadways in downtown Charleston, North Charleston and Summerville last week, leaving commuters to ponder what they could possibly mean.
They pointed at nothing in particular: bus stops, buildings, intersections, vacant lots. Was it an art project? An act of civil disobedience? Could they signify nothing at all? 
Before the conspiracy theories could get too carried away, tri-county officials set the record straight: The markers were painted by the Berkeley-Charleston-Dorchester Council of Governments as part of an aerial surveying project for a planned bus rapid transit program.
Specifically, the white arrow-like symbols are ground control points, according to Eric Adams, deputy director of engineering for Charleston County Transportation Development.
The use of painted symbols common practice for GPS, aircraft and drone-based aerial photography, helping unmanned devices target an area or triangulate precise coordinates. In this case, according to BCDCOG spokesman Daniel Brock, photos will be taken from planes or helicopters, and the arrows will help surveyors to merge the photographs and create a digital terrain map.
When completed, Lowcountry Rapid Transit will serve the 22-mile corridor connecting Summerville, North Charleston and Charleston along U.S. Highways 78 and 52, or Rivers Avenue, in hopes of reducing the ever-worsening gridlock on Interstate 26 at rush hour.
According to the initiative's website, the current plan is to use "16 hybrid- or all-electric vehicles operating in a semi-exclusive guideways (separated lanes) with priority at traffic signals to ensure reliability."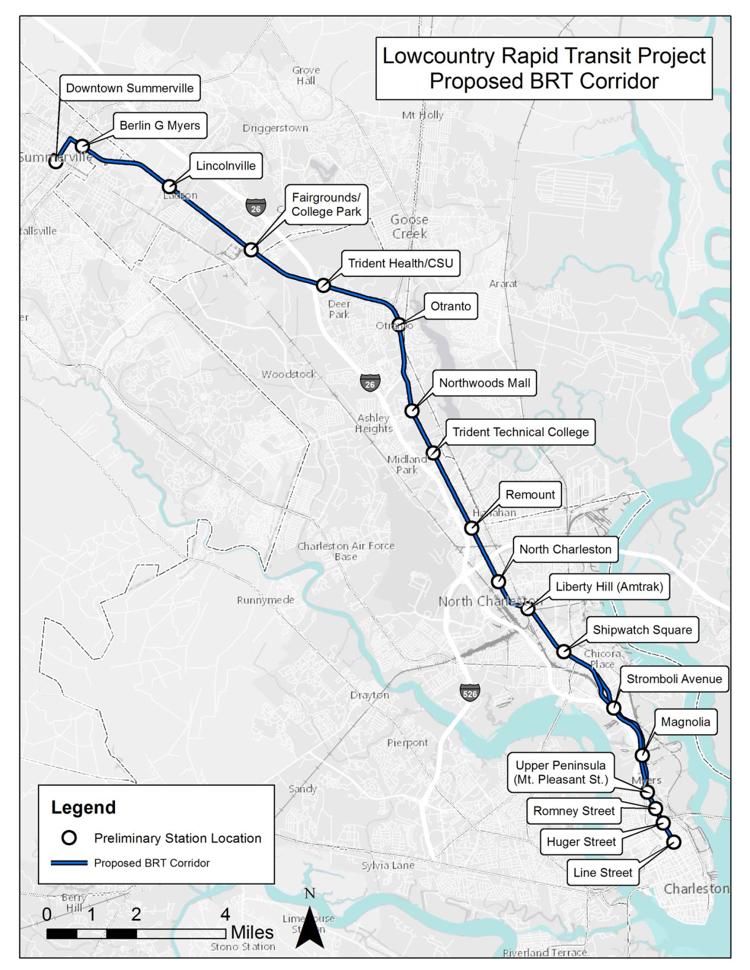 South Carolina isn't the first place where such markers elicited questions. The Michigan Department of Transportation recently had to post a quick explanatory note on its website about why mysterious X, +, V and T symbols were showing up all over the roads there.
"The symbols are 'targets' an aerial photograph; there is no meaning to the different shapes or configurations of the markings," Michigan officials wrote.
City officials and the S.C. Department of Transportation didn't have any explanations when asked about the symbols late last week after they appeared on Meeting Street, King Street and Rivers Avenue. 
"I don't think anybody has the answers, but apparently it's not just Charleston. It's in North Charleston and Summerville, too," said city of Charleston spokesman Jack O'Toole.
"I spoke to a couple of people in the office and someone from planning. No idea," said city of North Charleston spokesman Ryan Johnson.
The arrows will be left in place and will wear off over time, according to Brock.