ORANGEBURG — The bowling alley now blends into the rest of a rundown shopping center on Russell Street, its exceptional place in civil rights history deteriorating along with the building itself.
It was here, and in the adjacent parking lot, that a group of black students in February 1968 protested the whites-only policy of All-Star Bowling Lanes, the only bowling alley in town.
Passers-by today would never know it.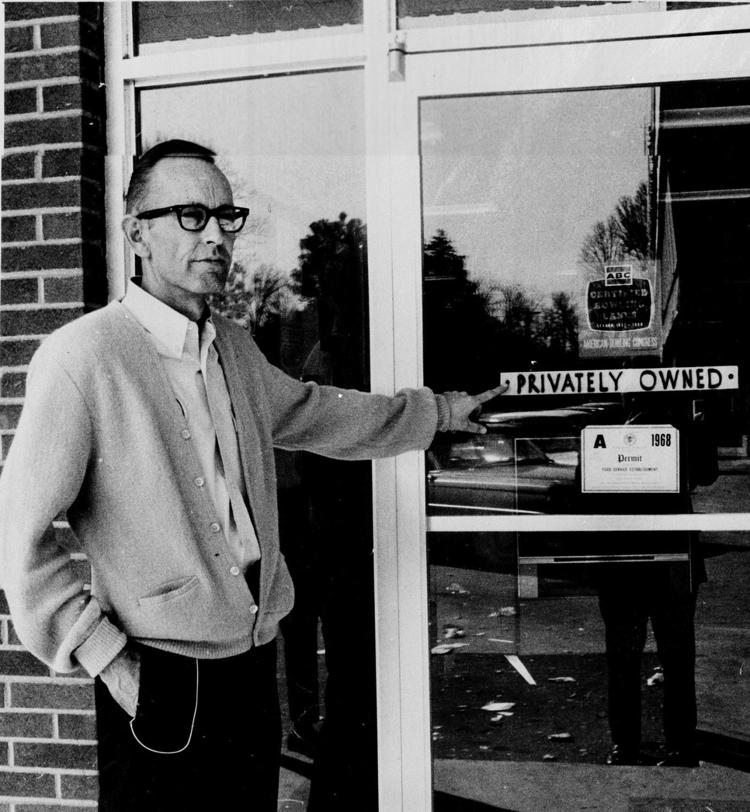 There is no marker detailing its ties to the deadly event of Feb. 8, 1968, known as the Orangeburg Massacre that left three dead and 28 wounded on the campus of South Carolina State University. There's no visual cue noting its historical significance despite the property's status on the National Register of Historic Places.
Brad Sauls, a supervisor in the S.C. Historic Preservation Office, said the historic designation does not require an owner to maintain the property.
So here it sits: A worn-down building in disrepair in an asphalt parking lot sprinkled with shattered glass and bits of trash on historic ground. Even the sign, which once said "bowl where you see the magic triangle," is rusting away.
"I always hated seeing that sign," said Cecil Williams, who has documented the civil rights movement in South Carolina. "It's a vivid reminder of a very tragic event in our history."
The morning after the shooting, the lifelong Orangeburg resident and then-yearbook photographer for S.C. State picked up eight empty buckshot cartridges. He took a picture before giving several shells to the FBI.
"There was no police tape," Williams recalled of the eerily quiet morning of Feb. 9. "That was disturbing to me — just a lack of respect for the loss of African-American life."
Eric Powell, director of the Orangeburg County Historical Society, said his group is trying to save what they can of the building but that it's private property. Restoring the sign would be a start, but during storms over the last four years pieces have blown away. The original sign is long gone.
"If we could fix the sign, restore it to its original condition, it could be maintained for at least 50, 60 or 70 years," Powell said.
Cal Bruner, a commercial real estate agent who sits on the board of directors for the Downtown Orangeburg Revitalization Association, said the building was under contract shortly after the bowling alley shut down for good in 2007, but then the recession hit. Bruner said there are two new investors who have expressed early interest in the property.
Orangeburg Mayor Michael Butler said the city should do more by finding a partner to turn it into a museum or tourist attraction so that the events of 1968 might be remembered.
"It's hurtful to see how it has deteriorated, and how our city — how we — haven't taken a strong initiative to revive it and bring it back," the city's first black mayor said.